You lot were very busy last year and sent in lots of photos of your wonderful Easter cakes. Here's just a selection to inspire you!

Easter Bunny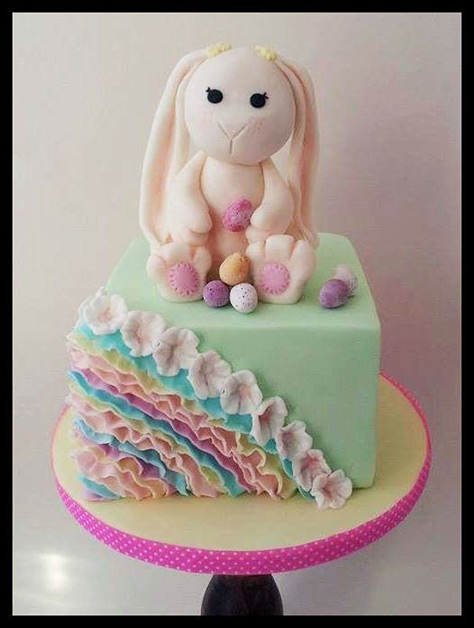 Time for Tiffin created this sophisticated Eater Bunny cake.
Easter Cake Pops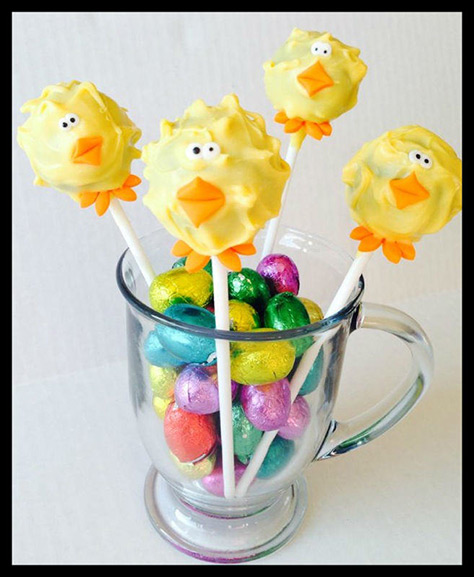 These chick cake pops look amazing! Created by Sam Randle of Corfecakes
Rabbit and chick Cake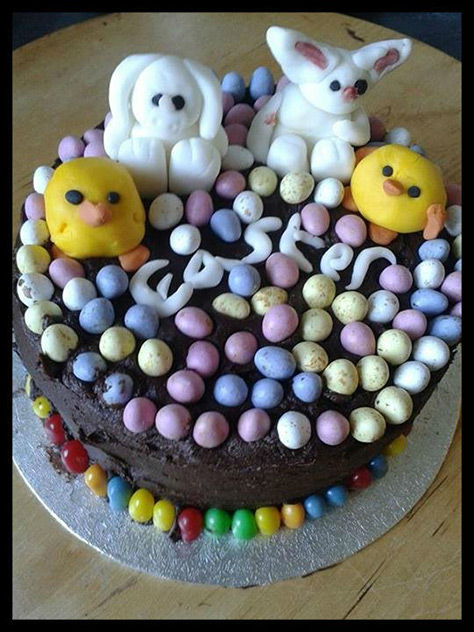 Michelle Buckman had lots of help from her children to make and decorate this lovely cake.
Chocolate Finger Cake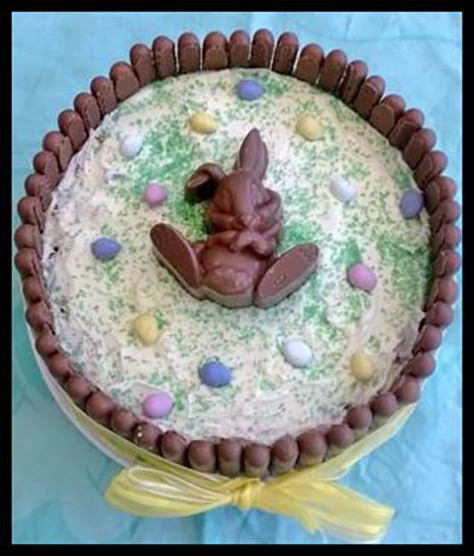 Aww what a cutie, this beautiful cake is by Jo Wilson.
Easter Basket Cake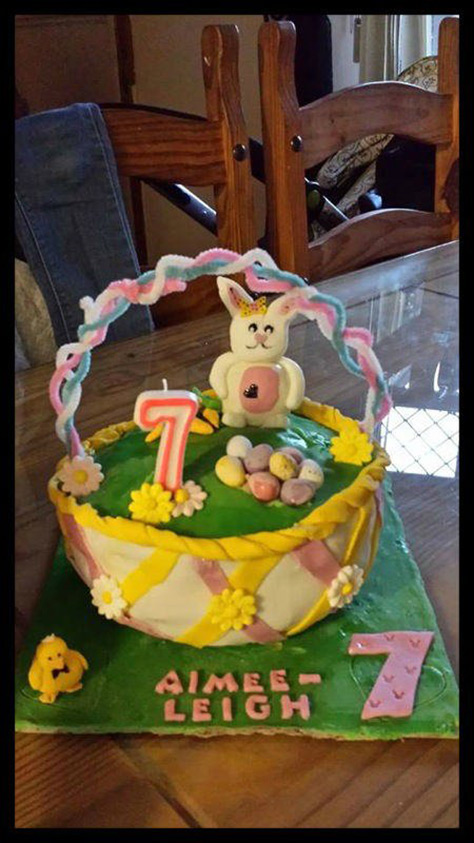 An Easter birthday cake by Kim McCaw
Chocolate Nest Cake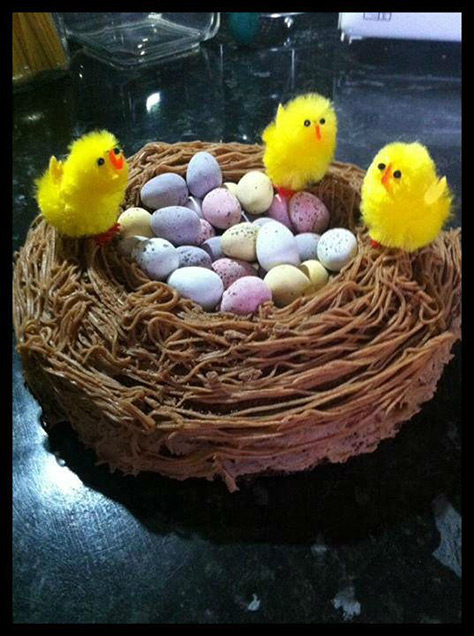 Mandy Whale created this chocolate 'nest' cake.
Easter Scene Cake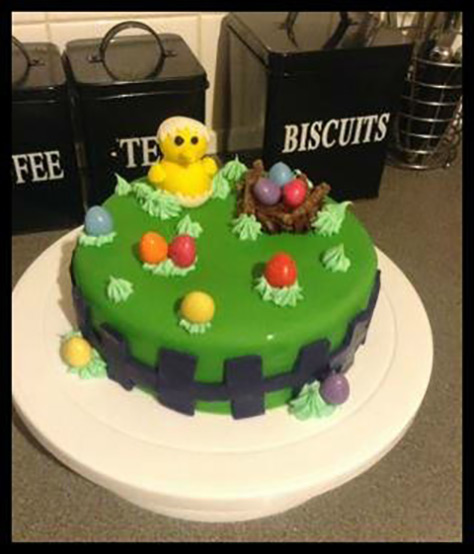 Samantha Attwood created this bright and cheerful Easter cake.
Adorable Cupcakes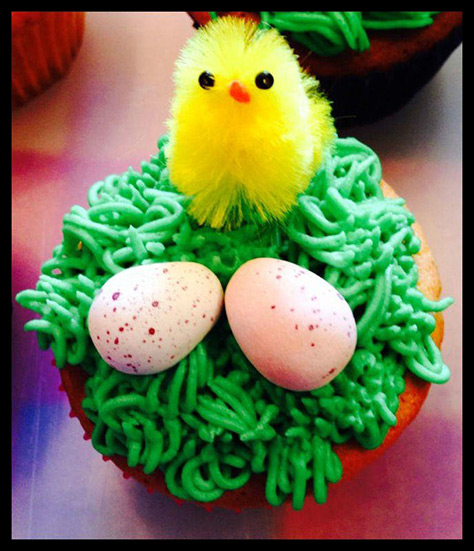 These cute little cupcakes were created by Teunika Carsters. Her top tip is to use a 'grass nozzle' on an icing bag.
Please send us any photos of Easter cakes or craft that you have made, we really love to see them!