These are simple and fun to make with the kids this Easter. I first tried a recipe using the full sized Creme Eggs, they were a disaster. So make sure you use the smaller ones instead.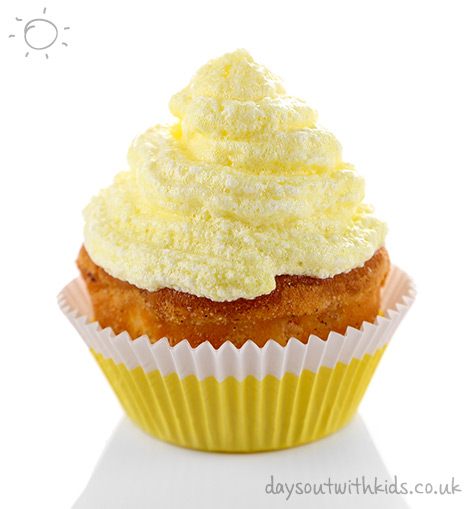 The ingredients:
200 grams self raising flour
150 grams caster sugar
125 grams butter
125 ml milk
1 teaspoon vanilla essence
2 large eggs
½ teaspoon salt
2 teaspoons baking powder
40g Cocoa
12 Small Creme Eggs (kept in the freezer)
For the icing:
125g unsalted Butter
1 tbsp milk
1 teaspoon vanilla extract
300g icing sugar
Method:
1) Heat the oven to 180 degrees.
2) Cream the sugar and the butter together.
3) Add the eggs one at a time.
4) Sift in the flour 1/4 at a time.
5) Add the milk and cocoa slowly until you have a smooth mixture, and fold
6) Get 12 cupcake cases ready on a cupcake tray and add mixture to approx. 2/3 of the case.
7)Place one Cream Egg into the centre of each mixture.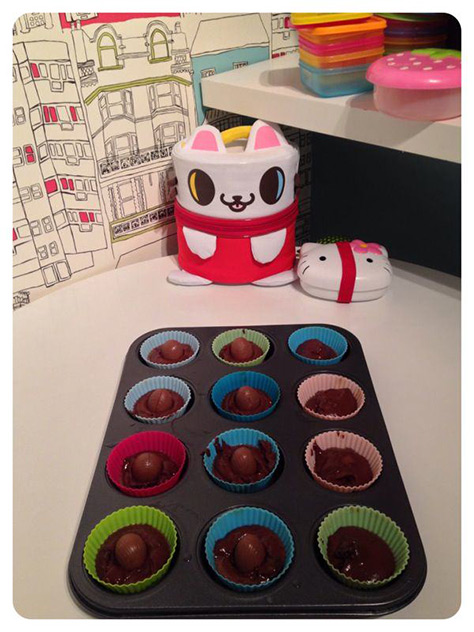 8) Bake in the oven for 20 minutes.
9) Make sure the cakes are cooked through and let them cool on a cooling rack.
You can either leave them like this or you can add icing:
If you wish to add frosting here is how to make the frosting:
1 )In a large bowl cream the butter and sifted sugar, add a little sugar at a time.
2) Add the milk and vanilla essence and mix until mixture is smooth. Adjust with more milk or icing sugar if necessary.
3) Have fun decorating, I used an piping bag and smothered the frosting on then added some sprinkles.