Next Friday (20th March) there's going to be a total solar eclipse over the far north of Europe and the Artic.
A solar eclipse happens when the moon passes directly between the Sun and Earth, blocking out most of the light. This rare astronomical event will be the most dramatic to happen in over 15 years!
Here in the UK there will be a partial solar eclipse, with the sun being covered between 80-98% depending on where you live. The time of the maximum eclipse will also vary depending on where you live, here in Bournemouth it will be 09.28am. Click here to find out times.
Staring directly at the sun with the naked eye is extremely dangerous!!!
Use one of these methods to watch the eclipse safely:
Using Eclipse glasses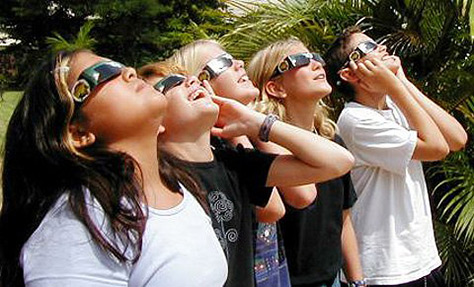 These filter out the harmful ultra-violet, infrared and intense light to protect your eyes. Make sure that you do not look at the sun for no longer than 3 minutes at a time (even with the glasses) and that you use the glasses correctly.
Buy a pair here
Using a Pinhole Projection: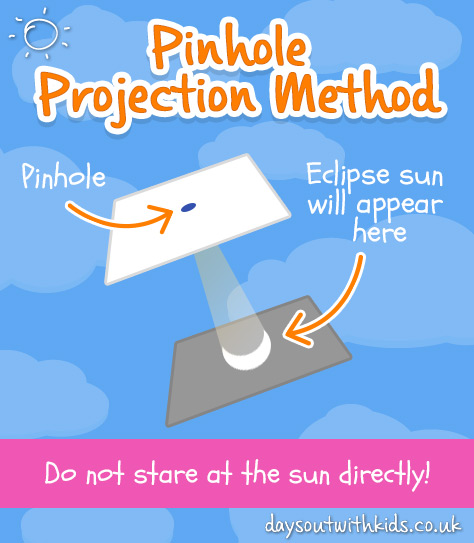 You're not looking at the sun directly using this method, but you're projecting the sun onto a piece of card/paper. All you need to do is make a pinhole in a piece of card/paper and hold it in front of another piece of card/paper. The sun will shine through the hole and will show on the piece of paper allowing you to see the eclipse.
Just remember: Do not look at the sun with the naked eye or use sunglasses. Cameras or telescopes should not be used without a solar filter.
Now go enjoy the eclipse safely!