Little ones will soon be searching for eggs,
Checking in shoes and looking under beds!
Print these clues and cut them out,
It'll be the best Easter scavenger hunt without a doubt!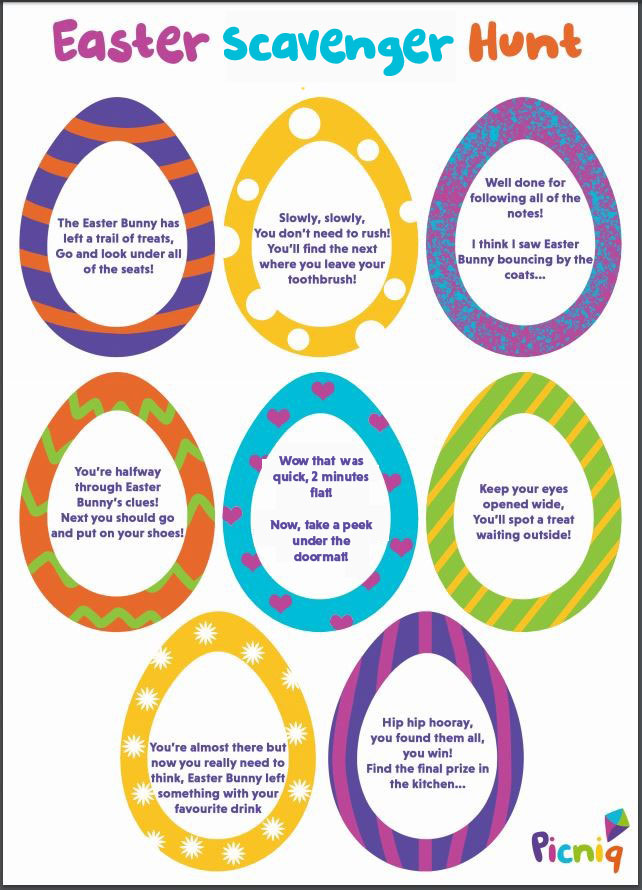 With Easter weekend coming up, you might be thinking about how to do an Easter egg hunt. Well, we've got you covered! Just print out the clue sheet below and use it as a guide for your very own scavenger hunt that the little ones will love! Cut out the eggs and hide them with the eggs so the kids collect them as they find the treats. Easy peasy!
What have you been up to lately? We'd really love to know! Someone else might love it, and really want to go! If you've got ideas, suggestions or reviews, you can shout all about it on whatever channel you choose!
Let's go on a Picniq! Follow us on Facebook, Twitter or tag us on Instagram using #PicniqUK! ❤️