If you're in need of some inspiration for days out why not consider visiting your local art gallery? All over the UK galleries have exhibitions, events and activities aimed at reaching out to younger audiences and families. We have gathered together a selection.
Camden Arts Centre, London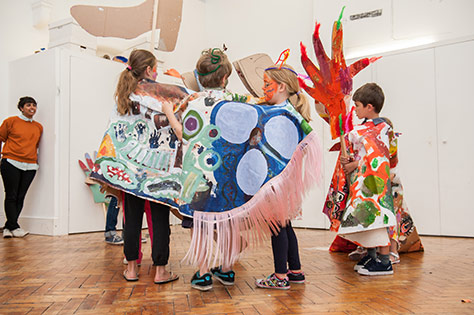 This contemporary visual arts and education centre welcomes families with open arms. There are family guides for the exhibitions, Sunday make & do sessions, art courses, family days and much more for you to enjoy.
Click here for more information
Falmouth Art Gallery, Cornwall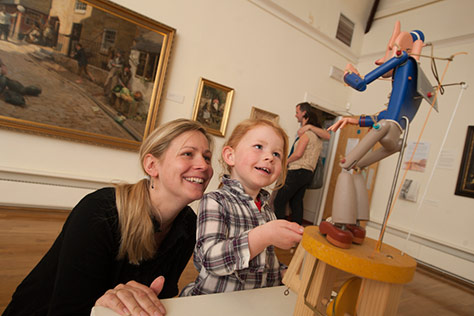 This fantastic art gallery is run by a friendly team who organise a range of creative sessions themed around their current exhibitions. The gallery itself has a collection of over 1,700 artworks including photography, contemporary prints, children's illustrations and works by the British Impressionists.
Click here for more information
Tate Modern, London
Tate Modern is an excellent place for art-loving parents and children. The dramatic Turbine Hall is a great place to explore the latest installations from world-class artists. Around the gallery, you will enjoy seeing works by artists such as Picasso, Rothko and Salvador Dali. You can pick up a family multimedia guide to help you learn about the exhibitions, plus they plan family-friendly activities throughout the year.
Click here for more information
Walker Art Gallery, Liverpool
The Walker Art Gallery is a great place to visit for a little bit of culture. Walking around the gallery you will see dazzling collections of paintings, sculptures and decorative arts by Rubens, Poussin, Gainsborough and many more artists. For families there's the Big Art Little Artists area along with a calendar of events and activities.
Click here for more information
National Museum Cardiff
There are fascinating collections of natural history, archaeology, geology and national art at the National Museum Cardiff. To help the kids engage with the artwork on display there's an activity book that they complete as they make their way around the beautiful collections.
Click here for more information
Kelvingrove Art Gallery and Museum, Glasgow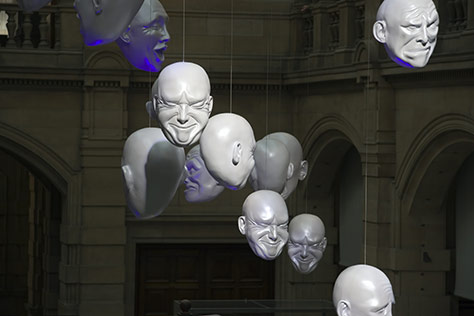 This is one of the most visited galleries in the UK! With so much to see spread out across 22 galleries and containing over 8,000 objects, there's plenty for the family to admire. With the younger audience in mind they have interactive displays, temporary exhibitions and activities for all ages.
Click here for more information
Dulwich Picture Gallery, London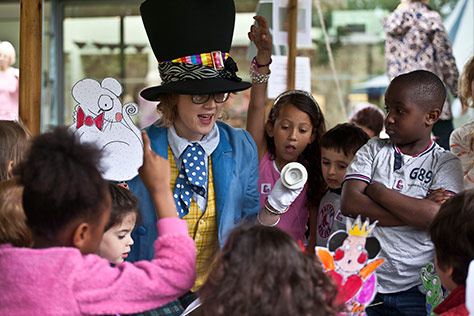 Inside this purpose built art gallery the exhibitions are full of 17th and 18th century masterpieces by artist's such as Rembrandt, Tiepolo, Rubens and Van Dyke. Throughout the year they have temporary exhibitions showcasing contemporary artists along with family friendly events and activities.
Click here for more information
Yorkshire Sculpture Park, Wakefield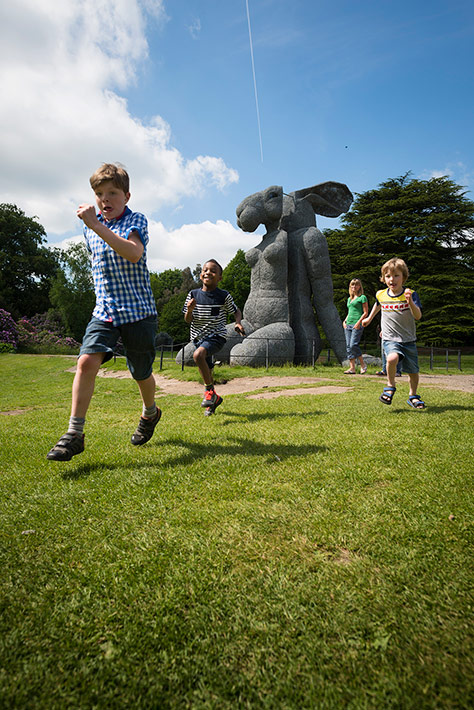 This superb open-air gallery has 500 acres of parkland with artworks by the likes of Henry Moore, Barbara Hepworth and Eduardo Paolozzi dotted around. Sculptures popular with families include Playground by Greywold, which is a musical sculpture, and the sculpture of a half woman, half hare made from recycled toys by Sophie Ryder.
Click here for more information
Nottingham Contemporary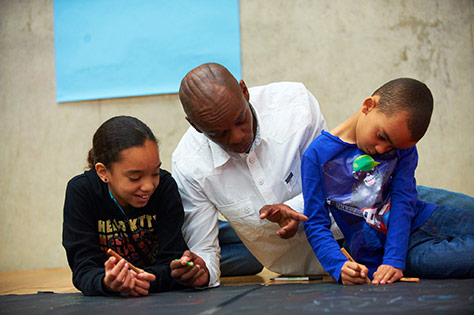 This gallery has lots of contemporary and thought-provoking pieces in its collections. To help children engage with the work there are explorer backpacks available containing games, toys and activities, plus throughout the year there are family events and activities.
Click here for more information
Hope you enjoyed the blog? If you think we missed out a great gallery let us know!