Do you fancy making tasty Easter treats, perhaps a nest cake?
Take a look at these great ideas to help you choose what you'd like to make!
We would love to see your tasty Easter treat,
So remember to take a pic and send it to us before you eat!
Marshmallow Sheep Cupcakes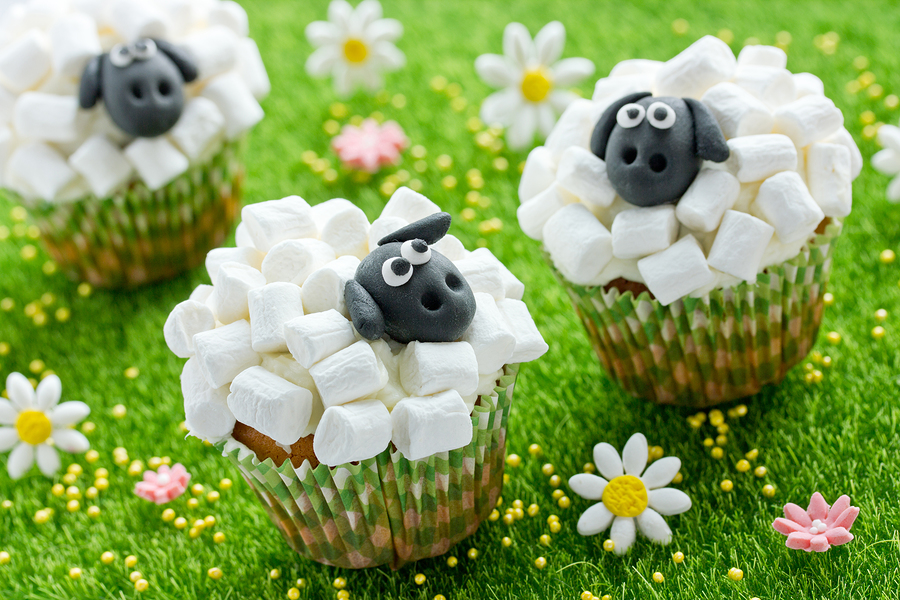 Use marshmallows to turn cupcakes into miniature sheep! White marshmallows and black fondant are all you need for decorating these adorable Easter Cupcakes!
Rabbit Biscuits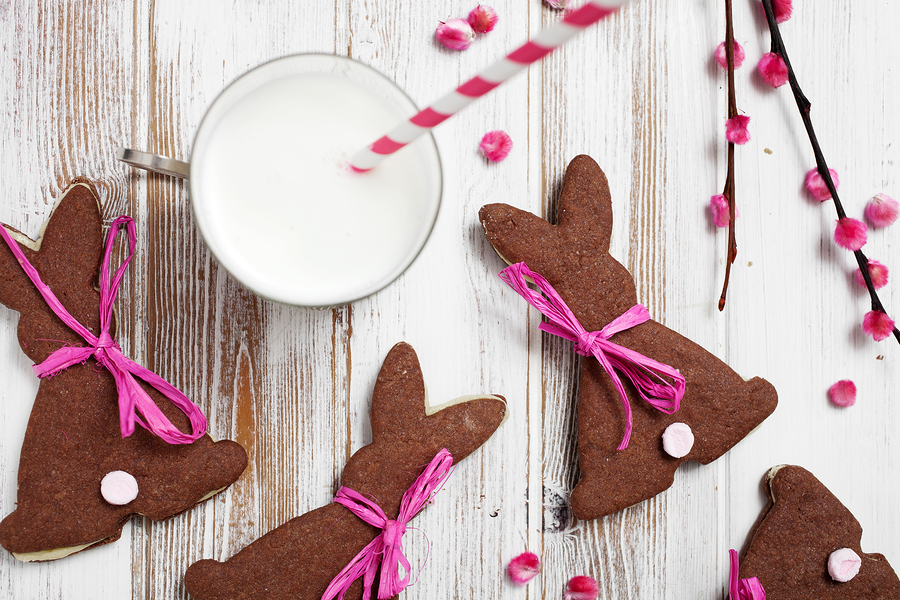 Use a rabbit-shaped cookie cutter and a little bit of ribbon when making these cookies!
Chubby-cheeked Rabbit cupcakes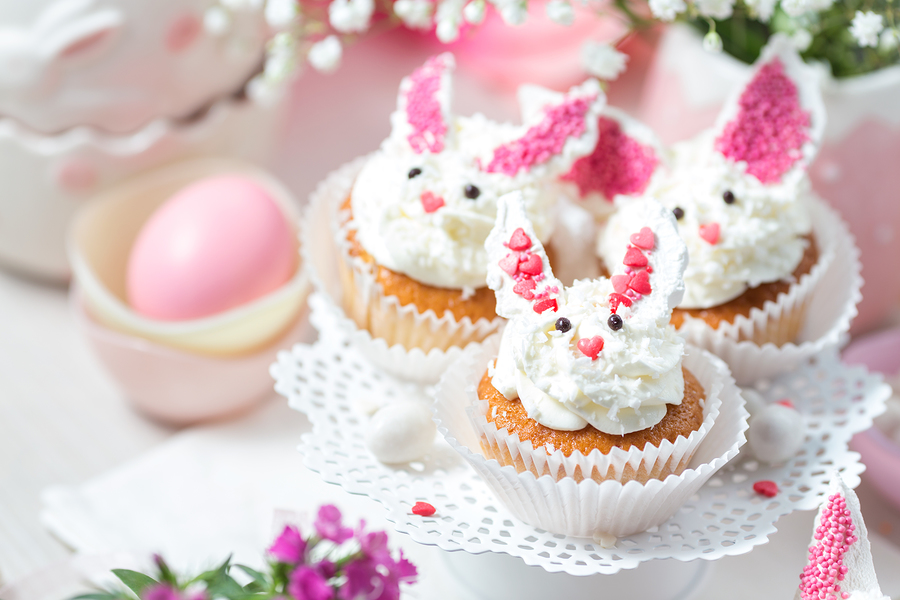 These look slightly more tricky to make, but they are amazing!
Chicks in Nests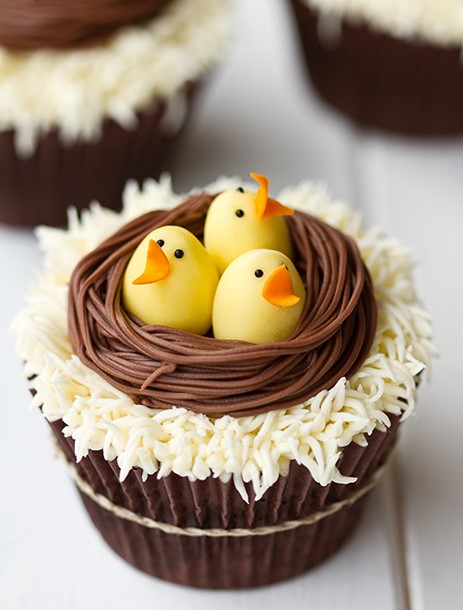 Use a piping bag and a thin nozzle to decorate the cupcakes to make a nest.
Easter Bunny Cupcakes
You can buy pre-made icing shapes or have fun making your own for this fab Easter bunny cupcakes!
Or perhaps even these Easter Bunny Cupcakes!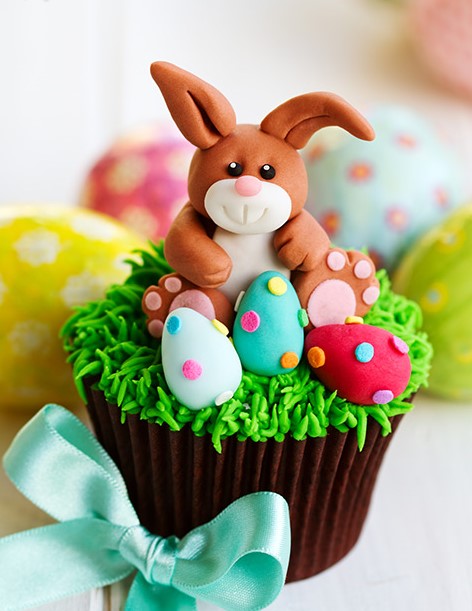 How amazing is this rabbit made of icing?!
Easter Egg Biscuits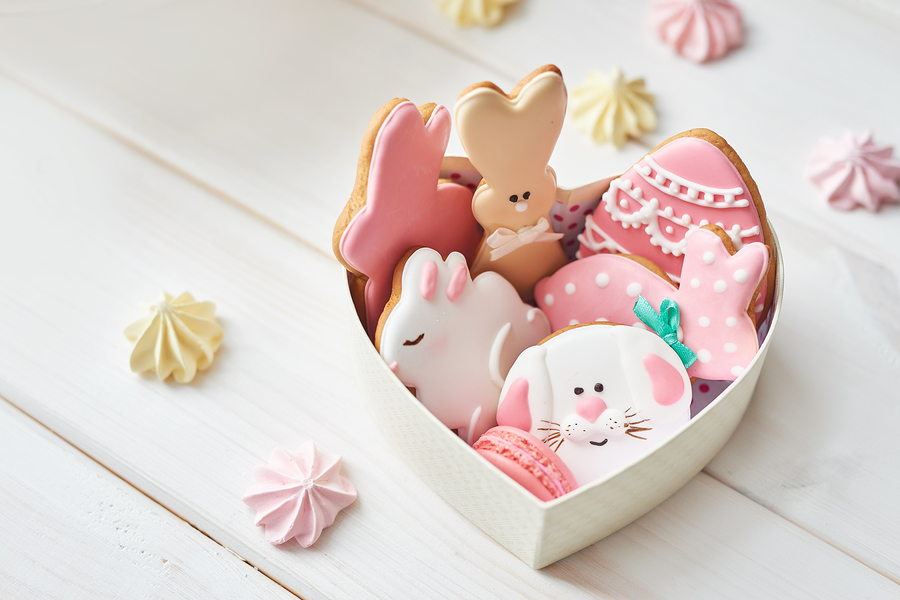 Get some Easter egg-shaped cookie cutters then have fun decorating with icing and any decorations of your choice!
Colourful Nest Cake
Place KitKats, Twix or Chocolate Fingers around a chocolate sponge, tie with ribbon and then fill the top with chocolate eggs! Yummy!
Easter Bunny Biscuits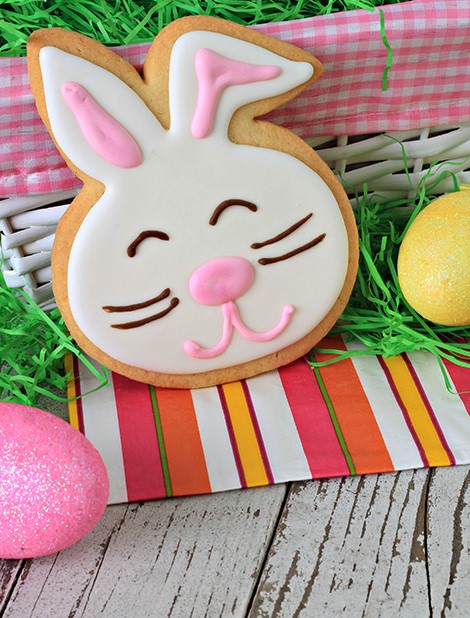 Have fun drawing rabbit faces on biscuits like this cute fella!
Easter Chick Cupcakes

…And we've saved the cutest cupcakes to last right?! Have a go at making these chick cupcakes, you definitely need a steady hand when doing this piping!
Have you been baking lately? We'd really love to know! Someone else might love it, and want to have a go! If you've got ideas, suggestions or reviews, you can shout all about it on whatever channel you choose!
Let's go on a Picniq! Follow us on Facebook, Twitter or tag us on Instagram using #PicniqUK! ❤