Bluebells are most definitely flowers of the Spring
They grow in gardens and the woods and oh what joy they bring,
So we have found some lovely places where bluebells can be seen,
The Bluebell Ball is here again and could be the best they've ever been!
 Bluebell Walk at Winkworth Arboretum, Godalming, Surrey
Check websites for the best time to visit.
Why not have a lovely family day outdoors at this stunning arboretum. Witness a truly spectacular bluebell display and let the kids play amongst these glorious blooms! Find out more.
NGS Bluebell day at Hatchlands Park, Guildford, Surrey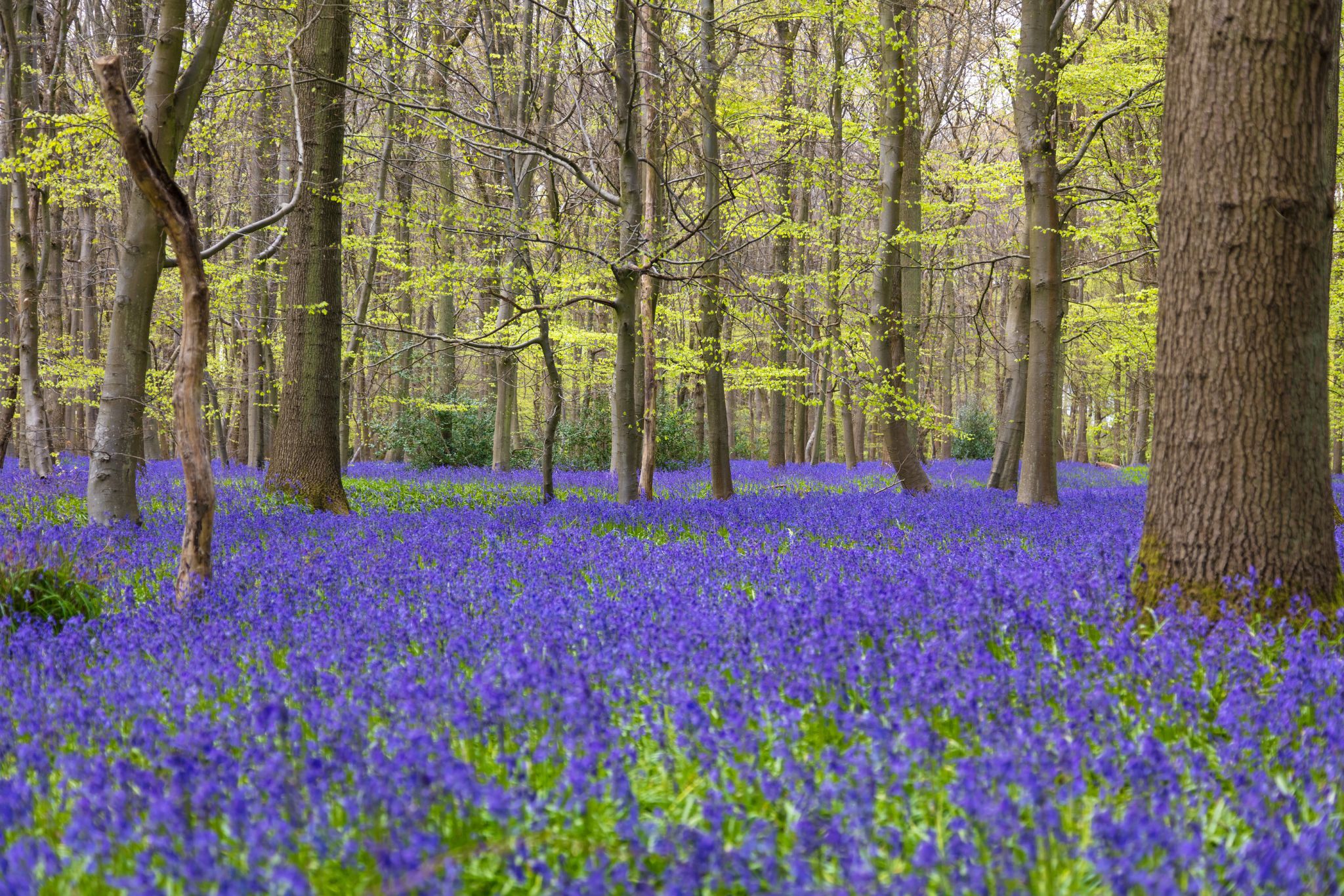 Head to Hatchlands Park and enjoy a beautiful springtime wander around the edge of the Park and be totally dazzled by the carpet of bluebells! Find out more.
Blickling Estate, Norwich, Norfolk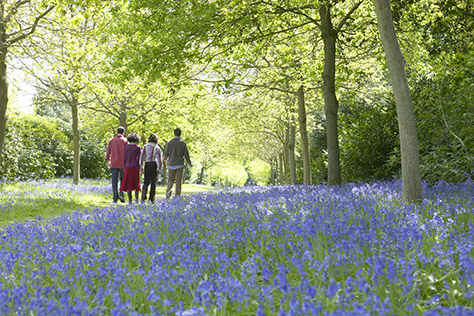 The magnificent house will be lit up in blue till late in the evening and you can follow very special trails with your family! This is the perfect spring activity for any family looking to get outside for a walk. The bluebells are magnificent during the spring at Blicking Estate! Find out more.
Pamphill and Bluebells at Kingston Lacy, Wimborne, Dorset
See the very pretty bluebells at Pamphill Green and beyond on a lovely walk over a distance of about 5 miles as well as lots of other lovely flowers. Find out more.
It's Bluebell Time at Buckland Abbey, Garden & Estate, Yelverton, Devon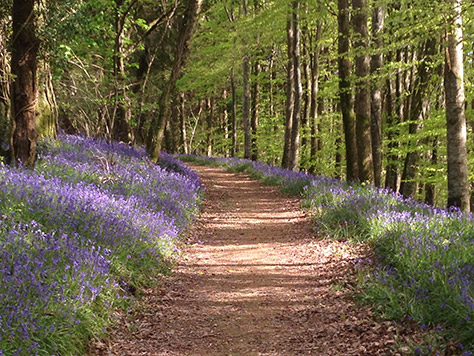 This is a great family day out with plenty to keep the children amused including quizzes and trails and also the added bonus of seeing a magnificent carpet of bluebells, which dazzle the footpaths. Find out more.
Bluebell Walk at Clent Hills, Worcestershire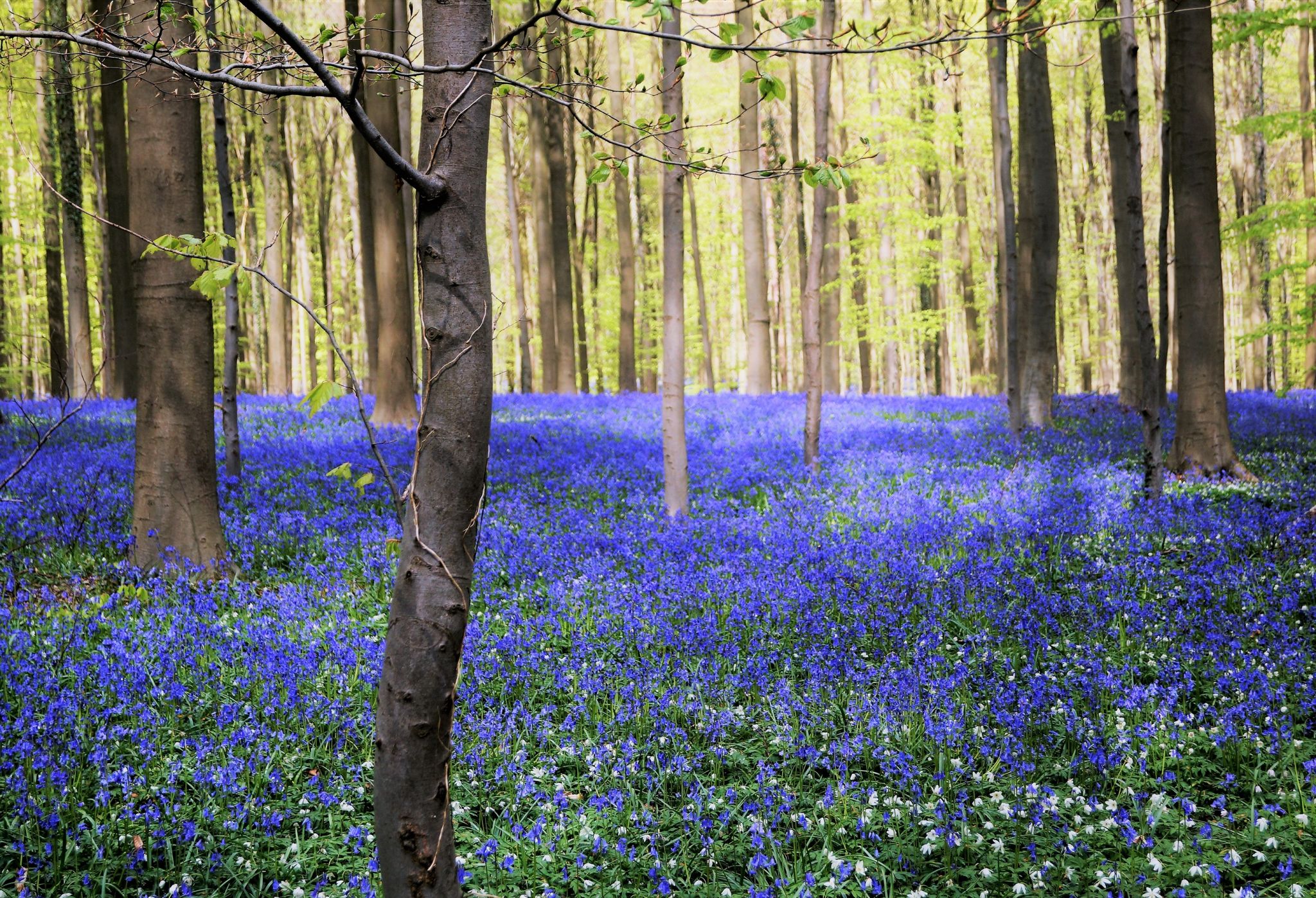 A delightful family walk awaits through beautiful countryside including a spectacular carpet of pretty bluebells that cover the hills at this time of the year. Find out more.
Bluebell Spotting at Nyams, West Sussex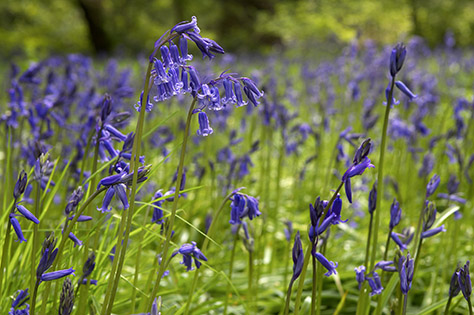 The romantic setting of Nyams is just a lovely place to see bluebells that are rumoured to always bloom on St George's Day Find out more.
Beautiful Bluebells at Sutton Hoo, Suffolk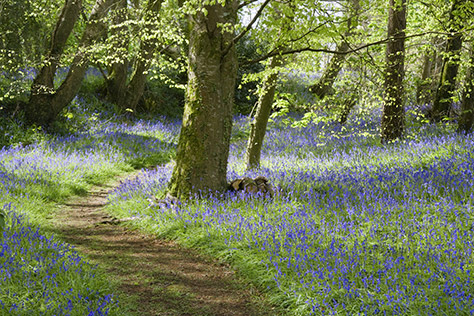 A carpet of pretty blue flowers is enough to cheer anyone up and at Sutton Hoo, the bluebells are Spanish and definitely worth visiting! Find out more.
Speke Hall, Merseyside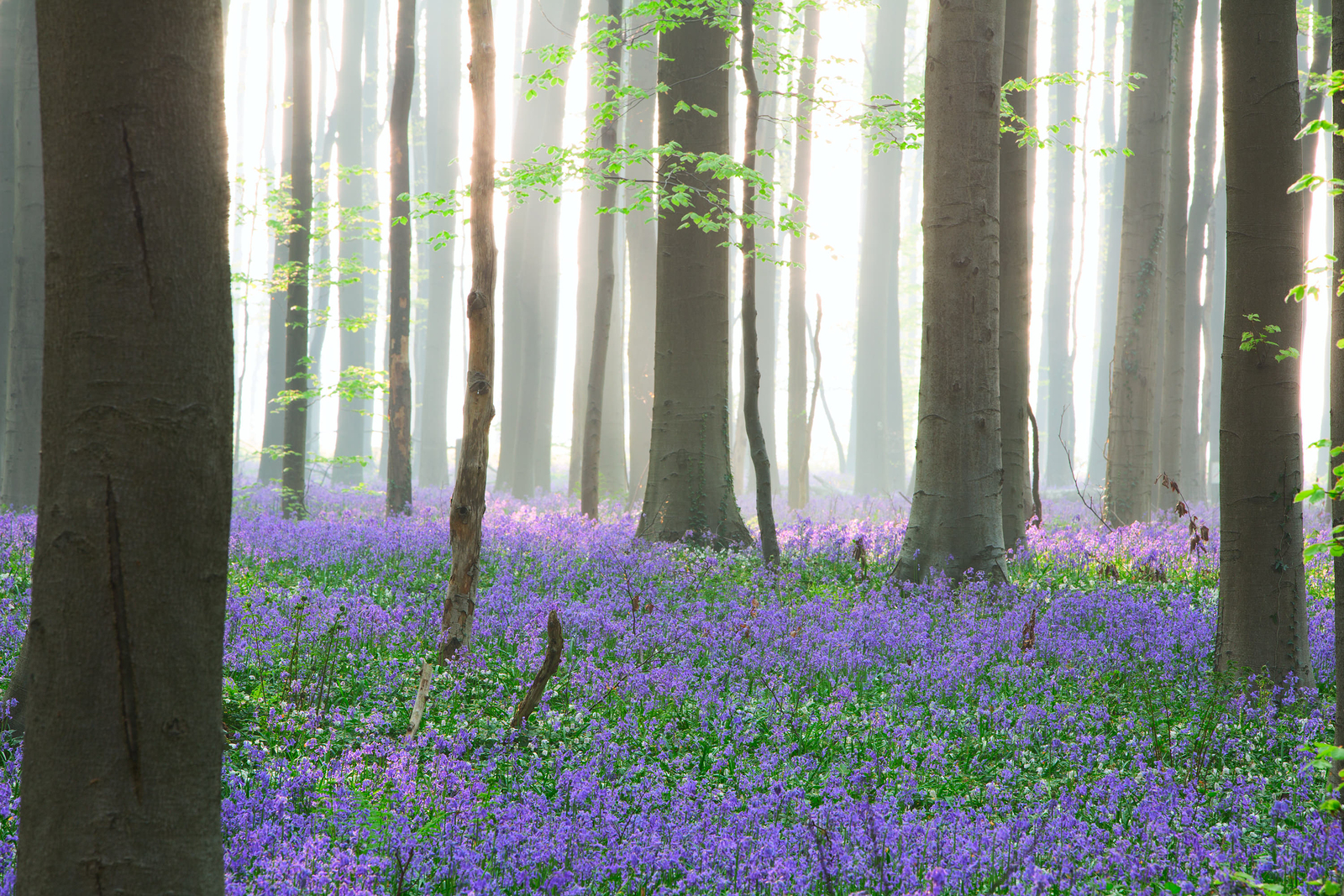 Visit this beautiful Tudor manor house, that sits on the banks of the River Mersey, and enjoy woodland that is filled with a sea of bluebells making this a perfect place for a family stroll. Find out more here.
Clumber Park, Nottinghamshire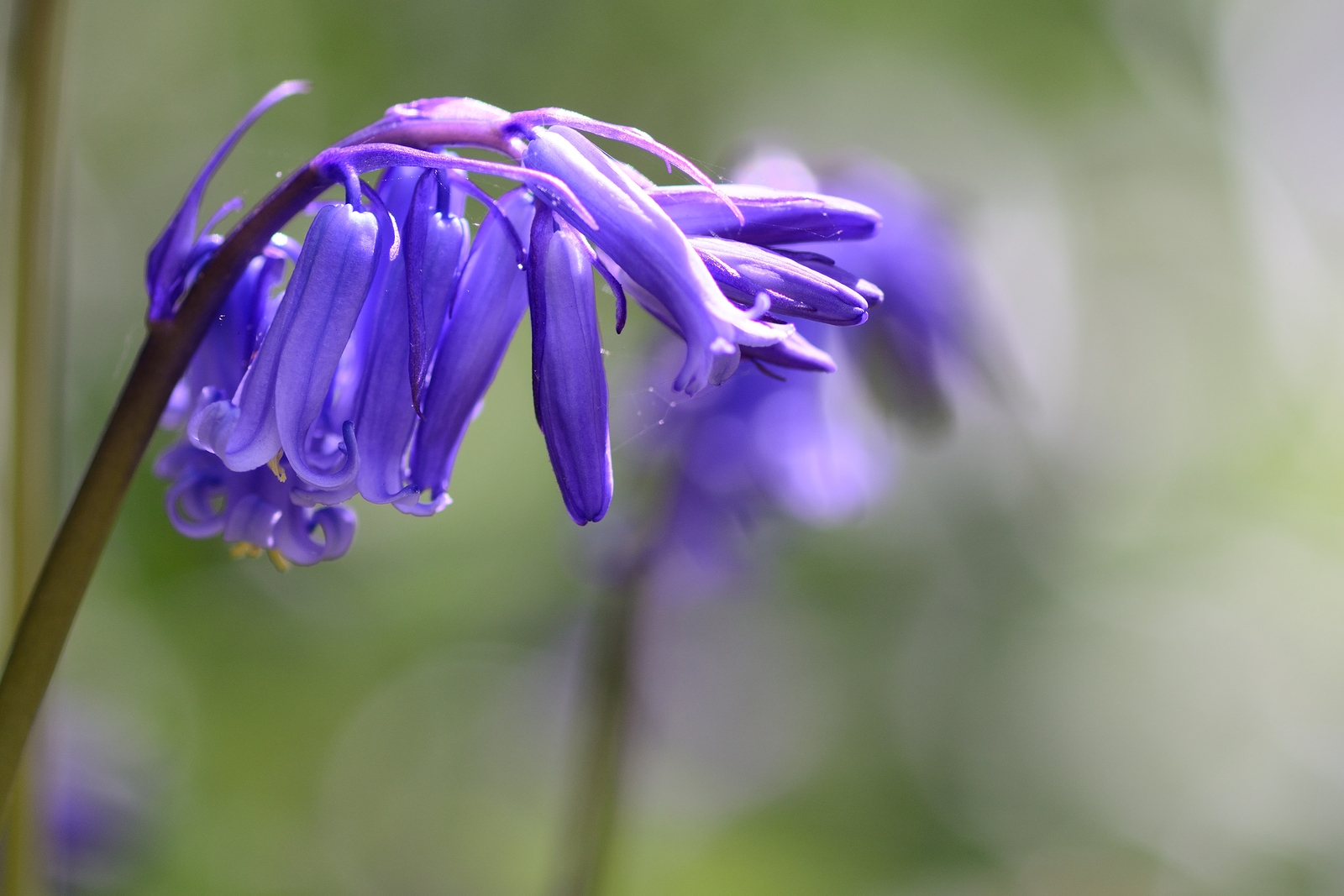 Bluebells always herald the start of spring and here families will be greeted by a continuous carpet of bluebells and fresh green foliage in the aptly named Bluebell Wood. Find out more.
Spring Has Sprung at Dinefwr, Wales
This is parkland is awash with colourful flowers including pretty bluebells. Families can collect a map from reception and follow the Cattle trail through May. Find out more.
Butterflies and Bluebells at Ightham Mote, Kent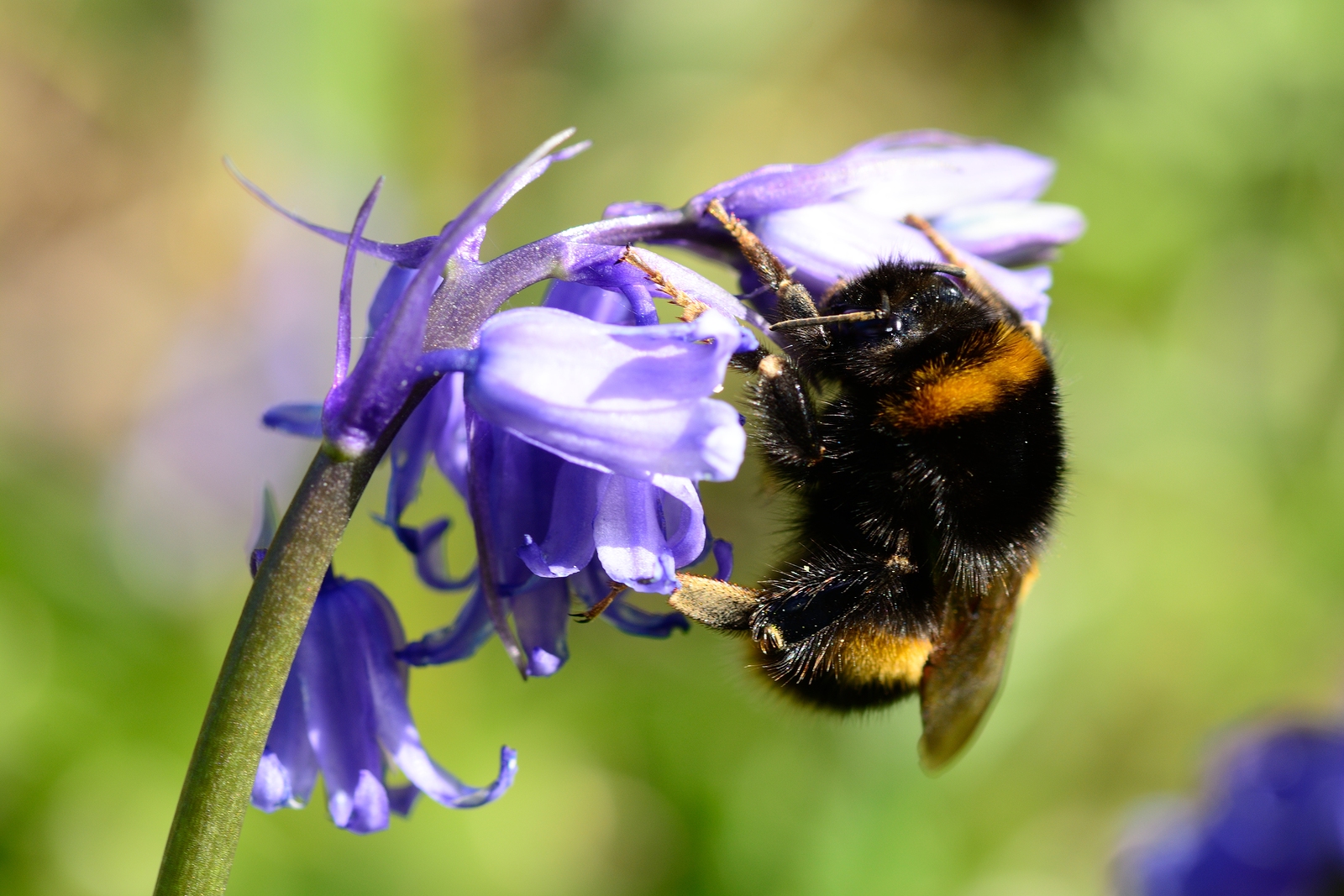 Bluebells are always a welcome sight here after a long winter and offer bees and butterflies a brilliant source of nectar. Head to Scathes Wood to see them in all there splendour. Find out more.
Here are 5 Fascinating Facts about Bluebells!
1. Other names for bluebells include Wood Bell, Cuckoo's Boots, Wood Hyacinth, Lady's Nightcap and Witches Thimble.
2. It is against the law to pick, uproot or destroy bluebells
3. Almost half the world's bluebells are found in the UK and they are rare in the rest of the world
4. A bluebell colony takes around 5-7 years to colonise from seed to flower.
5. After footfall damage bluebells can die from lack of food if the leaves are crushed as they cannot photosynthesise.
Have you seen any bluebells we have missed?  We'd really love to know! Someone else might love it, and really want to go! If you've got ideas, suggestions or reviews, you can shout all about it on whatever channel you choose!
Let's go on a Picniq! Follow us on Facebook, Twitter or tag us on Instagram using #PicniqUK! ❤