Let's go and make some yummy autumn drinks,
From teas, hot chocolates, ciders and whatever else you think!
If you're looking for a recipe and don't know what to do,
Here's our handy blog with some fab ones just for you!
Chai Tea Latte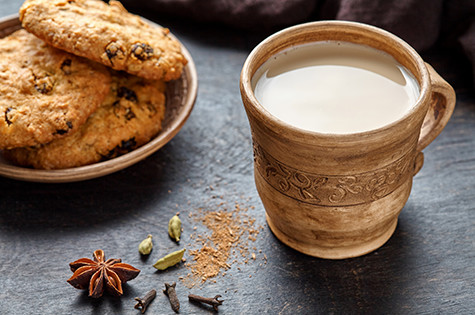 Nothing quite says autumn like this warming, chai-infused latte! You'll need ten Chai Tea bags, sugar, milk, water and ground cinnamon for this easy peasy recipe.
The Syrup
First, bring your water to a boil. Steep the tea bags for ten minutes, before removing and adding in the sugar. Simmer over medium-high heat until the water halves after roughly 15/20 minutes, making sure to stir every 2/3 minutes. Remove from heat and add to an airtight container, making sure to use within ten days.
The Latte
 Pour 6 tbsp of the syrup into your mug. Heat your milk in a saucepan until small bubbles begin to form. Pour carefully into a blender and carefully pulse slightly to start to aerate the milk. Blend on low for about 30 seconds, then let it sit for 30-45 seconds to let the milk and foam separate.
Now pour your milk into the mug with the syrup, top with any extra autumnal treats and enjoy!
Warming Spiced Apple and Ginger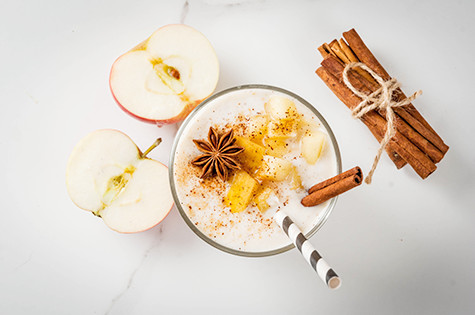 This one's perfect for warming the cockles and for topping up your vitamins to defend against those nasty bugs! To make two large mugs, you'll need 470 ml of apple juice, a cinnamon stick, two carrots, an inch of ginger, 1/2 tbsp ground cinnamon and 1/2 tsp ground nutmeg.
Bring your apple juice to a boil in a saucepan and simmer for 1/2 minutes. Turn off the heat and let it steep. Meanwhile, juice your carrots and ginger in a juice machine. Pour your warm apple juice into a large mug, add your fresh carrot and ginger juice and top with a seasonal cinnamon stick!
Super Indulgent Hot Chocolate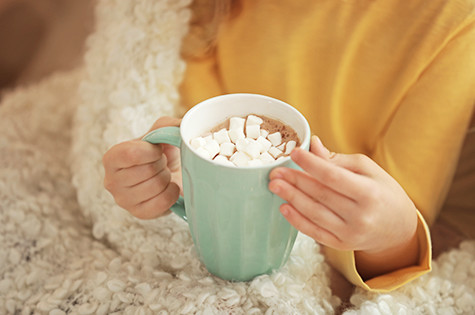 For this warming, super indulgent hot chocolate, you'll need 100ml double cream, 75g sugar, 20g butter, 25g finely chopped dark chocolate, 75ml skimmed milk and 1 tbsp salted caramel, which is enough for four drinks.
The Sauce
First, start by making the sauce. Gently warm the cream in a pan over low heat and set to the side. Now, take a heavy pan and set over medium heat. Add about a quarter of the sugar, and, as it starts to melt around the edges, add the rest.
When it's completely melted and you have golden caramel, take it off the heat and add your butter. Place it over the heat again and add your warm cream in stages. Once all of the cream is added, cook it over a medium heat for two minutes. Take it off the heat and allow it to cool, before you add in your chopped chocolate.
The Drink
Now, to make your drink, gently warm the milk in a small pan and whisking to create a foam. When warm, stir through your sauce and enjoy this deliciously naughty, but nice, hot chocolate treat!
Gingerbread Latte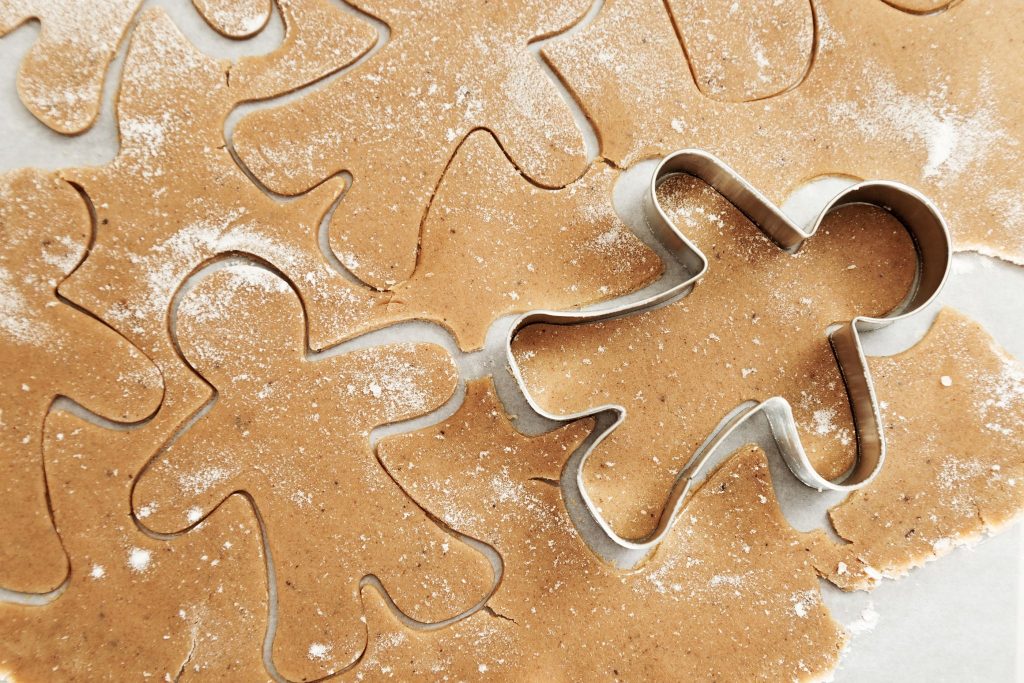 For this festive recipe, you'll need espresso coffee, gingerbread syrup, milk, whipped cream, nutmeg, ground cinnamon and vanilla powder.
First Pop 4 tablespoons of espresso coffee and 2 tablespoons of gingerbread flavoured syrup into a coffee cup and stir.  Then Pour in 120ml of steamed milk, top with whipped cream and sprinkle on a pinch of nutmeg, a touch of ground cinnamon and half a teaspoon of vanilla powder.
This drink is an excellent caffeine fix!  We suggest enjoying snuggled up on the sofa with a good film!
What have you been up to? We'd really love to know! Someone else might love it, and really want to go! If you've got ideas, suggestions or reviews, you can shout all about it on whatever channel you choose!
Let's go on a Picniq! Follow us on Facebook, Twitter or tag us on Instagram using #PicniqUK! ❤️