This elusive creature with its bright red fur
Look carefully, it might be a blur!
There are places nationwide to see them still,
Plan a great day outside, it's bound to be brill!
1. Brownsea Island, Dorset, England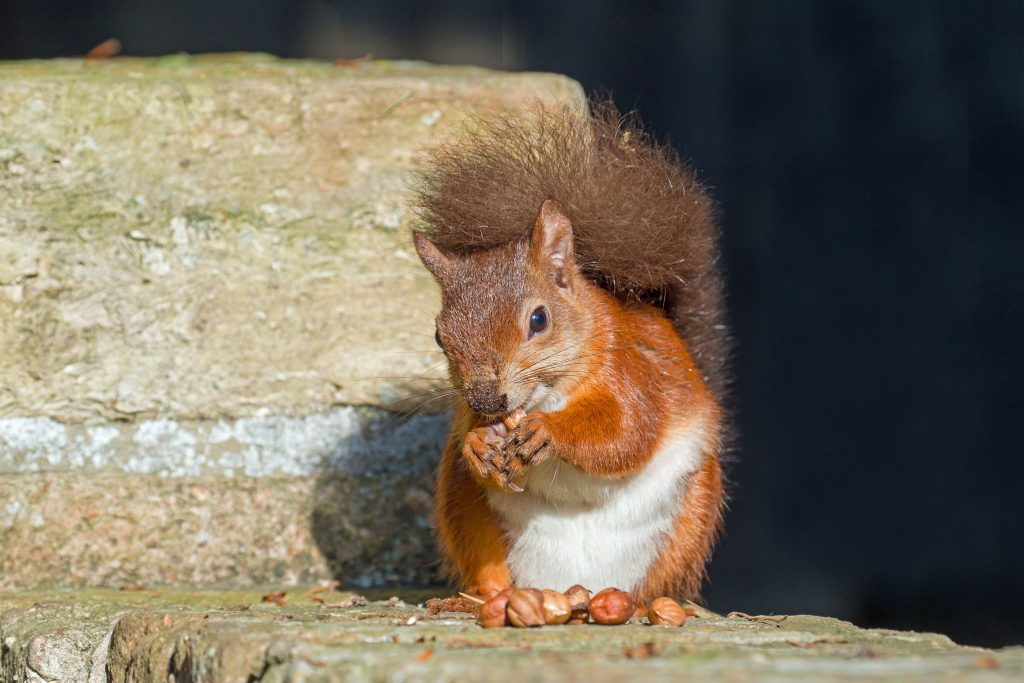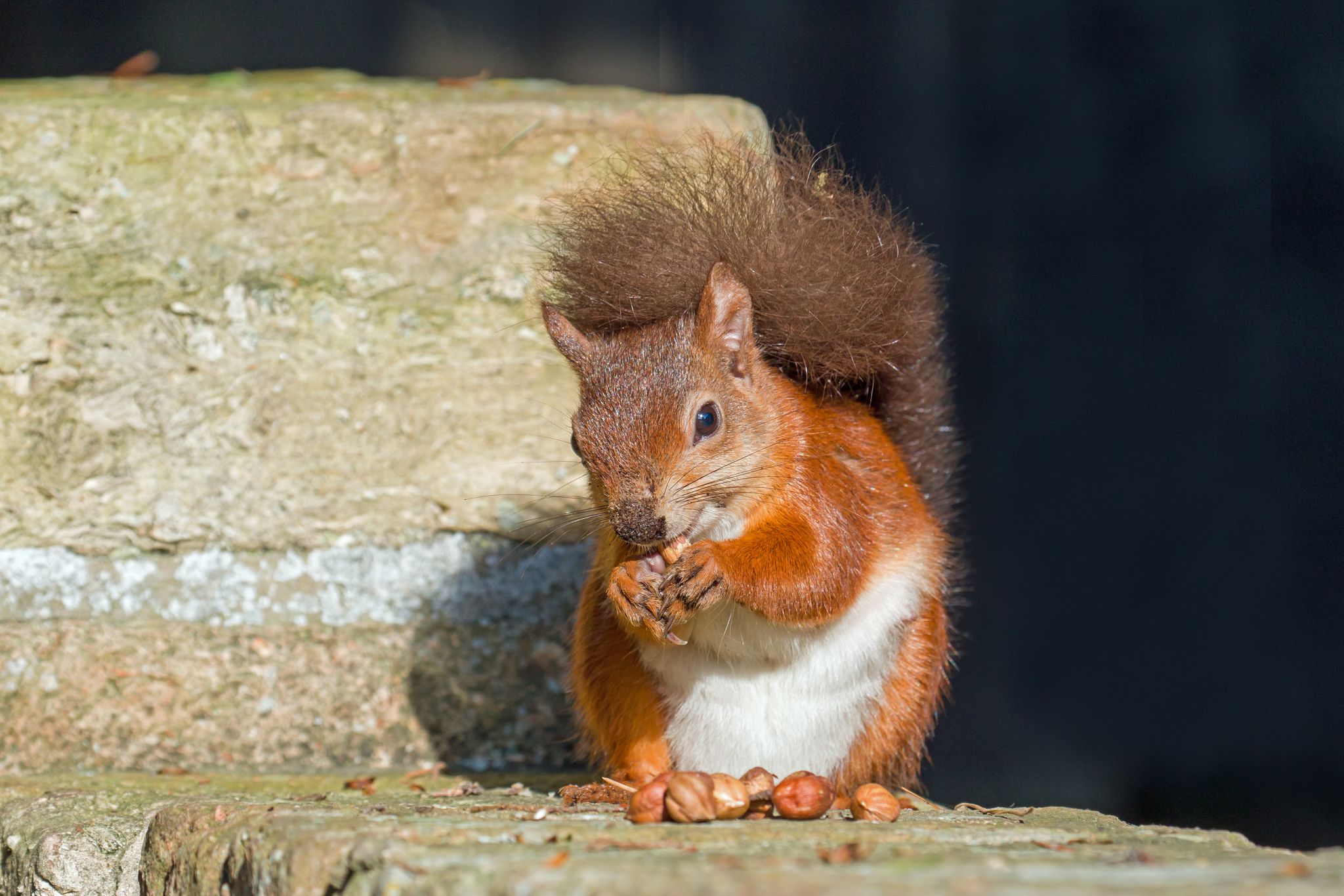 Brownsea Island is a short distance from the Dorset shore in Poole Harbour. The waters provide the perfect defence against grey squirrels, meaning a large native population of red squirrels is thriving in the wild at this National Trust protected island. Approximately 250 red squirrels live on Brownsea. Explore by foot or bike after catching the ferry from Poole.
2. Dalbeattie Forest, Dumfries and Galloway, Scotland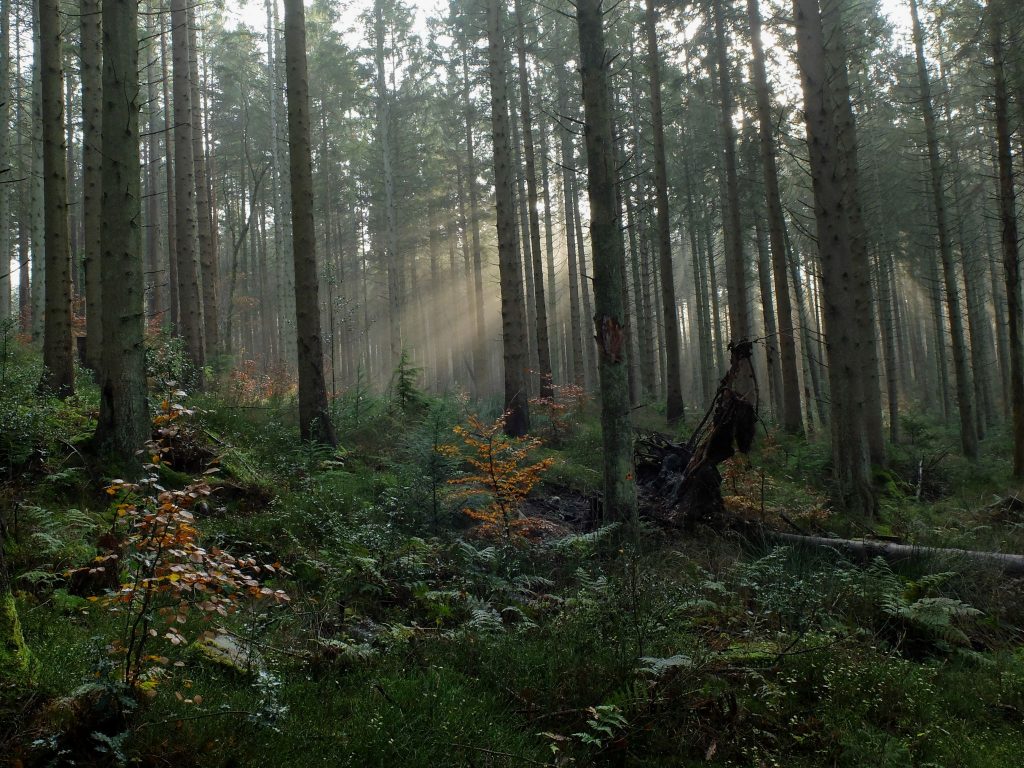 Scotland's preservation efforts have allowed the red squirrel to thrive, with around 75% of the UK's population living north of the border in Dumfries and Galloway. The first official trail in southern Scotland at Dalbeattie is one of the most lovely places to spot them. Explore by mountain bike for an active day out!
3. Plas Newydd, Anglesey, Wales
Six squirrels were introduced to Plas Newydd country house and gardens in 2008, but there are now over 100! Views over the Menai Strait and Snowdonia make stunning settings for admiring these beautiful creatures. Red squirrels are known to be very good swimmers and have crossed the Menai Strat!
4. The Isle of Wight, England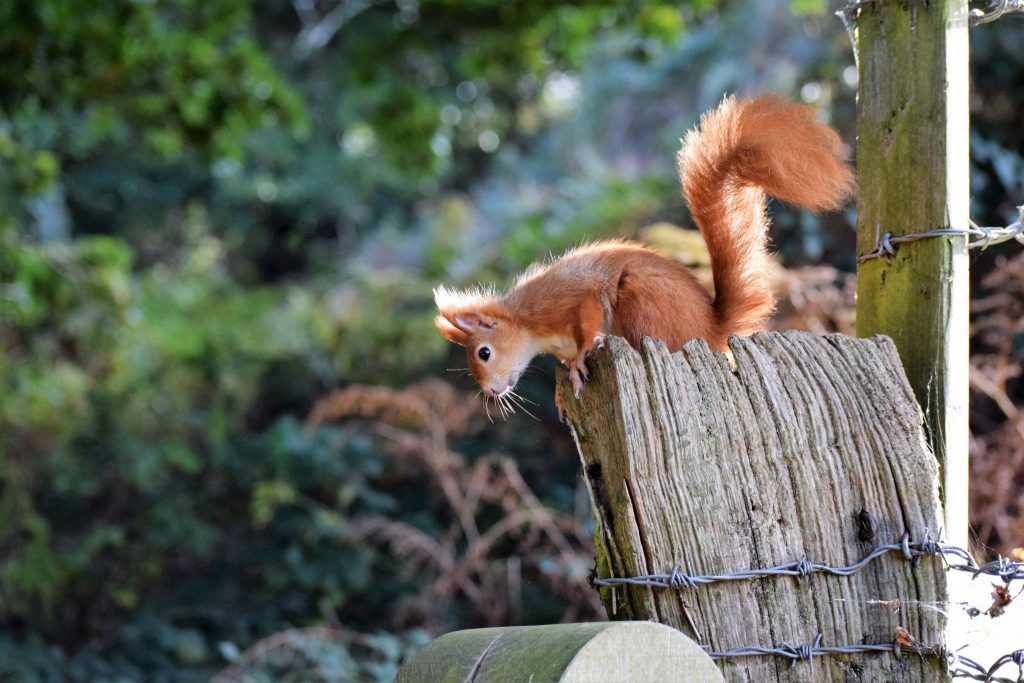 Appreciate red squirrels in stunning natural surroundings on this beautiful Isle. The old railway lines were converted into the Red Squirrel Trail in 2003 and runs from Cowes through Newport, Shanklin and Sandown taking in woodlands, wetlands and plenty more. The Alverstone Mead Nature Reserve is one of the best places to catch sight of red squirrels along the route. It offers a hide so you can appreciate the native red squirrels as they go about their business.
5. Formby Red Squirrel Walk, Merseyside, England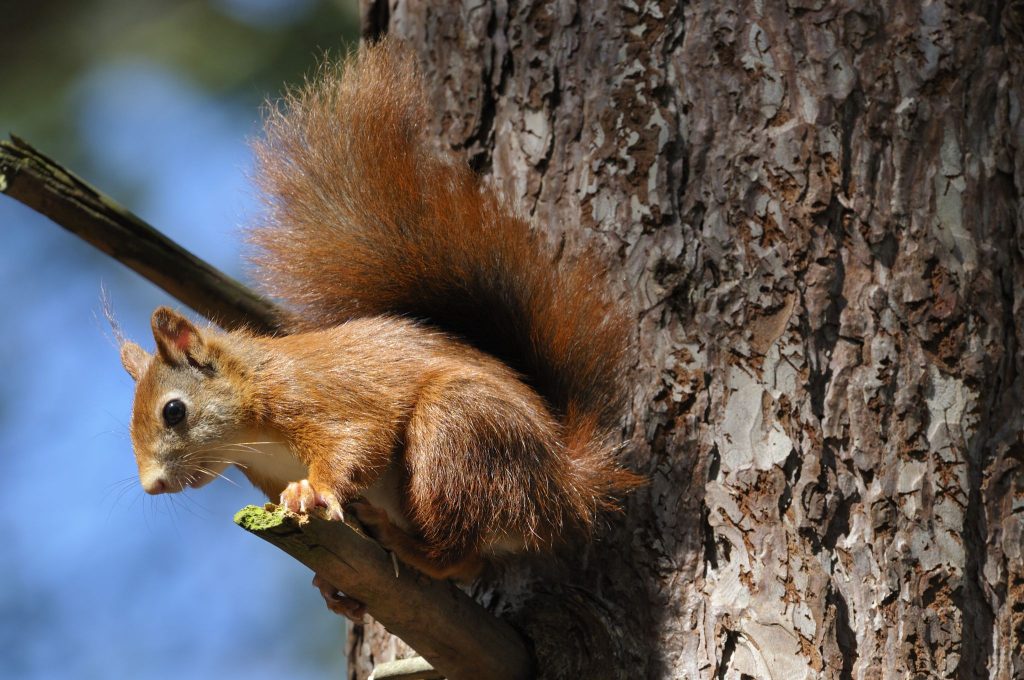 Spot native red squirrels in the beautiful woodland surrounding Formby in Merseyside. Enjoy breathtaking sea views or a picnic; head out on a bracing coastal walk or find out about Formby's fascinating coastal history with links to asparagus growing and the early days of aviation. The perfect place to get outdoors and active, explore by bike and foot.
6. Kielder Water and Forest Park, Northumberland, England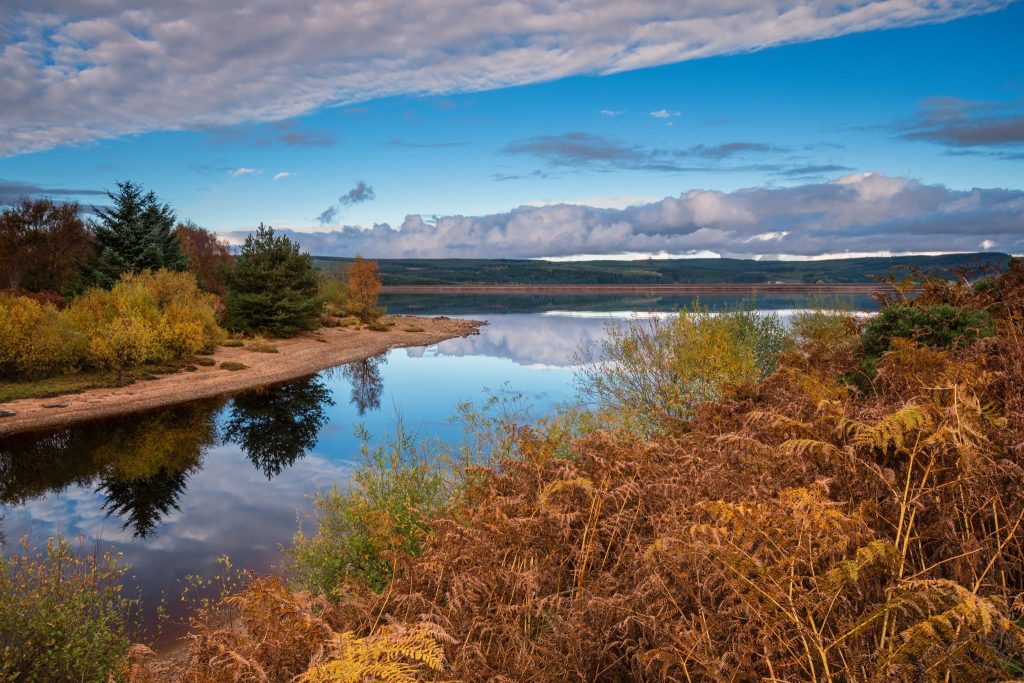 Kielder is one of its last strongholds in England and offers a safe haven for ospreys and salmon as well as red squirrels. The Castle Visitor Centre has a red squirrel room and a red squirrel hide nearby too. Explore its forest home looking for the clues it leaves behind and also hopefully spotting the elusive creature itself.
7. Widdale Red Squirrel Reserve, Yorkshire, England
The Widdale Red Squirrel Reserve is dedicated to preserving the native red squirrel which became rare when its larger cousin the grey squirrel was introduced in the 18th century. The Snaizeholme Red Squirrel Trail and a viewing area lie in the heart of the Widdale Red Squirrel Nature Reserve. Surrounded by coniferous woodland which is perfect for red squirrels, it can be difficult to see them so the viewing area offers excellent views of them as they visit a feeder in their natural habitat.  If you're lucky you may also see deer, and rabbits too!
Do you know anywhere else to see red squirrels? We'd really love to know! Someone else might love it, and really want to go! If you've got ideas, suggestions or reviews, you can shout all about it on whatever channel you choose!
Let's go on a Picniq! Follow us on Facebook, Twitter or tag us on Instagram using #PicniqUK! ❤