Let's go and make some yummy Halloween food,
Like these veggie sausage mummies that are scarily good!
You'll need sausages, puff pastry, an egg and olives too,
To make the perfect snack for your little monsters (and you!)
What you'll need:
Pack of six Cauldron vegetarian sausages
Sainsbury's light rolled puff pastry
One medium egg
Black olives
Start by pre-heating your oven to 200 degrees.
Next, cut two strips of your rolled puff pastry for each sausage.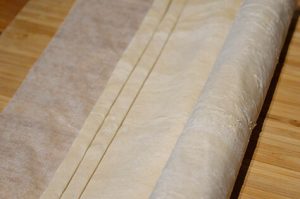 Wrap the puff pastry around the sausage, making sure to leave a gap near the top for it's eyes!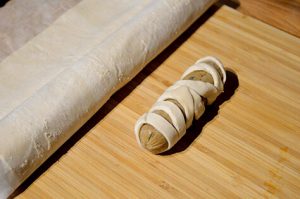 Crack and beat an egg into a mixing bowl. Brush the egg over the sausage's puff pastry.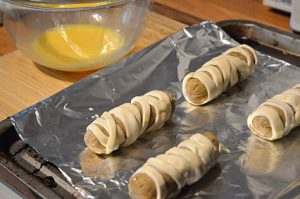 Add two slices of black olive per sausage for it's eyes.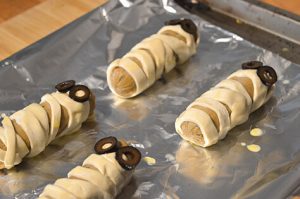 Cook in the oven 18 – 20 minutes.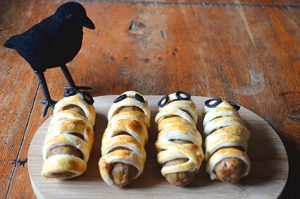 And voila! A yummy Halloween treat that's sure to please your little monsters! You can create a variety of different dips to up the gruesome factor too, like salsa "blood" dip, or "slime" guacamole!
Have you got any fang-tastic Halloween recipes? We'd really love to know! Someone else might love it, and want to have a go! If you've got ideas, suggestions or reviews, you can shout all about it on whatever channel you choose!
Lets go on a Picniq! Follow us on Facebook, Twitter or tag us on Instagram using #PicniqUK! ❤️