Choosing a suitable car seat is such an important decision. You want our child to be safe, secure and comfortable. The seats need to be easy to fit and in many cars space is also important factor. When we spotted the Bubblebum inflatable car booster seat, (which is suitable for 4- 11 year olds) we were so intrigued we had to test it!
The Bubblebum was sent to one of our 'reviewer' families to test out. They have 3 children under 7 so it can be a squeeze in the back of their car! They used the Bubblebum for a month and here's what they thought!
Overall they felt it was an

'ingenious product, compact, high quality and extremely useful, especially when travelling'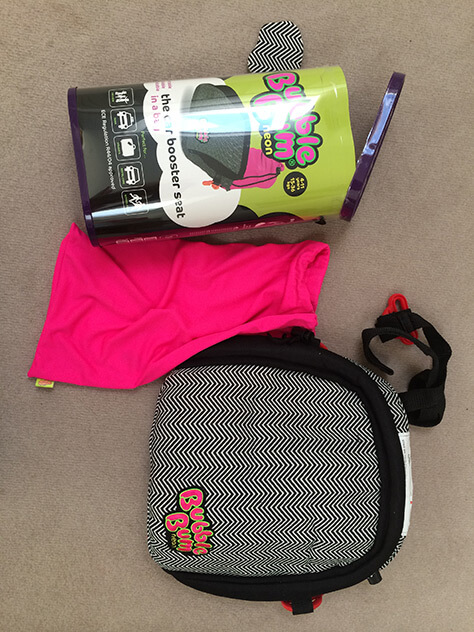 The Bubblebum comes in compact packaging. There are very clear and simple instructions and it is easy to blow up. You inflate and deflate it using a twist valve similar to many inflatable mattresses. When not in use you can deflate it, roll it up and  pop it in the colourful drawstring bag it comes with. (Perfect if you need a spare carseat ,such as for 'carpooling' on the school run)
The material the product is made from feels really hardwearing. There are a choice of colours available, however we felt the herringbone one provided (with neon pink bag!) was a good choice for hiding the inevitable stains etc that all car seats get!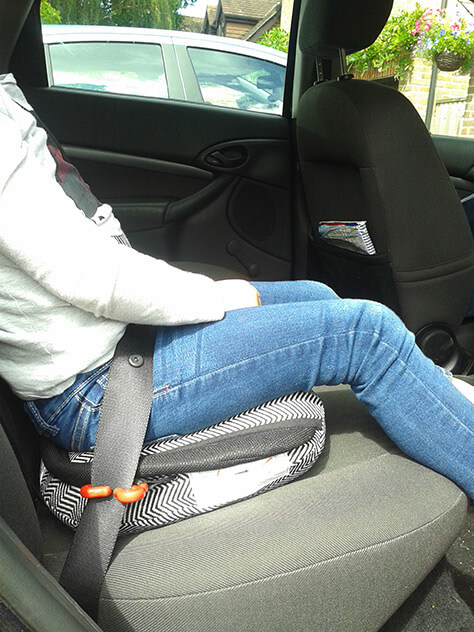 The clips on either side of the seat provide secure restraint, preventing the seat from slipping. It is a bit tricky to undo the  clips/ strap once a child is strapped and buckled in.  This was good for our 4 year old as he was very secure in the seat. But our 7 year old found it a bit frustrating as he couldn't get himself out at the end of a journey!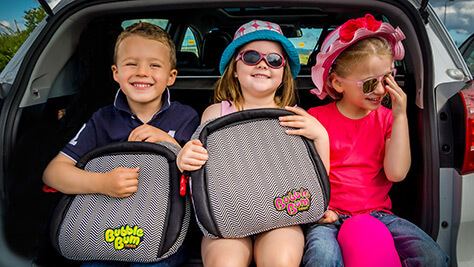 The Bubblebum really came into it's own when we went on holiday. We always take our own booster/ car seats with us to save costs but they are really bulky and with 3 children it can be a nightmare. However, travelling with the Bubblebum was AMAZING. Once deflated it takes up hardly any room. We were able to easily pack in in the suitcase along with everything else and once we had picked up our rental car we whipped it out, blew it up and used it for the rest of the holiday!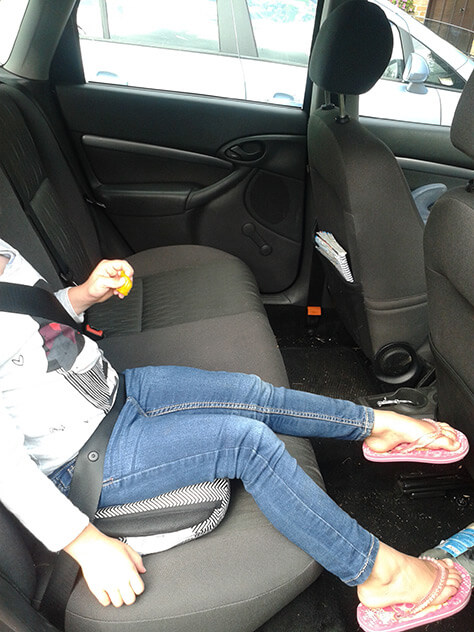 Due to the compact size of the Bubblebum, when inflated and in place, it was much easier for us to fit 3 children in the back of the car, which we often find a problem.
Overall, we loved this product. We have continued to use our Bubblebum and it will definitely come on holiday with us again!
Get 20% off a 'Bubblebum' by using the code 'DAYSOUT' at checkout! BUY HERE: bubblebum