Looking around at the trees, autumn is definitely here, and that means lots of leaves to kick about in. There are so many beautiful gardens all around the UK giving you magical places to see nature's colours changing.
Trentham Gardens, Stoke on Trent.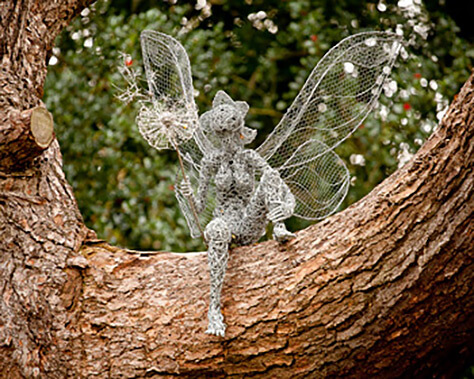 There's plenty to discover in these gardens, you will find a superb adventure playground, beautiful gardens and the fairy trail where you will see beautiful fairy sculptures perched around.
Click here for more information
Westonbirt Arboretum, Tetbury.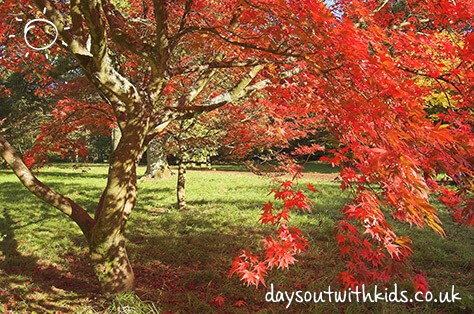 Bring the family to this stunning arboretum, which is a huge natural playground. It's well known for it's internationally renowned tree collection and heritage landscape. In the autumn the trees are full of multicolour splendour plus there's mountains of leaves for you to crunch your way through. There are different play zones hidden around for children aged 5 – 11 as well as a number of interactive trails and quizzes designed for families to do together whilst exploring the arboretum.
Click here for more information
Furzey Gardens, Lyndhurst.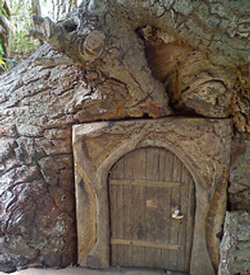 These magical gardens are hiding over 30 fairy doors, for you to hunt out as you make your way around. You will also find a variety of tree houses, lookout towers and an adventure play area.
Click here for more information
Forbidden Corner, Leyburn.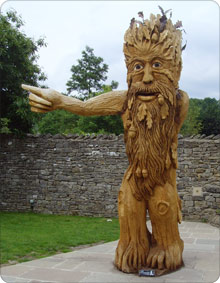 Here you will find 4 acres of labyrinths, grottos, walled gardens statues, paths and passages to explore in this quirky folly. No map is provided so it's down to you to find your way!
Click here for more information
The Magic of Life Butterfly House, Aberystwyth.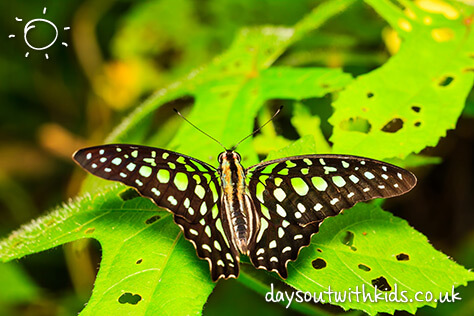 What's magical about these tropical gardens is that it's not just about the stunning plants but you get the chance to see some beautifully coloured butterflies, giant caterpillars and other fascinating insects.
Click here for more information
The Alnwick Garden, Northumberland.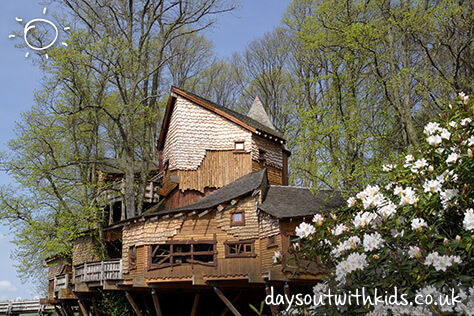 Here you will find a magical treehouse to explore, it's one of the largest in the world! Cross the wobbly rope bridges (suitable for wheelchairs and pushchairs) to find a tree tops restaurant.
Click here for more information
The Gnome Reserve & Wild Flower Garden, Devon.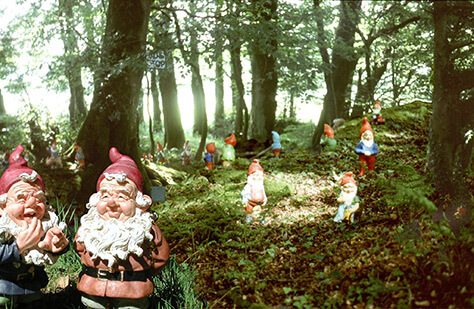 Walk around the beautiful woodlands that over 1,000 gnomes call home. Gnome hats are loaned free of charge together with fishing rods, so you don't embarrass the gnomes when you visit.
Click here for more information
Biddulph Grange Garden, Staffordshire.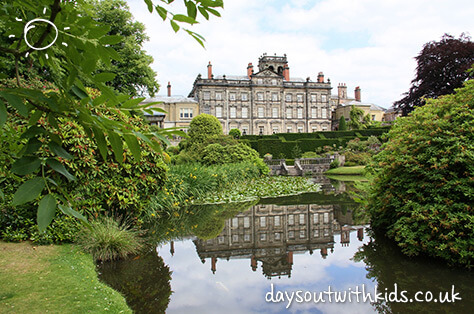 This garden has flowers and plants collected from around the world. See plants from Italy to the pyramids of Egypt, a Victorian vision of China and a re-creation of a Himalayan glen. The children will love exploring all parts of the garden and woodland, completing the children's quiz and spotting wildlife on the lake.
Click here for more information
Eden Project, Cornwall.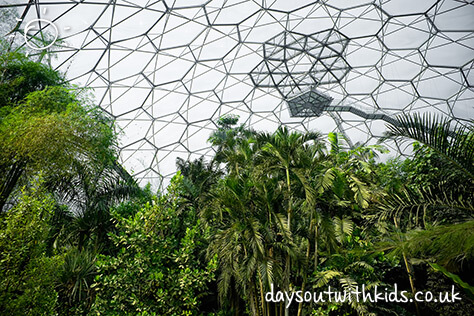 Hidden in an old pit, these strange looking buildings that house the world's largest indoor rainforest. When you enter the biomes you enter into a colourful and exotic world. You will find that throughout the year they have many exciting activities for all of the family.
Click here for more infromation
Yorkshire Sculpture Park, Wakefield.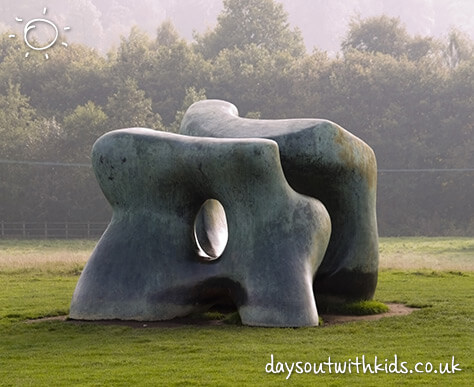 This unique park has 500 hidden pieces of art scattered throughout its 500 acres. You will discover musical sculptures to inspire the children and everyone will enjoy the magical views.
Click here for more inforamtion
Jupiter Artland, Edinburgh.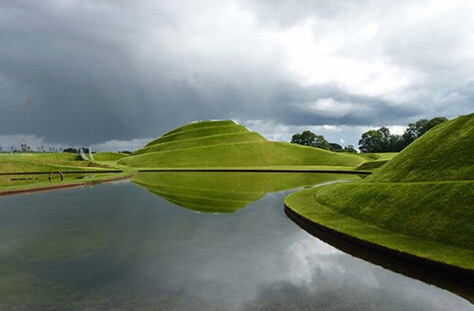 This is a piece of breathing art; the landscape is dotted with commissioned artwork and full of things to be discovered. The children will love exploring all of the installations and the views of the surrounding landscape are simply stunning.
Click here for more information
Trebah Garden, Cornwall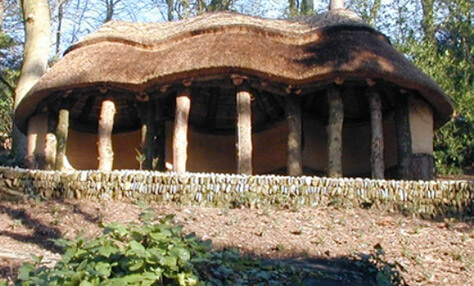 Trebah Garden is a beautiful day out for visitors of all ages. This sub-tropical paradise provides a magical Cornish village garden with exotic blooms, vibrant tunnels and there is even a secluded beach on the Helford River. There are also adventure play areas and children's trails for the little ones to enjoy.
Click here for more information
Stourhead, Wiltshire.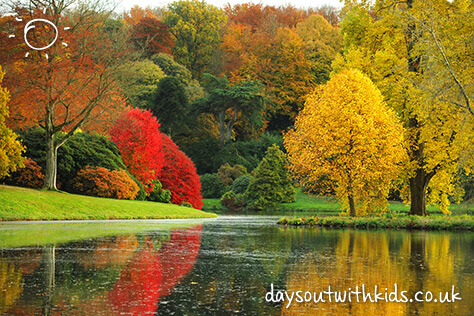 The gardens and estate are world famous at Stourhead. In autumn it's a great place to see the huge range of colours on the trees and crunch through the mountains of leaves. There's lots of exciting activities that the family can try including Tree Climbing Experiences.
Click here for more information
Have we missed a magical garden that you've visited? Let us know!