We were lucky enough to be joined by Chef Jody from The Original Supper Box Company for a live Q&A. Claire and Jody were answering your questions about simple family meals. For those of you who missed the Q&A ,we have gathered together your questions and his and Claire's excellent answers.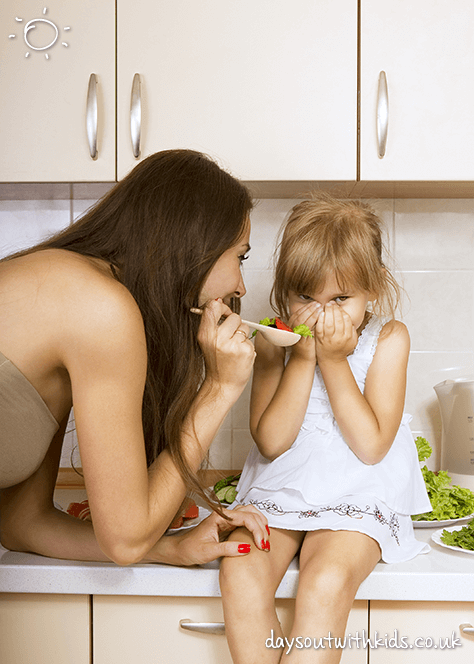 1) I have a constipated 4 year old, he won't eat vegetables, unless I hide sweet corn which helps his situation loads, but if he finds it, he refuses the food! He loves pasta but can't eat very much of it as it bungs him up. I'd like an easy meal that he would love that would help with the constipation –  Shelley Cramer 
Chef Jody: We have the same issue with our 10 month old, Rory. Prune juice seems to solve the issue for a short while you don't need much. Or try a chicken and prune cous cous salad. He will be familiar with the flavour of cous cous as he likes pasta, sweeten it up with the prunes and add some diced grilled chicken. You should try some whole-wheat pastas too as this will also increase the fibre in his diet. Good luck.
Claire: Mine suffer from getting bunged up too, but now I give them pear everyday (chopped or pureed) and it works a treat!
2)  My 9 month old won't eat meat even when it's blended or hidden, how can I get her interested in it? –Hannah Buss
Claire:  Perhaps the taste and texture doesn't suit her at the moment, have you tried introducing fish? It's less chewy and milder in flavour. Once she's used to that maybe she might move onto meat? Also what veg do you mix it with? With my 2, I used sweet potato a lot because when it's pureed it's really smooth and it's also got quite a sweet taste which they liked. At first I only added in a tiny bit of whizzed up chicken and gradually increased it.
3) I've got three boys. The oldest and youngest eat everything we give them but the middle child is fussy. Any tips on how to get the middle child eating like the other two? – Adam Colmer
Chef Jody: Give them a night each where they plan, cook with you and plate up dinner. On the night when the middle child chooses, cooks and plates…be extra complimentary and reward him. He will take pride in his achievement and eat like a champion. Let us know if it works.
Claire: Maybe make it a bit of a competition, with incentives/rewards for trying new foods. Also try and involve him in the cooking, maybe if he's helped to make the food he might be more inclined to eat it?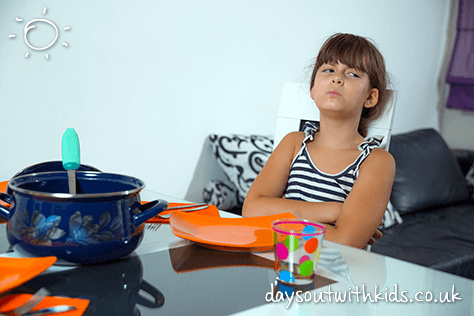 4)  I'm a nanny to two children who don't like vegetables, any tips to help them try and get familiar with the tastes of new things? – Jennifer Gurney
Chef Jody: Try making it into a game. When I was growing up, my mum encouraged me to learn about the vegetables that we were eating. First by showing them to us in the allotment or growing them at home with us. Then by playing blind tasting games. Alternatively, get sneaky and hide the vegetables in sauces. Using a cheese grater to grate soft vegetables gets them very small easily. Hope this helps a little.
Claire: Yep making it fun definitely helps. My little girl is ultra fussy, but tonight we made lasagne together and because she 'made it' she ate it!
5)  My 3 year old is the opposite to most other kids I know – he'll happily eat up the veggies on his plate but leave the main part of the meal – in fact the only things he'll eat other than fruit or vegetables, is sausages or fish fingers. I've tried making various dishes with sausages in – e.g. sausage in pasta, sausage casserole, hot dogs, sausage and chicken skewers etc. in an attempt to get him to try something else but he just picks out the sausage and leaves the rest! I now make the veg the main part of his meal and just put a little of whatever I've made on the side of his plate but if I do manage to get him to try it, he will lick it or take 1 bite and say he doesn't like it. I've also tried getting him involved with the cooking e.g. making pizzas but he doesn't have the attention span to see the activity through and again doesn't seem to like the taste if he even tries it at all. I've run out of ideas! – Kelle Marie Jackson
Chef Jody:  Lets get sneaky! Make some of the foods he doesn't like into sausages. Cook the protein that he dislikes and blend in a food processor…Add to a little mash and a hint of ketchup and mix well. Then lay a little on a sheet of cling film before rolling up and tying the ends. You should have a sausage shaped cylinder of food by now. Then place the whole parcel in a steamer for around 15 minutes. See how he reacts when you tell him it's the food he doesn't like?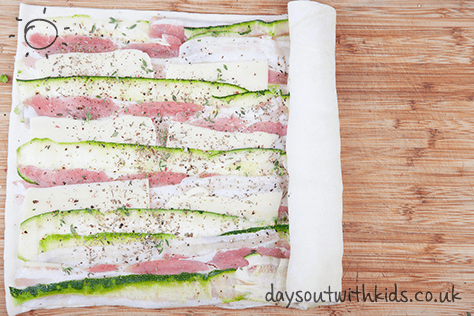 6) I'm blessed with a 3 and 5 year old that will eat every vegetable, salad and fruit out there unfortunately our oven broke and I only have a grill and hob that's working, finances are a struggle so won't be able to buy one anytime soon. Could you suggest meals I can cook apart from spaghetti bolognaise, stews and soups as I have always used the oven for meats, casseroles, roasts, shepherds pie, pies etc. I'm running out of ideas and the budget is tight. – Mel Issa
Chef Jody: Puff Pastry cooks up under the grill, just use a low heat. You should be able to make some pie tops, tartlets and pastries. Try a pot roast too, prepare a joint of meat the same way you would normally, but place in a large pot and cover with stock. Once cooked through and eaten the remaining stock makes a fantastic soup for a bonus meal! You can find great pot roast recipes on line.
7) I need easy ideas without dairy, soya, tomatoes and spices? – Catherine Brundrett
Chef Jody: Coconut milk is a fantastic alternative that is dairy free and soya free. Infuse with a little tarragon and garlic and serve over baked chicken breasts. The combination of flavours is incredible!
8) I need fun nutritious ideas for three children on a budget and short time frame please. I love new ideas just been doing loads of smoothies recently and mine love mash, but very plain, I want funky food! –Diane Owen-O'malley
Chef Jody: Great to hear that your children are so keen on mash, it was my favourite too when I was a child. We make ours with olive oil, keeps it dairy free and delicious. Why not try a Cowboy Hotpot? Make some mash as you normally would, place a large dollop on a baking tray and hollow out the middle leaving a little base to form a bowl. Drizzle with olive oil and pop in a 200c oven for 15 minutes. Then make a stew of Baked beans, spinach and sausages to fill your cowboy bowl. This works great with chorizo sausages too.
Diane Owen-O'malley: Thanks! Can do Quorn sausage for veggie son, thanks I like that idea, any tips for healthy sauces quick and tasty?
Chef Jody: The quickest cheese sauce ever; grate some cheese into a bowl, add a teaspoonful of corn flour and mix. Bring some milk to the boil and slowly add in the cheese. Add some wholegrain mustard and allow to cook for a minute or two, delicious!
Diane Owen-O'malley:  Cheesy pasta tomorrow then, could I blend veggies in?
Chef Jody: Try grating a courgette in to the sauce. Delicious with cheese.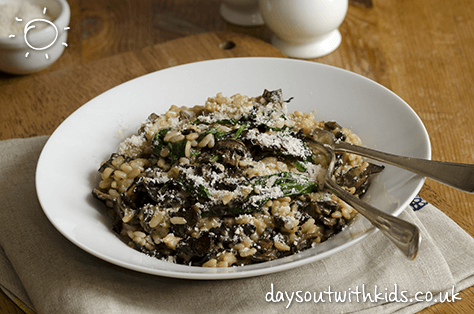 9) I need quick, easy, nutritious meals for a family of 4 that my 5 year old and 10 month old can enjoy and that I can throw together when I get home. I need ideas, can u help? – Steve N Dianne Hargreaves
Chef Jody: Risotto! Always have a bag of arborio rice in your store cupboard and you wont go far wrong. There is no limit to what you can put into a risotto, chicken and mushroom, pea and bacon beetroot and feta … as long as you have some stock cubes, arborio rice and some hard cheese in the kitchen, you are never far from a delicious meal. The texture suits your 10 month old too.
10) Any suggestions for egg, dairy, meat & gluten free? –Lyndsay Irvine
Chef Jody:  Egg, dairy, meat and gluten free cooking is difficult. By removing these items you are removing a large proportion of nutrients and vitamins from the diet. So when you're planning this sort of food you need alternatives. Beans, pulses and lentils are a great alternative to meat and add protein. There are some fantastic dairy alternative products on the market that can be directly substituted for milk, cream and butter (rice milk, soya milk etc.). The same applies to gluten, but my favourite gluten free substitute is Polenta. Lightly fried in olive oil with some fresh garlic and rosemary. So quick to prepare and takes flavours brilliantly.
11) I have some pork chops that need using up. Can you recommend a quick, healthy and child friendly meal I could make with them? –Ruth Fleurie
Chef Jody: Pork chops are a great platform for so many flavours. They are meaty and robust which means they will always be complimented well. Try marinating in a sauce of Ketchup, a little brown sugar, paprika and soy sauce and baking in the oven. Serve with some Parsnip chips and a little salad. Hope this helps.
12) Crackling. Never seem to get it right, top tips please.  I also have 2 boys who hate bread which makes for difficult lunch boxes. Any ideas? –Clare Colmer
Chef Jody: Cook the pork as normal. Once cooked, remove the crackling and allow the joint to rest. Sprinkle the crackling with some salt and place back in the oven, skin up, for 10 minutes at 230c. Leave as much fat on the crackling as possible. Try pasta salads, cous cous salads, noodle salads or potato salads for a source of carbohydrates.
13) We are always happy cooking for our three year old, but I'm obviously used to using seasoning when cooking for adults. We've not been using it when cooking with the kids but at what age can we start to introduce a bit of seasoning to the menu? I assume pepper would be way better than salt anyway? Any other seasonings you would recommend? –Alex Brandon-Smith
Chef Jody: To be honest, and this isn't very cheffy of me…but salt as seasoning is pretty bad for you. So avoid it if you can. Low salt products are great these days…and using herbs and spices works a treat too. We use paprika as a salt substitute, but don't over do it.
14) My daughter loves her food and eats very healthily but I think my portions are too big and I'm getting concerned about her weight. Is there a guide for portions for 9 year olds? – Abi Betteridge 
Chef Jody: As long as the food is balanced then don't worry too much. Balanced diet and plenty of exercise is what is important. We all have different metabolisms. For a bit more info look here: https://www.infantandtoddlerforum.org/…/doc…/get_file..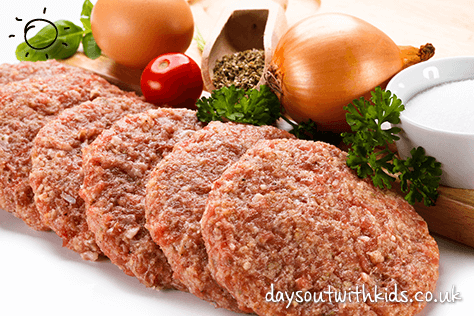 15) How much red meat should you feed kids? – Tom Southall
Chef Jody: The nutrients in red meats help to prevent anaemia. The recommended amount varies for different age ranges, so it is worth doing a bit of research. From my point of view, we allow our 10-month-old red meat no more than 2 to 3 times a week.
16) My daughter won't eat eggs. She will eat things with eggs in them but not scrambled etc, any tips? – Abi Betteridge
Chef Jody: Change it up a little. Try adding a little natural food colouring to the eggs before cooking. A little Beetroot juice will make the eggs go pink…and who could resist pink eggs?
17)  Our little boy aged 2 has been a really good eater until recently and now has become really fussy on textures – any recommendations? – Matt Skerrett
Chef Jody: Find out the textures that he likes. You should stick at it and encourage him to eat the ones he is not so keen on…but perhaps try having two textures on the plate at one time. If he tries the texture he is not keen on, reward him with a little of the one he likes. Also, all kids love jelly…so try using some agar agar powder to make soups into jellys…sounds awful, but is a brilliant alternative to puree. Agar Agar sets at 42 degrees, so you can do warm jellies!
18) We have had a couple of BBQs this weekend in the last of the summer weather. Although we don't have kids of our own (yet!) we have lots of friends and family with small children and would love some ideas for kid friendly BBQ food that's not the usual burgers and sausages. – Clare Thomson
Chef Jody: We had a BBQ recently and the kids loved our Broom Handle Bread rolls filled with Chicken Kebabs. Make a bag of bread dough, you can find bread mix in most supermarkets these days. Break into small handfuls and roll out flat. Wrap them around a broom handle and cook over an open fire or BBQ for 10-12 minutes. Make up some chicken skewers and cook and serve these inside the broom handle breads. Great for Halloween parties too…
19) I'm stuck on what to give my 1 year old for meals. He doesn't like any sort of potatoes or rice. I give him pasta and bread a lot, but he is getting fed up of these. He eats all vegetables and meat, but its not filling him up and he is snacking a lot. Have you got any ideas of something that may fill him. I'm willing to try anything. – Hannah Davies
Chef Jody: I have the same problem with my 10 month old…think it is very common. We are trying things like polenta and cous cous has gone down well. We use an organic low salt or no salt vegetable stock when cooking these to add flavour. If you have some success, let me know…
I hope you enjoyed the Q&A session? There's some really great advice that I will be using! We will be doing more live sessions on our Facebook in the future.