I always find myself browsing online looking at all the amazing designs for kids bedrooms and some are simply magical! From fairytale castles to airports there's so much to be inspired by so here's my selection of beds and bedrooms that I just can't get enough of.
For the little surfer, get them one of these very cool campervan beds.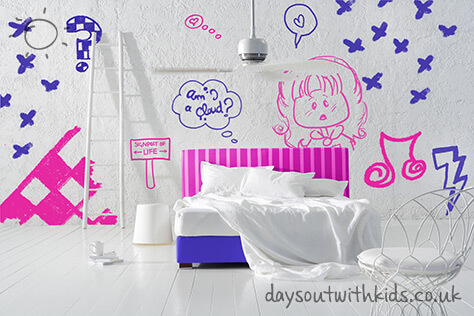 I like the idea or using giant murals or stickers on the walls to add character and colour.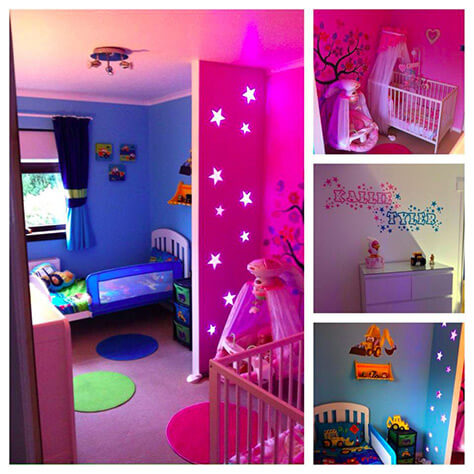 Kirsty Higgs sent us in this photo of a shared girl and boys room, such a cleaver use of colour.
This has to be the ultimate princess bed and bedroom.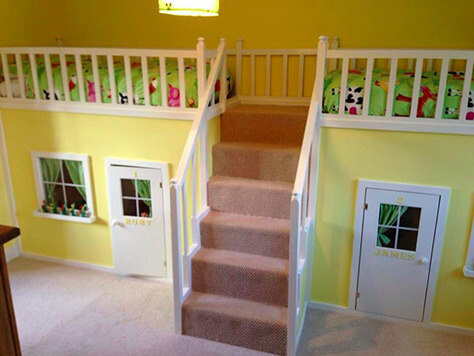 Lisa Richardson sent in this photo of this amazing playhouse and cabin bed combo.
This unique bedroom has been transformed into a enchanted forest.
This is a great way of adding an extra bed into a small room, the cloud bed floats high enough to be a top bunk.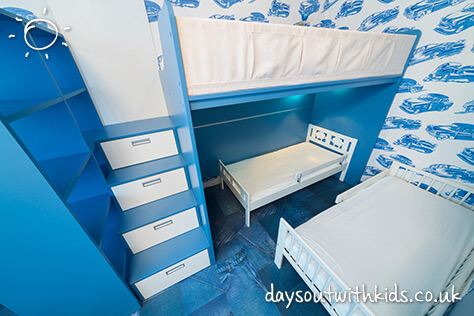 I really like the smart use of space in this boys bedroom, especially the storage under the steps to the top bunk.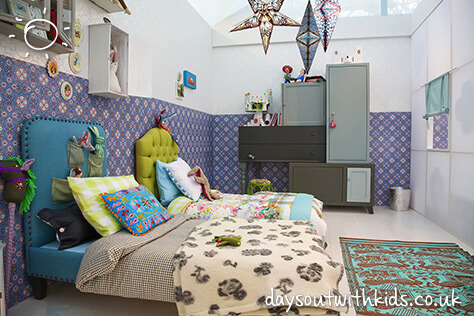 You would have to be very lucky to have a ceiling this high or a room this big, but I really like the unusual mix of patterns and materials.
Walking into this room would be like walking into a fairytale, a great place for the kids imagination to run wild.
This bed is very pink and so very cute. I'm sure lots of fun will be had with that slide.
This vibrant red double decker bus would add colour and fun to any room!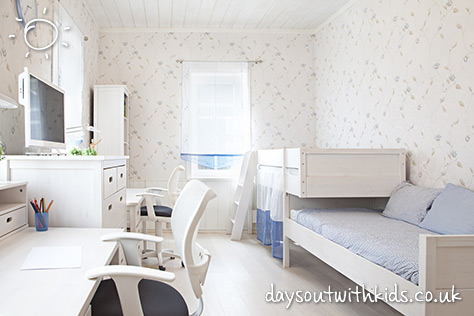 The muted tones of this room are calming and I like how the bottom bunk can double up as a sofa. This would be great if you had two kids sharing a room.
This is surely the ultimate bedroom for a budding pilot? The control tower with the slide would provide hours of fun.
This bed-meets-playhouse is a great fun way of decorating a girls bedroom.
This bed is fit for any princess, prince or knight.
Have you got any photos of any DIY that you have done or of any amazing kids beds that you have? Post them to our Facebook wall.