The best things in life are free,
And being kind is always lovely to see,
Give the gift of time on Father's Day,
Spend it as a family in a special way.
What are you doing for your dad to make sure that he has a special time on Father's Day? We all know how incredible he is, but how can you make sure that he knows just how much you care? You could always go out and buy him a gigantic bar of Toblerone, but after all the best things in life are free, right?
Here is a selection of things you can do, which do not cost a penny but will require your time to complete. We've listed outdoor and indoor activities, so no matter the weather you can make sure your dad has an awesome day.
Help with the washing up – This is one that all parents will benefit from! Wash up the dishes after a meal; make his day a little easier.
Draw him a picture book – If you want to make something, why not create a little picture book? Draw some of your favourite places and memories that you've had with your dad.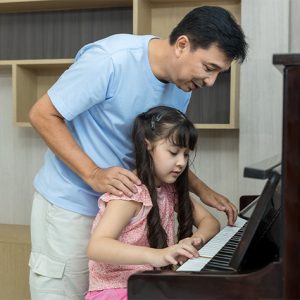 Perform a concert – Your dad is your number one fan, right? So it's only right that you give him a concert of a lifetime. Write and practice some lyrics and when you're ready, it's lights… camera… action.
Leave him alone for an hour – This one is easy to do… all you need to do is leave him alone for an hour. Any questions, ideas, or random thoughts… he's not the one to go to!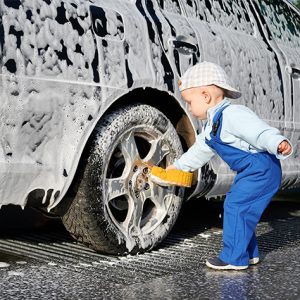 Help him wash the car – Grab the sponges and liquid and clean his car. This can very easily turn into a water fight! If you wanted to go above and beyond, grab the hoover and clean the inside too.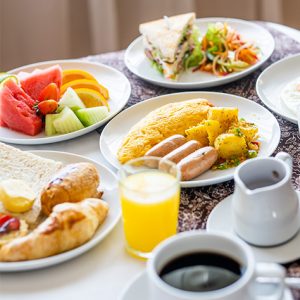 Make him breakfast – First thing in the morning, dads need fuel to keep them going all day. Head to the cupboard and rustle him up some breakfast to have in bed. If you're not allowed to use the toaster, then cereal would be just as good.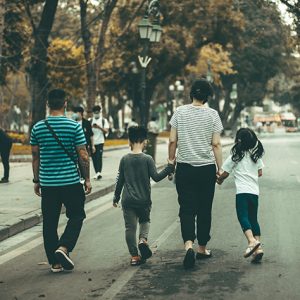 Go on a walk together – Put on your shoes and head out for an adventure to your local park, beach or natural environment. Better yet- let your dad choose where you all go.
Make him a card – All dads love handmade items. Get out some paper, pens and your best colouring in skills to make an awesome Father's day card. If you go here you'll find some free cards to use. You can print them out or use them as inspiration.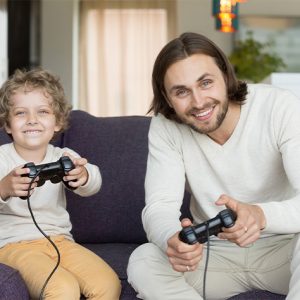 Play his favourite game – If your Father has a favourite game that he likes to play on his gaming console, why don't you play it together? It'll be nice to spend time doing what he likes for a change.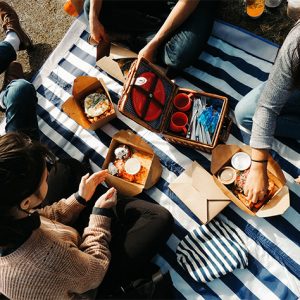 Go for a picnic – Get the sandwiches and scotch eggs ready and head on out for a picnic. Who doesn't enjoy eating al fresco? You can go to your local park or maybe explore a new forest?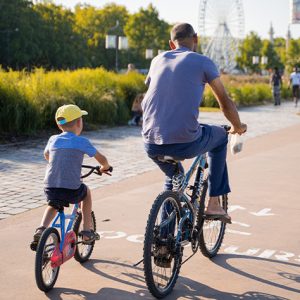 Go for a bike ride together – Cycling brings the family together and it's also incredibly fun. There's nothing like riding in a line, one behind the other, enjoying the great outdoors as a family.
Tackle a DIY project together – Are there any DIY projects that your dad needs help with? Maybe today is the day to help him get them completed?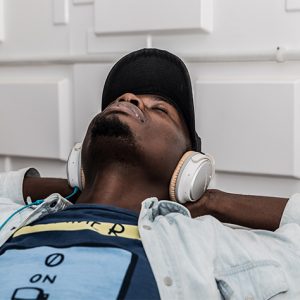 Make him a new playlist – Why not make a new playlist that includes some of your dad's favourite songs? Perhaps, there's a song that reminds you of a place or memory that you shared? Once you've made a playlist give it to him and let him enjoy your chosen selection.
Help by cleaning the house – There's always something that could be put away or cleaned. Maybe get the duster or hoover, and whizz it around! It'll help your dad out loads.
What have you been up to lately? We'd really love to know! Someone else might love it, and really want to go! If you've got ideas, suggestions or reviews, you can shout all about it on whatever channel you choose!
Let's go on a Picniq! Follow us on Facebook, Twitter or tag us on Instagram using #PicniqUK!