The summer holidays may be coming to an end,
With these cool school products, you'll be the envy of your friends,
Check out our list of these 10 best buys,
 Make sure you've covered all the essential school supplies!
1. Toddlepack Backpack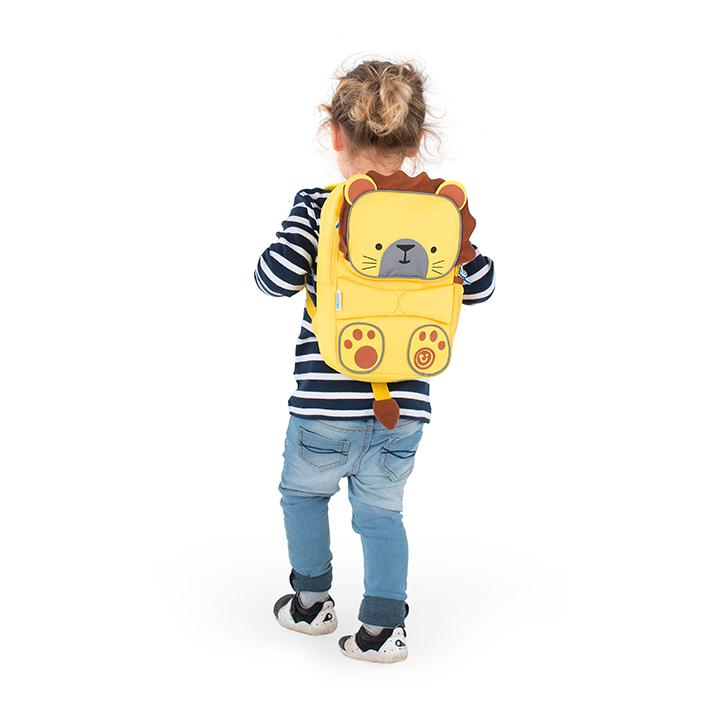 This adorable toddlepack backpack is bright and colourful, and with five designs to choose from, it will certainly give little ones the stand out factor when hung on school pegs. Even better still, Hi-visibility is at the centre of the design,  keeping them safe and active when light levels are low! Buy here!
2. Personalised Lunchbox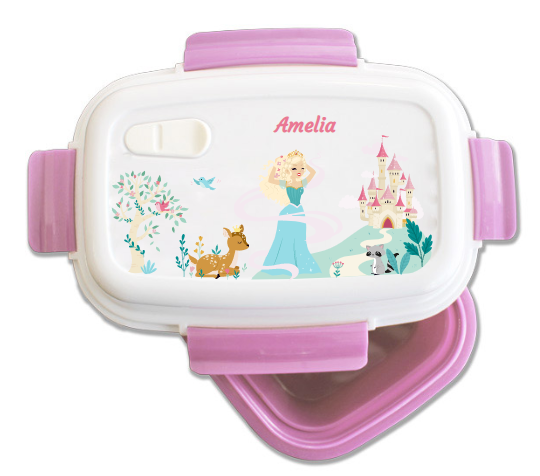 Never have to worry about your little one's mixing up their lunch boxes again, with this awesome personalised lunchbox. In just a few clicks, you and your children can customise a lunch box! Choose from 35 beautiful themes from a unicorn to football, to fairies to superheroes before picking your lunchbox colour and identifying it with your child's name. Buy here!
3. Stick-on / Iron-on Clothing Labels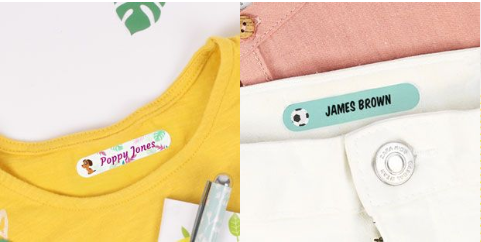 Parents say goodbye to the never-ending nightmares of sewing, and ironing if you choose the stick-on version, with these premium quality name labels. Labelling and marking your kids' clothes and school uniform has never been so quick and easy! Buy here!
4. Bic Stationery Set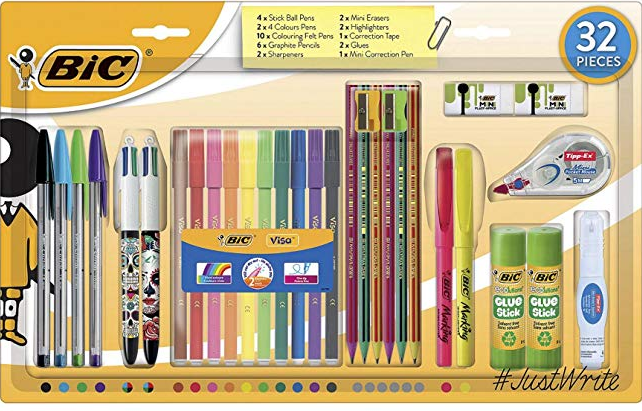 Your child will be the king or queen of stationary with this ultimate Bic stationery set containing a whopping 32 pieces. Complete with pens, sharpeners, rubbers and glue, they will have everything they need for the new school year! Buy here!
5. A5 Notebook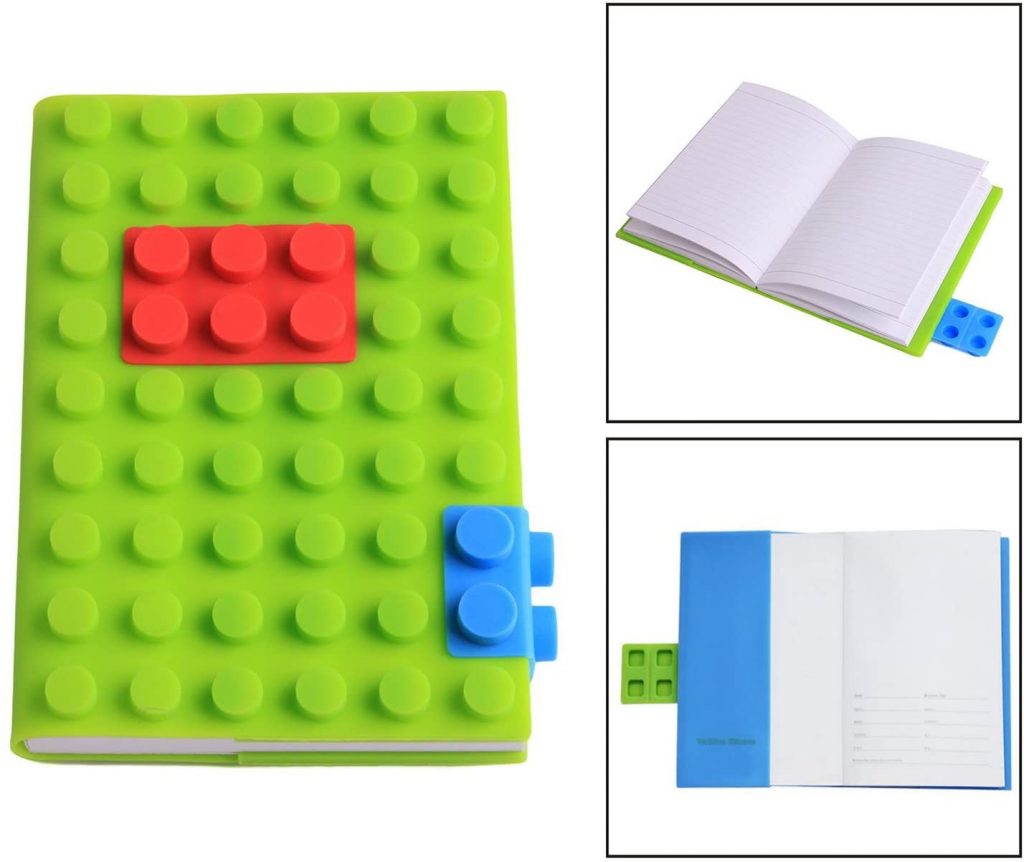 Nothing says the beginning of a school year like a brand-new colourful notebook. This super cool A5 notebook has a silicone clip which is detachable, the option to design your very own logo on the cover using the decorative cubes. Buy now!
6. Banana Rubbers
No pencil case is complete without a rubber, and how cute is this pack of two banana rubbers! Buy now!
7. Personalised Colouring Pencils & Case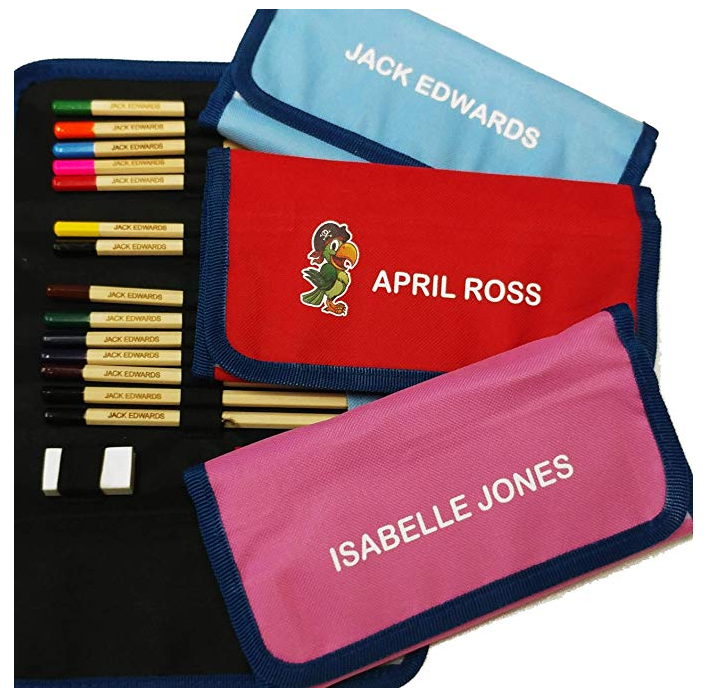 These colouring pencils are sure to keep your little ones busy colouring away at school. Plus, with this set have both the pencils and case customised with your little one's name for no extra cost! Buy now!
8. Animal Pattern Scissors
This 2 pack of safety scissors with Giraffe and Zebra designs are perfect for school arts and craft activities! Plus, with a rounded edge, you can be assured that no little fingers will be hurt. Buy now!
9. Oxford Helix Maths Set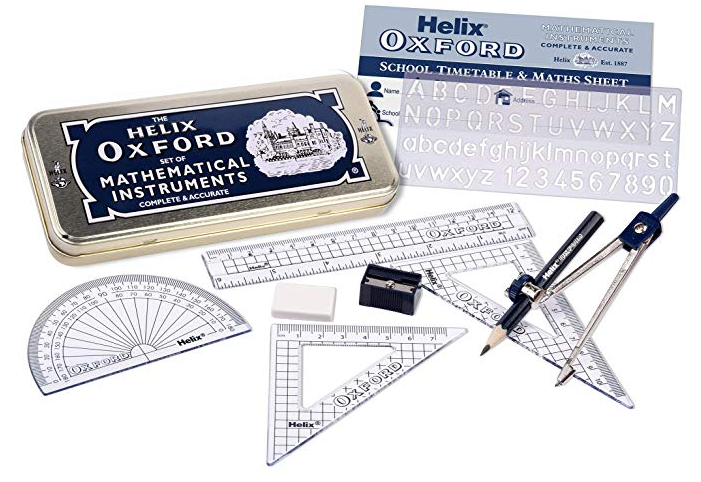 This handy 9 piece set is perfect for maths lessons! It includes a self-centring compass, pencil, ruler, protractor, set squares, stencil, eraser, sharpener and timetable/fact sheet. Buy here!
10. Personalised Water Bottle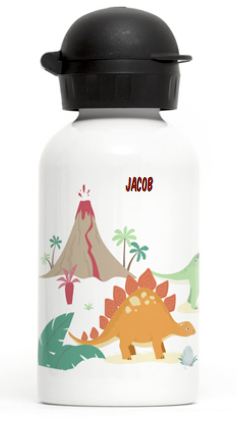 Customise your bottle with a theme, there is 35 to choose from, and identity it with your child's name to create the perfect bottle for them. The anti-leak caps prevent any spill in your child's bag, making it the perfect mess-free bottle for school trips and sporting activities! Buy here!
What have you been up to? We'd really love to know! Someone else might love it, and really want to go! If you've got ideas, suggestions or reviews, you can shout all about it on whatever channel you choose!
Let's go on a Picniq! Follow us on Facebook, Twitter or tag us on Instagram using #PicniqUK!