How will you decorate your home this Halloween?
Will spiders and Ghosts be the theme?
Spook up your home both indoors and out,
by taking these awesome amazon products to the checkout!
Give your house the haunted treatment with these spooky Halloween decorations!
Trick or Treat Porch Sign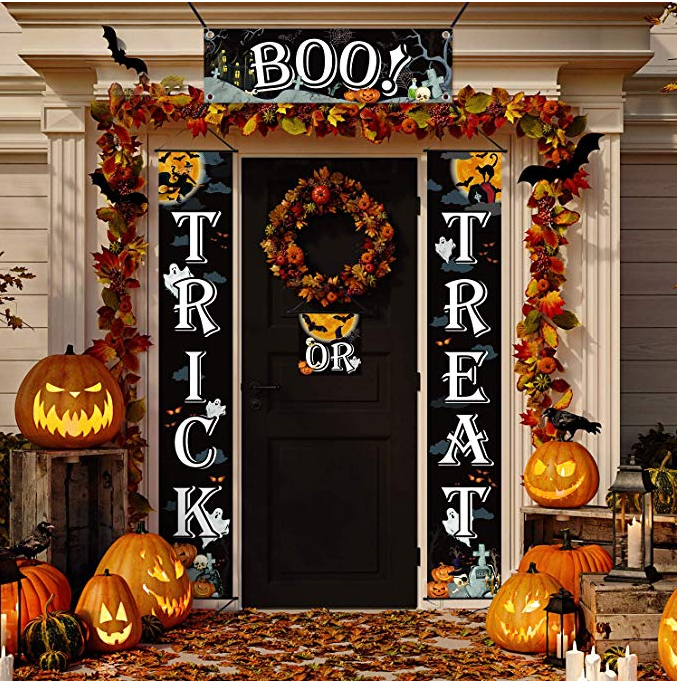 This "TRICK OR TREAT" porch sign set includes 4 banners including 1 x "BOO!" banner; 1 x "TRICK" banner; 1 x "OR" banner and 1 x "TREAT" banner. These banners are super easy to hang up with poles and ropes on "TRICK OR TREAT" and four ropes on the "BOO! banner to stop them from being easily blown or twisted in the wind. Made from durable materials, these signs can be reused year after year! Buy here!
Skeleton Head and Hands Set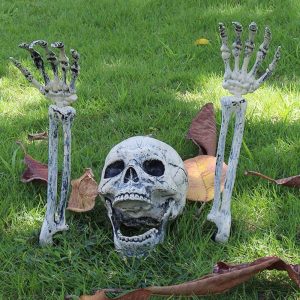 Spook your trick or treaters this year with this skeleton head and hands set for your lawn! The set includes 1 skull head and arms joint pendulum, bound to make your garden look terrifying! This Halloween decoration is sure to set the perfect horror scene at your home. Buy here!
Spider Web with 32 Faux Spiders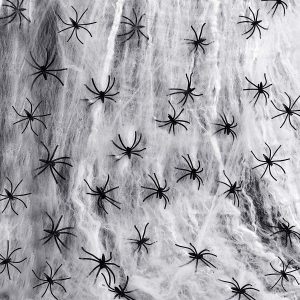 Create a spooky and creepy atmosphere either outdoor or in with this white stretchable spider web and 200 fake spiders. The web is easy to stretch and perfect for attaching on objects such as tables, chairs, windows, walls and doors! Buy yours here for just £2.99!
150 PCS Halloween Window Stickers
A haunted house, pumpkins, bats, ghosts, trees, spider webs are just a few of the stickers you get in this whopping 150 pcs in 9 sheets for just £4.99! Perfect for home windows, glass storm doors, mirrors or any smooth surface. Made of premium eco-friendly PVC materials, these stickers are super easy to stick on-and-off, meaning no glue, no residue, no damage and better still… reusable! Simply, save the backing they came on, store them flat and reuse them each year. Buy here!
3M Bat Attack Ceiling Decoration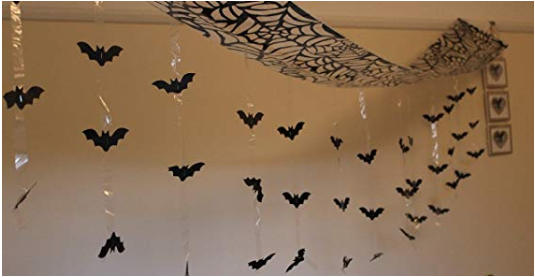 Add some frighteningly spooky decorations to your home this Halloween with this gruesome bat attack ceiling decoration. The 3M decoration features 14 strings of hanging bats – 42 in total! Buy here for just £2.89!
Spiderweb Mantel Scarf
Amazon, £3.49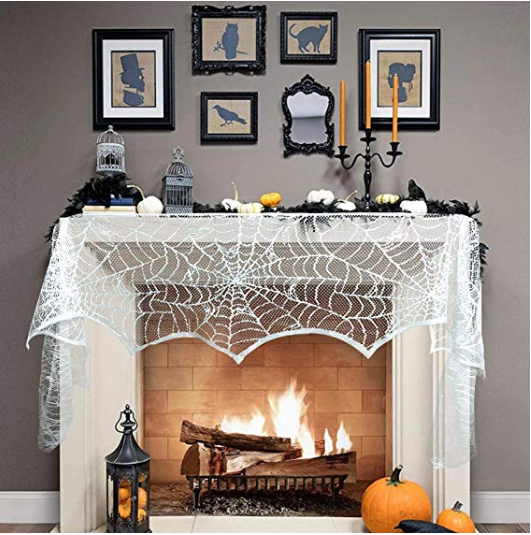 Make your living room come alive with fright night cheer when you drape this decorative scarf over the fireplace! Buy here for just £3.49!
Halloween Decoration Hang Swirls 34 Pcs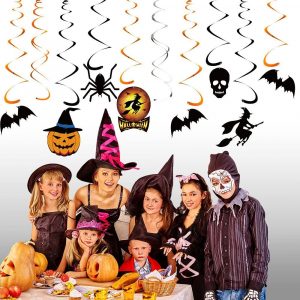 This great value Halloween decor set comes with 34 pcs of cardboard and foil swirl decorations. You will get a moon, bats, pumpkin monster, witches, spiders and skulls! These decorations are super easy to hang up, with all swirls having been assembled already and featuring a hook on the top. Buy here!
Large Black Spider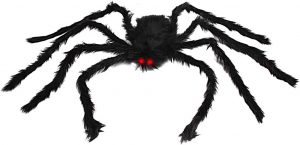 Give a friend or family member a scare this Halloween with this 50 inch black spider! This spider can be used indoors or outdoors and you can bend the spiders legs however you want them, making it easy to pose in different poses. Buy here for just £8.99!
Hanging Ghost Skeleton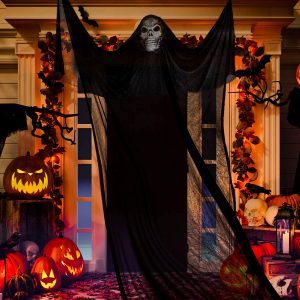 This hanging ghost skeleton wil be a highlight of your Halloween party! Pop it in your porch or by your front door and visitors are sure to be spooked! Buy here!
Flying Ghost Hats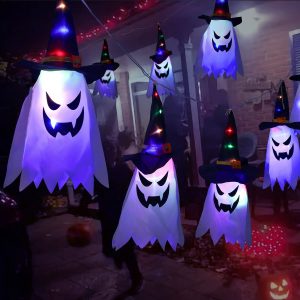 These light up hanging ghost hats will make your Halloween party the best on the street! With the double effect of ghost and witch hats, your house will look doubly as spooky! This decoration can also be hung on trees, gates, windows, eaves, gardens, bedrooms, living rooms, stair banisters and other indoor or outdoor decorations! What's great is that it can also be used year after year being a reusable light decoration! Buy here for just £10.47!
What have you been up to lately? We'd really love to know Someone else might love it, and really want to go! If you've got ideas, suggestions or reviews, you can shout all about it on whatever channel you choose!
Let's go on a Picniq! Follow us on Facebook, Twitter or tag us on Instagram using #PicniqUK!