Give this extremely delicious home-made 'ice cream' a go which has just one ingredient…bananas! This quick and easy healthy dessert will be a hit with the little ones as well as the grown ups! 🙂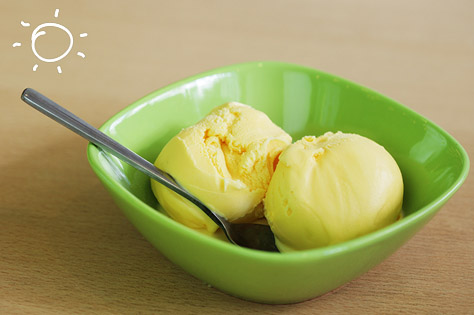 All you need:
4 very ripe bananas
Method:

Cut the bananas into pieces and place them in the freezer in a bag or container for 1 hour.
Take the pieces of frozen banana out of the freezer and place them into a blender or food processor in small amounts, blending until the mixture turns creamy and smooth.
Serve immediately and enjoy your healthy 'ice cream'.
TIP: If you would like more flavour try adding peanut butter, Nutella, chocolate sauce or honey when blending the mixture.
Yum!