Looking for the ultimate blondie recipe? 
These big, buttery white chocolate blondies are a necessity! 
Plus, they make the perfect naughty sweet treat,
That, along with a cuppa, and your Friday cosy night in is complete! 
What you will need: (serves 16)
170 grams unsalted butter, melted
225 grams brown sugar
2 tsp vanilla extract
1 large egg
245 grams plain flour
150 grams white chocolate, chunks
50 grams frozen raspberries
How to make:
Begin, with preheating your oven to 18oC/350F/Gas mark 4. Then, grease and line an 8-inch square baking tin with baking or parchment paper. Make sure two sides overhang.
 Next, in a large mixing bowl, add the melted butter and sugar and whisk together. Add the vanilla extract and stir.
Now, add the egg and mix until well combined. Stir in flour and white chocolate chunks (don't be tempted to eat an of the choc!!😉). Fold in the frozen raspberries. Once, you have added all the ingredients, pour the mixture into your prepared pan, smooth the top, and place it in the oven for 30 minutes. Or until golden on the edges and a skewer inserted in the middle comes out clean.
Finally, leave the pan to cool completely before cutting into squares to serve! You should get about 16 blondies! Enjoy!!😋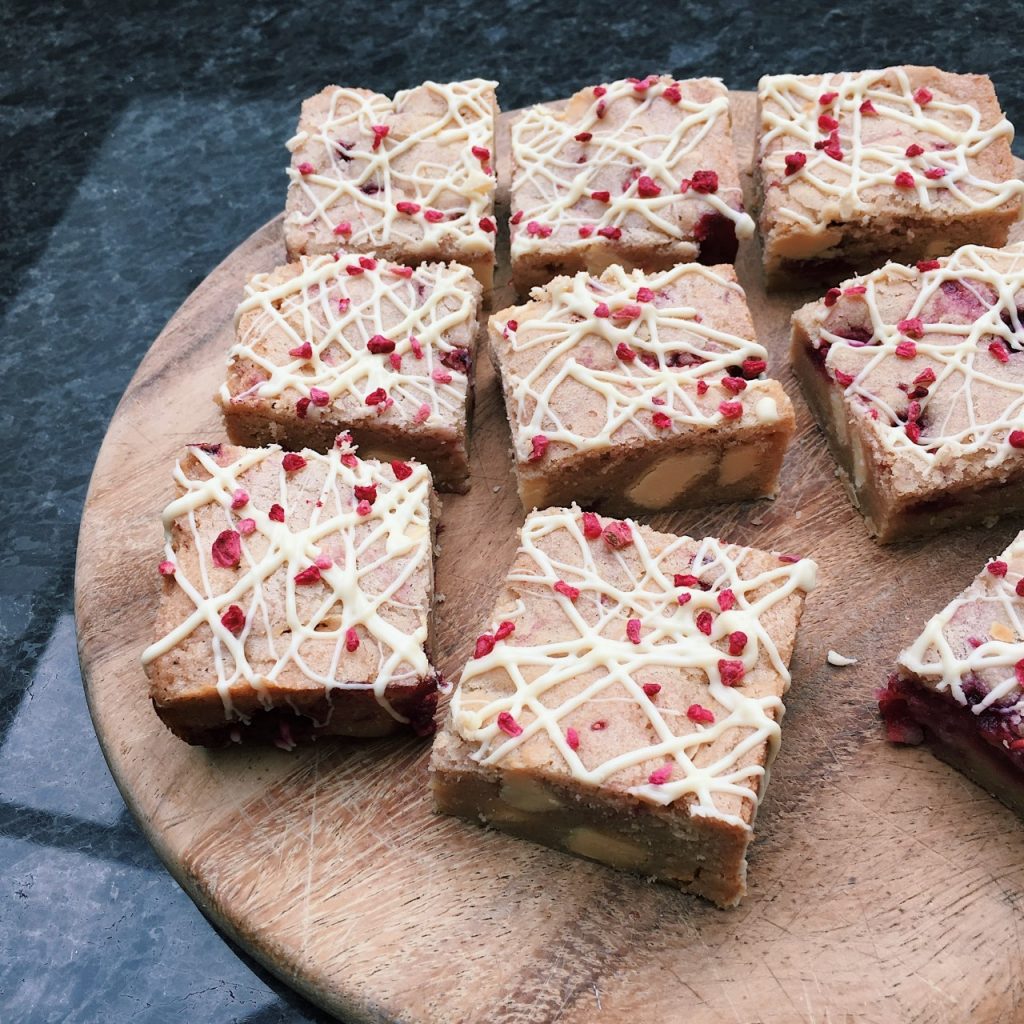 Have you baked something yummy recently? We'd really love to know Someone else might love it, and really want to go! If you've got ideas, suggestions or reviews, you can shout all about it on whatever channel you choose!
Let's go on a Picniq! Follow us on Facebook, Twitter or tag us on Instagram using #PicniqUK!