Well, here we are, it's 2015!! I hope you all have lots of wonderful things to look forward to this year! Just incase you need a few more things to get excited about here's our list of some great 'stuff' happening this year!
A New Royal Baby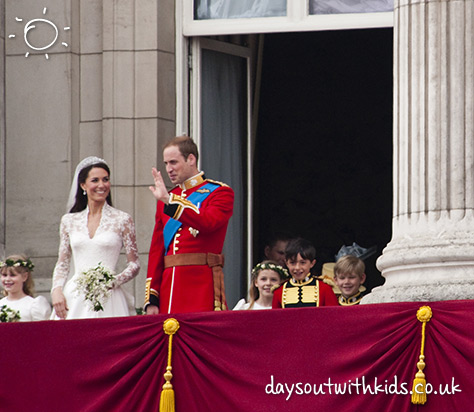 The due date for the Duke and Duchess of Cambridge's baby is due end of April, around the time of the royal couple's second wedding anniversary. Be prepared for lots of excitement and press coverage. Perfect for a special weekend away for the family.
Enchanted Village at Alton Towers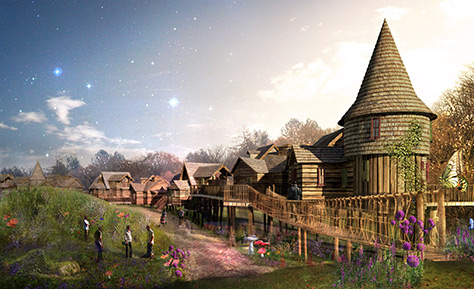 There will be new magical accommodation available at Alton Towers in 2015. They are building 'The Enchanted Village' with 120 fairytale lodges and 5 luxury treehouses alongside children's play areas.
Partial Solar Eclipse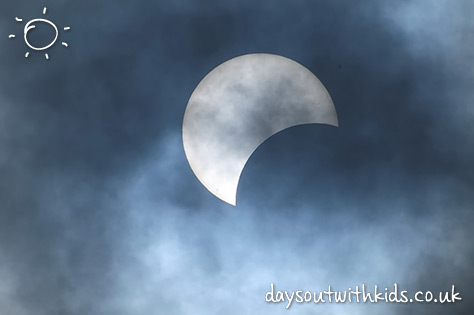 On March 20th there will be a total solar eclipse over the North Atlantic, in the UK we will experience a partial solar eclipse. A solar eclipse happens when the moon passes between the sun and earth and blocks the light of the sun.
Remember never view the sun with the naked eye or with an optical device such as binoculars or a telescope. Click here to find out how to safely watch an eclipse
Rugby World Cup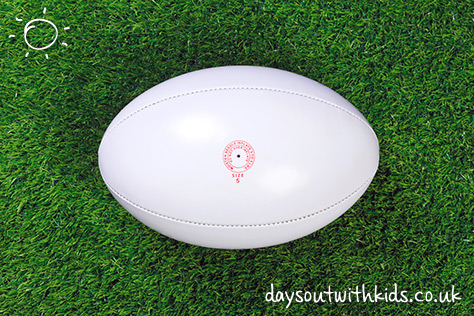 On the 18th September 2015 the Rugby World Cup is coming to England! Over six weeks twenty nations will battle it out to be crowned world champions. There are still some tickets left for matches, but the England tickets sold out in October.
Thomas Land Expansion – Drayton Manor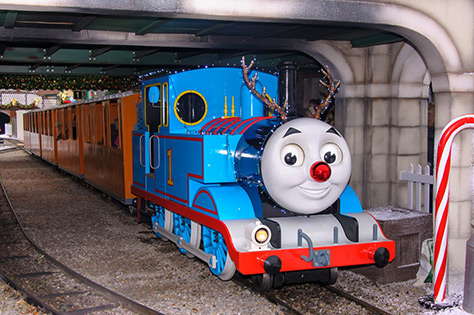 We are very excited to hear that Thomas Land is going to be expanded! If you have already been you will know that little ones (and adults) love this part of Drayton Manor. Reports are suggesting that it will nearly be double the size.
50 Shades of Grey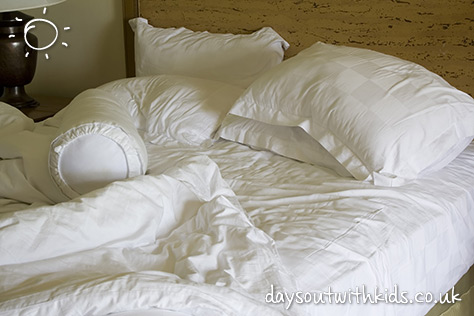 If you have read and enjoyed the books then you will be counting down the day's until the widely anticipated movie adaptation hits the big screen. You can already book tickets for the Valentine's Day release!
Family Festivals
There's Camp Bestival, Lakefest, Shambala, Lamar Tree Festival, Shambala, Just So Festival and Beacons Festival just to name a few. I have always visited festivals since I was a teenager and think it is brilliant how they have adapted to welcome families with child sized porta loos, nappy changing & baby feeding areas plus lots of children-orientated activities.
EastEnders- Who Killed Lucy Beale?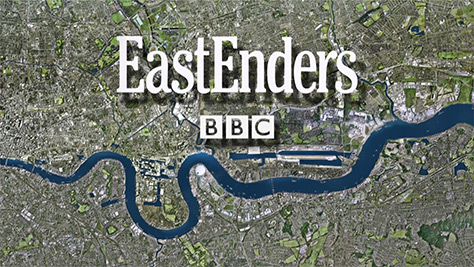 If you're an EastEnders fan you will have your own theories of who killed Lucy and it's rumoured that during a live episode in February the killer will be revealed. The suspects include Jay Brown, Ben Mitchell, Max Branning, Peter Beale, Lola Pearce, Lee Carter and Billy Mitchell.
Special Olympics 2015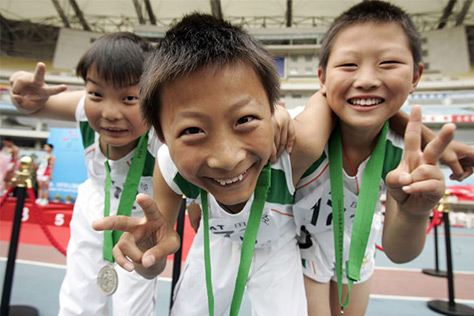 The Special Olympics is for adults and children with intellectual disabilities. The next one will be hosted in Los Angeles and the opening will be on the 25th July. More than 7,000 athletes from 170 nations will completed in 25 Olympic-type sports.
Red Arrow Sky Force- Blackpool Pleasure Beach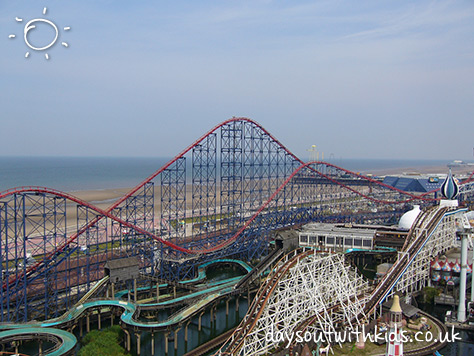 Blackpool Pleasure Beach will be opening a new ride in 2015. It will be the world's first tourist attraction based on the famous aerobatic display team. The ride will be 72ft high, have 12 seats and will take you on a 360 degree ride through the sky.
Taylor Swift Touring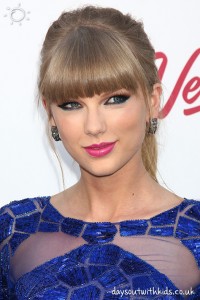 I LOVE Taylor Swift, so I had to include her on this list. If you were lucky enough to get tickets she is going to be playing in Hyde Park and the Phones 4u Arena in Manchester.
Shrek's Far Far Away Adventure

If you are a fan of the animated movies then you will be excited that it was announced by Merlin in 2014 that a new Shrek attraction 'Shrek's Far, Far Away Adventure is to be built in London. There will be a Shrek walk-through adventure and a character courtyard where you can meet Shrek and his swamp friends. Rumoured to be opening summer 2015.
So there's plenty to look forwards too!!!