We all know that toddlers are crazy for Peppa Pig so for their next birthday why give them the ultimate Peppa Pig birthday party! From decorations to the all important birthday cake, we've got it all cover in this nifty little blog.
Invitations and Decorations
Personalised Boys and Girls Invitations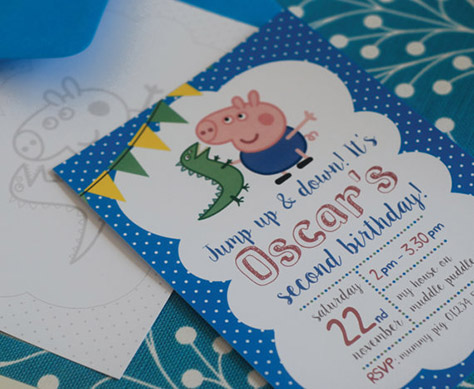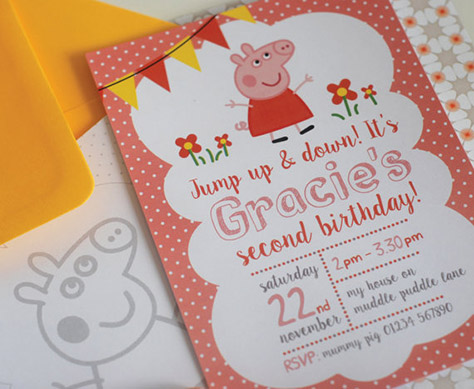 These personalised invitations on Etsy are SO cute! Just fill in your child's name, party venue, date and time details and RSVP details and these beautiful creations will be delivered directly to your door. Buy Here.
Personalised Sparkly Peppa Pig Invitations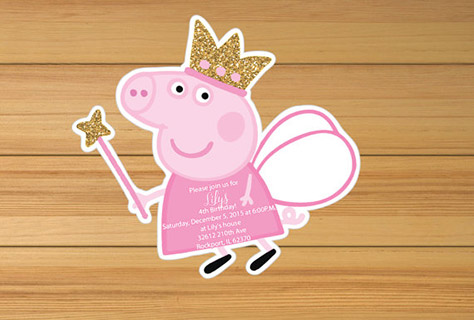 For a bit more glitz and glamour order these amazing invitations for your little princess's birthday. Buy Here.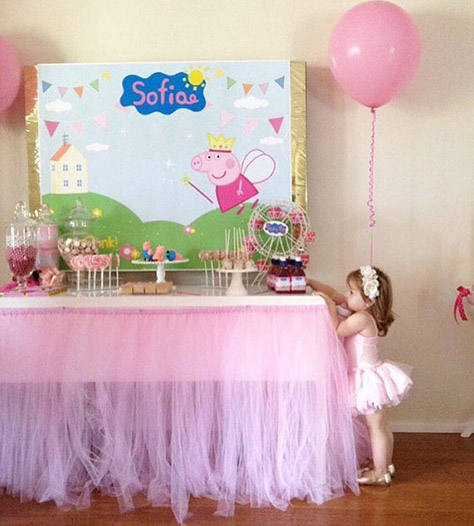 Set the scene by placing this awesome backdrop either on the food table or hang it in a wall and use as a backdrop for photos – such an easy addition to the party that will really pull it all together. Buy Here.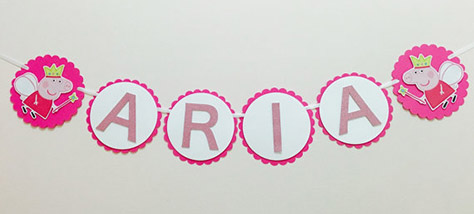 Put any name, word or phrase you like on this cute and custom made Peppa Pig party banner. Buy Here.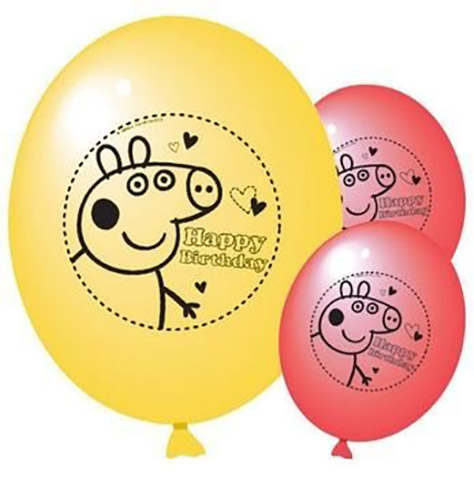 A party essential! With these cute Peppa Pig birthday designs they are the finishing touches to your themed party. Buy Here.
The Cake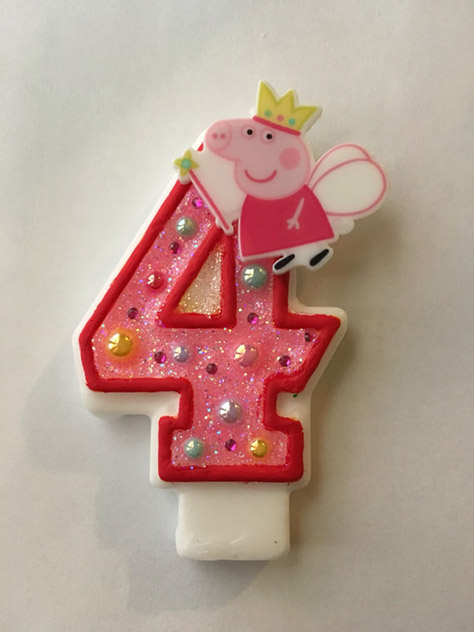 The perfect finishing touch to any cake are these made to order birthday candles with any number and any Peppa Pig character appended to it. Buy Here.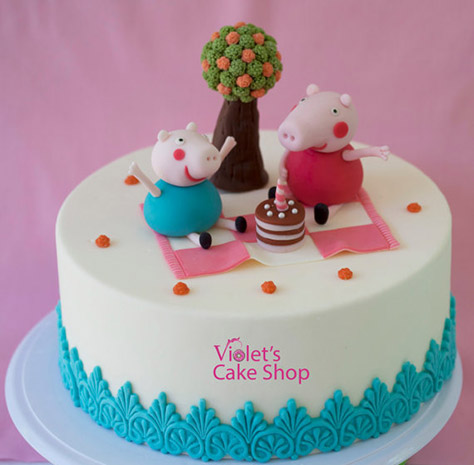 These beautiful hand sculpted cake toppers will complete the Peppa Pig theme and turn any plain cake into a wonderful Peppa Pig landscape. Buy Here.
Food and Drink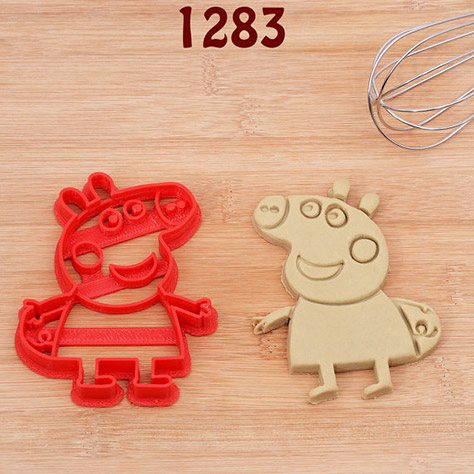 These adorable Peppa Pig cookie cutters allow you to make beautiful cookies with or without any extra decoration! Buy Here.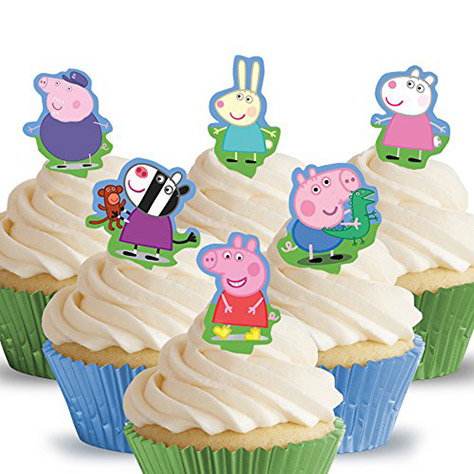 Instantly add some Peppa-Pig-ness to your cupcakes with these edible, wafer paper cake toppers. Buy Here.
Party Bags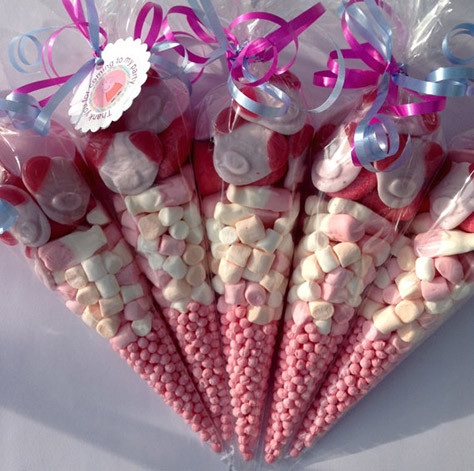 These pre-filled party bags are pretty in pink and ideal for a little girl's Peppa Pig party. Filled with millions, mini marshmallows, strawberry shakes, paintballs, sherbet saucers and candy pig mugs. Buy Here.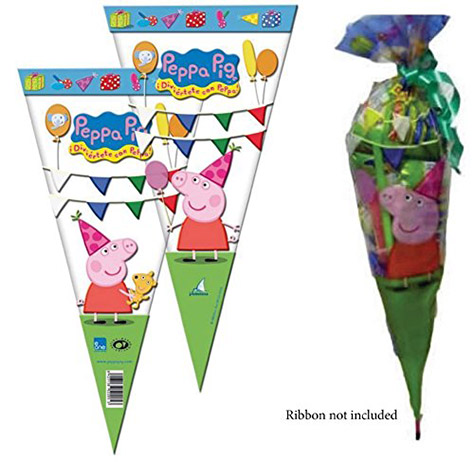 Want to do it yourself? Get these party bags with a cute Peppa Pig design, great for girls or boys, and simply fill with sweets of your choice. Buy Here.
Clothing and Costumes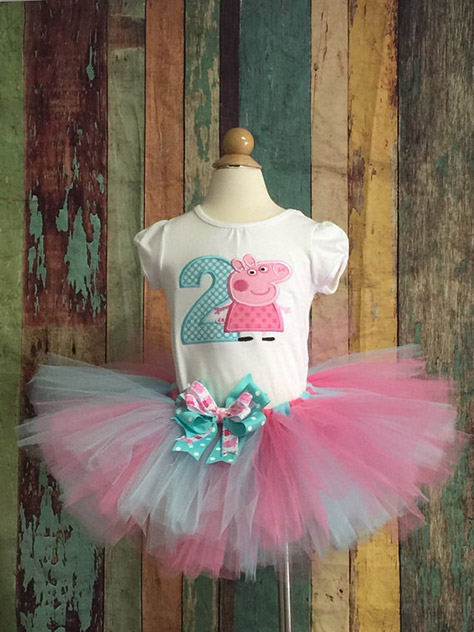 I absolutely LOVE this outfit! It can be personalised with any age number, size and sleeve length – I know that my little girl would go crazy for this! Buy Here.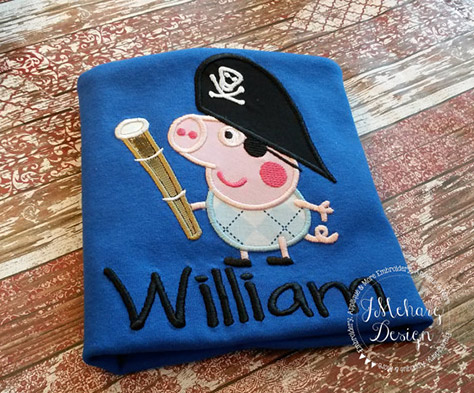 Available in girls and boys designs, these personalised t-shirts can be made with any character and name of your choosing. Buy Here.
Party Games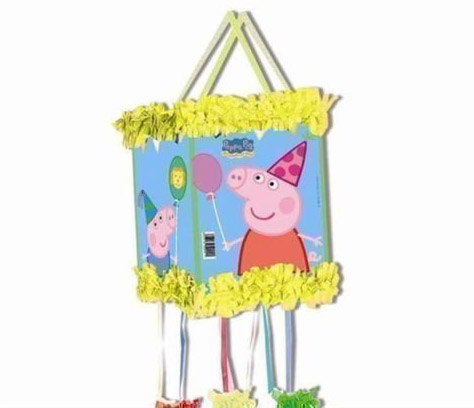 Because no birthday party is complete without a go at the Piñata, get this great value box Piñata with cute Peppa Pig design. Buy Here.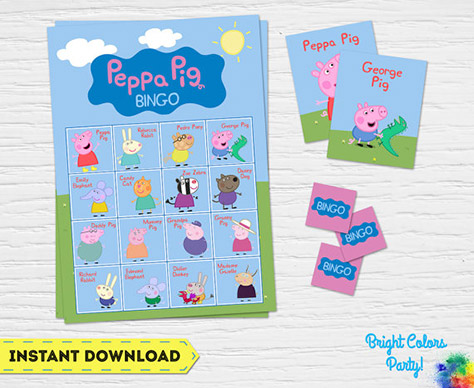 This instant download is a great idea for a cheap and easy game at a Peppa Pig party. Simply print and cut out as many charts as you have guests and also a pack of the character cards. Turn the cards over one by one and the first person to cross off a whole row wins! Buy Here.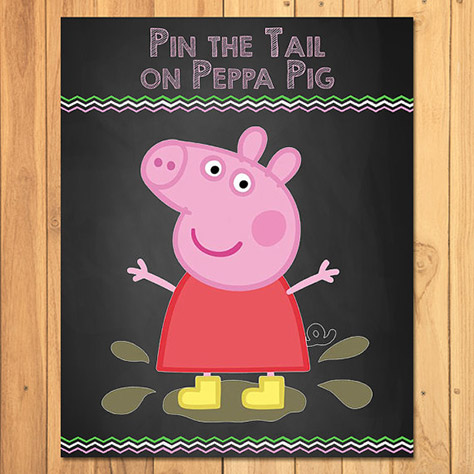 A Peppa Pig spin on the old classic… pin the tail on the donkey! The print out makes recreating this game for your Peppa Pig party super easy, just print and cut out! Buy Here.
I hope that these tips and ideas have helped you to have the most perfect Peppa Pig Party ever! Don't forget to share your creations and party preparations with us on Facebook, Twitter and Instagram 😀