The 25th June is Armed Forces Day and a day where you can show your support and appreciation for all the wonderful men and women who make up the armed forces. We've scoured the country high and low for some events happening, and days out to do just that.  If you have a little soldier interested in tanks and planes then check out the fab museums listed below where they can learn and discover more about the Army, Navy and RAF vehicles and kit past and present!
Great Get Together And Armed Forces Day Celebration; Royal Artillery Barracks, London
25th June 2016
Come along and celebrate a day dedicated to the Armed Forces with plenty to do for all the family. Don't miss the wonderful Veterans Parade, military displays and of course the marching bands. There will be an army assault course for the kids to take part in as well as a fair, play zone and zorbing balls! Find out more.
Royal Air Force Museum; London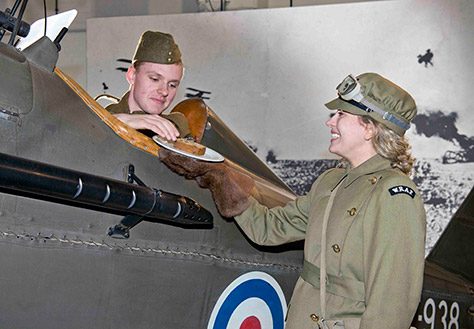 Head to this fascinating museum where you can see over 100 aircraft, listen to Winston Churchill give his 'Battle of Britain' speech, and check out the 'Bomb Bay' television underneath the giant Vulcan Bomber! There's even a 4D Theatre (charges apply) where you can experience one of the exciting flight movies with added 4D effects. Find out more.
South Gloucestershire Armed Forces Day; Bristol
25th June 2016
A great family day out celebrating Armed Forces Day, this event will include a very special parade through the streets of Bristol by military vehicles, cadets, veterans and bands. There will also be stands and stalls plus great music and entertainment. Find out more.
Royal Air Force Museum Cosford; Shropshire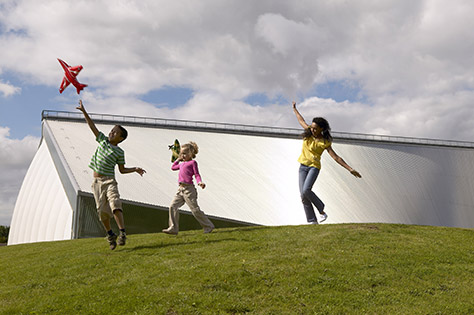 There's also a Royal Air Force Museum in Cosford, which is located right next to an active airfield. With over 70 aircraft housed in three wartime hangers and a National Cold War Exhibition there's plenty to see. You can get up close to the world's oldest Spitfire and a Lincoln Bomber, plus you can see over 60 different types of engines and missiles. Find out more.
National Armed Forces Day – Blackpool Promenade
25th June 2016
Visit Blackpool promenade where there will be fabulous vintage military vehicles on display and an RAF Spitfire flypast to celebrate Armed Forces Day. The Black Cats twin Lynx will also be taking to the skies to mark this great occasion. Find out more.
Royal Armouries Leeds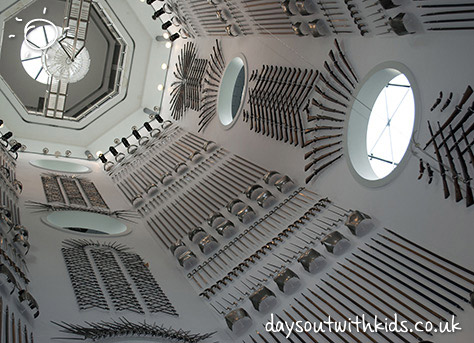 Inside the Royal Armouries you will find over 8,500 objects displayed throughout the five themed galleries. Expect to see ancient weapons from many different cultures and to learn about how they were used. There is an arena, that weather depending, puts on exciting exhibitions including jousting, firing guns and more! Find out more.
Banbury Armed Forces Day Tattoo; Oxfordshire
25th June 2016
Show your appreciation to all our armed forces at this brilliant tattoo which promises a jam packed programme of brilliant displays! The Army Cadets will showcase their wall climbing skills and how to attack an assault course, and the Army reserves will re-enact a thrilling battle scene. The children will love the parachute display and don't miss the Trooping the Colour ceremony in the afternoon. Find out more.
Imperial War Museums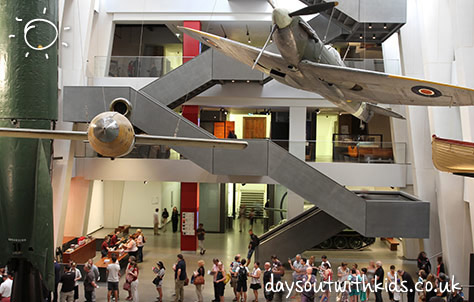 There are three Imperial War Museums in the UK, located in Manchester, Duxford and London:
Imperial War Museum North; Manchester
This museum brings to life stories of how war has shaped lives over the past 100 years. The kids can get hands on with the exhibits with object handling sessions and hear the tales in story telling sessions. They can also explore and find nasty surprises in 'The Trench', camouflage themselves against different backgrounds and break some codes. Find out more.
Imperial War Museum; Duxford, Cambridgeshire
The Imperial War Museum at Duxford is a fun and educational day out for the family. Get a feel for life during the war through the various displays on offer. Air shows take place on selected times of the year and you'll get the chance to see some impressive historic aircraft. There's also large collections of tanks, military vehicles and artillery. Find out more.
Imperial War Museum; London
Bring the family here to learn about all aspects of war from seeing how families lived and coped during the war to tanks and Spitfires. There are sections on trench warfare, the Blitz, rationing and a whole section dedicated to the secrets of war. Find out more.
The Tank Museum; Bovington, Dorset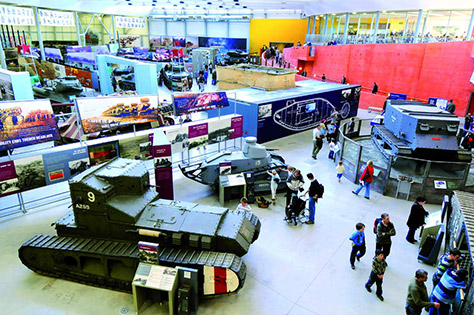 For a fascinating day out for the family head to The Tank Museum.  This modern museum houses the world's best collection of tanks dated from 1915 to the present day. You will learn all about the history of tanks, how they changed warfare, how they were used in battle and advances in tank engineering. Find out more.
Armed Forces Day and Alderley Edge Micro Beer and Music Festival; Cheshire
25th June 2016
On Armed Forces Day, bring all the family along for a fun day of fantastic displays and brilliant entertainment. With great live music and children's entertainment for the little ones, the grown ups will also enjoy the BBQ and beer festival. Find out more.
Edinburgh Castle; Scotland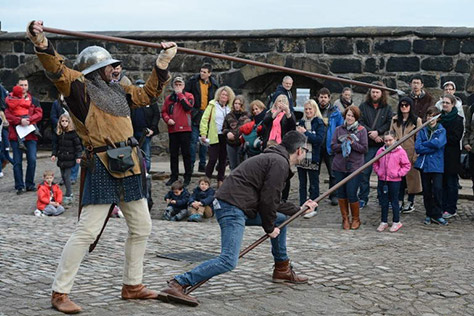 Inside Edinburgh Castle is the National War Museum which explores over 400 years of Scottish war history. You'll see collections of uniforms, equipment, medals, decorations, weapons and personal artefacts. Find out more.
The Black Watch; Perth, Scotland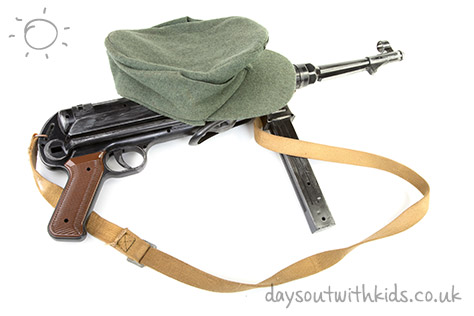 The history of the Black Watch regiment is brought to life inside this superb museum. There are displays showing uniforms, fine paintings, photographs, weapons and military equipment. The artefacts have been collected from throughout the regiment's history right up to the current conflicts. Find out more.
Liverpool War Museum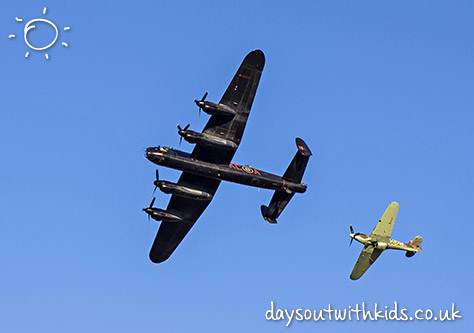 This charming museum is home to an array of fascinating displays including the Map Room, which was the main operations room for the Battle of Atlantic. Maps and diagrams show the route and progress of our shipping lines. There's also a telecommunications room and you'll get a real feel for what life was like during the war. Find out more.
Makin' Tracks; Tenby, Wales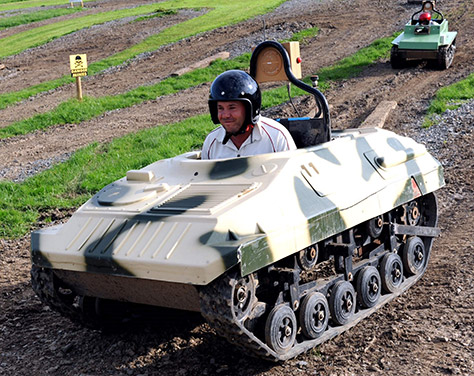 For a bit of fun this place will bring out the big kid in everyone, as the whole family have fun racing scale model tanks around a course. Test your driving skills and reactions as you make your way round, negotiating obstacles and using the lasers to neutralise the targets. Find out more.