Why not  have some foodie fun and create a 'Frightful Feast' this Halloween by making these snacks the centrepiece of your party table!

Halloween Spider Cookies

This is so simple – you can even used ready made cookies and decorate with a rolo, eyes made of icing and chocolate sauce for the legs!
Monster Head Stuffed Peppers

'Carve' your peppers just as you would a pumpkin and stuff with yummy spaghetti. Hey presto you've got yourself a super healthy Halloween dinner!
Jelly 'Slime' drinks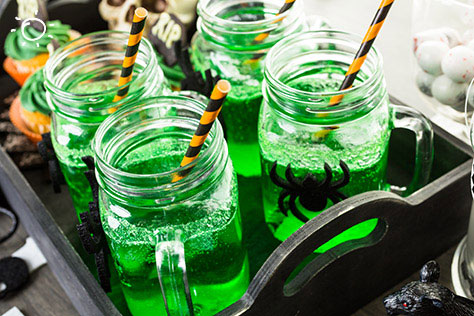 Make some lime jelly and pour into fun glasses – add a straw and 'decorate' with spiders and allow to set in the fridge.
Cheesy Garlic Bread Witch Fingers

Cut pepper in to triangles to make witchy nails and and add to the end of garlic bread fingers! Serve with a blood red dip (salsa or ketchup).
Halloween Pizza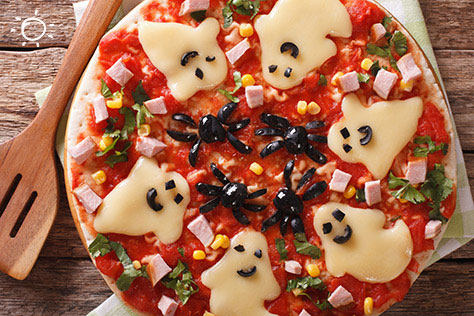 Get creative with pizza toppings to make a very special Halloween themed pizza. Olives cut up make great spiders, what can you come up with?
Pear Ghosts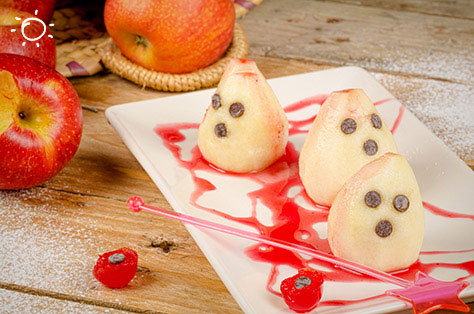 Peel some pears, use chocolate drops or raisins to make the face and drizzle raspberry sauce over the top!
Spooky Smiles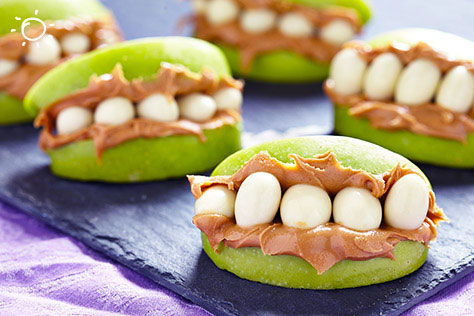 You need: Slices of apple, peanut butter and white chocolate covered raisins! A combination that oddly works!
Chocolate Spider Cakes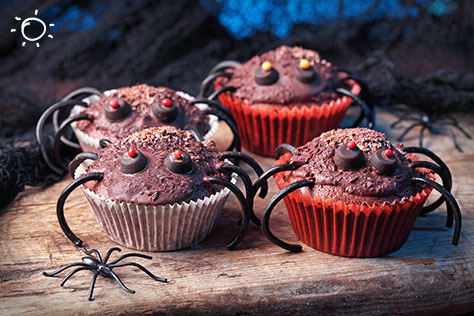 Decorate fairy cakes with a chocolate button face, M&M eyes (or small chocolate drops as pictured) with a dot of icing on top, and liquorice lace legs!
Scary Spaghetti Bolognaise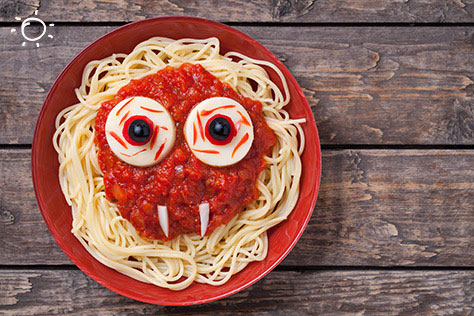 Decorate a simple spag bol with mozzarella and olives to make a face for a spooky twist!
Frankenstein Marshmallows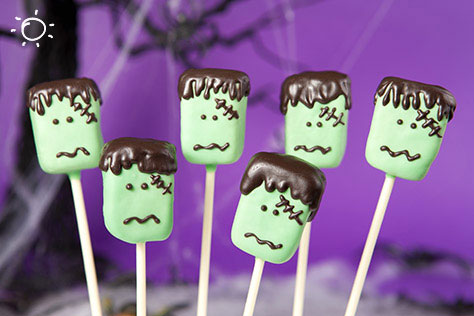 Decorate green marshmallows with chocolate or for a more complex version read our recipe here.
Pumpkin Soup Dish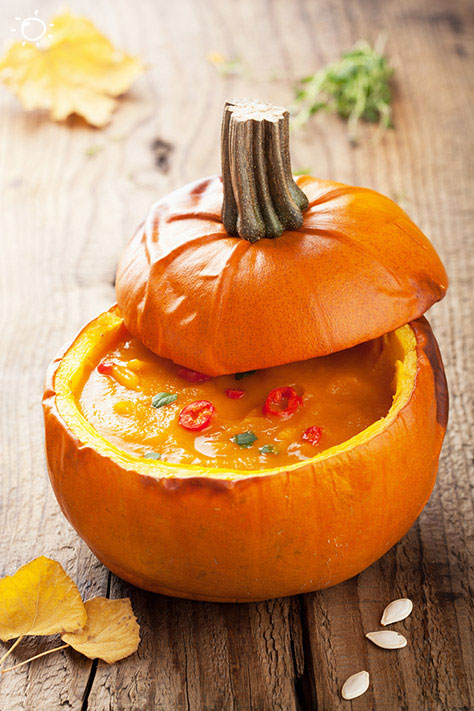 Serve soup in a hollowed out pumpkin for extra wow factor! Check out some yummy recipes here: 'Warming Winter Soups' blog (or if you're short on time cook canned soup and pour it in!)
 We hope you have a very happy Halloween and don't forget to share your culinary masterpieces on our Facebook,Twitter and Instagram pages!