The Oceanarium is located right next to the pier on Bournemouth seafront. It is a small attraction but has an interesting variety of sea creatures to admire.
I find this attraction the perfect place to take young children as the size and layout mean that they can't wander too far. To give the attraction a 'deep sea' feel the lights are kept low and the tanks lit. Each time we have been children are mesmerised by the effect this creates.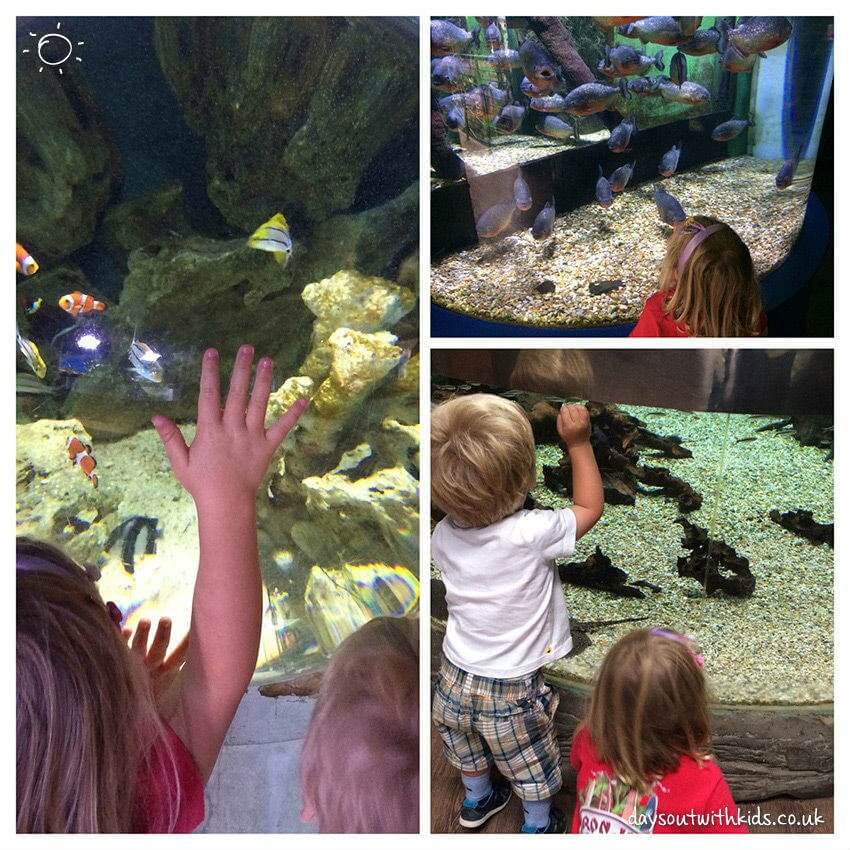 There are a whole variety of sea creatures to see from piraña fish, to sharks, rays, turtles and coral. You will also see otters, a baby crocodile and terrapins. Our favourite area by far is the 'tunnel' where you walk though a tank with sharks and turtles swimming all around and over you! This time one sleepy shark was having a rest on the tunnel!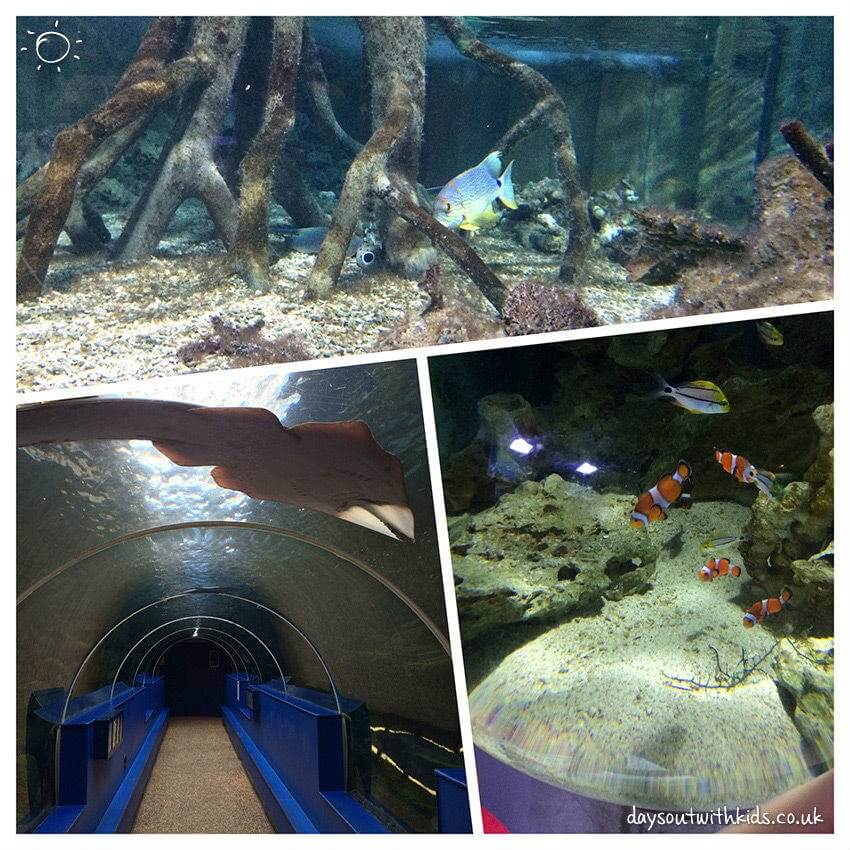 There are a range of talks and feeding displays through the day and you find out about the timings etc on entry. We were lucky enough to be there when they had some giant snails to look at and hold!
It's is relatively easy to get around the Oceanarium with a pushchair (PC) if you have to but it will involve a bit of going up and down in a lift. Just be aware that the spaces are quite narrow and the lift small so you may want to avoid peak times if you need the PC. There's a non secure area by the lift to leave a PC if needed.
Toilets are near the entry/ exit area so if you have little ones it's worth a pit stop before you start to avoid walking back through the attraction later.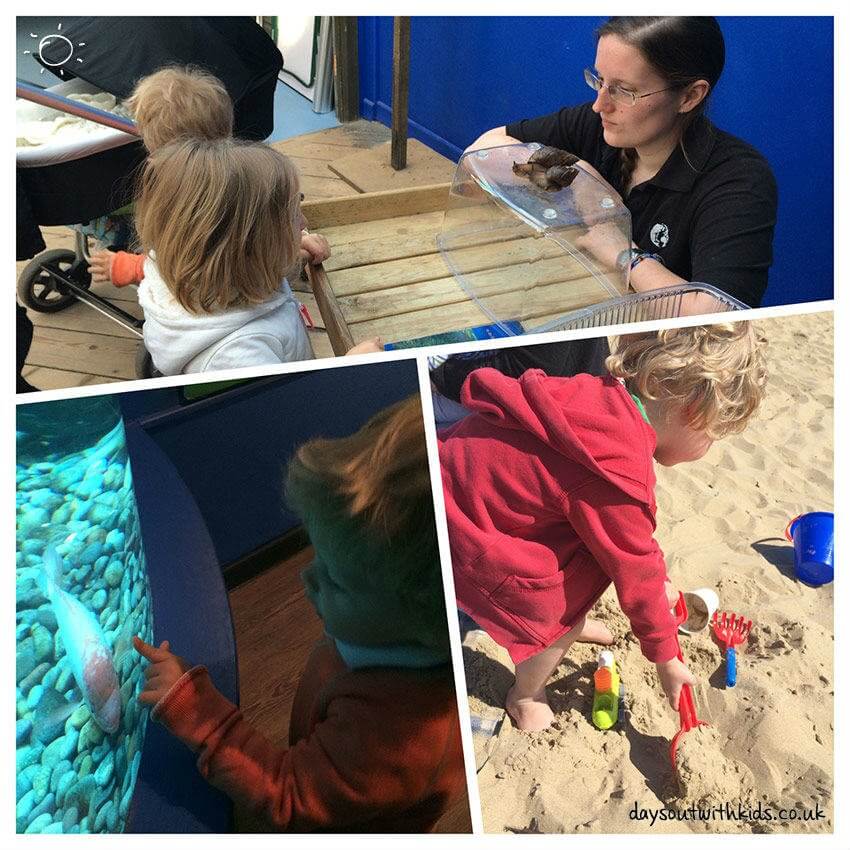 Overall I allow about 45mins-1 hr for this attraction, so don't expect a full day out. With over 5's you could extend this to 1.5, possibly 2 hours  by making use of the activity and information signs. Due to the location you can also link it in with a trip to the beach or Bournemouth Gardens as we did!
Attached to the oceanarium is the Offshore Cafe, you don't have to visit the Oceanarium to gain access. They do a nice range of eat in and takeaway food and drinks, although sometimes there can be a bit of a queue.
TOP TIP- arrive at opening time 10am and you will have  a nice quiet wander round!
Overall, this attraction is a great place to go if you have an hour or so to burn and want to do something that will really engage children.
We love to hear about the places yo have visited. Help other parents by reviewing attractions on our website or by emailing [email protected]