Let's go explore extraordinary UK landmarks in the sun
You and the family are guaranteed to have lots of fun!
From Durdle Door,  Stonehenge and Big Ben too,
You'll be spoilt for choice with all this waiting for you!
1. St Michael's Mount, Cornwall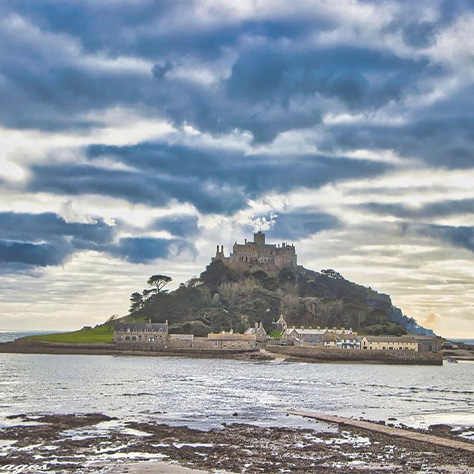 St Michael's Mount is an ancient castle, that is only accessible during low tide, its remoteness adds to its appeal making it an extraordinary landmark to visit. The castle has a rich history of owners and is currently the home to the St Aubyn family, who with the National Trust, take care of its structure. Around the castle there's a garden, church and village to explore! Make sure you plan ahead, as to visit when the tide is low. Find out more here.
2. Fingal's Cave, Isle of Staffa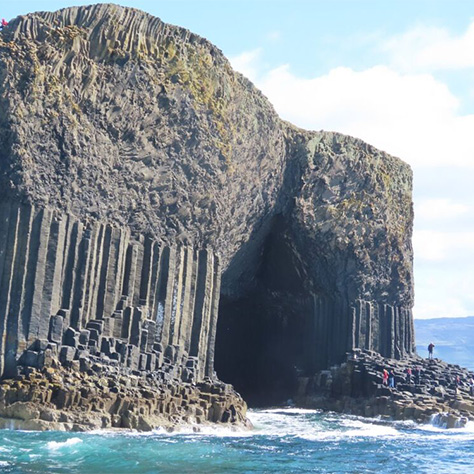 Fingal's Cave has fascinated many famous monarchs, poets and artists across the years. The distinct hexagonal rock columns, formed millions of years ago by volcanic eruptions. Due to the gigantic size of the sea cave there is a fractured walkway just above sea level that visitors can go far inside and explore. There are boat trips and tours available from different neighbouring towns, which allows for visitors to view the caves and the puffin nests that'll be on the island between May and September.! Find out more here.
3. Seven Sisters Country Park, East Sussex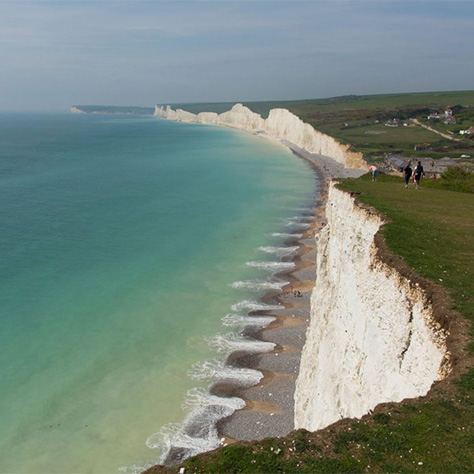 Located at beachy head, the Seven Sisters Country Park comprises 280 hectares of chalk cliffs, meandering river valley and open chalk grassland. There are a wide range of outdoor activities to do here, including walking, bird watching, cycling and canoeing. For walkers, there are also several footpaths and trails in the Park! Find out more here. 
4. Eden Project, Cornwall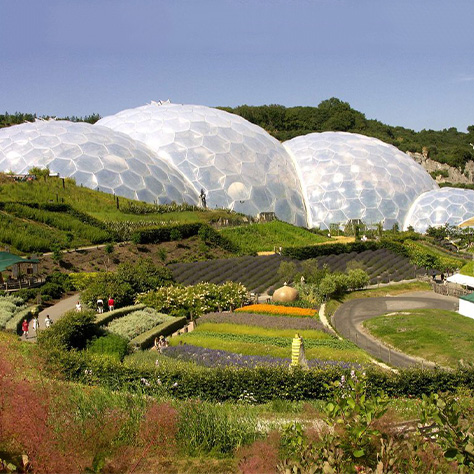 Set in a breathtaking location, the Eden Project provides an unforgettable experience for all. There are two enormous geodesic conservatories located in a 50-metre deep crater: the Rainforest Biome and the Mediterranean Biome. Until the 3rd September 2023 come on down to the Eden Project and experience the "Summer of Play" a fun-filled programme which has creativity, imagination and outdoor play at the heart of it! Find out more here.  
5. York Minster, York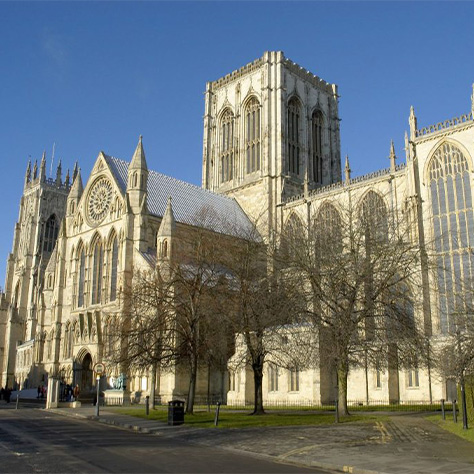 York Minster is one of the world's most magnificent cathedrals and a superb place to discover the history of York. Children can borrow an explorer backpack, which includes a torch, mirror, binoculars and much more, to help them discover the treasures of York Minster. This summer holidays at York Minster visit the open air theatre in Dean's park, running until 16th September. Additionally, there's a Light and Maths Quest trail, alongside a range of family events including explorer backpacks, an undercroft museum, and plenty of vibrant green spaces. Find out more here. 
6. Stonehenge, Wiltshire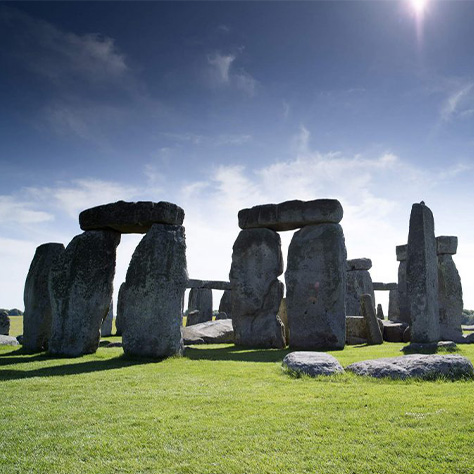 Stonehenge is Britain's greatest prehistoric monument and one of the 7 Wonders of the World. The site has a fascinating history behind it and it is believed to be last in a series of monuments erected between 3000 and 1600BC. So, be sure to check out the visitor centre which has a range of exhibitions both permanent and temporary as well as refreshments available! Find out more here.
7. Windsor Castle, Berkshire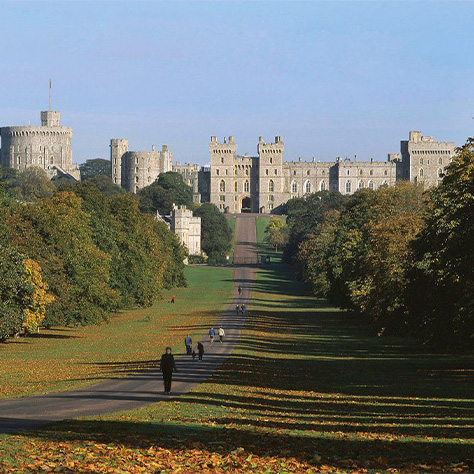 As the oldest and largest occupied castle in the world, this is the perfect landmark for a regal day out with the family. Covering 13 acres, you'll discover gorgeous architecture, stunning interiors and many changing displays for you to learn all about the history. Throughout the summer of 2023 come and create arts and crafts in the stable with 'Hooves and Horses', a fun summer workshop for kids of all ages! Let them dress up in livery, sit in a carriage and have a go at tacking up a wooden pony! Book here.
8. The Needles Landmark Attraction, Isle of Wight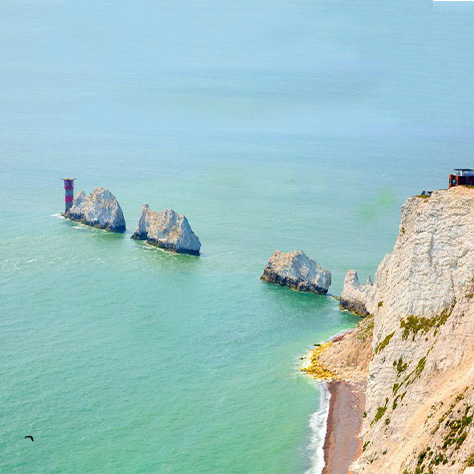 There is plenty for the family to enjoy here, including the chairlift to the beach to see the Needle Rocks and lighthouse as well as the multi-coloured sand cliffs at Alum Bay! In the shop, you can create your very own unique Alum Bay coloured sand gift, see glass being blown and watch sweets being made! The kids will definitely love getting involved in those activities! Find out more here.
9. Giants Causeway, Northern Ireland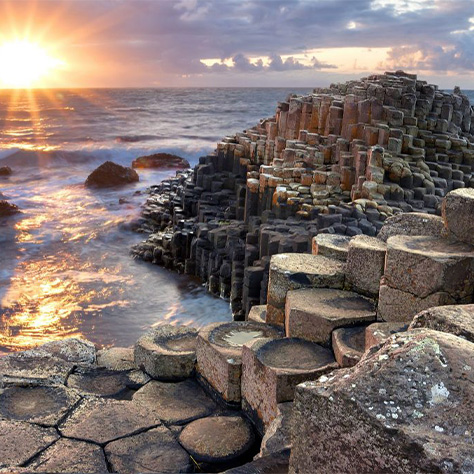 From a giant's boot to a wishing chair, take in the six must-see sights at Northern Ireland's only UNESCO World Heritage site. The amazing 'stepping stones' into the sea, (which can be seen in the photo), are actually basalt columns that were formed by an ancient volcanic eruption. There are about 40,000 in total! Take a guided tour or pick up an audio guide and make your own way around the area, it is up to you! Find out more here. 
10. Cheddar Gorge, Somerset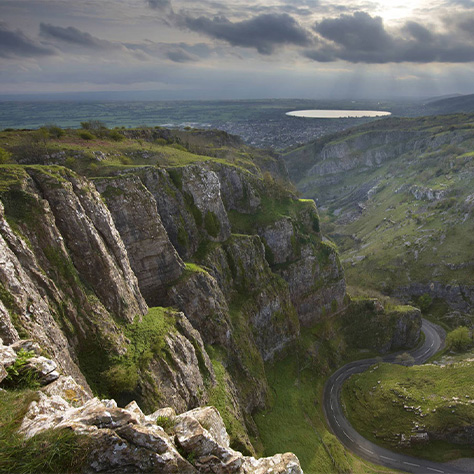 This a great family day out with so much to see and do here!  Climb the 275 steps of Jacobs Ladder then follow the 3-mile clifftop walk with a yummy picnic for all the family. Or if you're looking for something more chilled, take a seat in Beyond the View for a spectacular tour of the gorge! Kids will love the museum, filled with actual artefacts from the Stone Age. Book here to see this incredible UK landmark. 
11. Durdle Door & Lulworth Cove, Dorset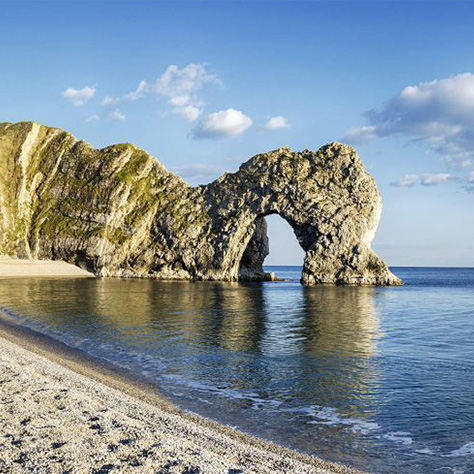 Durdle Door and Lulworth Cove are two of the most iconic geological features on the Jurassic Coast. From camping to rock-pooling, walking to coasteering, photography to nature walks or to just enjoy the stunning the views. There is plenty to do and see! Find out more here.  
12. Big Ben, London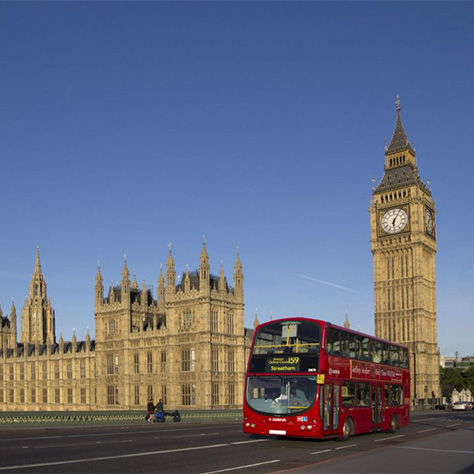 If you're visiting London, you can't miss seeing Big Ben! The Houses of Parliament's iconic clock is one of London's most famous UK landmarks. Situated in the heart of the capital, Big Ben can be reached via several nearby London Underground stations making it a fun and easy family day out! Find out more here. 
What have you been up to lately? We'd really love to know! Someone else might love it, and really want to go! If you've got ideas, suggestions or reviews, you can shout all about it on whatever channel you choose!
Let's go on a Picniq! Follow us on Facebook, Twitter or tag us on Instagram using #PicniqUK!