Wait it's July already? It feels like it's still June!
July has come about far too soon.
We've got your back with our July hacks,
Like a food festival that's full of snacks.
📍 Wilderfest – Chessington World of Adventures
⏰ 31st July – 3rd September 2023
Chessington have a wild and roaring festival all throughout summer! Listen to DJ Sharkey at the Adventure Stage, meet CoComelon and JJ for a sing-a-long at the Mini Stage, or chill out on the festival field with fun games and delicious food. Festival action is left, right and centre at Wilderfest this summer, the whole family will be singing and dancing through the day. Let's remember that Chessington is still an incredible theme park and zoo – so make sure you get on the rides too!
📍 Bristol Harbour Festival, Bristol
⏰ 14th – 16th July 2023
Head to Bristol for their free annual festival that's spread all throughout the city. There's a throng of activities that'll be buzzing about this harbour city, with dance, music, arts, circus acts, water stunts and visiting vessels all performing for your enjoyment. Additionally, you can search the varied food markets and witness silly activities like the cardboard boat race. Perhaps you'd like to join in with the fun and race your own paper vessel. Find out more here.
📍 Walking with our Ancestors, Cheddar Gorge
⏰ 21st July 2023
Journey through time and walk in the footsteps of your ancestors in a fun and educational adventure that takes you back to pre-historic Britain. Choose your tribe and go walkabout on the exciting tribal trail. Learn about the pre-historic creatures that roamed Stone Age Britain as you follow the train around the stunning show caves and beautiful gorge landscape. Book your tickets here.
📍 Fiesta – Winchester Science Centre
⏰ 8th July – 3rd September 2023
There's plenty to do at the Winchester Science Centre this July, with the booming Fiesta event that merges many scientific activities. Included in the festival ticket you'll get access to, a storytelling tent, Music Makers tent, Wonderseekers mini stage, free live science show 'boom, bang, fizz' and huge demonstrations in Science Live. There's certainly going to be a bang at Winchester Science Centre this summer.
📍 Camp Bestival – Lulworth Castle
⏰ 27th – 30th July 2023
Camp Bestival is a fabulous family-orientated festival. The first of two festivals will be located at Lulworth Castle. They have an impressive line-up with Sam Ryder, Primal Scream, Rudimental, Human League, CMAT, and many more attending the venue. Alongside craft stalls, wellness centres, poetry, axe throwing, and beard competitions, they also cater for the youngest with performances and competitions. Make sure you check out Camp Bestival to see their full line-up.
📍 Summer Mile Racing – Ascot
⏰ 15th July 2023
Go to the Ascots for two days of the best flat racing, with a morning full of energetic and passionate races, and an afternoon of relaxing family times. This is an event to bring the picnic basket and the blankets too, as it'll be one for all the family to enjoy. Find out more here.
📍 Turtles + Terrapins – Sea Life, London
Plunge on over to Sea Life London this July for their Turtle + Terrapins event. Sea Life has a summer focus on the conservation and rescue of these sea creatures who are under threat. They're giving out turtle patrol books, so your little ones can go on turtle rescue missions as they explore the centre. Have a fun and educational time at Sea Life this July. Find out more here.
📍 Hat Fair – Winchester
⏰ 30th June – 2nd July 2023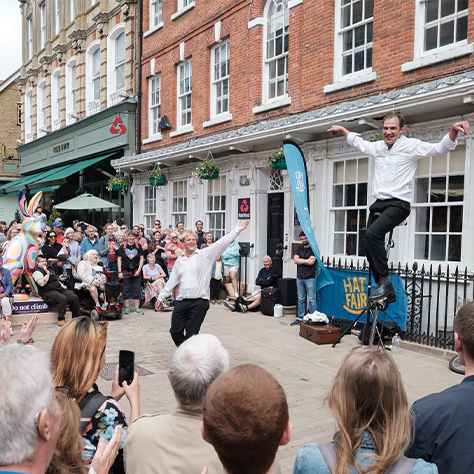 Join in on the antics of the UK's longest-running festival of outdoor arts. Winchester Hat Fair is an eclectic and joyful celebration which originated as a busking festival, hence its name, where the audience would put money in the hats. Now, it is a jam-packed programme of outdoor performances, live music, and games that span three delightful days. It's absolutely free and is a must-go to event! Find out more here.
📍 Hampshire Food Festival – Across Hampshire and the Isle of Wight
⏰ 1st – 31st July 2023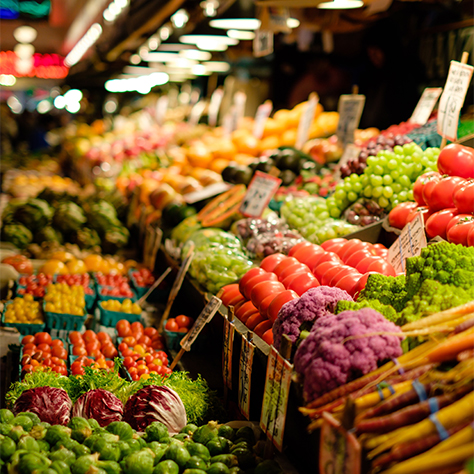 This award-winning Hampshire Food Festival has one of the most ambitious ranges, with events located right across Hampshire and the Isle of Wight. There are workshops, farmer's markets, evening tasting sessions, music and food festivals, exclusive tours, and just lots of tasty fun. As this festival is all across Hampshire you will need to have a look and plan to find something near you, but it is well worth it! Find out more here
📍 Biggest Summer in History, Warwick Castle
This action-packed castle has many live shows happening throughout the Summer, to truly make it the Biggest Summer in History! For a limited time, Horrible Histories®- Wicked Warwick will be returning to the castle to reveal the terrible truths of Warwick. They're also got the unmissable War of the Roses LIVE, a live jousting experience, which will have you cheering for your favourite knight all summer long! There are even 3 unique Zog Experiences! If your family loves action-packed days, make sure you check out Warwick Castle this summer.
What have you been up to lately? We'd really love to know! Someone else might love it, and really want to go! If you've got ideas, suggestions or reviews, you can shout all about it on whatever channel you choose!
Let's go on a Picniq! Follow us on Facebook, Twitter or tag us on Instagram using #PicniqUK!