Prepare to be amazed,
At our selection of places.
Will you get out of these mazes?
Or will you be stuck in them for days?
If you're looking for a fun challenge this summer, why not have a go at solving a maze? We've got a selection of the best mazes in the UK! Some are within the grounds of palaces and historical locations, others at theme parks or zoos. If you want to have a day outside, then have a look at our list you're sure to be a-maze-d.
Blenheim Palace Maze, Oxfordshire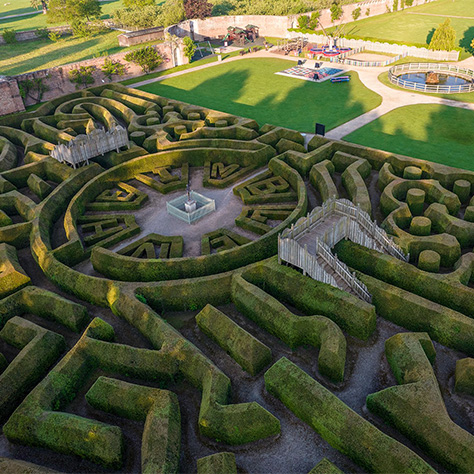 Marlborough Maze is a 10-minute walk away from Blenheim Palace. If you didn't fancy walking you could hop onto their miniature train which takes you into their walled gardens. This maze is created from hundreds of yew trees and will provide hours of fun. It's part of the walled gardens, which consists of a pizzeria and a play area, so if getting lost works up an appetite you'll have facilities nearby! Isn't it simply a-maze-ing?
Noah's Ark Zoo Maze, Somerset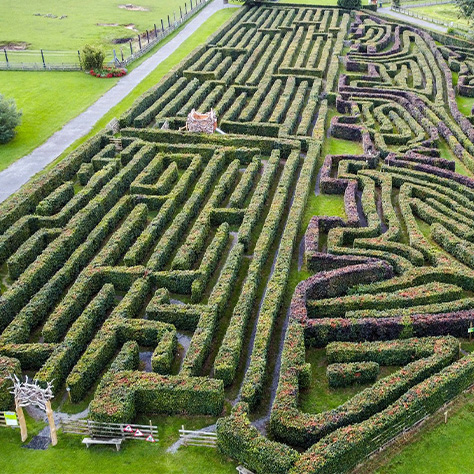 Located just outside of Bristol, Noah's Ark Zoo maze is a humungous wild hedge maze. It's difficult to navigate, but the bigger the challenge the bigger the reward, right? Will you find the bird's nest tower at the centre? After you've finished with the maze, you can explore the zoo farm, where they have elephants, bears, bird of prey flying displays and small animal meet and greets. Discover more about this fantastic place here.
Hever Castle Water Maze, Kent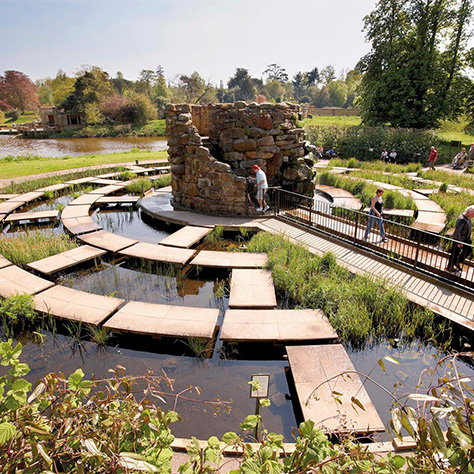 This is a different type of maze! For starters, you'll need a towel and potentially a change of clothes! Why? Because one wrong step could trigger water jets to spray you! Hever Castle's fantastic maze is certainly a different experience, hardly anyone can make it to the middle dry. Will you be able to? Hever Castle also has a traditional hedge maze to visit if you don't fancy getting wet. Check them out here.
Longleat, Warminster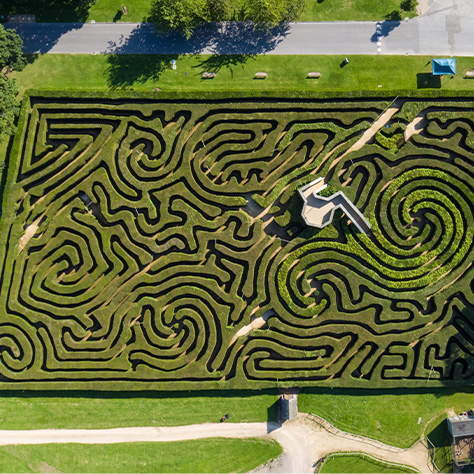 This maze has one mission, find the observation tower. This may sound simple enough, but there are over 2 miles of maze to puzzle over. Decisions about whether to go left or right make this maze a challenge for the whole family! Longleat also has plenty of other outdoor play attractions such as the Adventure Castle, Little Explorer's Garden, a railway and Rockin' Rhinos. As well as, being an incredible safari drive-through experience. If you want a wild day outside book here and save 5% off tickets!
Hampton Court Maze, Surrey,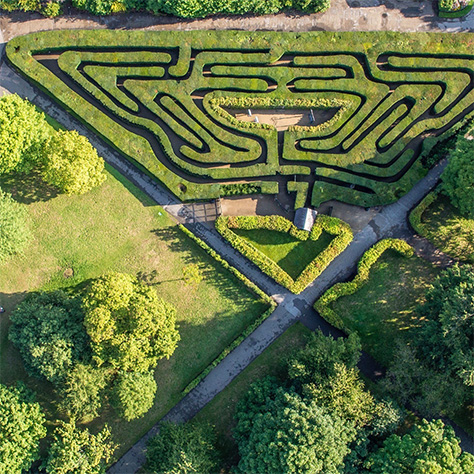 Here's a maze fit for the royal! Hampton Court Maze is not only a popular maze to solve but it's also the oldest surviving hedge in the UK. On average it takes people 20 minutes to figure out. After you've solved the puzzling maze you can check out Henry VIII's great hall, the infamous Haunted Gallery, and the Tudor kitchens! Find more information here.
Blackpool Pleasure Beach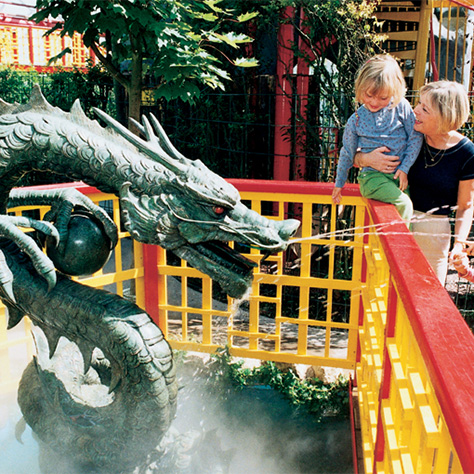 Embark on an adventure in the highly interactive Chinese Puzzle Maze! Take in the water features, relax in the gazebos, and see where you will end up at the end of this maze. This is a great attraction to explore whilst taking a break from the more thrilling rides, just watch out for the dragon's water jets!
Leeds Castle Maze & Grotto, Kent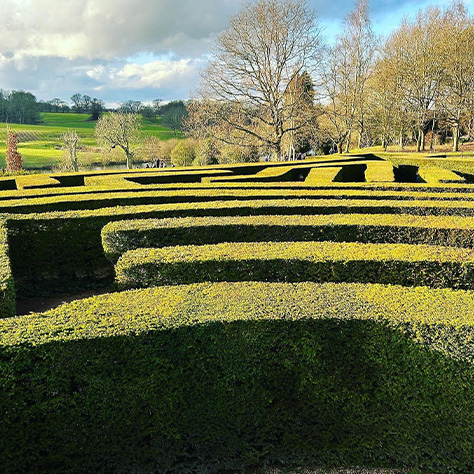 This maze is one for those who are up for a challenge! Consisting of 2,400 yew trees, this maze is unique in that it looks just like a crown when viewed from the centre. If you can make it to the centre, the exit is via an underground grotto that has mystical creatures sculpted into the walls. With thunderclaps and spooky turns which help you find your way back to the above ground. It's a magical way to end your journey and it's what makes Leeds Castle Maze all the more memorable. 
What have you been up to lately? We'd really love to know! Someone else might love it, and really want to go! If you've got ideas, suggestions or reviews, you can shout all about it on whatever channel you choose!
Let's go on a Picniq! Follow us on Facebook, Twitter or tag us on Instagram using #PicniqUK!