If your house is full of cardboard boxes post-Christmas we have some suggestions on how to reuse them. Hours of fun will be had playing with these creations. All you need is the boxes, packing tape, scissors, some pens and a touch of imagination.
Build a Castle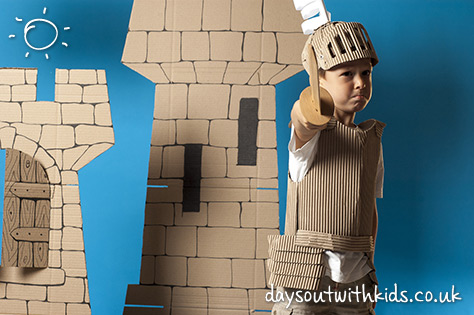 Get creative with a sharpie and scissors and make a fort. Not quite sure that I would be able to produce something as good as the one in the photo, but I know the kids would have hours of fun in a fort.
Make a plane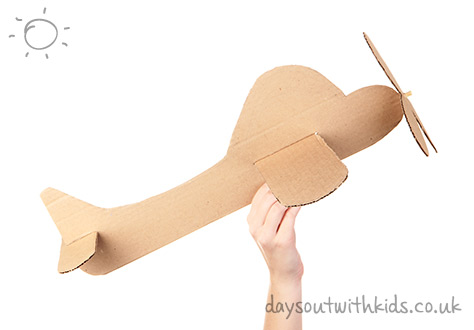 Will definitely have to help the kids with making this one but my little ones love planes. All you need is a pair of scissors and a drawing pin.
Build a Cardboard Playhouse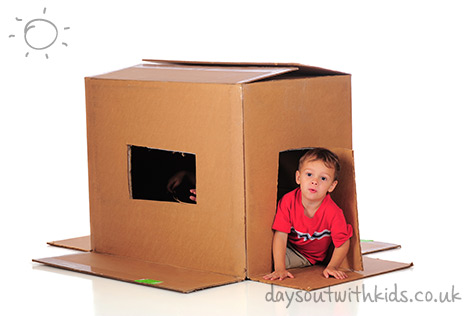 Simple and easy to do, you can't beat a cardboard playhouse. We usually decorate the outside of the box with drawings of flowers and grass.
Be a Robot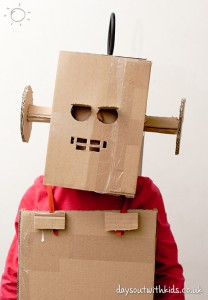 You just need a couple of small boxes to make a robot outfit. One for the body and one for the head. To keep the body part up, use some scrap material or some cord to make braces. If you want to go all out you could always wrap the boxes in foil.
Build a Spaceship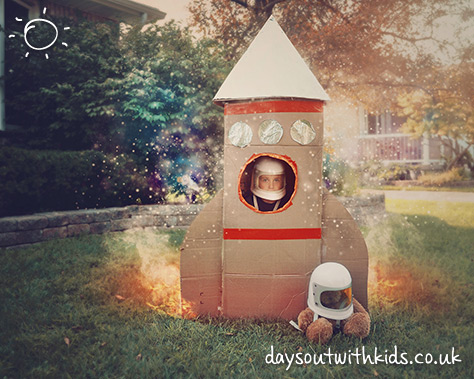 The kid's imagination will rocket with a cardboard spaceship. This one is a little trickier as the top will need to be made into a cone shape.
I hope that these have inspired you this Christmas!