If one of your New Year's resolutions is to be more active but going to the gym isn't really your thing, there are lots of fun alternatives! Here's a bunch of fun indoor activities and sports that the whole family will enjoy!
Airspace Glasgow
Save 20% on tickets- Book Here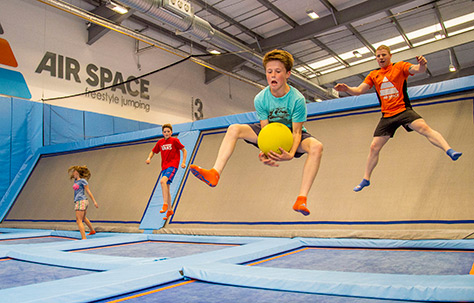 For 'bouncetastic' family fun try Airspace! Burn of some Christmas calories by bouncing your way around the 100 interconnected trampolines. Go freestyle, make up your own moves, copy other 'jumpsters' or follow the guidance of the Air Crew! SAVE 20% on tickets by booking with 'Days Out With Kids'
More Info
Caving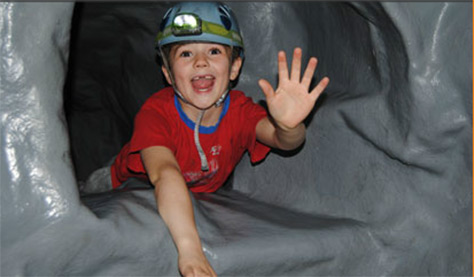 Caving isn't just  for the serious adrenaline junkies! At the Wolf Mountain Indoor Climbing Centre in Wolverhampton you can try it in a safe, fun environment. Both kids and adults can have a go at crawling squeezing and twisting through the replicated mineshaft.
more info
Family Walks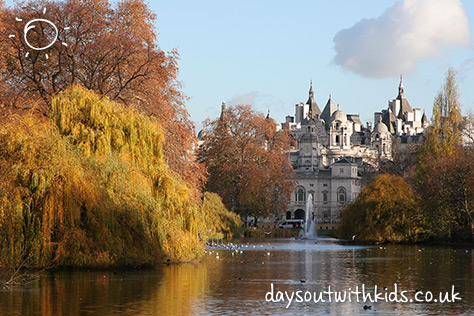 Whenever the sun's out, even in winter, we always try to get outdoors and go for a walk. I love wrapping up warm and finding somewhere new to explore. Here are some of our favourites!
Surfing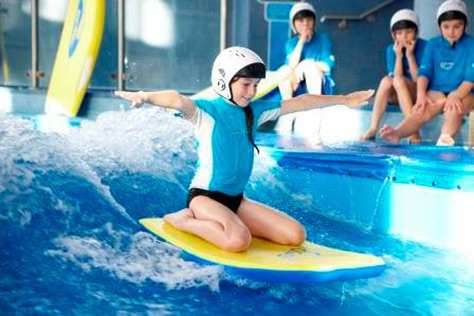 Surfing is a great way to burn calories quickly whist having fun and If you love the idea of surfing but maybe not the idea of the cold British waters, then why not have a go at indoor surfing?! The LC in Swansea has a surf simulator where you can get tuition to help you learn the techniques to help you ride those waves.
Search Surf Schools
Scoot, skate or cycle!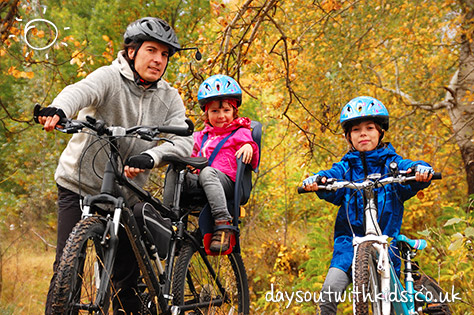 For an exhilarating and active day out together why not take a family bike ride, or maybe take a scooter or perhaps even roller skates. Enjoy the great outdoors, with views for the grown ups and tunnels to whizz through for the kids and best of all it all counts as great exercise! Here are some great routes to try.
Indoor High Wire Adventure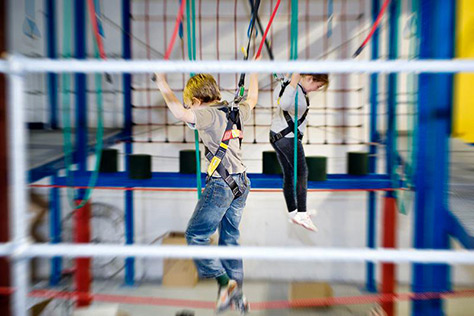 If you have got a head for heights then have a go at tackling a high ropes course. Kaos Indoor High Wire Adventure in Lytham St Anne's has 18 'in the air' obstacles that you work your way around.
more info
Skiing and snowboarding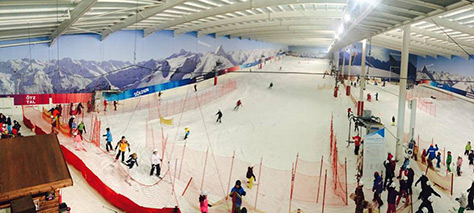 Why not Learn to ski or snowboard and get your thighs working! From outdoor snow carpets to indoor real snow there are plenty of centres to across the country to get you active!
Search Ski Centres
Roller Skating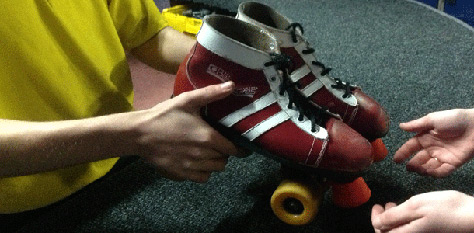 Put on some skates and head out onto the floor. Although you may be a little wobbly at first, we're sure you will soon be zooming around. All the family can have a go and there are even roller discos for added fun. Funkys in Norfolk has a large roller skating floor and also a soft play area, making for a great active day out for the family.
Rock Climbing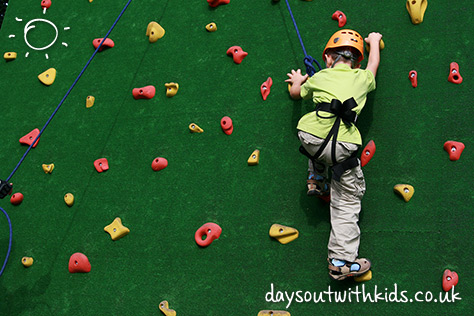 You will find indoor climbing centres and climbing walls all over the country offering lots of challenging climbing routes for you to tackle.
Search Climbing Centres
Bubble Football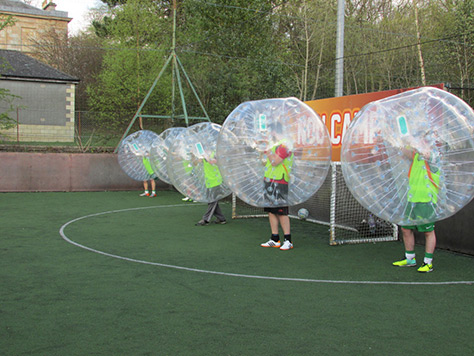 Even if you don't enjoy football have a go at bubble football. Just like the original game apart from you are encased in a giant bubble from the waist up. Get a couple of teams together and battle it out we hear it's a real giggle.
more info
Horse Riding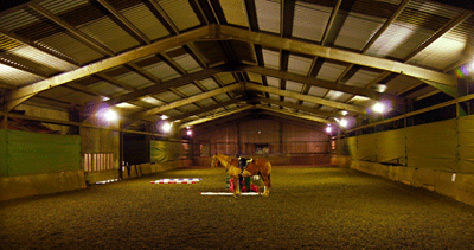 It's never too late to start horse riding. Even in winter you can find schools that have indoor arenas for lessons.
Search Riding Centres
Ice Skating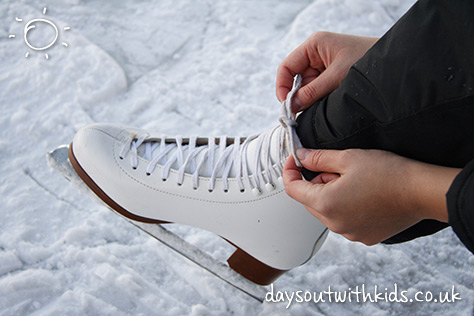 Skate your way to fitness! From a family skate session to speed skating, ice hockey and lessons this is a 'cool' way to get fit!
Search Ice Skating Rinks
If you have any suggestions of fun activities let us know by commenting below.