If you are looking for a fun family day out or a new hobby visit one of the UK's vast selection of dry slopes or indoor snow centres. We have found a number of different centre's where you can try skiing, snowboarding and a variety of different exciting snow-based sports.
Plymouth Ski Slope & Snowboard Centre, Devon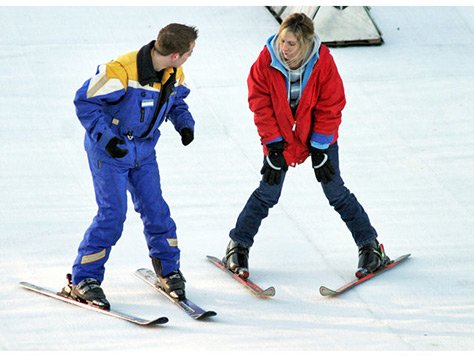 There are a number of exciting activities available at this centre for you and the family to try. You can ski, snowboard or sno-tube down the artificial slopes or why not take a trip down the 650m long toboggan run to get an adrenaline fix.
Click here for more information
Sandown Ski Centre, Esher, Surrey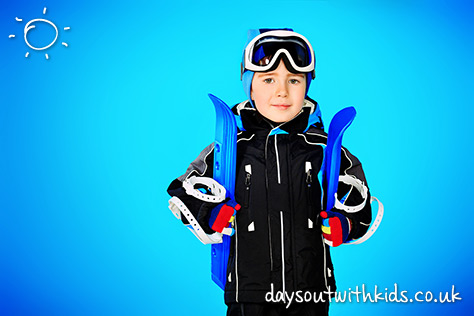 If you're wanting to learn how to ski or snowboard then this centre is a great place to start. There are lessons available (some age restrictions apply) as well as the chance for recreational skiing. The centre welcomes families and they have a number of different clubs for the children to join plus some fun options for birthday parties.
Click here for more information
The Snow Centre, Hemel Hempstead, Hertfordshire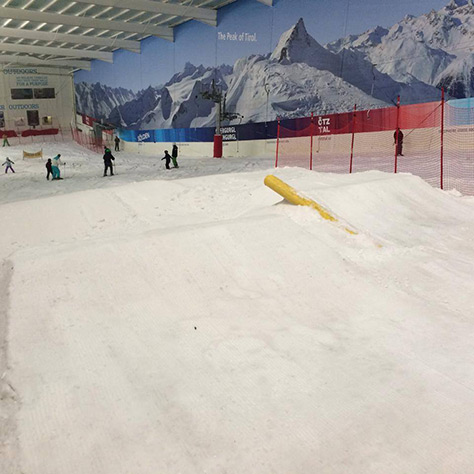 You will find slopes with real snow at this indoor winter sports centre that's conveniently located just outside the M25. They offer lessons for children and adults, sledging, recreational skiing and holiday clubs for the children. There is even a Snow Garden for the little ones!
Click here for more information
SnowDome, Tamworth, Staffordshire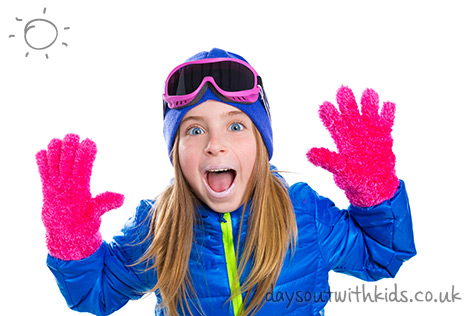 There's something for everyone at this real snow, ice and leisure centre. The little ones will enjoy the UK's only dedicated children's snow play area, skating around the ice rink and learning to ski on the slopes.
Click here for more information
Mendip Snowsport Centre, Somerset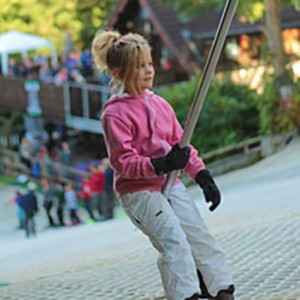 With a wide selection of activities to choose from you will be spoilt for choice at Mendip Snowsport Centre. There are 250 acres of woodland with a dry slope for skiing, snowboarding and tobogganing plus lots of other activities on offer.
Click here for more information
Snozone, Milton Keynes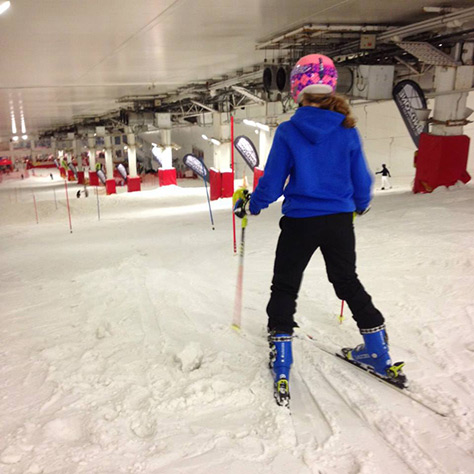 If you are an accomplished skier or a complete beginner, this is the place for you to enjoy real snow whatever the weather. There are two main slopes for recreational skiing and boarding, plus a dedicated lesson slope. They also run Snocamps for the kids in the holidays and host birthday parties too.
Click here for more information
Cardiff Ski & Snowboard Centre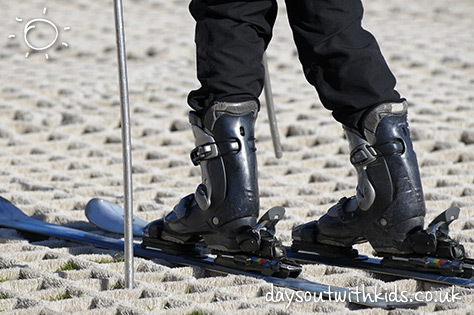 Located in Cardiff this centre offers excellent facilities, lessons & courses all ages, holiday camps, tubing and so much more. This was one of the first dry ski slopes in the UK.
Click here for more information
Snow Factor, Renfew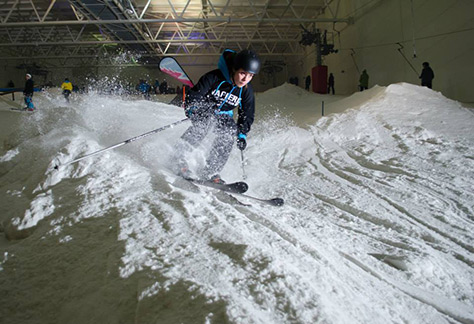 Visit this centre to ski or snowboard on the UK's largest indoor snow slope. There are a number of activities for the family to try including ski & snowboard lessons, family fun days, sledging and the chance to scale an ice climbing wall.
Click here for more information
Brentwood Park Ski & Snowboard Centre, Essex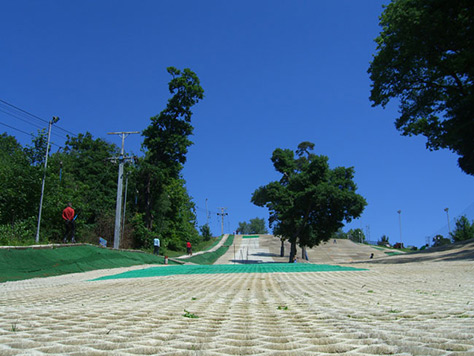 Overlooking more than 54 acres of beautiful scenic woodland, Brentwood Ski & Snowboard Centre has an exciting variety of dry skiing and snowboarding to suit all abilities. You can also try your hand at playing golf or go-karting.
Click here for more information
Gloucester Ski and Snowboard Centre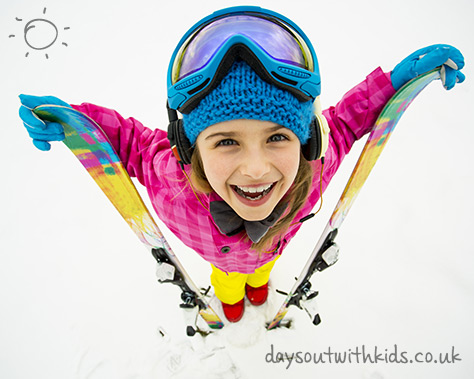 On the edge of the Cotswolds you will find this superb winter sports centre that has plenty to keep the family occupied. Their facilities include a huge 230m main slope, fun park for the kids, nursery slope for lessons and four lifts.  There are activities on offer such as skiing, snowboarding, snow tubing and snoxross bikes.
Click here for more information
Chill Factore, Manchester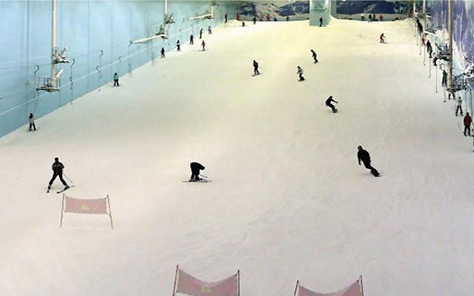 Chill Factore is a great location for an exciting day out! The 180 metre long real snow slope allows visitors of all abilities to have a go. There are lessons for all levels of experience available and there's the chance to try some mogul, ski and boardercross sessions.
Click here for more information
Silksworth Sports Complex and Ski Slope, Sunderland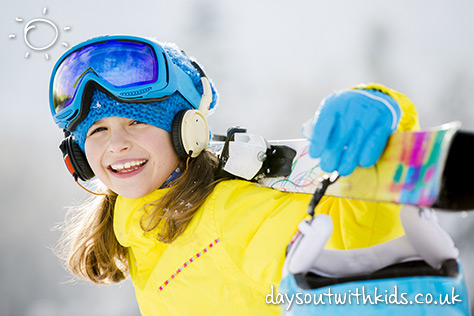 The family can try some group or private ski lessons at this centre. There are two nursery slopes which are perfect for lessons and you can also shoot down the slopes of a snow tube.
Click here for more information
Nevis Range, Fort William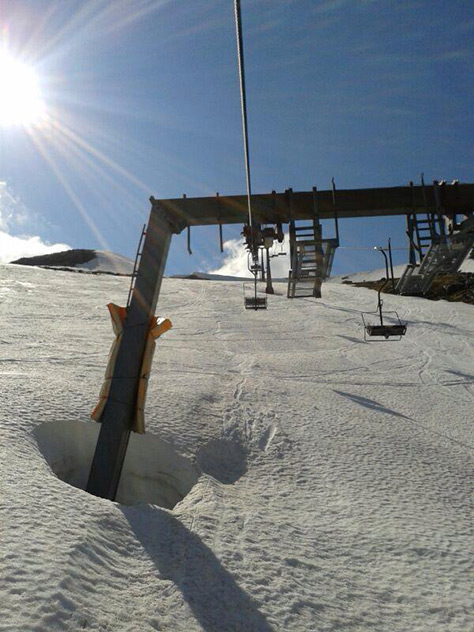 When the snow falls you can get a gondola 650m to the top of the mountain to the ski area. There's a beginners area with a number of easy green and blue runs and for the more skilled skiers there's some challenging blue, red and black runs. There are 12 lifts that will take you to the various slopes.
Click here for more information
Norfolk Snowsports Club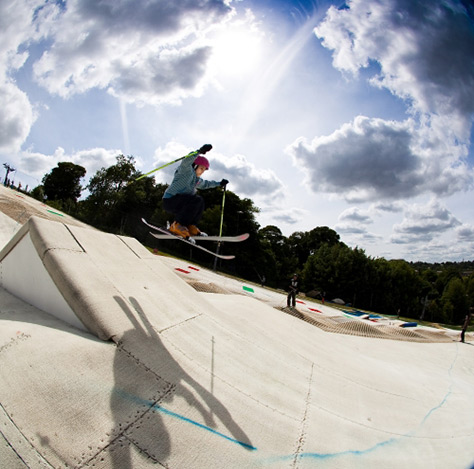 You will find a range of activities and lessons for all the family at this centre. Ski and snowboard lessons are available for complete beginners all the way up to advance levels. You can also have a giggle going down the slopes on a snow tube.
Click here for more information
Knockhatch Ski and Snowboard Centre, East Sussex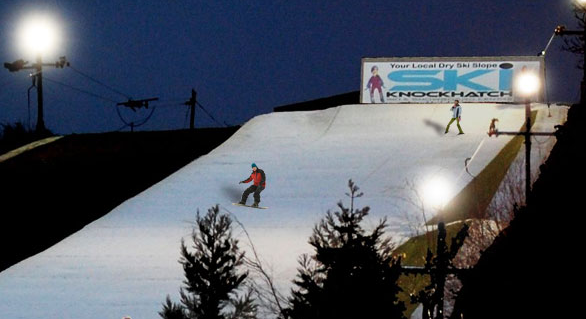 This outdoor centre has an 110m long dry ski slope, nursery slope and a Ringo Run. You can take some lessons to get you started and there are a number of clubs that the children can join.
Click here for more information
Llandudno Ski Slope and Snowboard Centre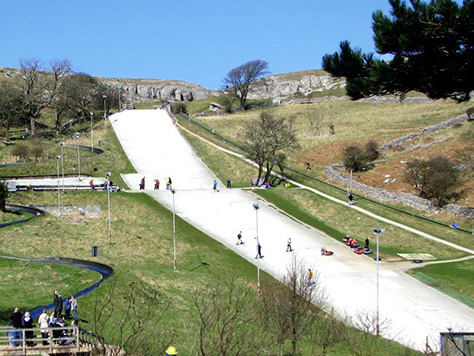 The whole family will love the activities here from ski and snowboard lessons to snow-tubing and tobogganing. The centre also has spectacular views of Llandudno and the Irish Sea.
Click here for more information
***Receive 10% discount on activities when you purchase a 'Days Out Card'.***
FIND OUT MORE
Craigavon Golf and Ski Centre, Northern Ireland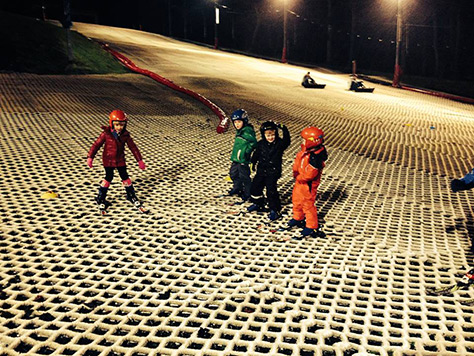 Located just 30 minutes from Belfast this excellent snow sports centre has the only artificial ski slope in Northern Ireland. Tuition is available for all abilities with lesson programmes designed to teach you to become a proficient ski or snowboarder. There's a 300ft slope, nursery slope and the chance to try some snow tubing so there's something for all the family to enjoy.
Click here for more information
SnowTrax, Christchurch, Dorset

Snowtrax is one of only 2 dry ski slopes in Dorset. Suitable for all ski or snowboard abilities and also if you are looking for ski or snowboard lessons. The slope also caters for non snowsports activities as they also offer ringos and ski-bobs for those who haven't taken the plunge into the world of skis and snowboards yet!
Click here for more information
Let us know if you've visited any of these we've listed and don't forget we have over 4,000 Days Out With Kids on our website!