There's a chill in the air but it's still beautiful outside and winter walks and days out are now all about wrapping up and staying cosy. Here are some delicious and easy soup recipes to keep you warm. Enjoy at home or pop in a flask for a warming lunch on the go!
Parsnip and Sweet Potato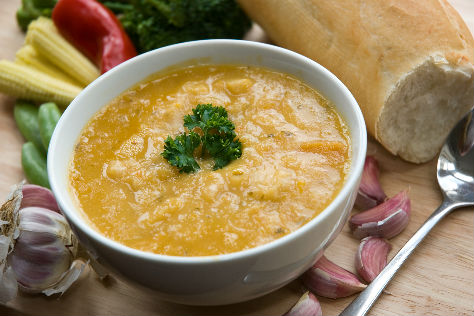 What you will need:

450g sweet potato, peeled and cut into pieces
2 celery sticks
1 medium leek
3 medium parnsips, peeled and chopped into pieces
1 1/2 pints vegetable or chicken stock
1 tbsp chopped parsley
15ml sunflower oil
How to made:
Fry all the vegetables in the 15ml of sunflower oil for 5 minutes but do not allow to brown. Make the stock following the packet instructions and add to the mixture and simmer on a low heat for 20 mins (or until the sweet potato is soft). Season to taste and whizz the mixture in a blender, adding boiling water to loosen if it's too thick. Add chopped parsley on top for decoration, and enjoy!
Pea and Bacon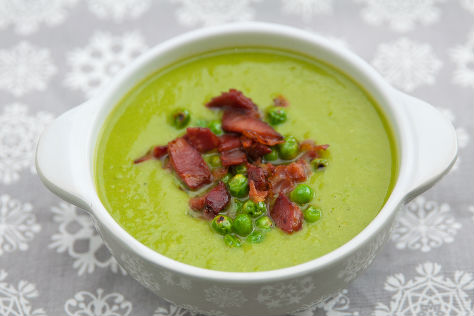 What you will need:
1 tbsp olive oil
1 chopped onion
1 crushed garlic clove
650g frozen petits pois
750ml vegetable stock
6-8 rashers streaky bacon
How to make:
Fry the onion in olive oil until soft but not brown and add the garlic and cook for a further minute. Stir in ¾ the peas, make the stock and pour over the peas, allowing to simmer for 10-12 mins. Whilst the peas are simmering grill the bacon until very crispy then allow to cool.  Once the peas are cooked, whizz in a blender and season to taste. Pour into bowls then 'crumble' the bacon over the top to taste. (I like lots!)
Mushroom Soup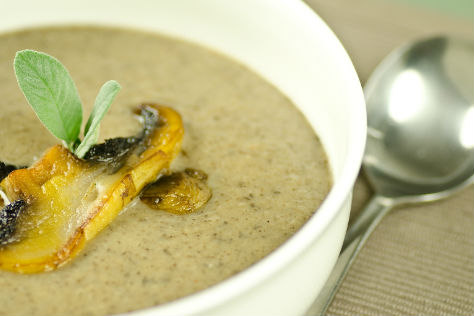 What you will need:
2 medium leeks, chopped
2 garlic cloves, crushed
15 ml sunflower oil
300g mushrooms, sliced
2 – 3 sprigs fresh thyme, leaves only
600ml/1 pint chicken or vegetable stock
How to make:
Fry the chopped leeks and crushed garlic in the oil for 4- 5 minutes. Add the mushrooms and thyme and cook on a high heat for 2 – 3 minutes. Add the stock and cook for 5 – 6 minutes and then blend the soup until it has a smooth texture.
Favourite Tomato Soup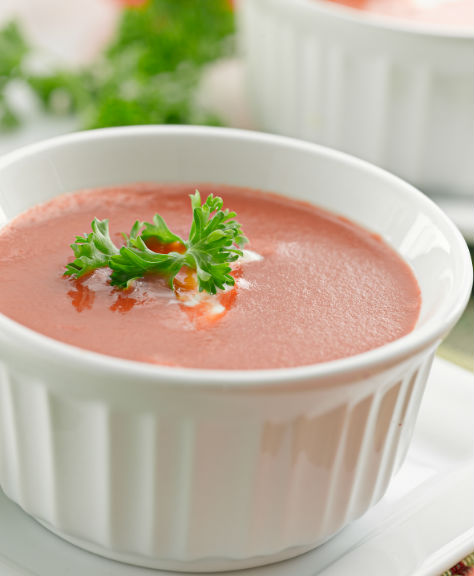 What you will need: 
1 tsp tomato puree
2 tins chopped tomato
500ml vegetable stock
1 red onion, chopped
2 large carrots, grated
few pinches of mixed herbs (optional)
salt and pepper to taste
How to make: 
Fry the onion and grated carrot until soft and add the tins of chopped tomato, tomato puree and vegetable stock allowing to simmer for 15 mins.  Add the mixed herbs, salt and pepper. Once ready, pop in a mixer and whizz! You can even freeze this soup which is an added bonus.
Easy Vegetable Soup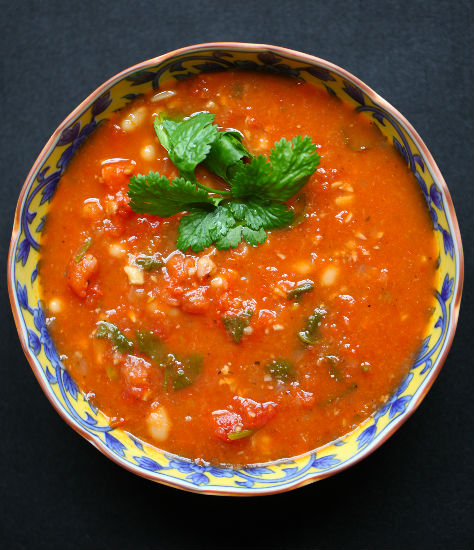 What you will need: 
1 chopped onion
1 clove crushed garlic
2 medium potatoes, chopped
2 carrots, chopped
80g frozen peas
1 can of chopped tomatoes
2 tbsp of tomato passata
750ml chicken or vegetable stock
2 tbsp single cream (optionl)
(you can pretty much add in any veg you want. Other good options include green beans or cauliflower)
How to make: 
Fry the onions in olive oil until soft and add the garlic and cook for 1 min. Then pop in all the other fresh veg you are using (other than the peas) and cook for a further 5 mins. Add the tin of chopped tomatoes and the passata and stir. Heat for another few minutes. Make the stock, add it to the mixture and bring to the boil. Turn down the heat and simmer for 25 mins, adding in the peas after 10 mins. Once ready you can serve 'chunky' (which is best) or whizz in a blender, particularly if this is for children! Pour into bowls and add a little of the cream to taste.
Carrot, Lentil and Chilli Chowder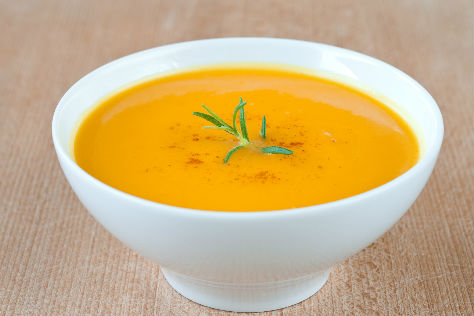 What you will need:
650g Carrots –grated for super easy cooking!
1 potato, chopped
1 clove crushed garlic
150 g red lentils
2pints veg stock
Fresh chillies to taste, finely chopped
small tub of natural yoghurt (optional)
How to make: 
Make the vegetable stock in a pan and once boiling, add the potatoes and cook for 5 minutes. Stir in the lentils and carrots and simmer until soft. At this point you can add more boiling water if needed, or if the mixture is too watery once the lentils are soft, drain. Meanwhile, fry the garlic and chopped chillies in some olive oil until aromatic and soft, and then put to one side. Once the soup is ready transfer to a blender, add in the garlic and chillies then whizz! When serving stir in a few teaspoons of the yoghurt (optional).
Potato and Leek Soup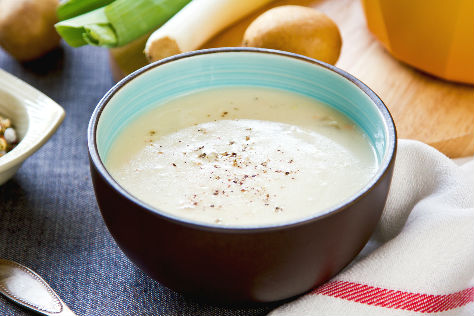 What you will need:
1 onion, chopped
1 clove crushed garlic
4 medium (about 700g) peeled desireecut into 2cm cubes
2 leeks, thinly sliced
1L vegetable stock
3 thick slices day-old white bread, crusts removed, cut into 2cm cubes (to make croutons)
125ml double cream
How to make: 
Fry the onion and garlic in olive oil until soft, and add the potato and leek (use more olive oil if needed to prevent burning. Cook for about 5 mins until the leeks soften. Make the stock and add to the pan, bring to the boil and simmer for about 20 mins until the potato is soft. Once cooked leave on the side to cool. Preheat oven to 180C , put the bread in a roasting pan and drizzle with olive oil until coated and toast until crispy. Whizz the potato mixture in a blender – do this in 2 or 3 batches to stop the potato becoming sticky. Reheat the soup stirring in the cream, then serve with croutons on top!
We hope you enjoy these yummy hearty recipes and if you have any of your own, share them on our Facebook,Twitter and Instagram pages!