Let's go berry picking in the summer sun,
To see what we can pick and have lots of family fun!
From Willows Farm, West Craigie, Parkside and lots more too,
Here's our handy list of lovely farms waiting for you!
Parkside Farm Pick Your Own – Middlesex
Open 9am -4pm daily (except Mondays closed)
Entry by advanced booking only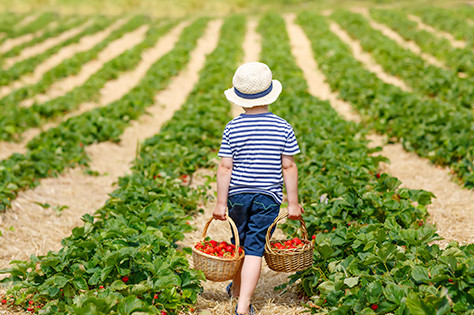 Bring the family along for a fruit picking experience they will remember. Parkside Farm has a wide variety of fruits and vegetables which are grown especially for Pick-Your-Own throughout summer. You can also enjoy a visit to the farm shop which is well stocked with delicious farm produce and ice cream! Please note, at this moment in time entrance is via advanced booking online, with time-slots being released two days in advance. Find out more here.
Willows Fruit Farm – Skegness
Open 7 days a week 9am-6pm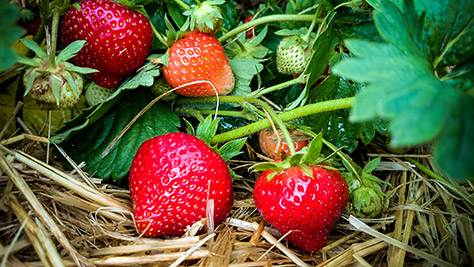 Willows Farm is great if you're after a wide range of fruit and vegetables! The farm grows strawberries, gooseberries, red currants, blackberries and even loganberries. You can also pick up fresh produce from their farm shop, as well as honey, jams and homemade cupcakes. Wheelchair friendly. Find out more here.
The Balloon Tree – York
Open 9am – 5pm every day
The Balloon Tree, which takes its name from an ancient horse tree that used to stand at the nearby Buttercrambe Turning, is a family-run farm shop, cafe and farm with a pick your own fruit and vegetable farm. Little ones will love the Pick Your Own trail map, which shows you what is available on certain days and where you can find them, turning berry picking into a fun game!
Please note, at this moment in time, their PYO fields are open (woo-hoo!!), however you must pre-book using their online system. Strict safety procedures have been implemented in The Farmshop and for those who do not wish to enter the farm shop, their drive-thru box scheme is available. Cafe, play area and cafe garden are all due to reopen in the upcoming weeks, fingers crossed. Find out more here.
Brocksbushes Fruit Farm – Northumberland
Open from 9.30am until 6pm daily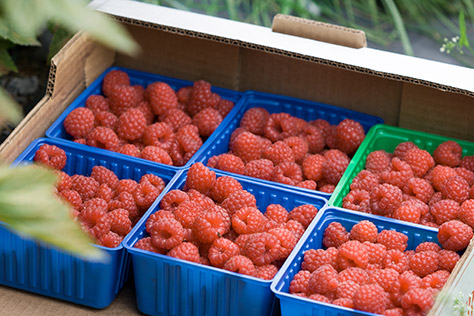 Brocksbrushes Farm boasts over 35 acres of soft fruit which is available to pick until late September. So, your little farmers with have lots of fun stocking up your fruit supply! The Farm Shop is open from 9:30am until 6pm, with last entry to the Pick Your Own site at 5pm.
Please note, at this moment in time, you must reserve a slot in order to come and pick your own fruit – currently available to pick is strawberries and gooseberries, yummy!! Also, their farm shop is open as normal just with social distancing measures in place and their Tea Room has reopened in the form of their new Takeaway Cabin! – So you can still get your cold or hot drinks and scrumptious baguettes. Find out more here.
Thurloxton Farm- Somerset
Open 10am – 6pm daily
Set within the beautiful Devon surroundings, Thurloxton Farm has strawberries, raspberries, loganberries, redcurrants and broad beans! You'll also get the chance to see Ouessant sheep… the smallest sheep in the world!
Please note, whilst their PYO is now open, following government advice, Thurloxton Farm has put implemented several changes which can be found here.
Craigie's Farm Shop – Edinburgh
Open 9am – 5pm every day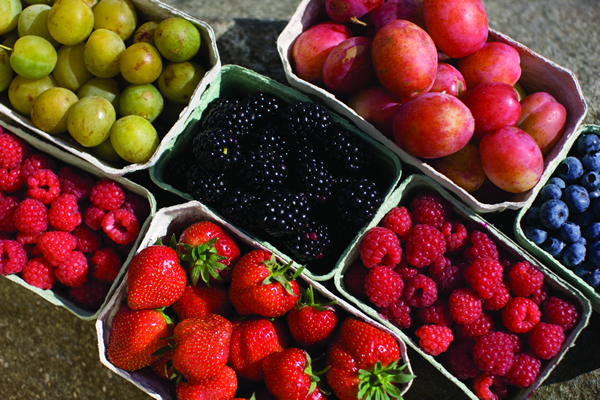 Head here to pick strawberries, cherries, raspberries, redcurrants, blackcurrants, gooseberries, peas, broad beans, french beans, runner beans and blackberries. There is an availability calendar on their website so you can check before you go! If you pick too much, remember you can make some delicious jam. Staff will happily give you jam-making tips, just ask!
Please note, at this moment in time, Craigie's Farm Shop has launched a new online ticketing service for PYO, so you must pre-book as the farm will not be able to accommodate anyway who has not booked due to the limited number of slots. Find out more here.
Ansty Pick Your Own and Farm Shop – Wiltshire
Open Monday 10:30am – 4pm, Tuesday – Saturday between 9.30am – 5.30pm, and Sunday 10am – 4pm.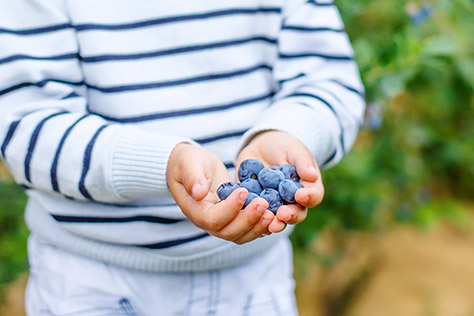 Set in the rural countryside on the Dorset/Wiltshire border, Ansty farm overlooks the beautiful Wiltshire Downlands and offers a large variety of berries to fill your basket with! Strawberries, tayberries, gooseberries are just some of the fruits you can pick at the moment! Blackberries, blackcurrants and loganberries will be ripe very soon!
Please note, whilst their PYO fields have reopened, they would recommend before coming come to pick with the reading through all social distancing measures information, which can be found here. 
What have you been up to? We'd really love to know! Someone else might love it, and really want to go! If you've got an idea, suggestion or review, you can shout all about it on whatever channel you choose!
Let's go on a Picniq! Follow us on Facebook, Twitter or tag us on Instagram using the #PicniqUK hashtag!