Check out these princess cupcakes, they're so easy to create!
Even better still, they taste so great!
Quick and easy for little ones, plus affordable too,
Be sure to save one, just for you!
You will need: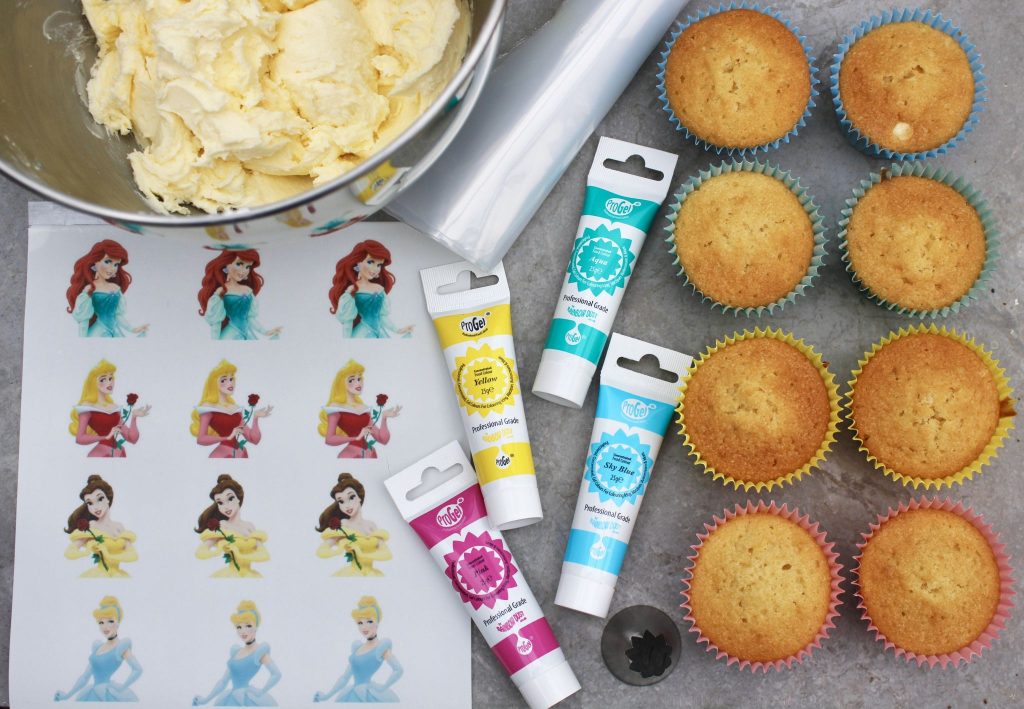 ⭐️Cupcakes of your preference:  homemade or shop- bought. (I've made white chocolate chip cupcakes)
⭐️Vanilla buttercream:  homemade or shop-bought.
(If homemade- 2:1 icing sugar to butter ratio +vanilla essence, I made a 12oz mixture for these)
⭐️Food colourings in the colours of your princess dresses
⭐️Piping bag and extra large nozzle – Buy here
⭐️ Princess edible half body cupcake toppers – Buy here
Optional Extras:
⭐️Edible glitter
⭐️Cocktail sticks (if needed)
Method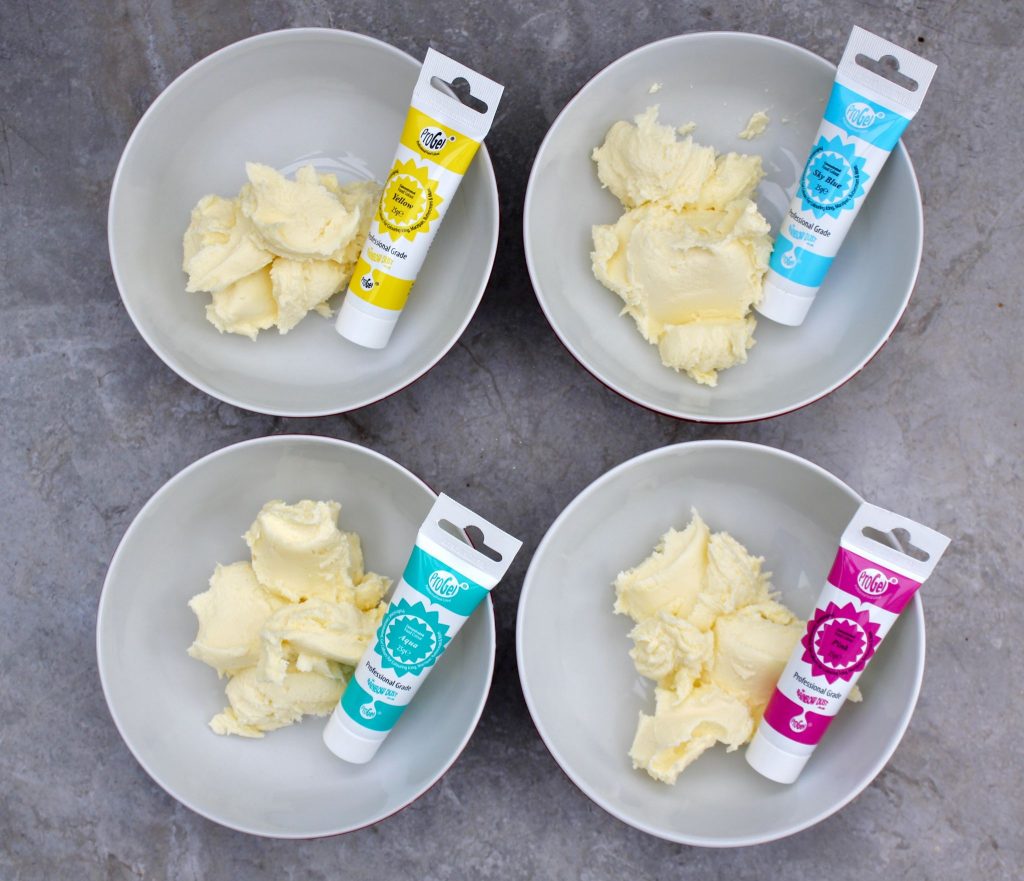 1. First, separate your buttercream into bowls ready to be coloured.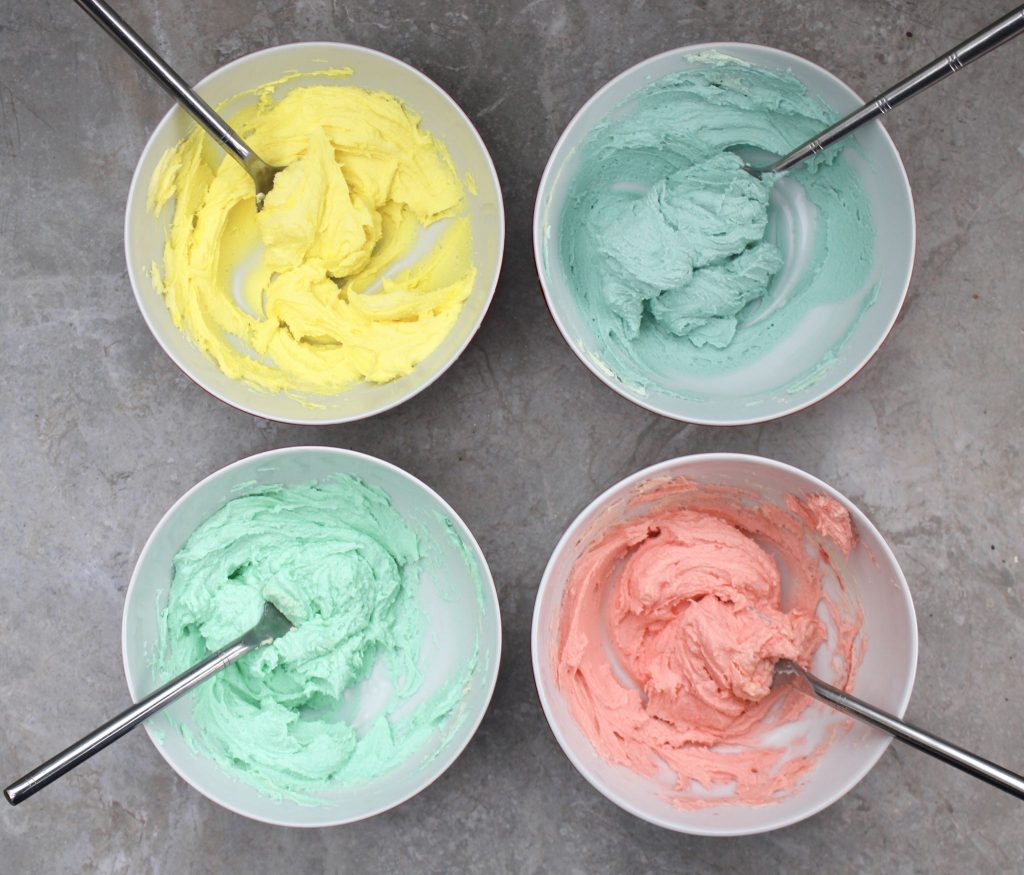 2. Add a small amount of food colouring to each bowl of buttercream and mix to your desired colour.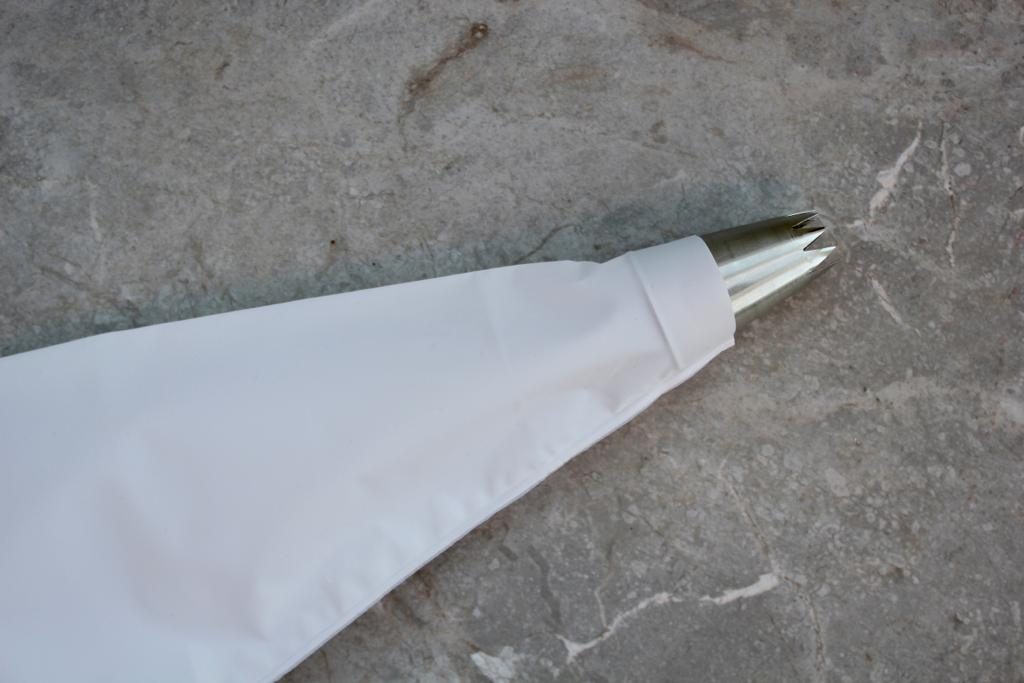 3. Put your nozzle into the snipped piping bag and spoon in the first colour of buttercream.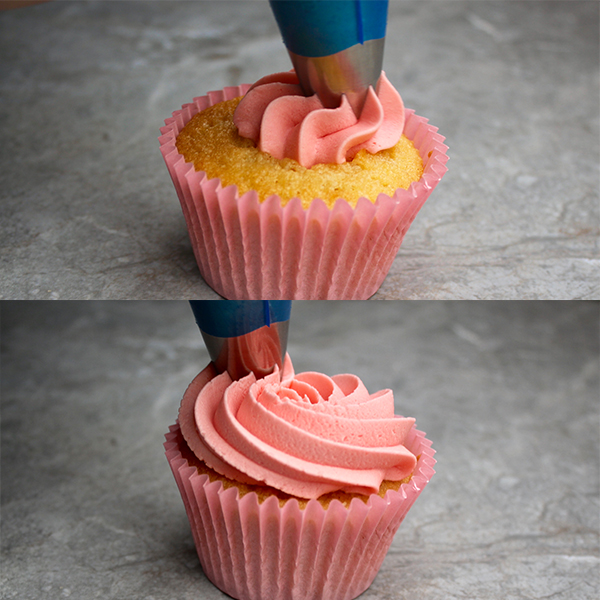 4. Pipe a simple swirl on to each cupcake as pictured, if you haven't piped before, check out Cupcake Jemma's piping tutorial videos on YouTube here!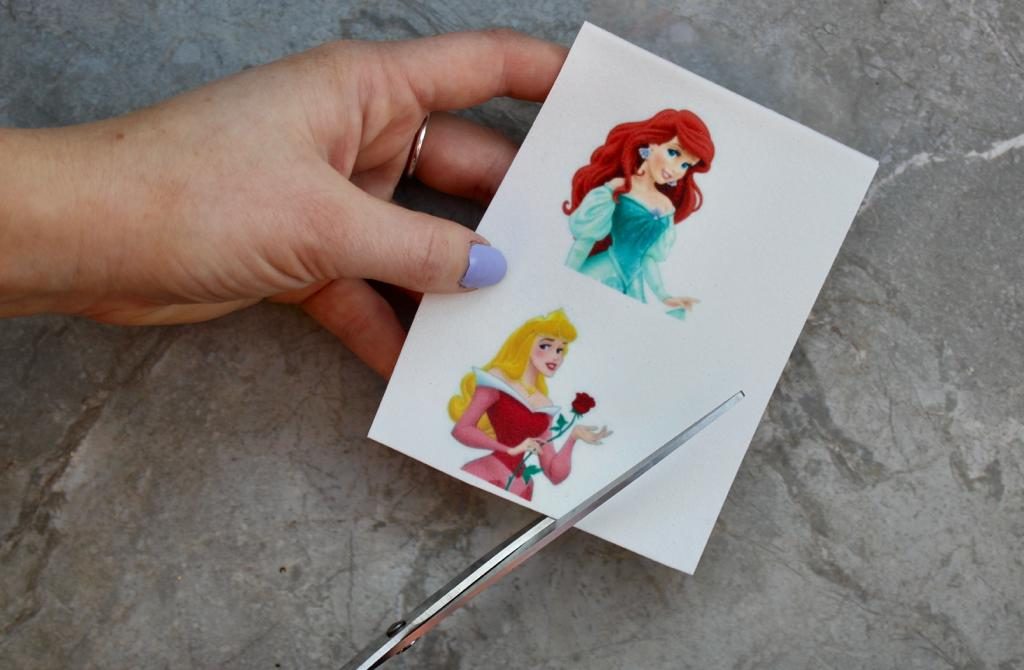 5. Cut your toppers out if not pre-cut and add a cocktail stick to the back (with edible glue or even water) if they require more support in order to stand up but it shouldn't be necessary.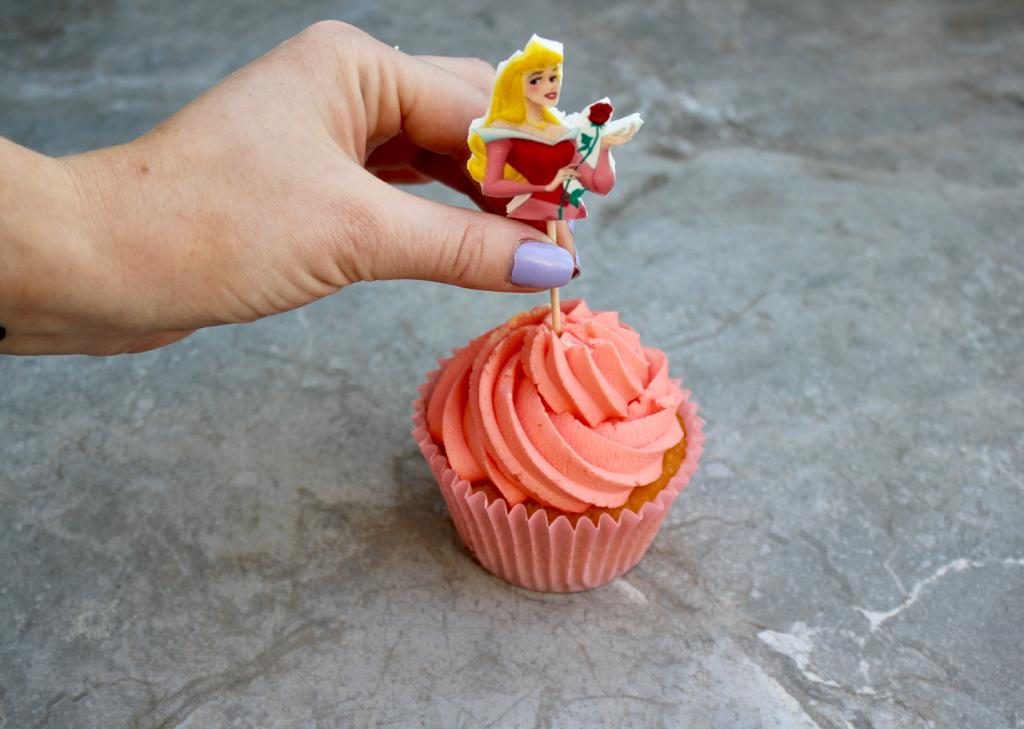 6. Stick the corresponding topper into the matching cake and bippity boppity boo! Super simple princess cupcakes!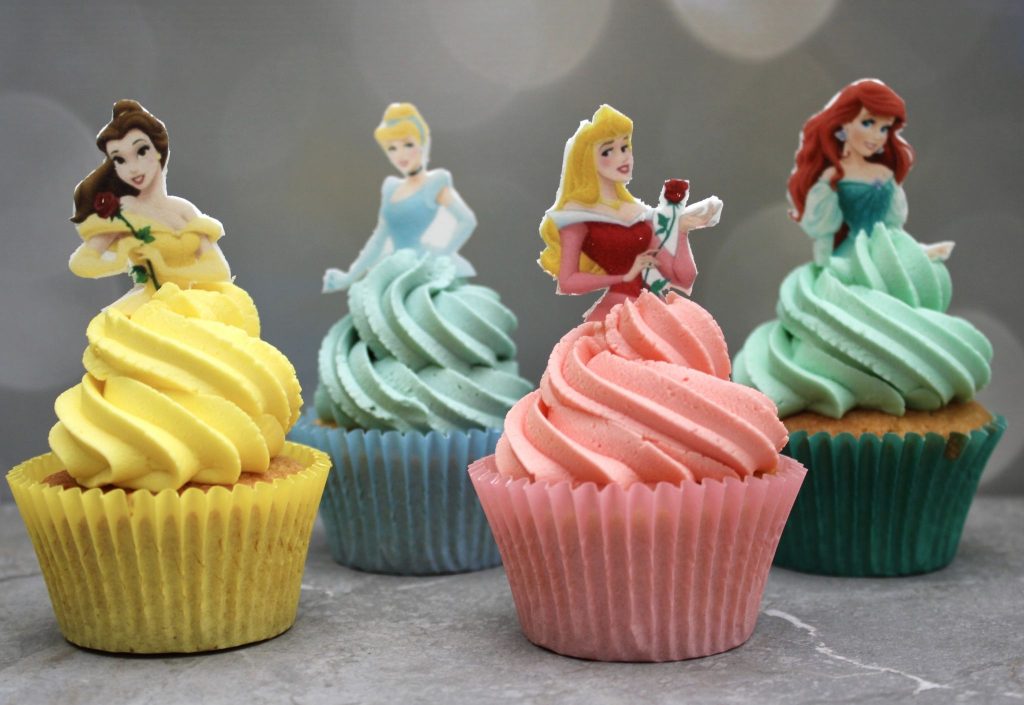 Thank you so much to Chloe Hammond from CakeDays, Wimborne, Dorset for showing us how to make these perfect princess cupcakes!
To see more of Chloe's beautiful cakes, or to make an order, follow her on Instagram Click here
Do you have any creative cake recipes?  We'd really love to know! Someone else might love it, and really want to give them a go! If you've got ideas, suggestions or reviews, you can shout all about it on whatever channel you choose!
Let's go on a Picniq! Follow us on Facebook, Twitter or tag us on Instagram using #PicniqUK! ❤️