If you're looking for something sweet,
Check out this blog for the perfect treat!
From fudge, biscuits and delicious cakes,
I'm sure you'll find the perfect thing to bake!
Unicorn Fudge
You will need:
800g icing sugar
10 tbsp condensed milk
1 tsp vanilla extract
Food colouring (red, blue, green)
100g softened butter
Method:
1. First cream your butter, condensed milk and vanilla extract. Then, add in the icing sugar and mix with an electric mixer or hand.
2. Once your mixture looks like bread crumbs, start rolling the mixture into a ball and split into three.
3. Once you have the mixture separated in 3, add a few drops of food colouring to each one. We only added one of the food colours to each mixture to help get the colour even.
4. Next, grab a baking tin and split each of your coloured fudge into smaller balls, then place around randomly in the tin and join them together. Make sure to add rainbow sprinkles now!
5. Finally, place in the freezer for an hour or overnight and cut into slices to enjoy!
Rice Krispie Cakes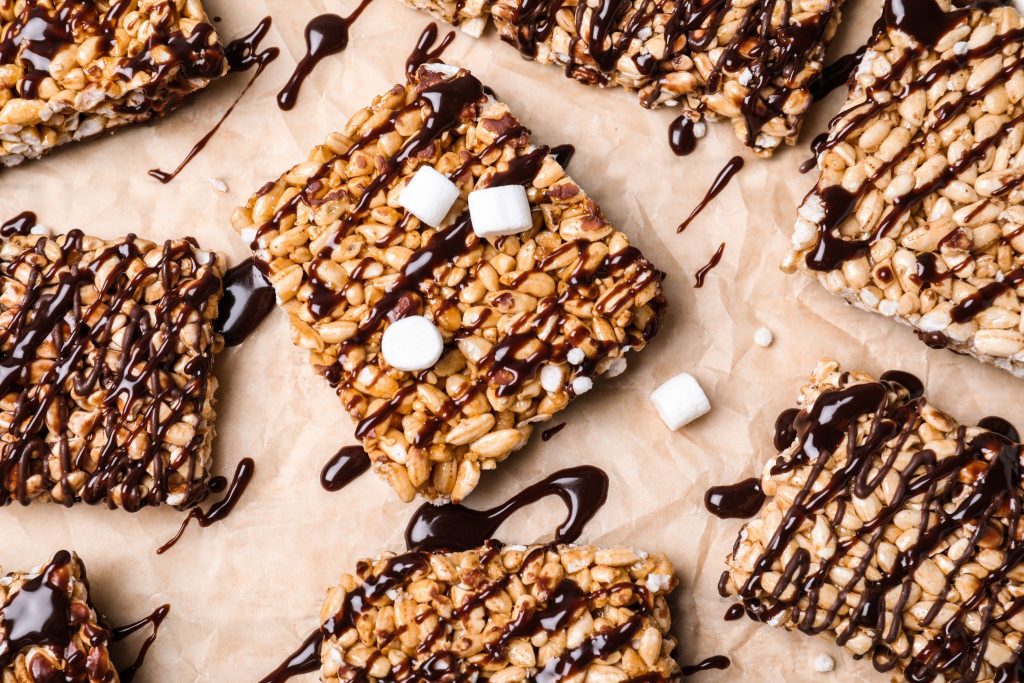 You will need:
100g milk chocolate
50g dark chocolate
100g butter
4 tbsp golden syrup
100g Rice Krispies
Mini marshmallows
Method:
1. Start by melting your chocolate with the butter and golden syrup in 10-second bursts in the microwave. Once everything is melted, stir in the Rice Krispies and coat with chocolate.
2. Then, place your mixture in either 12 fairy cake paper cases or nine cupcake cases. Now, put marshmallows on top to decorate and leave to sit for 1 hour.
Nutella Cake
You will need:
4 large eggs
240g Nutella
Method:
1. Preheat your oven to 180C and line a 20cm round springform cake tin with baking paper and set aside.
2. Now, crack your eggs into a mixing bowl and beat until the mixture triples in volume for 5-7 minutes.
3. Next, spoon your Nutella into a microwave-safe bowl and heat for 15-20 seconds until it is soft.
4. Spoon one-third of the egg mixture and fold into the Nutella until entirely combined. Do this until all the egg and Nutella is combined.
5. Lastly, spoon the mixture into a pan and bake for 25-30 minutes. Make sure the cake is completely cool, then slice and serve.
Homemade Chocolate Digestives

You will need:
350g wholemeal flour
150g cold butter, diced
1/2 tsp bicarbonate soda
55g dark muscovado sugar
2 – 3 tbsp milk
150g milk chocolate
Method:
1. Pour your flour and butter into a food processor and blitz until it looks like breadcrumbs.
2. Next, add the bicarbonate of soda, sugar, 1/2tsp salt and milk to bring it into a dough. Once in a dough, flatten in a disc shape, wrap in clingfilm and chill for 30mins.
3. Heat your oven to 180C, line your baking tray with baking paper and cut 10-12 biscuits and arrange on the trays.
4. Next, bake for 15-18 minutes until golden and let cool. Once your biscuits have cooled, melt your chocolate in a bowl. Then, dip one side of your biscuit in the chocolate and leave to set.
Ice-Cream Cone Cakes
You will need:
Ice Cream cup cones
170g golden caster sugar
170g unsalted butter
3 eggs
170g self-raising white flour
1 tsp vanilla extract
For the icing:
250g unsalted butter
500g icing sugar
1/2 vanilla tsp
Sprinkles
Chocolate flakes
Method:
1. Preheat your oven to 180C and wrap each ice cream cone in foil and stand in the dips of a muffin tin.
2. Next, cream together your sugar and butter until light and fluffy! Then, add the eggs one at a time and beat well. Fold in the flour and vanilla extract and mix until well done.
3. Place a large spoonful of your mixture into each ice cream cone, but do not fill to the top! Then, bake for 20 minutes or until cakes are golden. Leave to cool and remove the ice cream cones from the foil.
4. To make your buttercream icing, mix your icing sugar butter and vanilla extract and mix until smooth.
5. Lastly, spoon the piping bag into a piping bag and swirl over the cakes. Finish the cakes off by adding sprinkles and a flake!
Easy Chocolate Mousse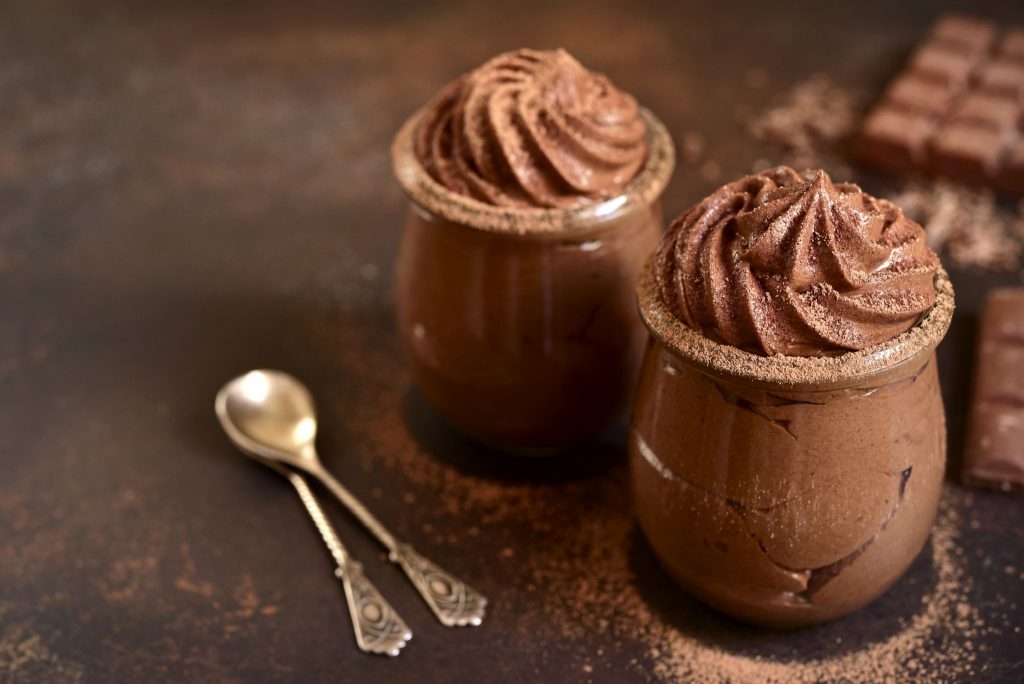 You will need:
160g dark chocolate
4 eggs
50g caster sugar
Method:
1. Start by finely chopping your chocolate and placing into a heatproof bowl. Next, add 75ml of water and place over a simmering saucepan to melt the chocolate. Once all your chocolate is melted allow time to cool slightly.
2. Next, beat the egg yolks and half of the sugar together in a bowl until pale and thick before slowly incorporating the melted chocolate.
3. The next step is to whisk the egg whites until soft peaks form and gradually mix in the remaining sugar. Then, fold the egg whites into the chocolate mixture a third at a time.
4. Place into serving glasses, cover with clingfilm and place in the fridge for 4 hours to set.
What have you been up to?  We'd really love to know! Someone else might love it, and really want a go! If you've got ideas, suggestions or reviews, you can shout all about it on whatever channel you choose!
Let's go on a Picniq! Follow us on Facebook, Twitter or tag us on Instagram using #PicniqUK! ❤