An underwater journey through the ocean,
See thousands of creatures swimming in motion.
You're sure to experience a spectacular day,
But watch out for sharks or you might become prey!

Save up to 43% on tickets when you book with Picniq!
1. Rockpool Explorer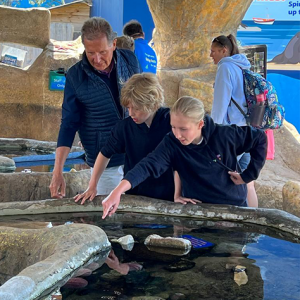 One of the most interactive experiences at SEA LIFE Weymouth is the Rockpool. Discover the creatures inhabiting the shallow pools, and if you're feeling brave and remember to respect the rules of the Rockpool then you can even touch a Starfish! You can see Anemones, Crabs and Starfish in the pools, all of which are fascinating to learn more about.
2. Fairy Penguin Island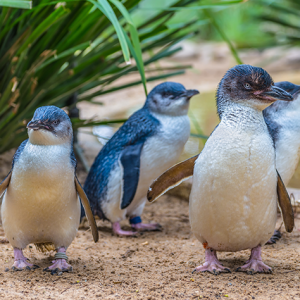 The smallest penguins in the world now have a home at SEA LIFE Weymouth, and they are extremely cute! You can learn lots about these adorable creatures and even learn their names from the helpful coloured tag system. Don't miss their feeding time at 12:30pm every day!
3. Night and Day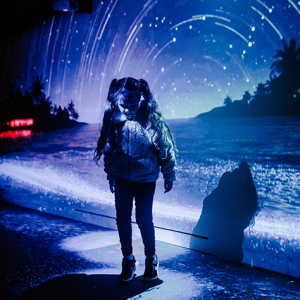 SEA LIFE Weymouth's new Night & Day Ocean Experience is an immersive display which lights up the ground under your feet as you dance across the shore! The bio-fluorescence simulation is a magical experience which you can spend plenty of time having fun with, exploring exciting ways to move around and enjoy the lights of the beach scene.
4. Underwater Tunnel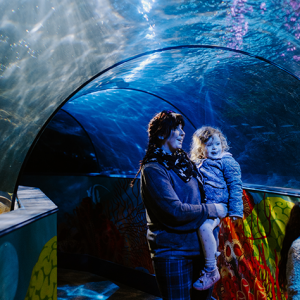 On your way out of the shore display, you will journey through the underwater tunnel, allowing you to be fully immersed in the wonders of the ocean. Look out for turtles, sharks, and fish all around you as you explore their home.
5. Peppa Pig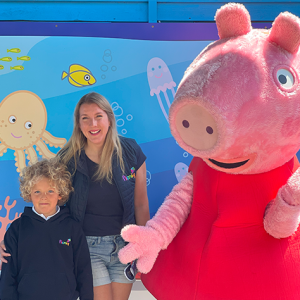 Peppa is a frequent visitor to SEA LIFE Weymouth, so make sure you catch her when she's around! At selected times she'll be around for photos and meet & greets, and kids can enjoy an interactive trail around the park with lots of fun activities and reward for completion. Peppa's Aquarium Adventure is included with general admission.
6. Seal Feeding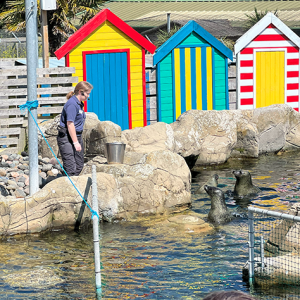 There are many feeding displays and talks to see around the park, however our favourite was the seal feeding. These cheeky animals are so playful it really makes feeding time a show! They dance around in the water and perform beautiful jumps making the whole experience fun (watch out in the front row or you'll get splashed!)
7. Coral Reef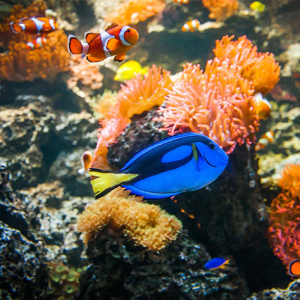 SEA LIFE is home to a variety of amazing creatures, some of which are often mistaken for rocks and plants! The Coral Reef located at the Shipwreck is built up of many "living plants" which make homes for the other creatures inhabiting it. Keep an eye out for Nemo and Dory swimming around!
8. Turtle Sanctuary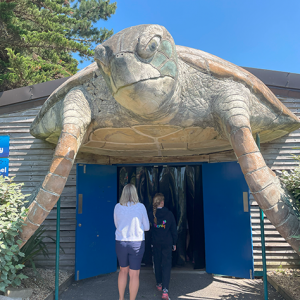 The Turtle family at SEA LIFE Weymouth is full of big personalities which you can get to know at the Turtle talks taking place every day at 12:30pm and 3:00pm. With their long lifespan, it's hard to imagine what these beautiful creatures went through before they were rescued, but they have all found rehabilitation at SEA LIFE and you can see them enjoying their new homes when you visit.
9. Tropical Lagoon

The Lagoon is home to multiple species of Ray which are incredible creatures who are not too shy to come and say hello! They gracefully glide through the water almost as if they are dancing, and have incredible camouflage skills so make sure to look very carefully at the sea floor!
Have you explored a local SEA LIFE recently? We'd really love to know! Someone else might love it, and really want to go! If you've got ideas, suggestions or reviews, you can shout all about it on whatever channel you choose!
Let's go on a Picniq! Follow us on Facebook, Twitter or tag us on Instagram using #PicniqUK!