Oh, what to do in June?
The sun is out and the flowers in bloom,
If you want some summer fun,
Head outdoors into the sun!
As the summer season begins to pick up, there are bundles of entertaining family-fun events that you and your little ones can get involved in. Whether it's music or theatre, movies or adventure, here's our picks for what's on in June.
BBC Earth Experience
📍 London
⏰ Now open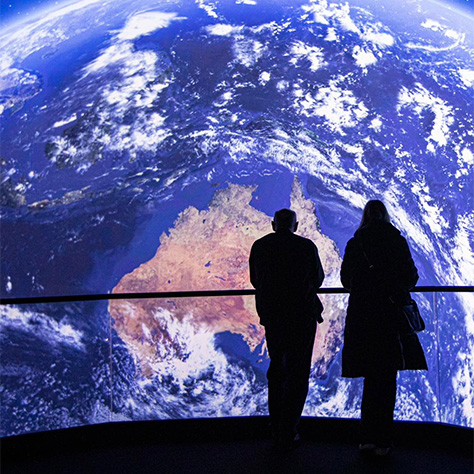 Experience an unforgettable journey through the natural world and its habitats. Explore the diversity and life through epic and breathtaking footage that's projected across the walls on purpose-built displays. Narrated by the legendary David Attenborough, this is one for all the family.
Mardi Grrra!
📍 Chessington World of Adventures
⏰ Running 27th May – 25th June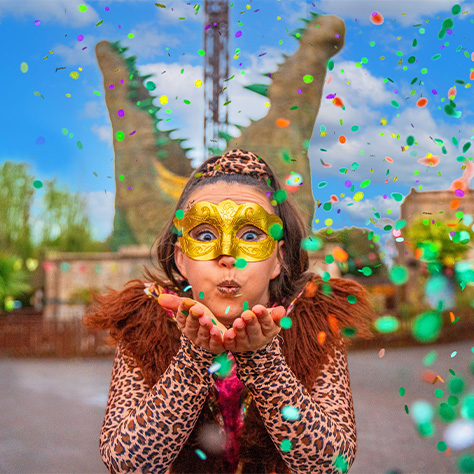 Welcome to the Mardi Grrra, a wonderful street carnival that's filled with wild dancing, outrageous shows, and dazzling celebrations for all to enjoy! Explore the Mardi Grrra at the mane stage within the Chessington World of Adventure grounds. Once you've had enough fun, you can continue your journey through the fantastic theme park.
Midsummer Carnival
📍 Warwick Castle
⏰ Running 17th June – 16th June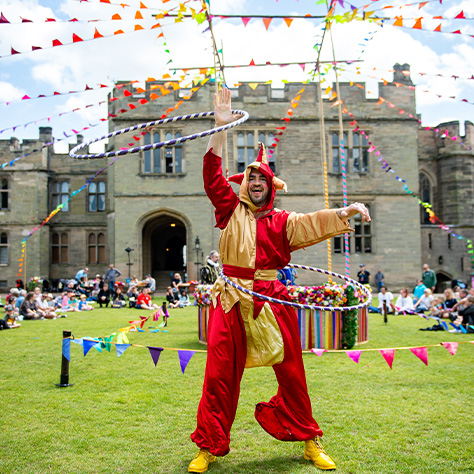 Come join the colourful celebrations at the Midsummer Carnival. The merrymaking spectacle has minstrels and jesters entertaining the crowds all across the castle grounds. There's also music, horses and lots of silliness. Will you meet the Tudor royalty? With plenty of shows and fun interactive games to participate in, make sure you head to Warwick this June. Save with our exclusive family ticket here.
Drive-in Movie
📍 Adventure Cinema, various locations
⏰ Various dates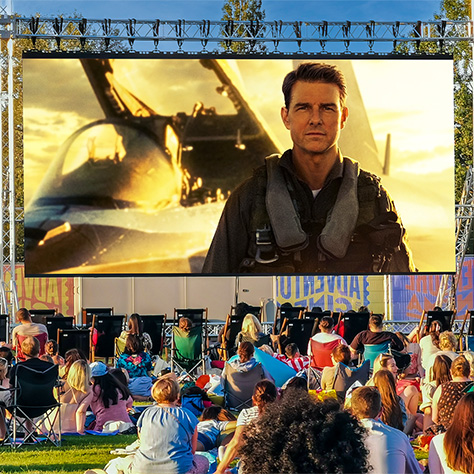 The sun is setting, the wind is on your face and you're kicking back in your camping chair to settle down to watch a movie al fresco! Visit Adventure Cinema to see their many locations and dates, and watch a film outdoors this summer. They have a variety of films from Mumma Mia, Elvis, the Greatest Showman and more!
Pirate Treasure Hunt
📍 Sea Life in Blackpool
⏰ Running 28th May – 3rd September

A-hoy! Your little explorers will love navigating the oceans this June, discovering the answers to the clues on their treasure maps and potentially winning themselves some booty! At Sea Life Blackpool, there's an arrrr-some Pirate Treasure Hunt this summer. There's also "The Pirates of Sealife" show that will run on the hour every hour from 11am – 4 pm. Save with our exclusive family ticket here.
Peter Rabbit
📍 Quantum Theatre, Various Locations
⏰ Running 31st May – 3rd September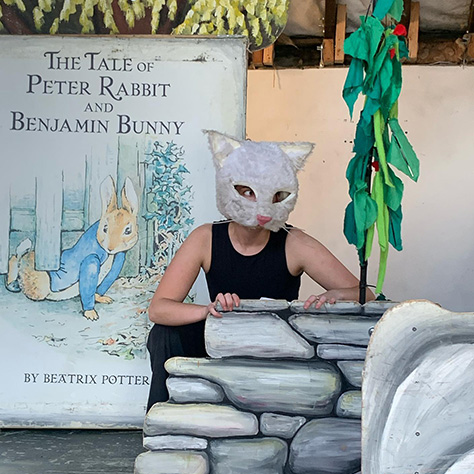 Watch Peter and his naughty cousin Benjamin as they go on their hopping adventures and explore the dangers of Mr. McGregor's garden.  This is an adaption from the beloved Beatrix Potter tales, it is a heartwarming story that's been cleverly adapted for stage by Quantum Theatre. Find out more about this show here.
The Story Museum
📍 Oxford
⏰ Open now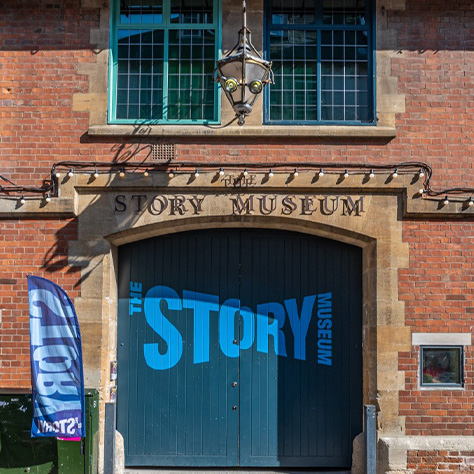 Magical realms are merged when you walk through the doors of The Story Museum. Will you fall into Wonderland? Walk through the wardrobe into Narnia? Fly through frozen skies? As you wander through the museum there are interactive elements everywhere! From dressing up, touching objects, listening, or smelling, become immersed in your favourite stories.  
Lego® Ferrari Build and Race
📍 Legoland® Windsor
⏰ Open now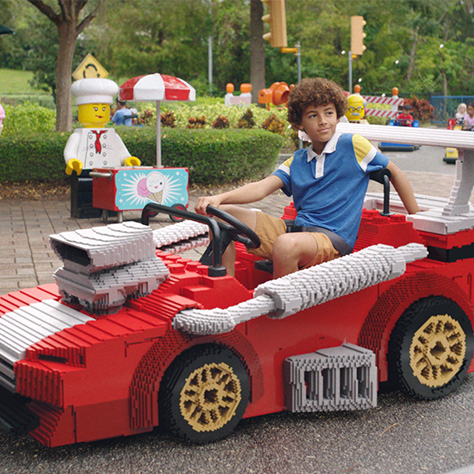 The newest attraction is here! Race to LEGOLAND® to experience their interactive race attraction. Learn interesting facts about racing history, build and digitally scan your own Ferrari Lego model, and race it on an interactive racetrack. Will you be the fastest driver? Find out at your next visit, book here.
Playground Design Competition
📍 Wicksteed Park
⏰ Running 24th April – 27th June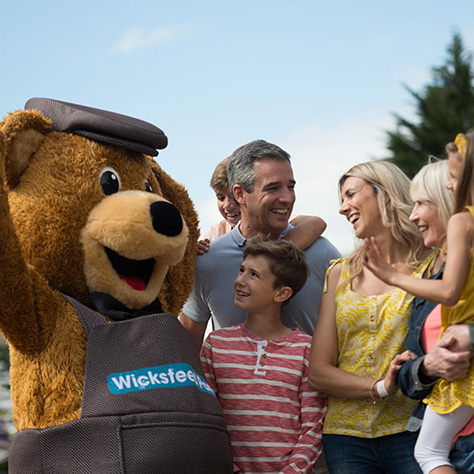 This awesome competition is closing shortly! Make sure you get your submissions in. Wicksteed Park are looking for a 2D or 3D image model of a playground equipment, the winning submission will be installed in their park. Check here for more information.
Van Gogh Alive
📍 Brighton
⏰ Running from May 12th – 3rd September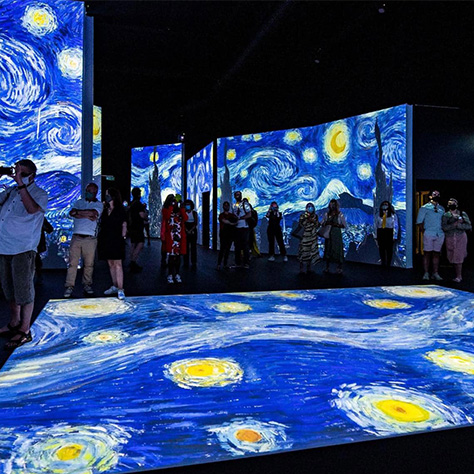 Walk within the world of the infamous painter Vincent Van Gogh. At this interactive experience, you'll be immersed in the multi-sensory areas. There's lots to do, from an art activity area to the interactive gallery, and even the opportunity to walk into a life-sized version of Van Gogh's 'Bedroom'. Find out more here.
Newsies
📍 London
⏰ Various dates across June and July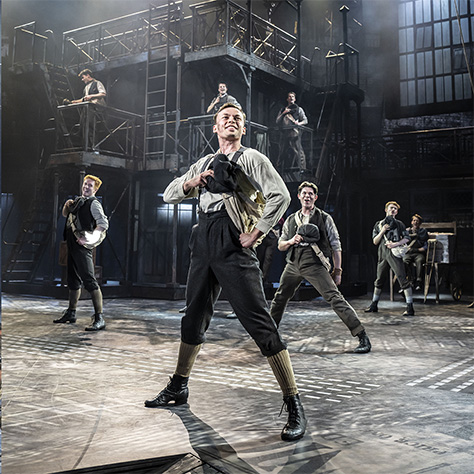 Disney's Newsies, is now at London's Troubadour Wembley Park, playing for a limited time. This gravity-defying show is performed by a talented ensemble, in a tale of teenage newspaper sellers who dream of a life away from hardship and trials. The summer Theatre sale is now on, book tickets to this award-winning show from £25.
Mardi Gras
📍 Alton Towers
⏰ Running from 20th May – 18th June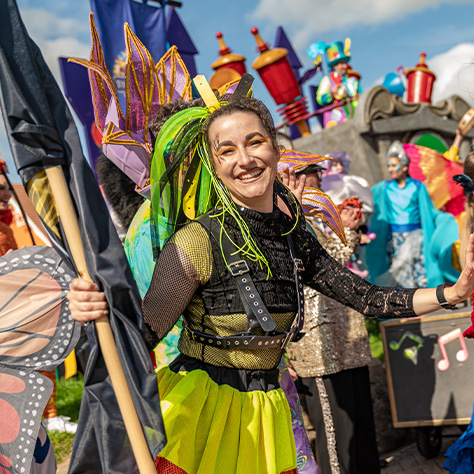 Experience the high-energetic music that will dazzle, dance and explode through the streets of Alton Towers this June. This burst of colour and fun will entertain the entire family, with shows for all to get involved in. Explore the flavours of the Mardi Gras through the wide variety of food and drink that's also available. Book your next visit here.
What have you been up to lately? We'd really love to know! Someone else might love it, and really want to go! If you've got ideas, suggestions or reviews, you can shout all about it on whatever channel you choose!
Let's go on a Picniq! Follow us on Facebook, Twitter or tag us on Instagram using #PicniqUK!