Larmer Tree Festival, Wiltshire, 14th – 19th July 2015
From the moment we arrived at the Larmer Tree Festival we instantly relaxed. Greeted with friendly smiling faces who guided us to the camping site, we soon pitched our tent in the 'Quiet Camping' where we had plenty of space around us.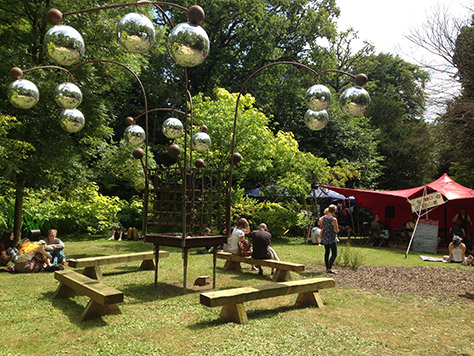 The festival is set in the beautiful Larmer Tree Gardens and there are surprises around every corner; sofa's and disco balls hidden in trees, street theatre performers 'protesting' about smiling and not to mention the fantastic kids area for families!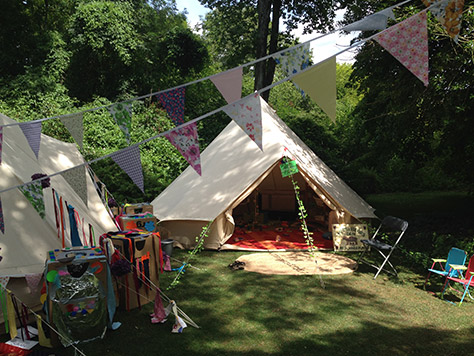 In the kids area there was a great little café to grab some food and lots of activities including many crafts for children of all ages. There's even a tent for babies to play with baby changing facilities.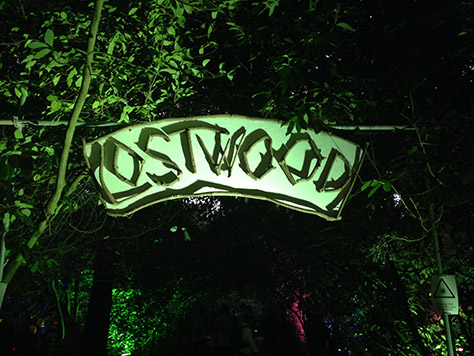 The Lost Wood had lots of hidden wonders, including an amazing shadow theatre for the children to show off their skills and a fire pit that was perfect for toasting marshmallows.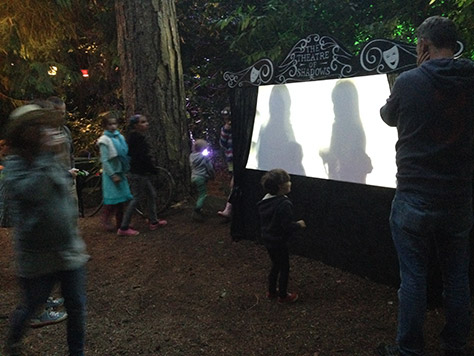 The shadow theatre… the kids were loving it!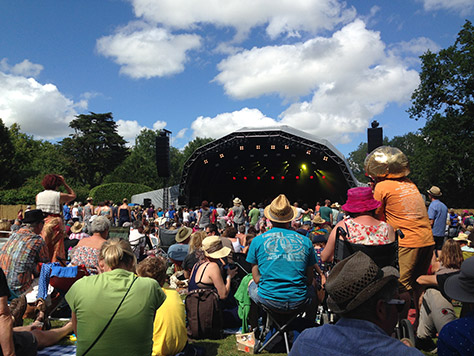 In front of the main stage we were able to spend hours relaxing on our picnic blanket watching a brilliant mix of world music, eating delicious foods and sipping chilled drinks.
There were a number of other stages where you could watch comedy, laugh at the silly dance music contests and even watch serious theatre.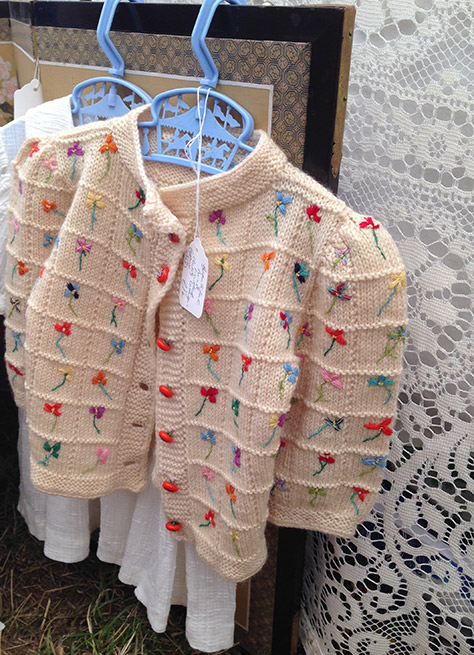 I particularly liked the stalls were you could buy a range of fabulous products including vintage clothing, jewellery and adorable children's clothing!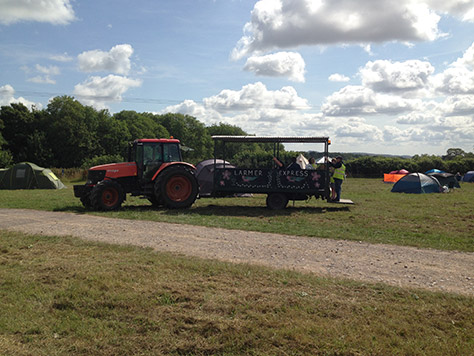 The facilities on site were fantastic with three different areas to camp; 'general', 'family' and 'quiet' camping. All had plenty of space to pitch a tent, powerful hot showers and even flushing toilets… festival luxury! If you had lots of stuff to carry there was the Larmer Express that picked you up and took you to the main festival area and back again, plus Mr Trolley was there so you could hire trolleys for tired legs or to help move your stuff. We also found a shop that sold all the 'essentials' including fresh fruit for the kids and daily newspapers.
Overall we had a fantastic weekend of laughter and fun at this incredibly family friendly festival!
Find out more about the festival here.
P.s We were lucky enough to get press tickets, but I'm still writing the truth.