Check out these Oreo cupcakes, they're so easy to create!
Even better still, they taste so great!
Quick and easy for little ones, plus affordable too,
Be sure to save one, just for you!
What you will need (makes 15 cupcakes)
Cupcakes:
15 whole Oreos
200g Butter/Margarine
200g Caster Sugar
4 Eggs
150g Self Raising Flour
50g Cocoa Powder
1-3tbsp Whole Milk
Buttercream:
200g Butter Crem
500g Icing Sugar
6-8 Crushed Oreos
2-4tbsp Whole Milk
Decoration:
Oreos… plus anything else you fancy!
How to make:
Begin with preheating your oven to 180c/160c Fan and line your muffin trays with cases. This recipe makes 15 so aim to line out that many cases (you may need two trays)! Put a whole Oreo at the bottom of each cupcakes case and then leave to one side.

2. Next, beat together the butter and sugar until it is pale, light and fluffy.3. Now, add the eggs, self-raising flour, cocoa powder and mix until smooth. If your mixture is a bit stiff, add 1tbsp of milk till you reach your desired consistency.

4. Next, spoon the mixture into each of the cases on top of the whole Oreo and pop into the oven to bake for 15-20 minutes until cooked through. Once baked, leave to cool on a wire rack.

5. Now, it's time to make the buttercream. Beat the butter at room temperature with a mixer until smooth and supple. Next, gradually beat in the icing sugar too until it is all incorporated. Add the finely crushed Oreo's (you may want to blitz these with a food processor just so there are no lumps) and continue to beat for 3-5 minutes until super light and fluffy. Again, if it is slightly stiff, you can add some whole milk slowly until it is the desired consistency.
6. Using a 1M nozzle, pipe the buttercream onto the cupcakes and decorate with whatever you fancy! I popped a whole Oreo on the top!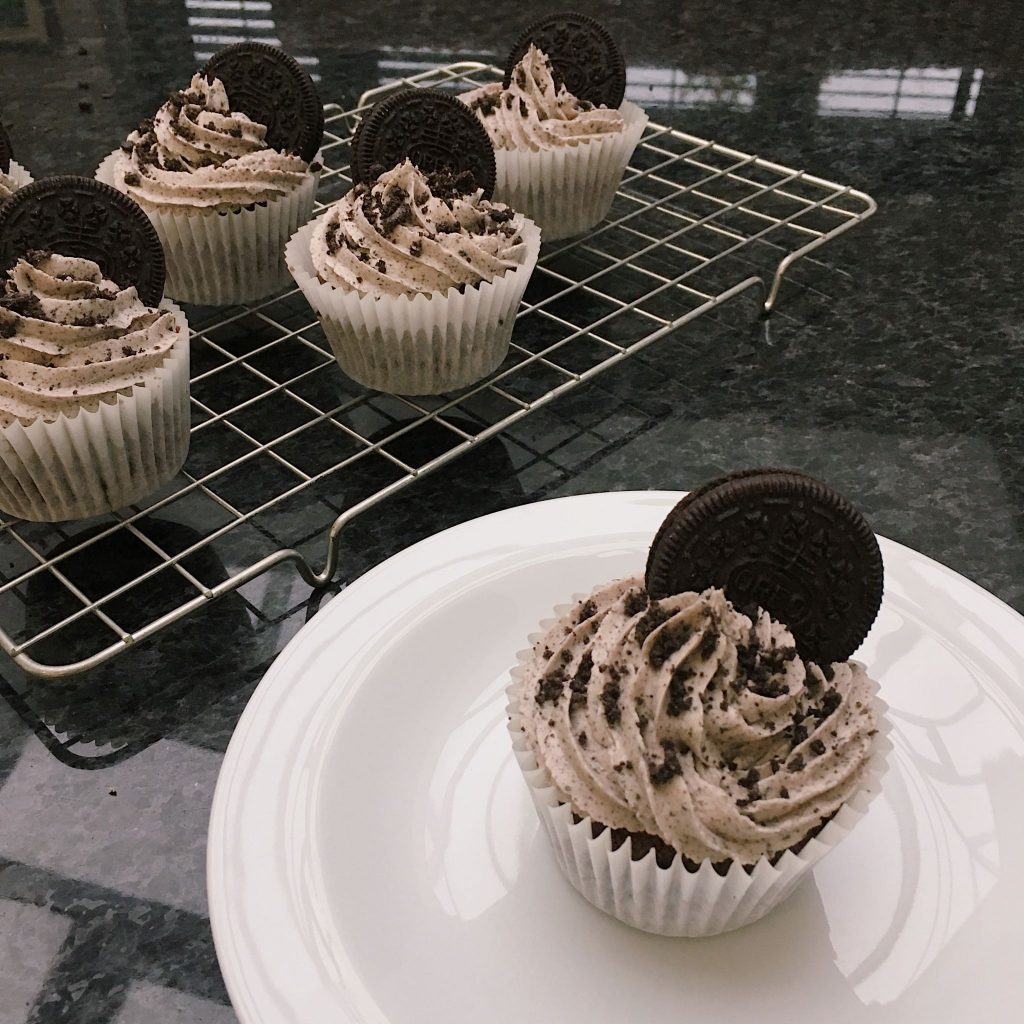 Thank you Jane's Patisserie for sharing this awesome Oreo recipe with us!
Do you have any creative cake recipes?  We'd really love to know! Someone else might love it, and really want to give them a go! If you've got ideas, suggestions or reviews, you can shout all about it on whatever channel you choose!
Let's go on a Picniq! Follow us on Facebook, Twitter or tag us on Instagram using #PicniqUK! ❤️