Bin those chocolate bars and packets of crisps!
Here are some healthy snack ideas to give to the kids,
Here are some ideas from Hummus to Teddy Bear toast,
Which ones will your kids love the most?
A Quick Hummus Recipe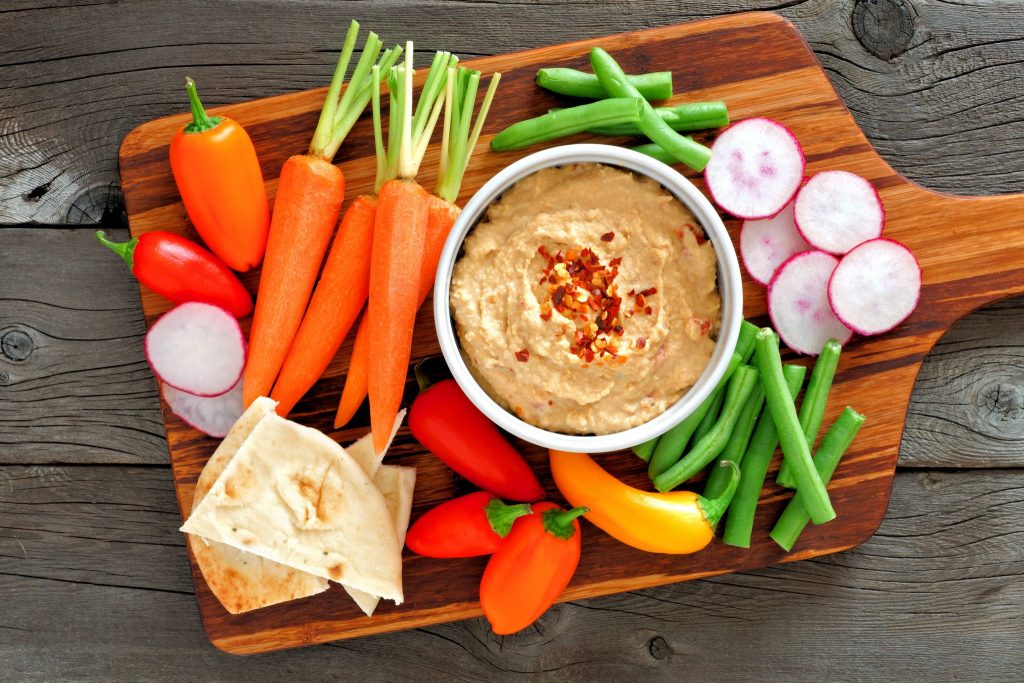 We all love hummus in our family and I have found that it's not that difficult at all to make at home. Serve with some chopped up carrots or celery for dipping.
Ingredients:
200g canned chickpeas
2 tbsp of lemon juice
2 garlic cloves, crushed
1 tsp ground cumin
Salt
4 tbsp water
2 tbsp extra virgin olive oil
1 tsp paprika
How to make:
1) Drain the chickpeas and rinse
2) Combine the chickpeas, lemon juice, garlic, cumin, salt and water into the food processor and blend into a smooth purée.
3) Season to taste with lemon, salt and cumin.
4) Pour into a dish and drizzle with olive oil.
5) Cut up some carrot, cucumber or pitta bread and enjoy!
Peanut Butter Teddy Toast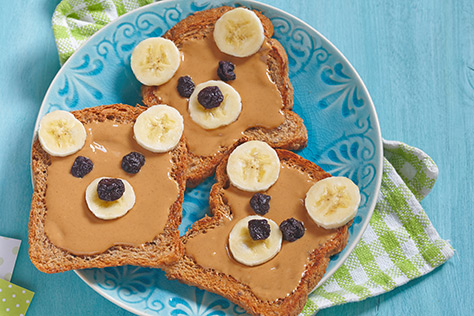 We made these earlier in the year and we keep re-making them as they are delicious as well as being adorable.
Ingredients:
Toast
Peanut Butter or Chocolate Spread
1 Ripe banana
Raisins
How to make:
1) Toast your bread to however crunchy you like it!
2) Spread it with peanut butter or chocolate spread.
3) Chop up the banana.
4) Place two pieces of banana on the top corners of the bread, then pop one in the middle for the nose.
5) Next drop raisins on top of the nose and two above for the eyes… and you have teddy bear toast!
Simple Guacamole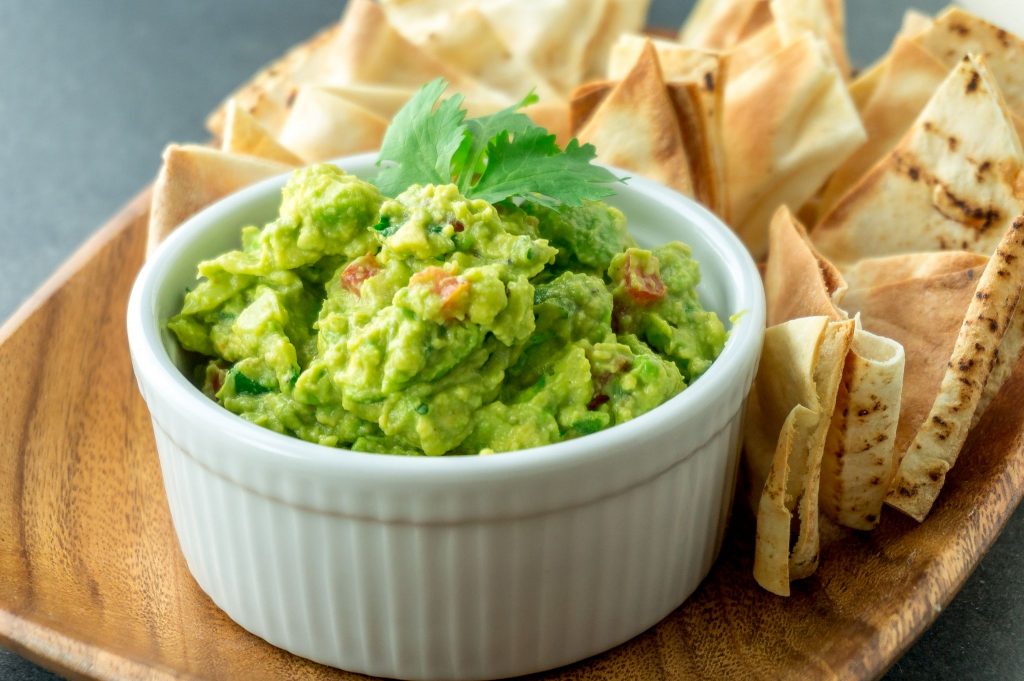 Got to love guacamole… simple and yummy!
Ingredients: 
2 avocados
1 small red onion, chopped
1 clove garlic, minced
1 ripe tomato, chopped
1 lime, juiced
Salt and pepper
How to make:
1) Peel, remove the stone and chop the avocado and add to a bowl.
2) Mash the avocado
3) Add the onion, garlic, tomato and lime juice
4) Season to taste.
Chocolate and Avocado Mousse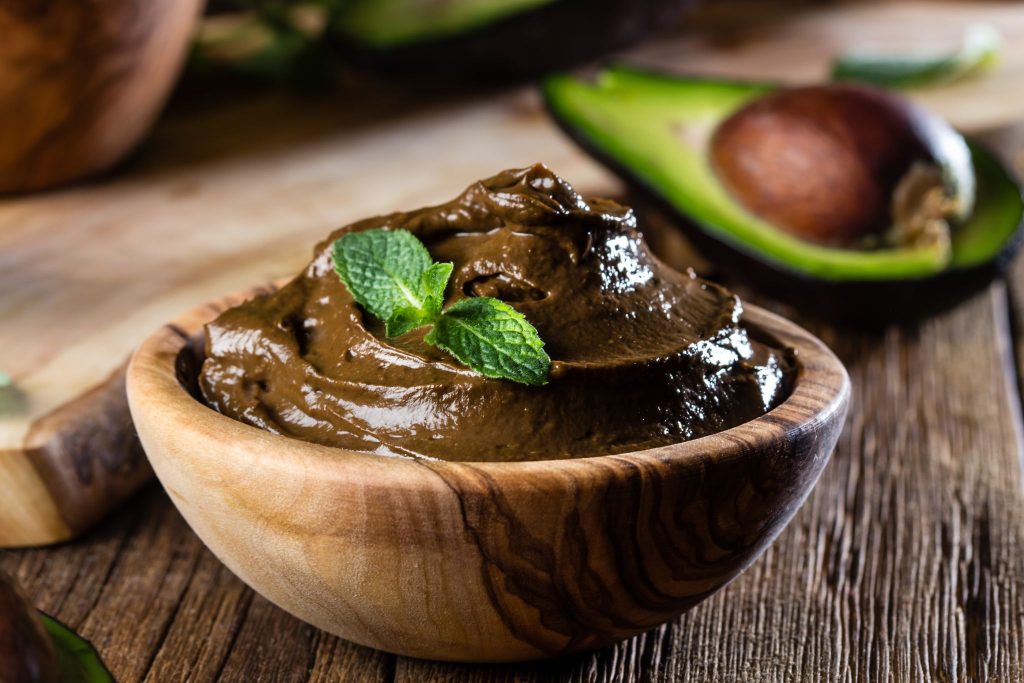 You did read that correctly, chocolate and avocado together! This healthy delicious mousse is perfect for little ones who have a sweet tooth.
Ingredients:
1 large ripe avocado
1/4 raw cocoa powder
1/4 cup coconut or almond milk
2 tsp stevia
1 tsp natural vanilla extract
How to make:
1) Puree the avocado until smooth.
2) Mix together the cocoa powder and milk.
3) Combine the avocado, cocoa and milk.
4) Stir in the stevia and vanilla and mix well.
5) Spoon mixture into bowls and chill in the fridge.
One Ingredient Banana Ice Cream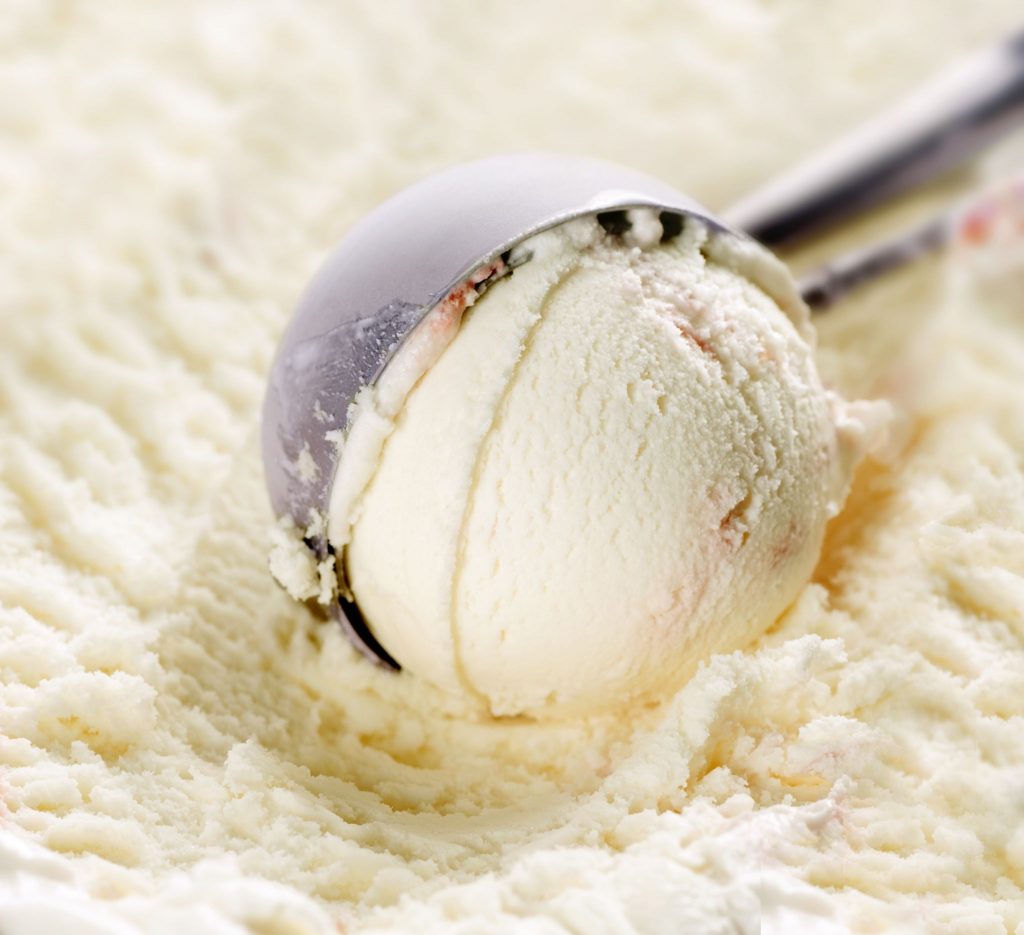 All you need:
4 very ripe bananas
Method:
1) Cut the bananas into pieces place them in the freezer in a bag or container for 1 hour.
2) Take the pieces of frozen banana out of the freezer and place them into a blender or food processor in small amounts and blend until the mixture turns creamy and smooth.
3) Serve immediately and enjoy your healthy 'ice cream'.
4) If you would like more flavour. consider adding peanut butter, Nutella, chocolate sauce or honey when blending the mixture.
Fruit Ice Lollies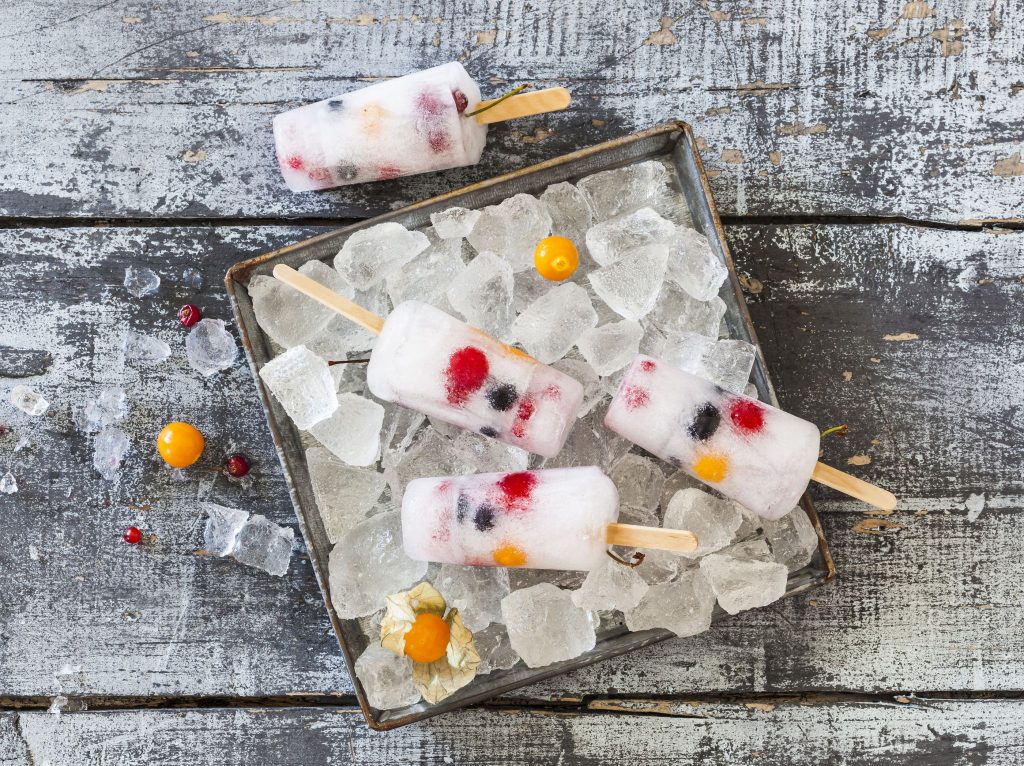 These yummy ice lollies are great for getting my kids to eat some fruit and they are refreshing on a hot day.
You will need an ice lolly mould such as these.
Ingredients:
1 peach
2 kiwis
75g blueberries
110g strawberries
350 -500ml white grape juice
How to make:
Arrange the fruit snuggly in the moulds, add the grape juice then insert the lolly sticks. The lollies will need to be frozen for around 6 hours and eaten within six weeks.
Have you made some super yummy, but healthy, snacks for kids? We'd really love to know! Someone else might love it, and really want to go! If you've got ideas, suggestions or reviews, you can shout all about it on whatever channel you choose!
Let's go on a Picniq! Follow us on Facebook, Twitter or tag us on Instagram using #PicniqUK! ❤