Prince Harry and Meghan Markle are getting married soon,
So what better way to celebrate than a family Disneymoon?
From making memories, character dining and occasion wear too,
There are plenty of magical moments just waiting for you!
Let them know you are Disneymooners!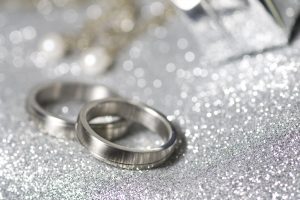 When you arrive at the park, head on over to Guest Services and ask if they have any honeymoon buttons or stickers. You will be sure to get plenty of 'congratulations' from the cast members and other guests! Also, it is worth letting the hotel that you are staying, as you never know as you never know what Pixie Dust might be spread! 
Dress for the (Special!) Occasion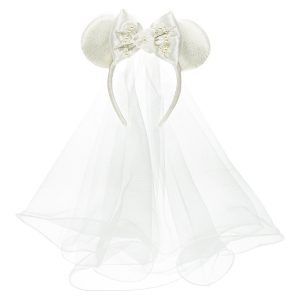 Want to dress to impress? Why not grab some super cute Disney themed honeymoon gear, like these bridal Minnie Mouse ears which are available to buy in the park stores.
Delicious Dining Experiences
Fit for Royalty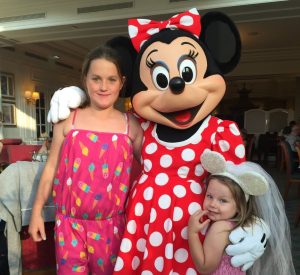 Want to feel like a real-life princess? Head to the Disneyland Hotel for afternoon tea, which is a tradition that harks back to 17th century English royalty! From scrumptious sweets, savouries and more, this is the ultimate treat for your family honeymoon!
Or why not dine with one of your favourite Disney characters in Inventions at the Disneyland Hotel for the ultimate experience? If you're feeling super fancy, the Sparkling Experience is not to be missed. Why not start with cocktails and fabulous food, before finishing the night with the illuminations from the Castle Club overlooking Sleeping Beauties Castle?
Stay Somewhere Special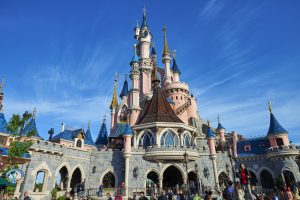 There are some wonderful, family friendly hotels near Disneyland Paris, all of which offer a free shuttle bus to the park for all budgets!
Vienna House Dream Castle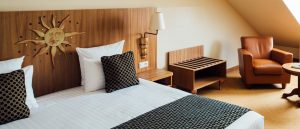 Vienna House Dream Castle at Disneyland® Paris is like a magical world in a beautiful French garden surrounds, designed in the style of a historic palace. With its perfect location, right by the Disney® Parks, this hotel is the perfect place for your Disneymoon! Find out more.

Explorers Hotel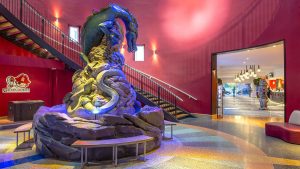 Enter into a world filled with pirates, great explorers, mermaids and other mysterious characters! With its 390 rooms, including family rooms accommodating up to 10 people, the Explorers Hotel in Marne-la-Vallée is the perfect spot to make memories that will last a lifetime! Find out more.
Vienna House Magic Circus
The magic of the circus with acrobats, jugglers, and clowns which are part of the colourful theme running through the interior of the Vienna House Magic Circus at Disneyland® Paris. The hotel is surrounded by a marvellous French park, wellness area, and French restaurant, not to mention its perfect location near Paris – the city of love! Find out more.

Make Memories that will last a Lifetime
A great way to capture the whole family in the character meet and greets, dining and on the rides is to purchase a Disney photo pass in advance of your trip. You will get a digital portfolio of all the photos taken on your trip, providing you with memories that will last a lifetime. Find out more.
Take a look at these adorable wedding themed candy apples! They're so easy to recreate – maybe you could add these to your special day?!
What have you been up to? We'd really love to know! Someone else might love it, and really want to go! If you've got ideas, suggestions or reviews, you can shout all about it on whatever channel you choose!
Let's go on a Picniq! Follow us on Facebook, Twitter or tag us on Instagram using #PicniqUK! ❤