Hip hip hooray, we're off to the magical land!
But how do we tell the kids our big plans?
How about in a pizza or a letter,
These cool ideas will be sure to make the reveal much better!
Telling your little ones the BIG news!
Booking your first family trip to Disneyland® Paris is both exciting and nerve-racking! I remember spending hours pondering over how to tell my kids that we were off to Disneyland® Paris.
I wanted to do something special but I wasn't sure how to pop the big news, that's why I've created this list of the best fun ways to tell your little ones where they'll be going!
1. Send a letter from Mickey in the post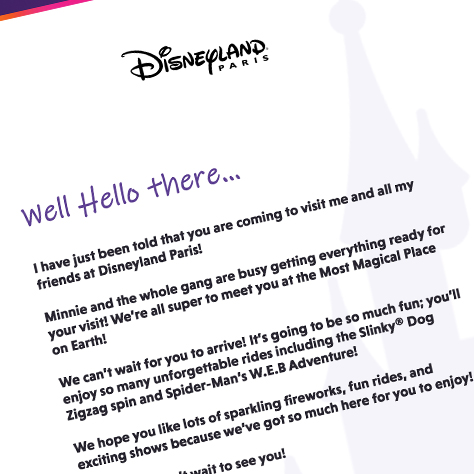 If your kids are anything like mine, they'll love letters addressed to them! Just imagine their faces when they receive a letter from Mickey or their favourite Disney Character inviting them to visit Disneyland® Paris! This is an excellent way to tell them the big news and build excitement for the trip. Download your own Mickey letter here!
2. Mickey Balloon Reveal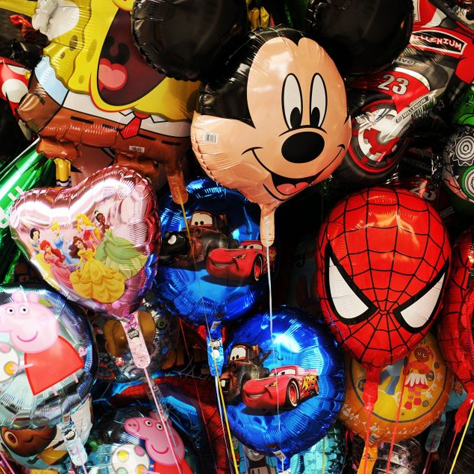 Are you looking for a bit more of a big surprise? Then, place a helium Mickey balloon with a 'We are going to Disneyland® Paris' note attached to the balloon string in a huge box! You could get a Disney-themed box or a plain one to not spoil the surprise. You can then get your children to open the box on the count of 3 and out will pop the Mickey balloon telling them that they are off to Disneyland® Paris!
3. Plan a Treasure Hunt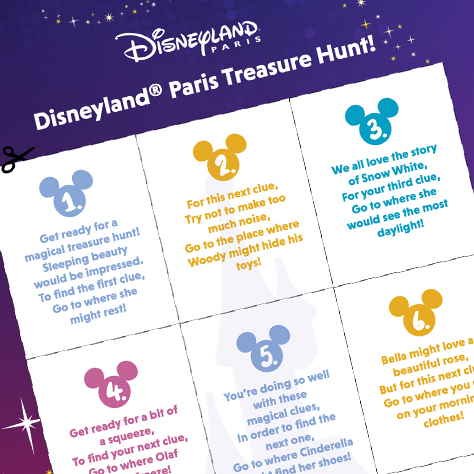 A treasure hunt is a really fun and interactive way to tell your little ones you're off to Disneyland® Paris! To plan your treasure hunt, make a map with clues to areas around the house and leave Disney-themed items at each place. At the end, you can have a piece of paper or an envelope with the big reveal! Some items you could use for your scavenger hunt are items you will need for your trip, such as Mickey ears, an autograph book, pens, or a Disney-themed backpack. Download your own Disney treasure hunt here!
4. Presentation Box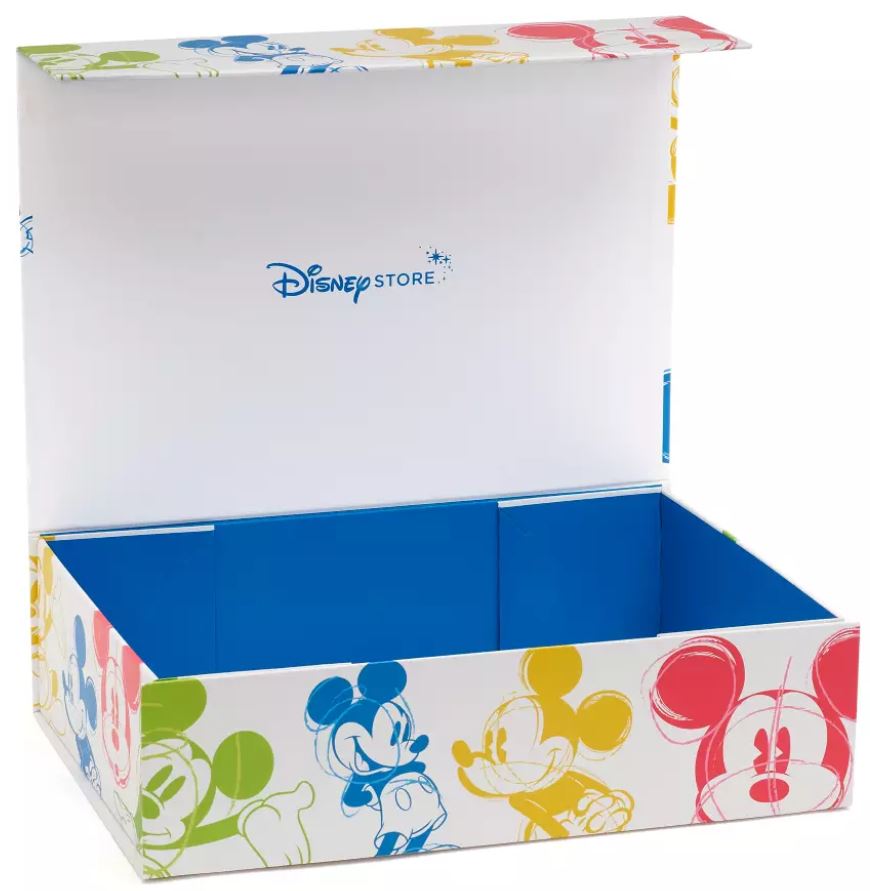 If you're planning to surprise your little ones for their birthday or Christmas, this is a personal favourite of mine! Make them an exciting Disney gift box with Disney merchandise inside! You could include Mickey or Minnie ears headbands for them to wear in the parks! At the bottom of the box, pop in a letter telling them they are off to Disneyland® Paris!
5. Mickey Shaped Pizzas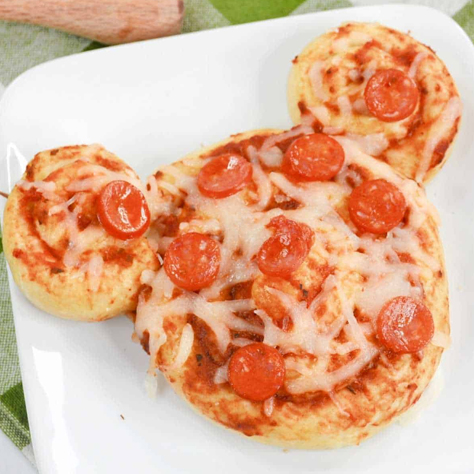 Now, my little ones absolutely LOVE pizza, so if your children are anything like mine, they'll love this idea! Get creative in the kitchen with your kids and make a Mickey-shaped pizza with Disney music in the background to get them in the mood! Ask them about their favourite Disney characters, who they'd love to meet the most, and then, once they are super excited, announce to them that they are off to Disneyland® Paris over dinner!
6. Spontaneous Suitcase Surprise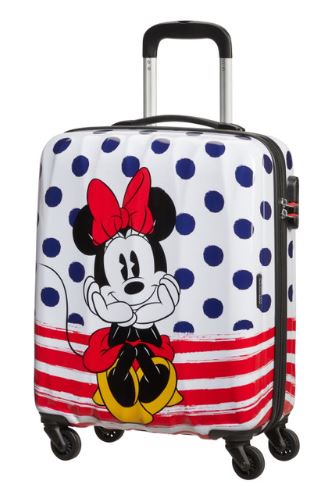 Finally, if you want to see your little ones explode with excitement all in one go, surprise them on the morning of your trip with their parked Disney suitcases waiting at the door! This is guaranteed to cause mayhem but it's a super fun way to tell them that they're heading to Disneyland® Paris!
Claire Xx
We'd love to see your Disney reveals… share them with us! Someone else might love it, and really want to give it a go! If you've got ideas, suggestions or reviews, you can shout all about it on whatever channel you choose!
Let's go on a Picniq! Follow us on Facebook, Twitter or tag us on Instagram using #PicniqUK! ❤