A day out with the little ones can be difficult to plan,
We've made a list of ideas to keep on hand!
There's so much to explore for you to do,
These activities for under 7s are waiting for you!
Chessington World of Adventures Resort, London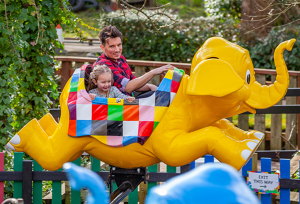 Both you and your little ones can experience a BIG adventure at Chessington World of Adventures Resort! Enjoy lots of fun rides and attractions suitable for under 7s, discover over a 1000 animals at Chessington Zoo and explore some great shows and entertainment happening all year round. Book Here.
Paradise Wildlife Park, Hertfordshire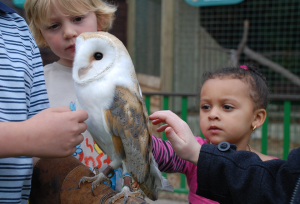 Take your little monkeys for a wild day out to see the primates and the big cats including the lions and tigers. The little ones will love visiting the farmyard where they can help feed the pigs, sheep and goats. Ride on the miniature railway to see what is hidden in the woodland and run wild in the fantastic play areas! Find out more.
Kidzania, London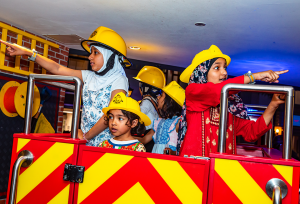 Learn the skills you need to become a firefighter, police officer, a vet, an artist and more! KidZania is an amazing experience for children of all ages where they can take part in roleplay scenarios, providing the maximum amount of fun, whilst giving kids the confidence to find what roles and activities excite them the most. Book here.
Marsh Farm Animal Adventure Park, Essex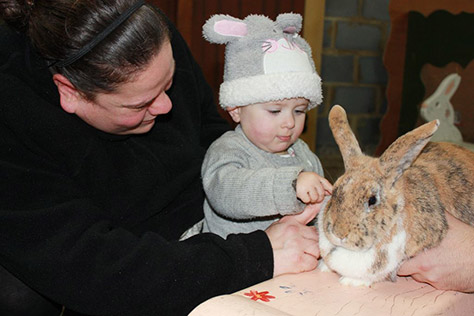 Perfect for children of all ages. There are so many cute animals to see and some you can even touch! The kids will love going crazy on the bouncy pillows and mini tractors and let's not forget the Pesky Pet and Magic shows. Find out more.
Sea Life London Aquarium, London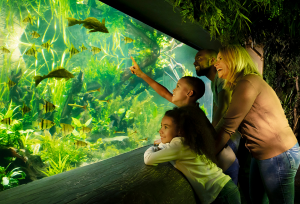 Explore a fascinating and colourful aquatic world and discover some wonderful creatures which include sharks, penguins, jellyfish, octopus, turtles, and seahorses. Don't forget to look out for Nemo, also known as the clownfish! There is so much to find making this the perfect day out for all the family. Book Here. 

Peter Rabbit™ Explore & Play, Blackpool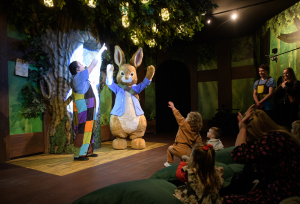 Adventure into Peter Rabbit's world in this beautifully themed activity experience full of games, shows and fun! Meet all of your favourite characters and explore their homes as you journey through the world of Peter Rabbit and take part in your own story. This day out is perfect for younger children. Book Here.
Adventure Wonderland, Dorset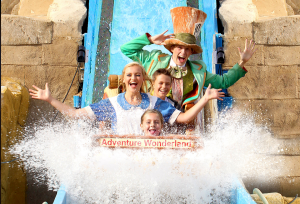 This Alice in Wonderland themed adventure park is a perfect place for kids of all ages, but especially the younger ones. Explore lots of different theme park rides suitable for all different ages, get lost in Alice's maze, or enjoy the crazy indoor play centre! This will be a fun filled day out they won't forget. Find out more.
Paultons Park, Hampshire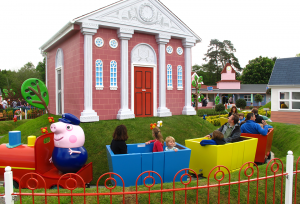 Of course the ultimate day out for many under 5's is a visit to Peppa Pig World which is within Paultons Park! There are plenty of fun rides, an indoor soft play area, and you can even visit Peppa's house! Keep your eyes peeled because you may even see her walking around. Find out more.

LEGOLAND Windsor, Windsor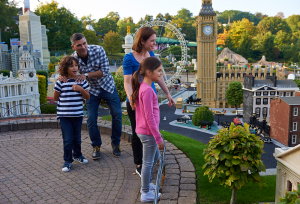 There's so much for children of all ages at Legoland and there's plenty to explore even if you're just taking little children. There are over 55 interactive rides, live shows, workshops and other attractions – plus 80 million Lego bricks (and counting!). Book here.
Rugrats and Halfpints, Oxfordshire
Rugrats and Halfpints is a fun and educational soft play and sensory centre. Small children will love the bubble tubes, touch walls and projected imagery. The soft play fun includes slides, tunnels, swings and interactive features. Find out more.

Gulliver's World – Warrington, Gulliver's Land – Milton Keynes, Gulliver's Kingdom – Matlock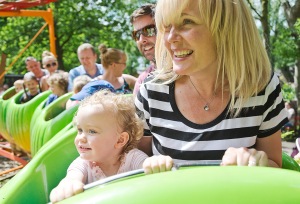 These three fabulous family run theme parks are especially designed for children aged between 2 -13 years with plenty to do for those thrill seeking little ones! Highlights include a dinosaur and farm park, a SplashZone perfect for those warm summer days, and an action packed NerfZone! Do check the individual parks for specific attractions as they do vary across the three locations. Find out more.

Puzzlewood Forest, Gloucestershire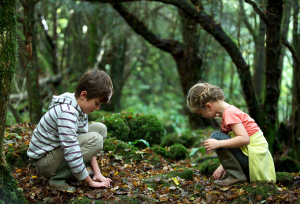 Explore the enchanting ancient woodlands of Puzzlewood and you will discover ancient trees, bridges, lookouts and twisted rocks. Around every corner there's something different to see! The beautiful scenery is so magical that it's often used in movies. Find out more.

BeWILDerwood,Wroxham, Norfolk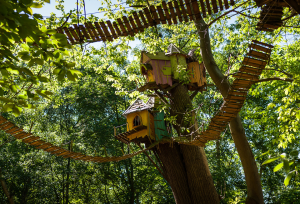 This adventure park is based on the book 'A Boggle at BeWILDerwood' by local children's author, Tom Blofeld. Step into the world from the book which is a landscape like no other. Explore bridges, slides, crocklebogs, tree houses, zip wires, jungle bridges and walks through marshes, plus enjoy storytelling and boat trips. Find out more.

Pili Palas Nature World, Anglesey, Wales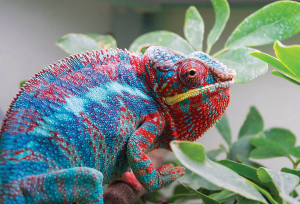 Walk into this tropical paradise with lots of butterflies, birds, snakes and lots of creepy crawlies! Make friends with fluffy bunny rabbits and guinea pigs and then head to the Farmyard where there are Pygmy Goats, Pigs and chickens. There is also an indoor play area for the little ones before home time! Find out more.

Wyvernwood, Colchester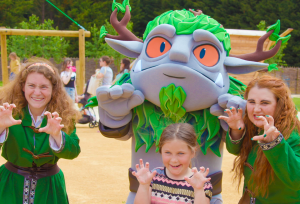 Perfect for children aged 2-12, this immersive, story-led adventure features dragons, fairies, a warrior princess, wizards, goblins and so much more. Let them blow off some steam by running, jumping and crawling around the magical tunnels, mazes, bouncing pillows and trails on this thrilling fantastical adventure! Book Here.
Sea Life, Birmingham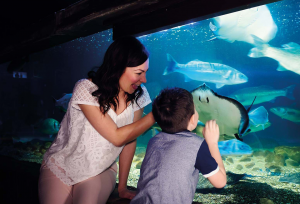 Perfect for the little ones with lots of indoor attractions, there are plenty of weird and wonderful sea creatures including sharks, jellyfish, turtles and clownfish fish! The children will love handling a variety of creatures in the rock pools and learning during the fun talks and feed shows throughout the day. Find out more.

CBeebies Land at Alton Towers, Staffordshire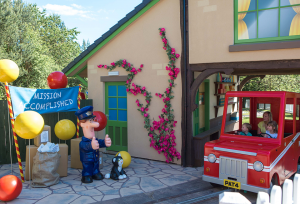 The little ones will love a visit to CBeebies Land, located within Alton Towers! They will get to meet some of their favourite CBeebies characters including The ZingZillas and Hey Duggee, plus there's lots of interactive play and rides. Help Postman Pat with his delivery, sail on the magical In The Night Garden Boat Ride, plus get hands-on at Mr Bloom's Allotments. If your little ones love CBeebies then this will definitely be a hit! Find out more.
The Highland Wildlife Park, Inverness, Scotland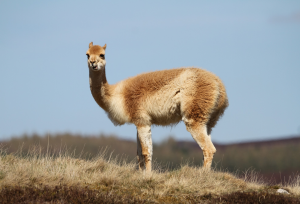 For a truly wild day out with your little ones, Highland Wildlife Park is a fabulous place to visit. They will get to meet endangered animals, including tigers, bears, wildcats, otters, owls, camel, deer and red pandas! You can drive around the reserve and also explore the walk-round area too! Find out more.

The Den and The Glen, Aberdeen, Scotland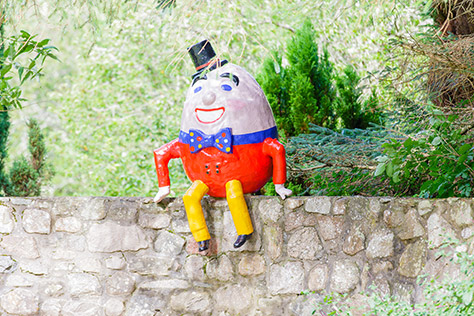 The Den in the Glen offers a magical make-believe experience. Kids can listen to their favourite nursery rhymes and stories while exploring fairy tale houses within 28 acres of stunning landscape. The Den area has active play where kids can climb, slide or have fun in the sports arena, making friends and burning off energy as they play. Find out more.
Hounslow Urban Farm, London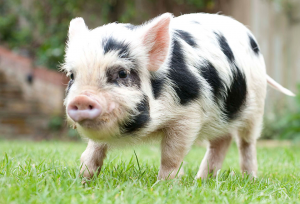 Meet the cute animals that live here, such as pigs, sheep, rabbits, guinea pigs, birds, snakes, lizards and tortoises and many more! You will also find an outdoor play, indoor bouncy castles and various kid's areas where little ones can explore and burn off some energy! Book Here. 
Moors Valley Country Park, Dorset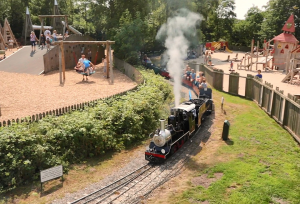 Located in the New Forest, there is something for everyone at Moors Valley Country Park. You can walk or cycle around, go on the steam train or "Go Ape" on the fantastic tree top adventure! There is plenty of fun to be had in the play trail which is full of wooden climbing structures. Moors Valley also has a beautiful picnic area located right next to the lake. Find out more. 
Greenwood Family Park, Bangor, Wales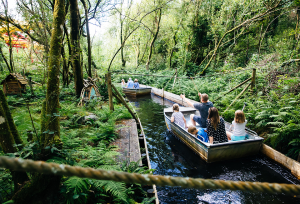 This gigantic playground is packed full of amusement, magic and mischief for the whole family. Discover an enchanting world which includes the UK's only solar powered water ride and the world's first people powered roller coaster! Enjoy the  ancient forest and discover an Enchanted River Ride! Keep your eyes peeled for hidden treasure as well as the indoor soft play area. Book here. 
What have you been up to? We'd really love to know! Someone else might love it, and really want to go! If you've got ideas, suggestions or reviews, you can shout all about it on whatever channel you choose!
Lets go on a Picniq! Follow us on Facebook, Twitter or tag us on Instagram using #PicniqUK! ❤