Lets go walking out and about,
We'll see wonderful things no doubt!
Creatures, plants and a whole lot more,
And all of it right outside our door!
Gibside, Tyne and Wear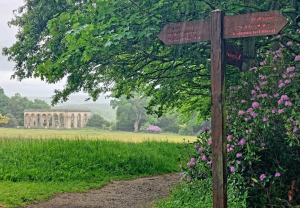 Whether you are looking for a relaxing Sunday stroll or a longer hike with the family, walking at Gibside means you can do either! Stick to the path or venture off the beaten track, it's up to you! There are several family trails for you to choose from, all guaranteed to provide you with breathtaking views and lots of wildlife along the way. Plus, there is even a lovely pub to stop at for well-needed family refreshments! Find out more here.
Attingham Park, Shrewsbury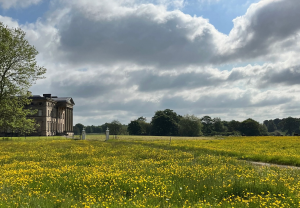 There is plenty to see and do at Attingham Park in Shrewsbury! Why not enjoy a gorgeous Summer walk around the grounds, take a run around the play area or even pay a visit to all the woodland wildlife living there. This is an excellent choice for any outdoor family! Find out more here. 
Croft Castle and Parkland, Herefordshire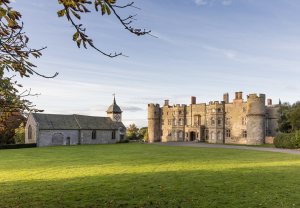 Pop on your walking boots, grab your four-legged friend and stretch your legs in Croft's 1500 acre parkland! The whole family can reconnect with their childhood past as they explore an iron age hill fort, way-marked walks and natural play area in the Croft Castle and Parkland grounds. Find out more here. 
Mottisfont Abbey and Gardens, Hampshire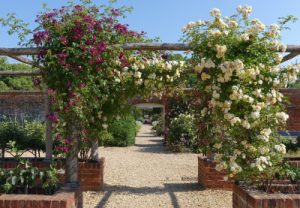 Run, jump and play, come rain or shine, at Mottisfont Abbey and Gardens! Experience the pleasures of family fun as you explore the seasonal trails before testing your limits in the Wild Play Area. Plus, pay a visit to their on-site cafes which caters for everyone! Find out more here. 
Stourhead, Wiltshire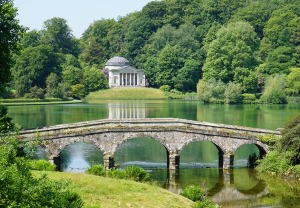 You won't be disappointed with a visit to one of the countries finest landscape gardens, Stourhead in Wiltshire! With a lake in the centre and gardens filled with temples, follies and a planting scheme you can enjoy the spectacular display of colour. With lots to see and do here, it's guaranteed the family will have a fantastic day! Find out more here. 
Winkworth Arboretum, Surrey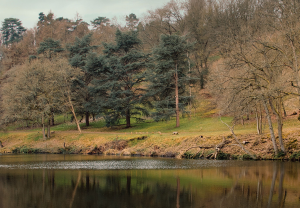 For warming refreshments and gorgeous walks through the Surrey countryside, Winkworth Arboretum is the place to go! There's an exciting Tree Adventure at Winkworth complete with a climbing wall, fireman's pole, rope tunnel and ladders, it is the perfect way for children to let off some steam. Find out more here. 
Bute Park and Arboretum, Cardiff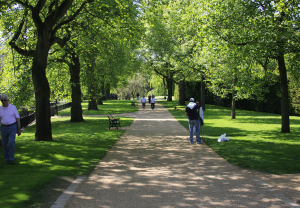 In the heart of the city in Cardiff, you will find Bute Park! Here you and the family can explore a superb tree collection, natural play features, an education centre, three cafes and a wealth of horticulture and wildlife. There are also designated paths for little ones to scooter or cycle along! With so much to do just where will you start? Find out more here. 
St James' Park, London

Are you going to be in the capital this Summer with the family? Why not take a walk around St James' Park! It offers a lovely walking route starting from the park towards The Mall, along Victoria Embankment and returns via Birdcage Walk and Buckingham Palace. Find out more here. 
Hengistbury Head, Dorset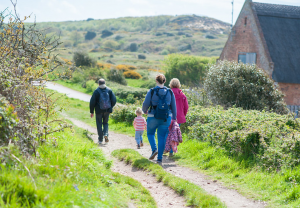 Hengistbury Head is beautiful walking route with multiple paths and areas to explore. Walk all the way around the bottom of the hill and stop at the visitor centre on the way or if you're brave enough venture to the top and see the cliff edge! There is a lovely café and ice cream stall, a land train, a beautiful view and all of this right on the beach front of Mudeford! Find out more.
Ashdown Forest, East Sussex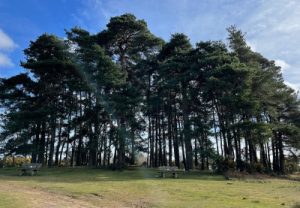 Almost 100 years ago, author A.A. Milne explored Ashdown Forest with his young son Christopher Robin, famously inspiring the enchanting Hundered-Achre Woods in the adored Winnie the Pooh Books. Much of the landscape has changed in that time but if you look closely you might be able to find the homes of the beloved characters. Find out more.
Anglers Country Park, West Yorkshire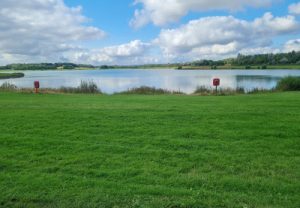 Anglers Country park is full of wonderful wildlife, beautiful views and stunning walking trails. There is a Room on the Broom Adventure Trail which is a great activity for the little ones. Explore the clues and follow the trail as you discover the wonders of this great countryside park. Find out more. 
Sandwell Valley Country Park, West Midlands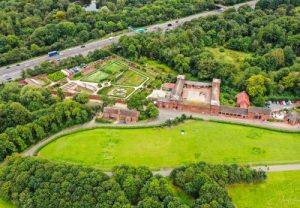 This is a wonderful place to spend the day exploring with the family. Discover the farmyard, gardens, and museum, then go crazy with the kids adventure park and trail! There is a huge choice of activities to choose from, with everything from crazy golf to tea rooms! Find out more. 
Sherwood Pines Forest Park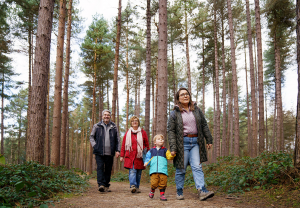 Sherwood Pines is home to some of the oldest trees in Europe and famously was where the legendary outlaw Robin Hood lived. Bring the family to follow one of the Gruffalo or Zog trails and enjoy a truly magical day seeing all the fascinating wildlife and scenery. Whether you're walking, running, cycling or exploring the activities, there is a trail for everything! Find out more. 
What have you been up to? We'd really love to know! Someone else might love it, and really want to go! If you've got ideas, suggestions or reviews, you can shout all about it on whatever channel you choose!
Let's go on a Picniq! Follow us on Facebook, Twitter or tag us on Instagram using #PicniqUK!