Want to mix up the kids breakfasts but not sure how?
Here we have listed 5 great ideas for you to check out now!
These easy to make breakfasts are super yummy,
everyone will love them, even Daddy or Mummy!
Waffle Mini Bites
How scrumptious do these waffle mini bites look?! Plus, they are easy peasy too! Simply, toast the mini waffles, smother them in chocolate spread or peanut butter before topping them with fruit, nuts and perhaps chocolate shavings too. The whole family are sure to find them a tasty treat.
Fruity Rice Cakes
This brightly coloured, yummy breakfast dish is sure to be a hit with the little ones! All that is required are rice cakes coated with spreadable flavoured cream cheese or peanut butter and topped with a variety of fresh fruits!
Dippy Eggs with Marmite Soldiers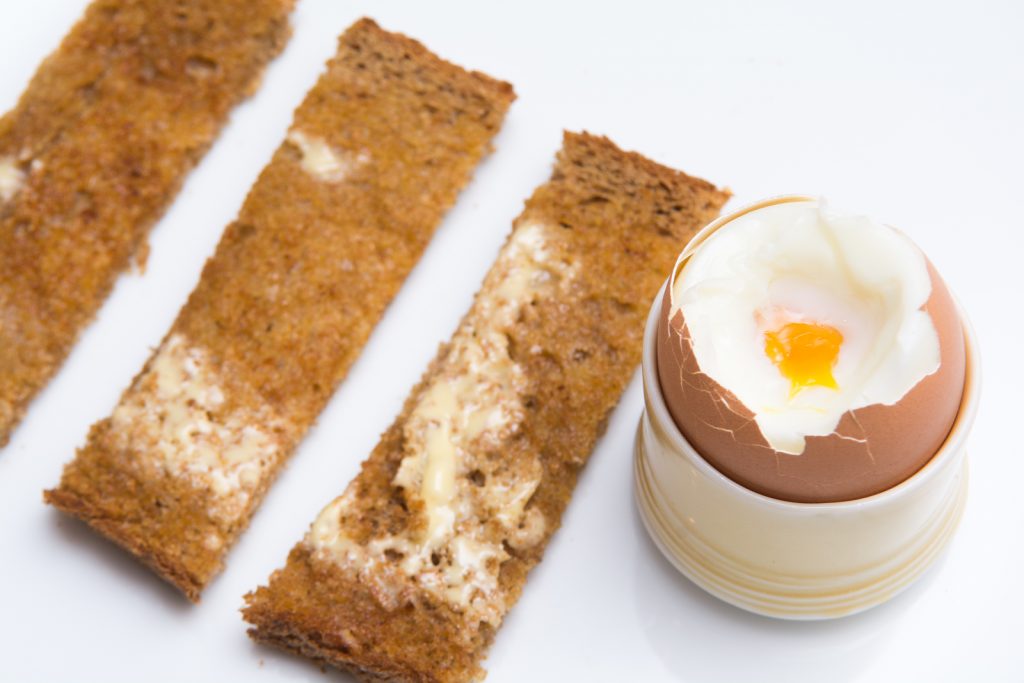 Start the day the right way with this quick, easy and nutritious breakfast for the whole fam! Simply, bring a pan of water to simmer before adding 2 eggs. Simmer for 2 minutes then turn off the heat and cover the pan for a further 2 minutes. Meanwhile, toast 4 slices of wholemeal bread and spread thinly some butter and marmite.
Fluffy Pancakes
Fluffy American-style pancakes not only taste amazing but are a blank canvas for toppings – perfect if your child if perhaps slightly fussy! This was they can have fun and select whichever toppings they fancy? Maybe blueberries and maple syrup? To make the pancakes, get your kids to help weigh out and tip the flour, baking powder and sugar into a large bowl with a small pinch of salt. Crack in the eggs and whisk until smooth. Add the maple syrup and milk with whisking. Next, heat a splash of oil and butter in a frying pan. Add spoonfuls of batter to make pancakes the size you would like! Cook until bubbles start to form on the surface, then flip and cook the other side.
Overnight Breakfast Parfaits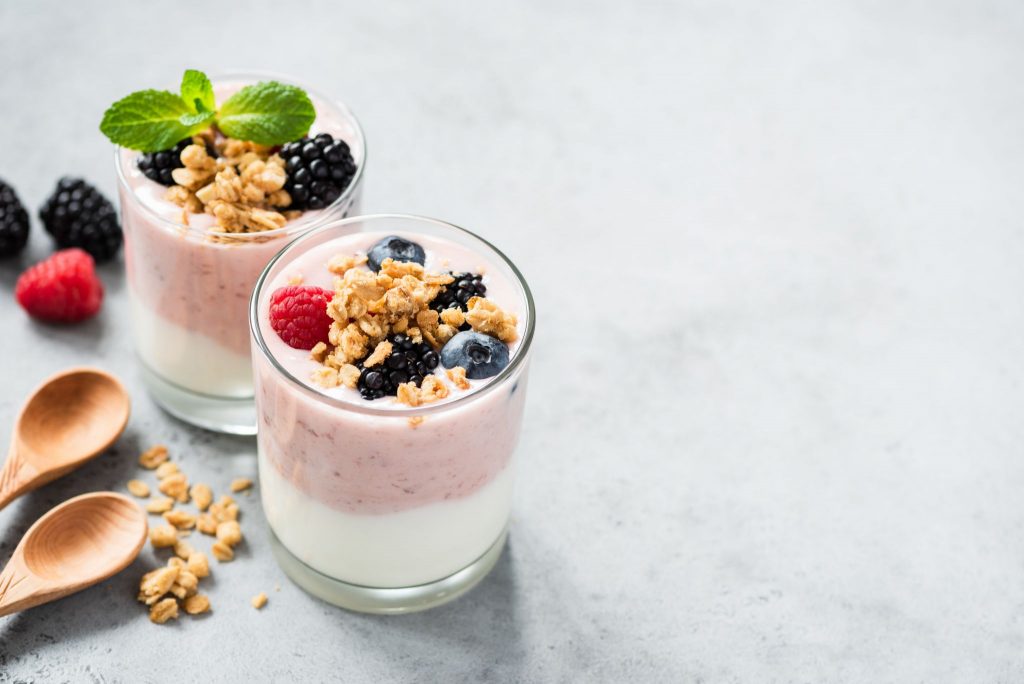 And finally the yummy breakfast parfait! This one you and the kids will have to make the night before but it is still super easy for them to make! In a jar combine 1 cup of rolled oats, 2-3 teaspoons of chia seeds, 1/2 a banana (pureed), 1 tablespoon of maple syrup and 1 cup of milk or dairy-free milk substitute. Mix well and then leave in your fridge overnight. In the morning, you can pop some fresh fruit on top if you like too!
What have you been up to? We'd really love to know! Someone else might love it, and really want to have a go! If you've got ideas, suggestions or reviews, you can shout all about it on whatever channel you choose!
Let's go on a Picniq! Follow us on Facebook, Twitter or tag us on Instagram using #PicniqUK!