The Halloween celebrations have begun,
which means it's time for some pumpkin fun!
Why not have a go at baking pumpkin and ginger bread,
we've put together the perfect recipe and it's just waiting to be read!
Treat family and friends this Autumn to some delicious homemade pumpkin and ginger teabread. I don't know about you, but pumpkin bread is always the first autumnal recipe I want to do as soon as September hits! Probably because it's by far one of the easiest seasonal treats you can make!😂 Fancy whipping up a loaf of your own? It's great for lunchboxes or with a cup of tea!
Simply follow our insanely easy pumpkin and teabread recipe below!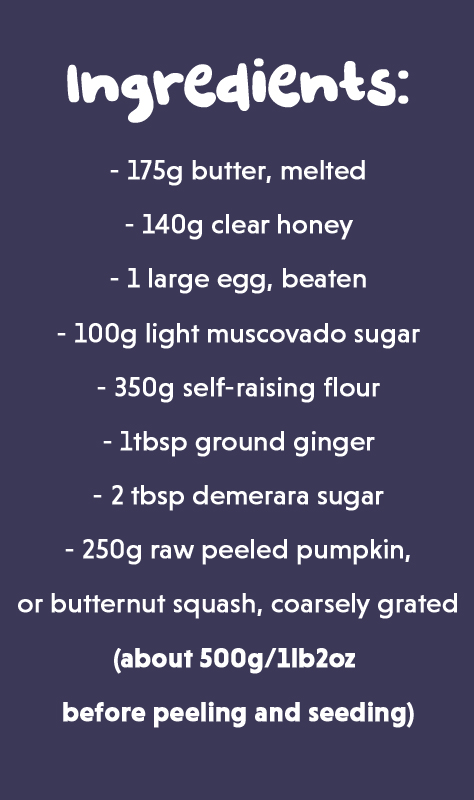 Directions
1. Preheat the oven to 180c / gas 4 / fan 160c. Butter and line the base and two long sides of a 1.5kg loaf tin with a strip of baking paper.
2. Next, mix the butter, honey and egg and stir in the pumpkin or squash. Once you've done this, then mix in the sugar, flour and ginger.
3. Pour into the prepared and sprinkle the top with the demerara sugar. Bake for 50-60 minutes, until it has risen and golden brown. Leave in the tin for 5 minutes, then turn out and leave to cool!
❕ Serve thick slices and buttered ❕
What have you been up to lately? We'd really love to know Someone else might love it, and really want to go! If you've got ideas, suggestions or reviews, you can shout all about it on whatever channel you choose!
Let's go on a Picniq! Follow us on Facebook, Twitter or tag us on Instagram using #PicniqUK!