What a wonderfully creative bunch of people you are!!! Just LOOK at the amazing costumes you have made your children for World Book Day! Thank you so much for sharing them and your ideas with other parents. 🙂
The Enormous Crocodile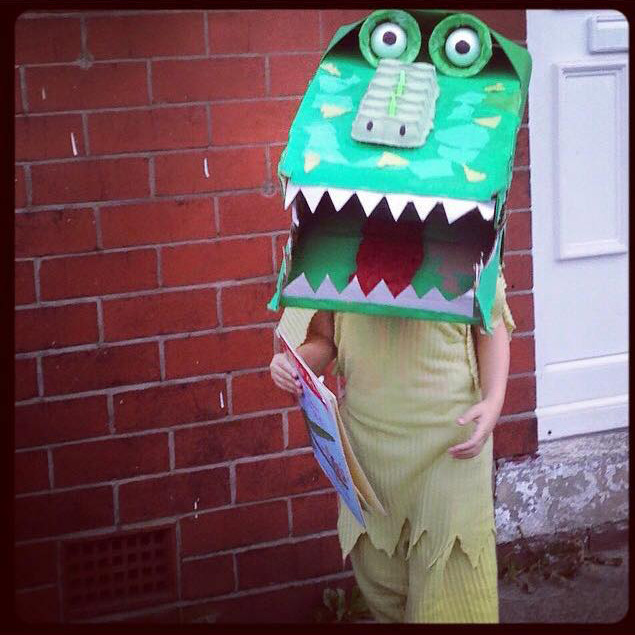 Great use of cardboard on this amazing 'The Enormous Crocodile' costume by Rhonda Wren.
Mad Hatter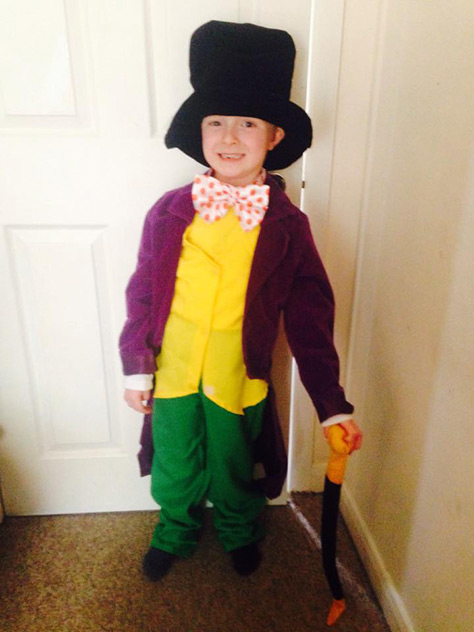 Danielle Whitaker sent in her son's brilliant Mad Hatter costume.
Fancy Nancy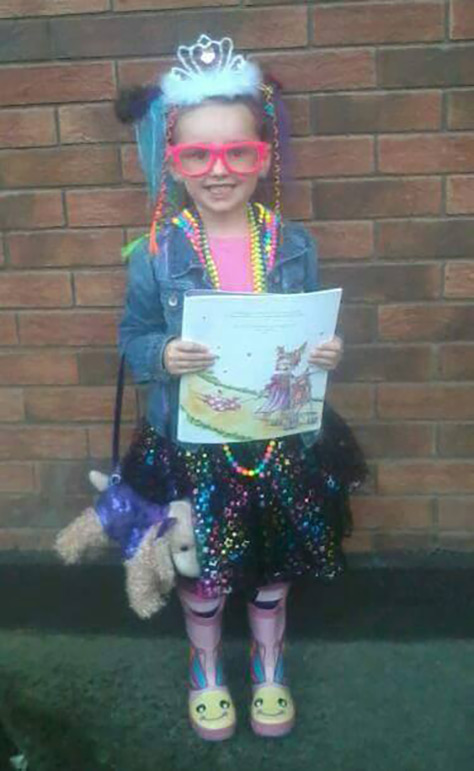 Love this Fancy Nancy costume especially the wellies. Sent in by Ciara McCarthy.
Where's Wally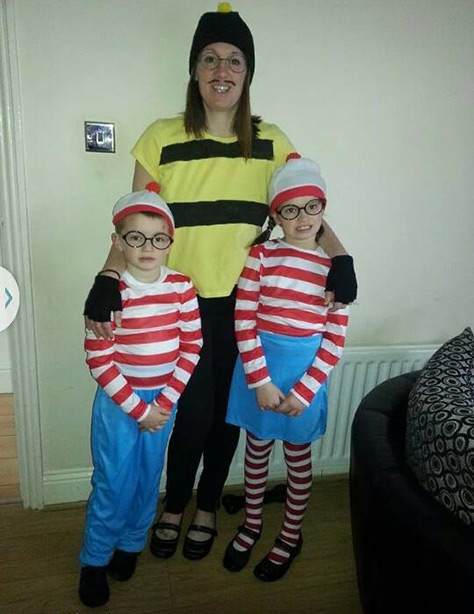 Great team effort here – Where's Wally, Wendy and the Bad Guy, sent in by Antonia Boyd.
Little Red Riding Hood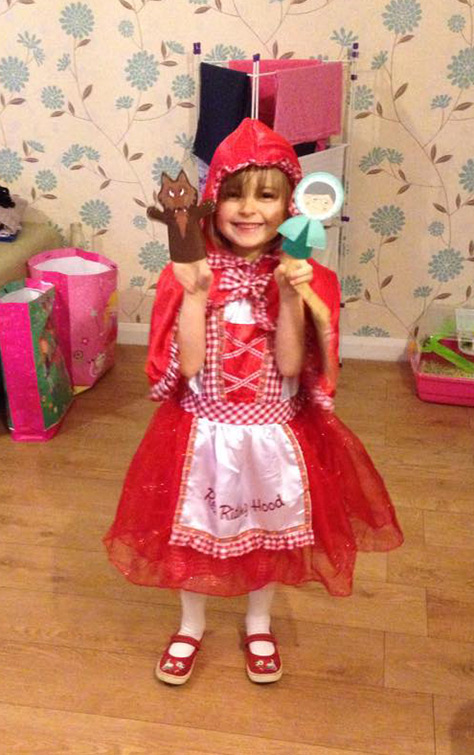 Adorable costume sent in by Carly Gibbard.
Harry Potter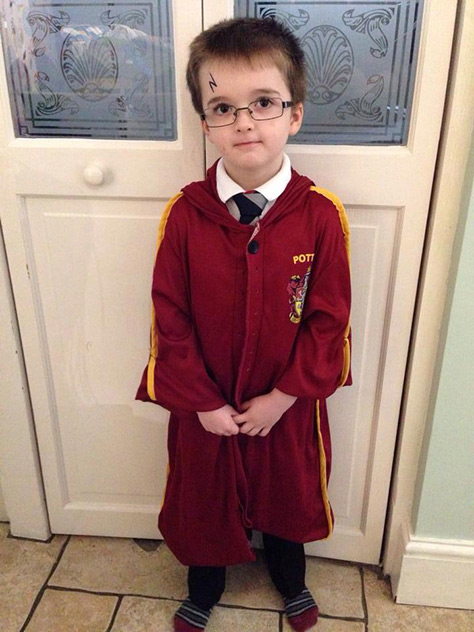 A miniature version of Harry Potter sent in by Charlotte Clarke.
Thing 1 and Thing 2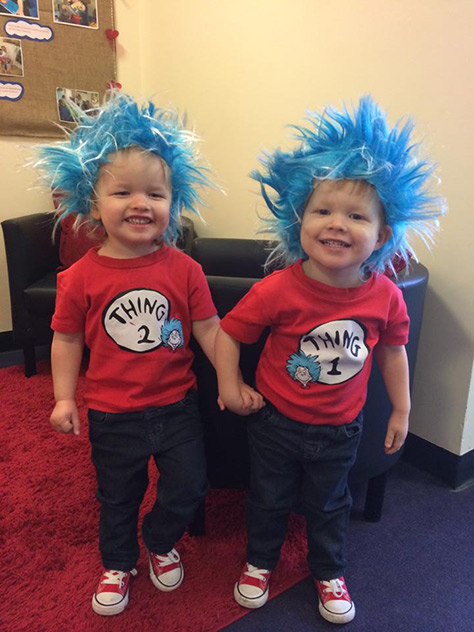 This is a great costume for twins! Sent in by Christine Cole.
Spiderwoman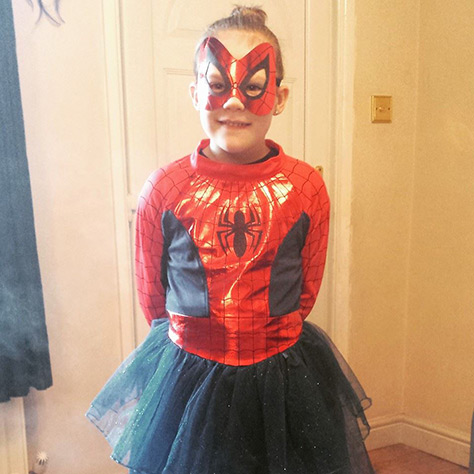 Loving this tutu spider costume sent in by Claire Johnson.
Tin Man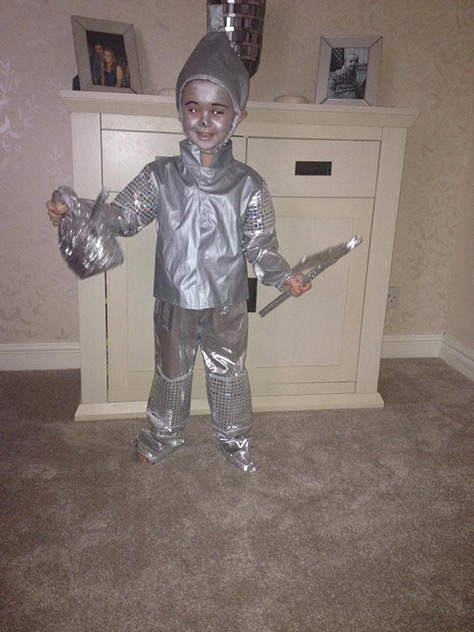 Wow this Tin Man outfit sent in by Danilelle Hill looks amazing!
Oompa Loompa & Willy Wonka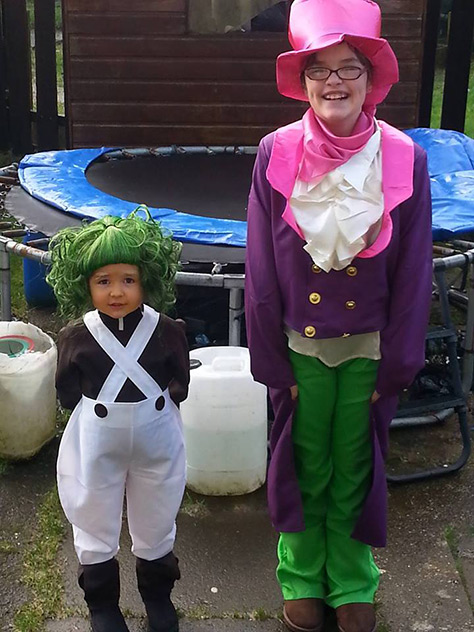 These two look fab!  Thanks Deborah Burnet for sending in this photo.
Wilbur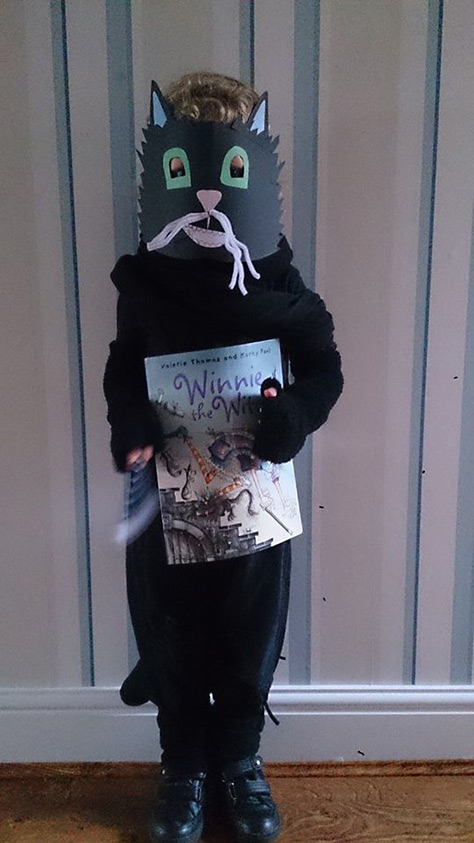 This is a fabulous Wilbur costume sent in by Emma Holden.
Greg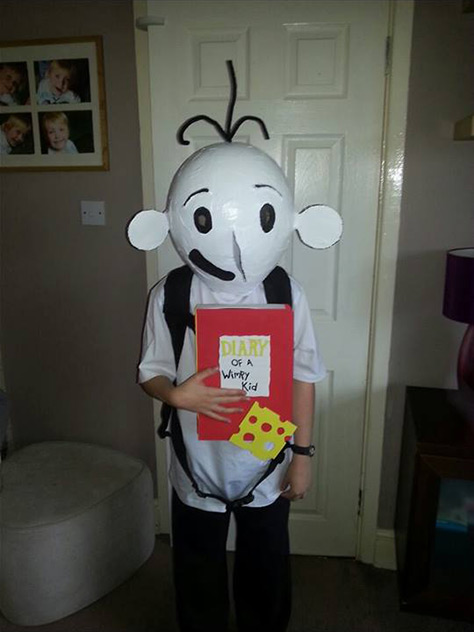 This home-made Greg creation from Diary of a Wimpy kid is amazing! Thank you for sharing this Hayley Goodfellow.
Mr Tumble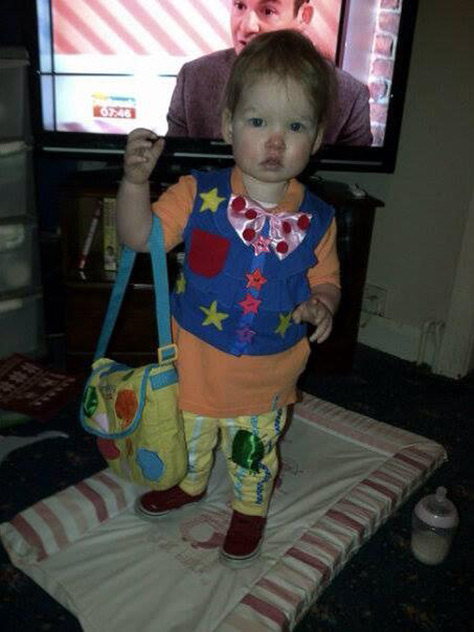 Now this is a VERY cute Mr Tumble costume sent in by Hayleey Pursey
The Gruffalo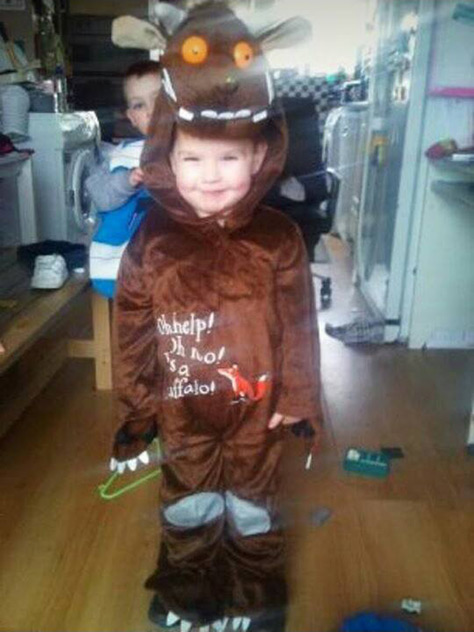 This costume looks wonderful and super-comfy. Sent in by Jennifer Robertson.
Oompa Loompa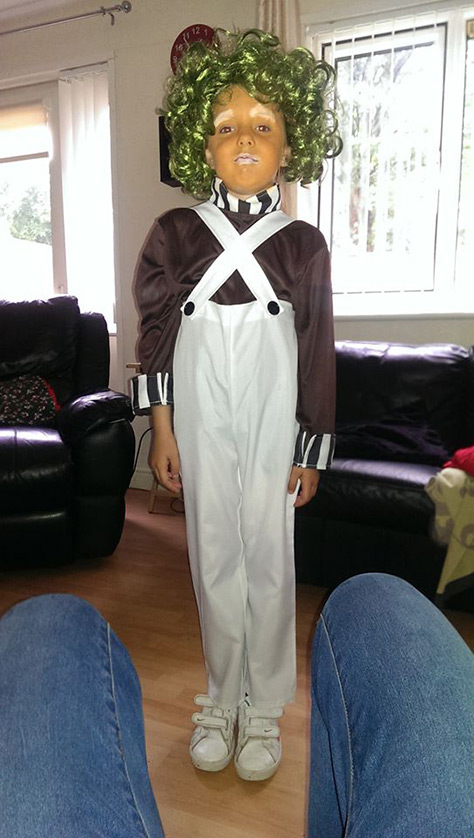 Another brilliant Oompah Loompah costume sent in by Kellie Cunningham.
Mr Bloom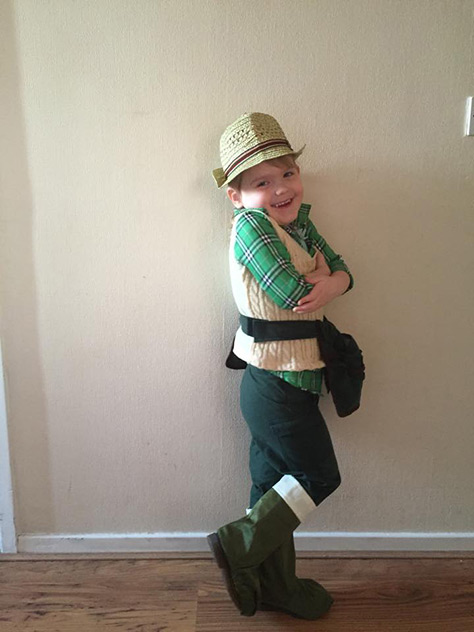 Not from a book, but we had to include this costume as she looks great as Mr Bloom. Thanks for sharing Kelly Spencer.
Cruelle De Vil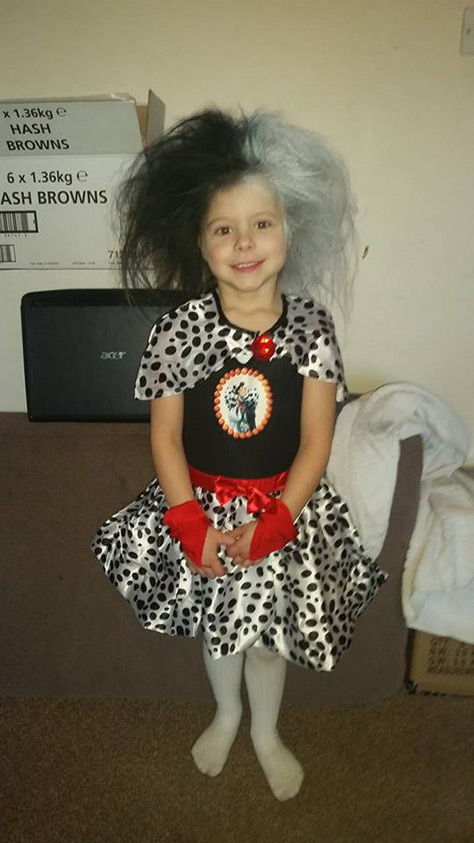 Can you believe that's not a wig? Thanks for sharing this photo Kirsty Murphy.
Alice in Wonderland and The Highway Rat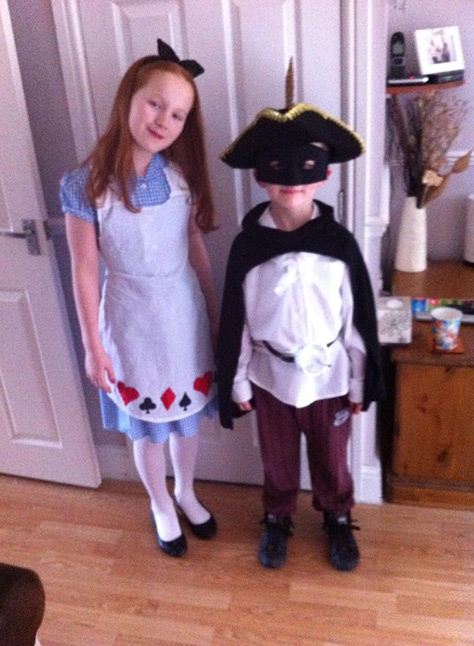 These two outfits are all handmade, well done Laura Head, we think they look great!
Charlotte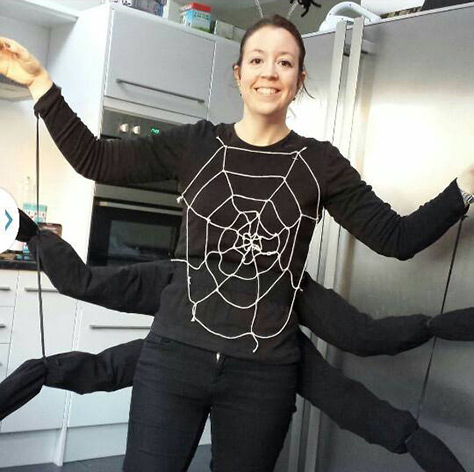 World Book Day is for teachers too! Laura Reid sent in this photo of her Charlotte's Web costume.
Orphan Annie and Oliver Twist

Now don't these two look great? Thanks for sharing Leanne Jones.
The BFG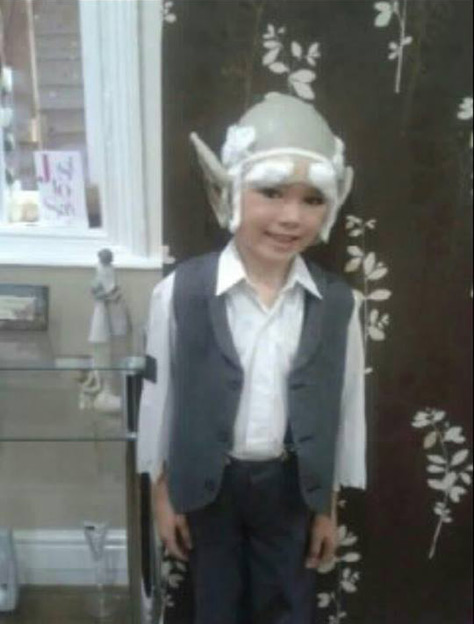 One of my favourite books and I love this costume. Sent in by Lou Harpham.
Superworm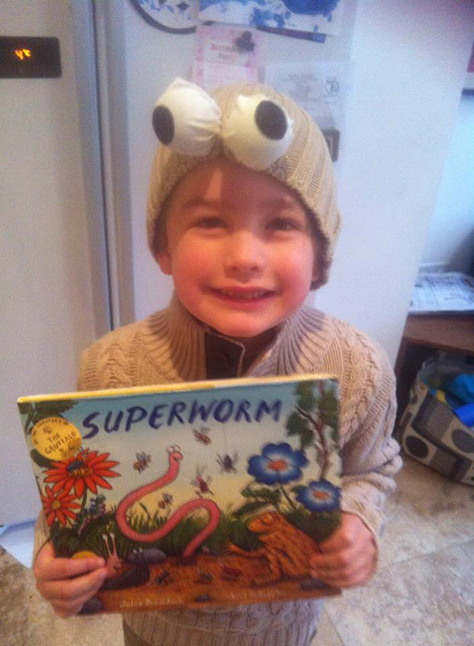 This is a fantastic knitted creation sent in by Melanie Bates
Burglar Betty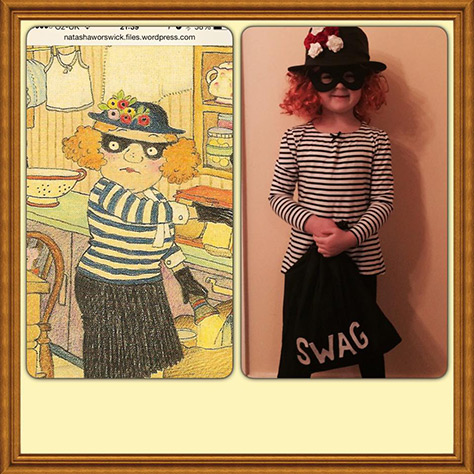 This home-made outfit is definitely a winner. Shared by Niki Philips- Brownlow.
Skulduggery Pleasant and Snow White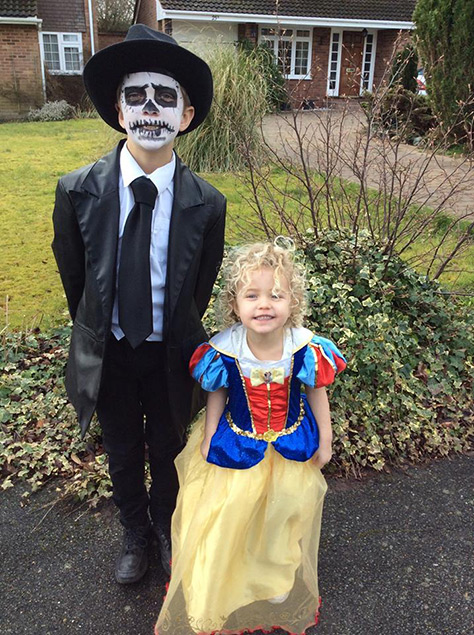 One cute, and one quite terrifying haha! Thanks for sharing Ruth Simmance.
Mr Stink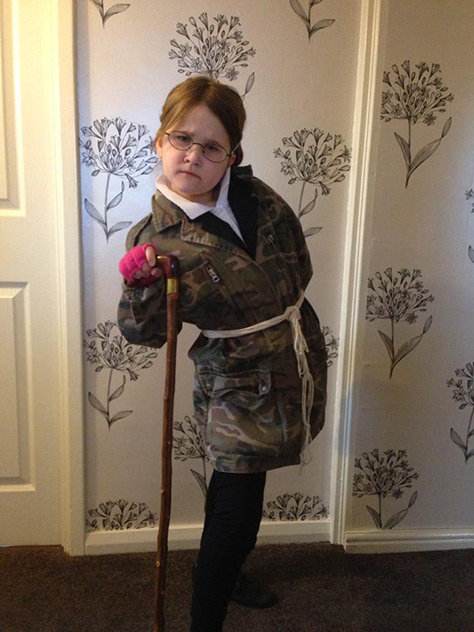 Mr Stink has never looked better! Thanks for sharing Sara Hattam.
Tracy Beaker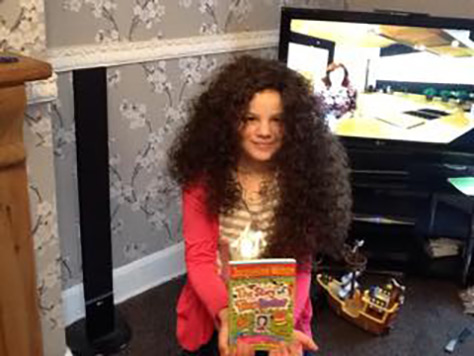 The hair is just perfect in this Tracy Beaker costume, thanks for sharing Sasha Ames.
Rainbow Dash and the Hulk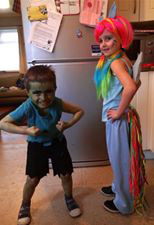 These two colourful creations look brilliant.
Thanks for sharing your photos and giving us all lots of inspiration. If you have any photos of costumes you have made, share them on our Facebook page as we'd love to see them!