Regardless of your child's reading ability or age, these wonderfully wordy days out are a great way to get children excited about books and the wonderful imaginative world of stories!
Library of Birmingham; Birmingham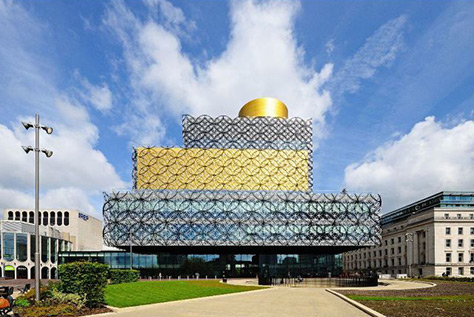 This huge, modern building is home to over 400,000 books available to be read by the public, as well as a studio theatre, rooftop gardens, an outdoor Amphitheatre and a panoramic viewing gallery. Children will love exploring the children's zones, listening to story telling sessions and getting involved in kids' activities! Find out more.
The Roald Dahl Museum & Story Centre; Great Missenden, Buckinghamshire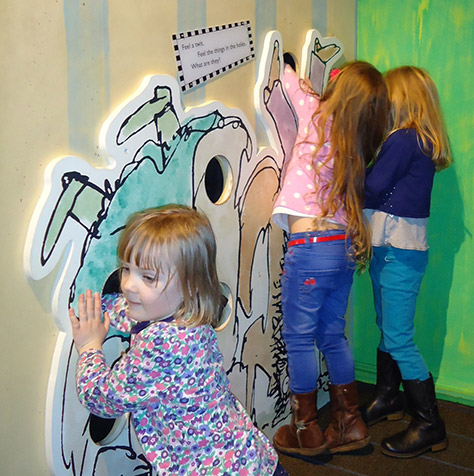 Located in the very place that Roald Dahl lived and wrote is the wonderful Roald Dahl museum! Aimed at children aged between 6 and 12, it features galleries, a story centre and loads of interactive displays all around this much loved children's author. Find out more.
Liverpool Central Library; Liverpool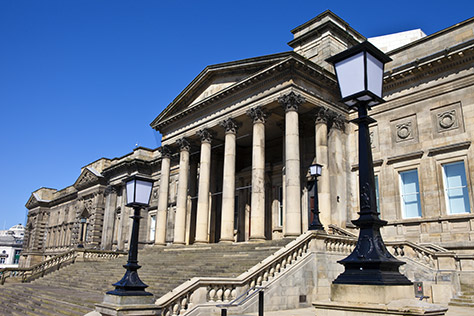 Inside this very large, historic building is a modern discovery that the whole family will love! Inside the children's room you will find brightly coloured interiors brimming with books and nooks to read in. There is even an Xbox 360, computers, iPad and more technology available to the public! Find out more.
The Story Museum; Oxford, Oxfordshire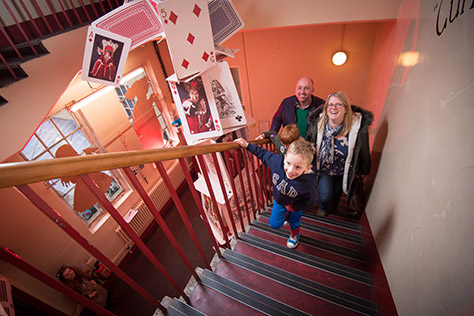 Children will love getting lost in the wonderful world of stories in this unusual but amazing museum that is specifically centred around stories! Perfect for kids of all ages and reading abilities, and of course adults too! Find out more.
The British Library; London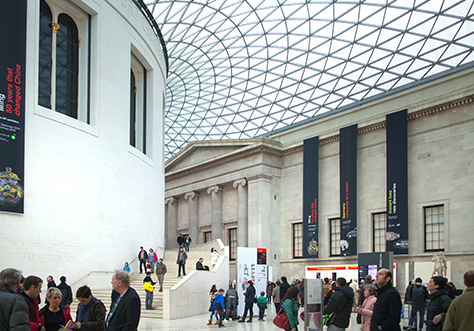 The British Library is a great place to lose a few hours. Find endless knowledge and stories in so many different formats including print, digital, manuscripts, journals, newspapers, magazines and so much more! Find out more.
Discover Children's Story Centre; London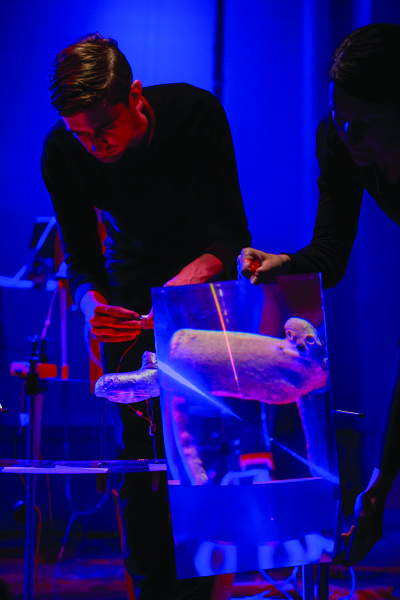 Explore the indoor story trail and discover a magical adventure, or let off some steam in the story garden where kids will love discovering giant musical instruments, a space craft and a monsters tongue! There's so much fun to be had at Discover Children's Story Centre with a sprinkling of imagination. Find out more.
Working Class Movement Library; Manchester
The Working Class Movement Library in Manchester is an amazing place to discover real stories about the extraordinary people who fought to have their voices heard. Explore books, archives, photographs, poetry, posters, journals, reports and so much more in this wonderful library. Find out more.
 Seven Stories Centre; Newcastle Upon Tyne
Seven Stories is built to inspire children through reading and stories. They will love exploring their imaginations through workshops, the many libraries and a literary adventure playground. Find out more.
 If you know of any more wonderfully wordy days out then please share them with us on Facebook, Twitter and Instagram.