As your little ones get back into the swing of their lessons this month (or are getting used to them for the first time!) then our handy lists of some of the best fun but educational attractions across the UK will make aiding their studies all the more easier! Here's some of the best historical inspired days out for your budding little historians!
Tower of London; Central London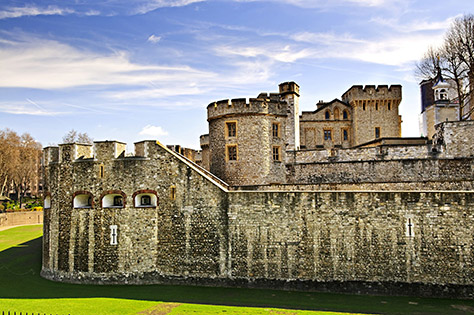 When you visit the Tower of London you will be spoilt for choice with what to look at first! Will it be the amazing crown jewels on display, or will you try the Wall Walk first? Make sure you take one of the guided tours, which really brings the history to life. Pick up a family trail at the Welcome Centre when you arrive and keep an eye out for the famous Ravens who are protecting the Tower!
BOOK TICKETS HERE
Wall Roman Site; Lichfield, Staffordshire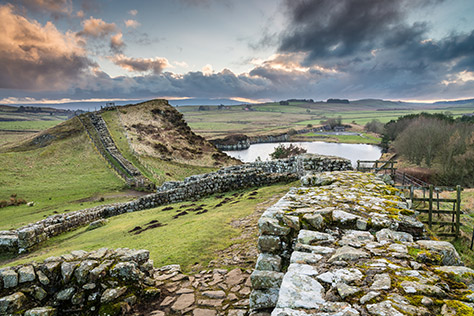 Little historians will love these Roman ruins which were once an important military road to North Wales! Have a walk around the foundations of an inn and bathhouse, with info posts offering some fascinating facts. Head over to the museum to see some of the amazing artifacts discovered on the site. Find out more.
The London Bridge Experience; Southwark, London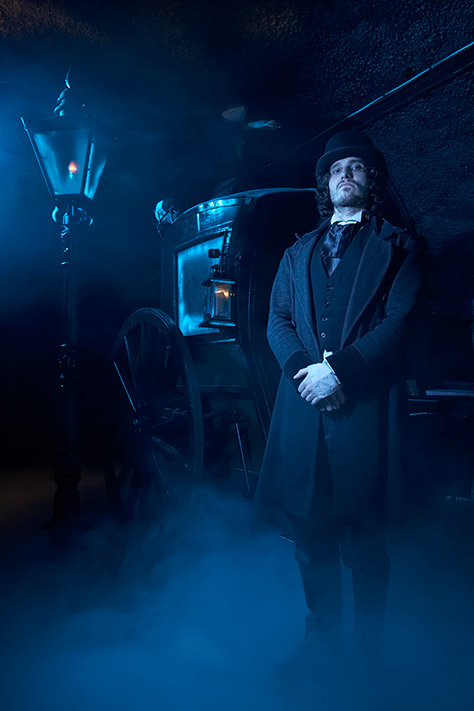 Perfect for older children, explore some gruesome horrible history in this fantastic attraction, where you will see, hear, smell and feel your way through historic London. New for this Summer for some real horrifyingly educational fun, Shakespeare will be returning to the Bridge after 400 years and you'll be able to learn about his life! This is one of the best attractions for educating the kids without them realising because they'll be having so much fun.
BOOK TICKETS HERE
Museum on the Mound; Edinburgh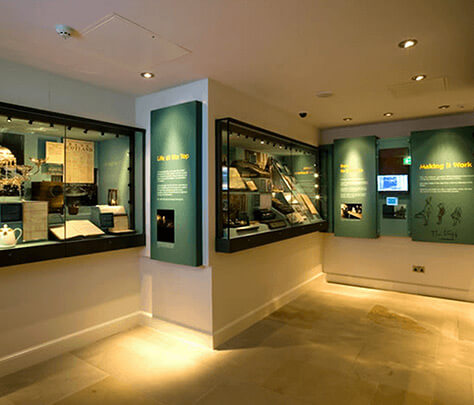 The Museum on the Mound is a great place for both you and the kids can learn about the history of money told through themes of art, design, technology, crime and security. Explore the story of Scotland's oldest bank and discover what different shapes and forms money has come in during the past 4,000 years. It caters for children, offering them the chance to try and crack a safe, do coin rubbing and even build a model of the bank! Find out more.
National Museum of Scotland; Edinburgh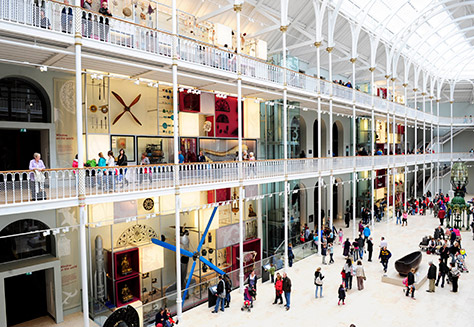 Discover the fascinating history of Scotland at this wonderful museum. The exhibitions cover many different subjects from the natural world, to technology and even art so you'll learn all about Scotland's interesting history! There are many temporary exhibitions so there is always something new to see. Find out more.
The World Museum; Liverpool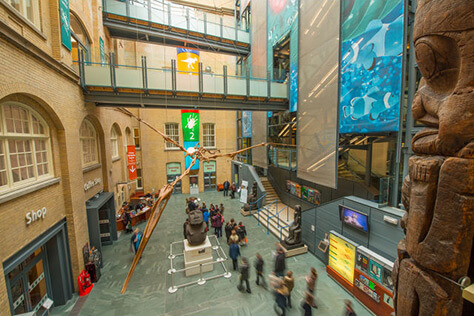 The World Museum has world-class shows and displays, including the Planetarium and Aquarium to the fascinating Clore Natural History Centre. You will find lots of exciting objects including Egyptian mummies, Samurai armour, casts of dinosaur bones, meteorites and many more treasures. Throughout the year they have many family events and many different temporary exhibitions so keeo an eye on their regualrly updated calendar! Find out more.
Imperial War Museum North; Manchester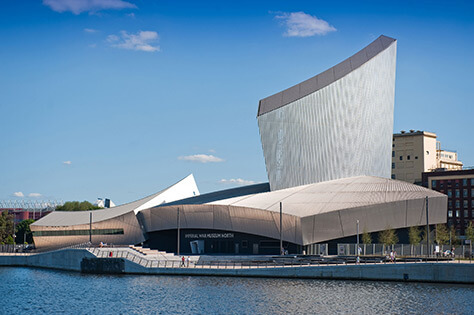 Inside this stunning building you will find interesting and thought-proving exhibitions that show how war has shaped the world. Throughout the year there are new exhibitions exploring different stories, events and peoples experiences. The kids will enjoy getting hands on in the TimeShack where they will find object handling sessions and story telling sessions, and also getting creative in the Learning Studio where they can  make something craft to take home! Find out more.
Segedunum Roman Fort; Wallsend, Tyne and Wear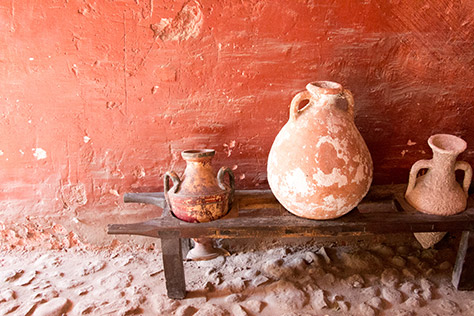 Segedunum Roman Fort is a great place to take the family to get a taste of Roman life in the north which was in fact built to guard the end of Hadrian's Wall! This incredible fort was once home to 600 Roman soldiers, and through visiting the exhibitions you will see collections from recent excavations, and a full-scale reconstruction of a bath house! Find out more.
The Pen Museum; Birmingham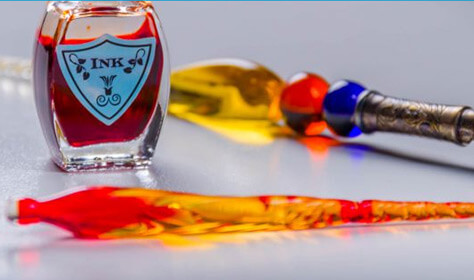 Discover the history of Steel Pen making at The Pen Museum. This fascinating museum tells the story of the steel pen trade using a collection of around 5,000 items. The collection includes hands-on objects, plus there are activities available for the family including museum trials, interactive machines and various workshops! Find out more.
Blists Hill Victorian Town; Telford, Shropshire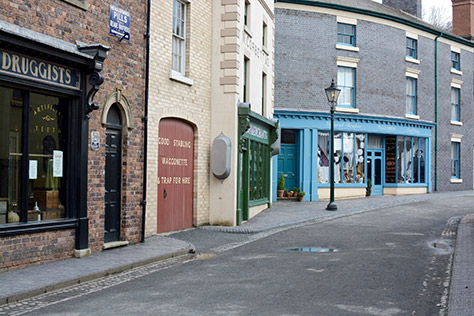 Mini historians will love immersing themselves in this Victorian town experience! Watch in awe as actors bring Victorian characters to life to see how they lived, worked and shopped. Kids even have the chance to dress up as a Victorian, visit a traditional sweet shop and more. Find out more.
Grimsby Fishing Heritage Centre; Grimsby, Lincolnshire
Free entry for 1 person with every full paying adult with Days Out Card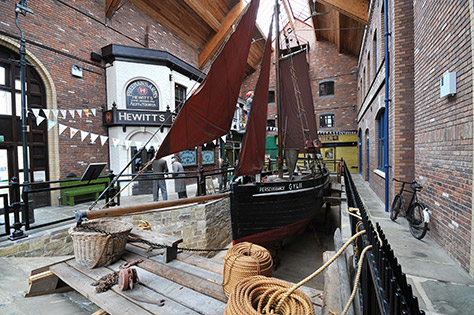 Learn some fascinating facts about the fishing industry (often described as one of the toughest jobs in the world!) at Grimsby Fishing Heritage Centre. Little ones can get dressed up in fishing gear whilst navigating around to discover what life was like for trawler-men and their families in the 1950s! Grab free entry for one person with every full paying adult with our Days Out Card! Find out more.
Blaise Castle House Museum and Estate; Bristol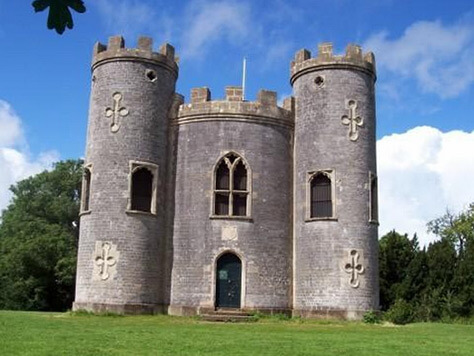 Blaise Castle is a fantastic place to bring the whole family for a day out to enjoy over 5,000 years of Bristol history! There's plenty for children to do, including a large play area that's fantastic for kids of all ages equipped featuring slides, swings, climbing frames, see-saws, trampolines and a tree house! In the summer months, on Sundays, the house is opened by volunteers, plus the panoramic views of the local area are stunning. Find out more.
Chirk Castle; Wrexham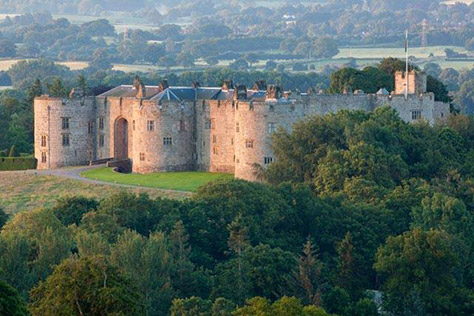 This castle, completed in 1310, has lots of rooms to explore including a medieval tower and spooky dungeon! Let off some steam in the beautiful gardens and there are also giant sized family games to have a go at too! Find out more.
The National Showcaves Centre for Wales; Swansea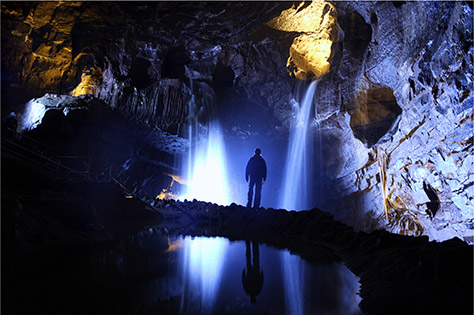 Explore three exciting caves, including Dan-yr-Ogof, Bone cave and Cathedral, each with beautifully decorated passages spanning over 1km. Learn why there are 42 human skeletons buried within its caves, as well as paying a visit to one of the largest collections of model dinosaurs in the world!  Find out more.
St Paul's Cathedral; London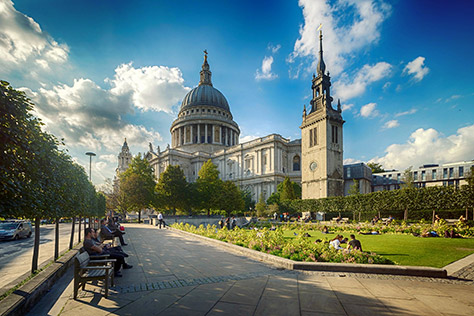 This world famous cathedral holds many secrets of London's turbulent past and is absolutely magnificent. Suitable for all the family, you can explore the breath taking interiors, and climb the famous dome for amazing views across London. Don't forget to visit the famous Whispering Gallery where you can stand either end and whisper messages to each other!
BOOK TICKETS HERE
Tutankhamun Exhibition; Dorchester, Dorset
Get £5 off a Family Ticket with a Days Out Card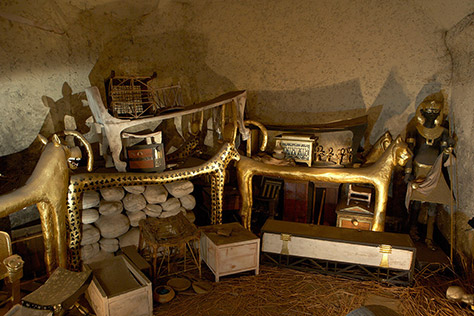 This amazing exhibition recreates the tomb and treasures of the fascinating discovery of Tutankhamun by using original materials and methods that craftsmen used for the originals now in Egypt. The antechamber of the tomb has been recreated exactly as it was when Howard Carter entered it in 1922! Get £5 off a family ticket with our Days Out Card! Find out more.
Old Wardour Castle; Salisbury, Wiltshire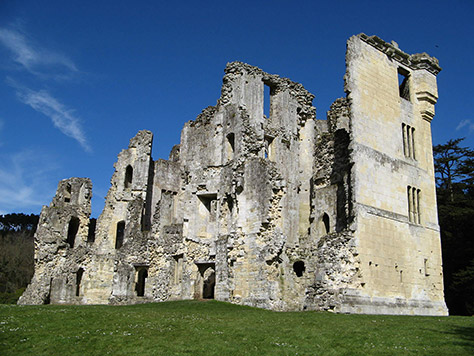 Budding historians will love learning all about these amazing castle ruins! Get to know the Castle's eventful past, including how it was badly damaged during the Civil War, or take a picnic to soak of up some on its beautiful grounds! Find out more.
Do you know about any fab educational days out that little historians will love? Let us know on Facebook, Twitter and Instagram! 🙂