Share a little love this Valentine's Day, 
with a heartfelt, handmade giveaway!
This melted crayon valentine is the perfect craft for kids to try,
with a little helping hand from Mum, who no doubt will be close by! 
A 'luurvely' Valentines gift idea. It's very easy to make so your little ones can enjoy creating a sweet Valentine's gift for mum, dad, siblings or grandparents! What you need to do is just melt old bits of crayon into heart shapes and then use them to decorate cards or magnets.
What you'll need:
Old crayons
A silicone baking tray, heart-shaped
An oven
How to make:
1. Begin with breaking up old crayons into small pieces. Once you've done this, fill up the sections of the rubber baking tray.

2. Next, pop the tray in the oven – I had the oven set to 60c.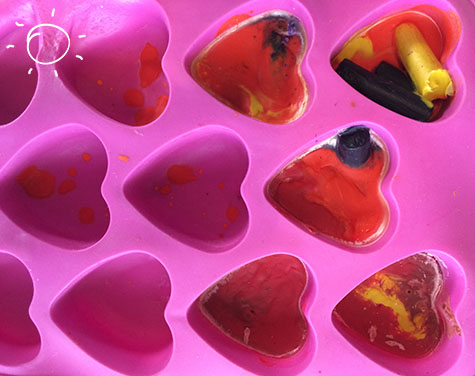 3. Make sure to keep a close eye on your oven and once melted remove and allow to 'set'.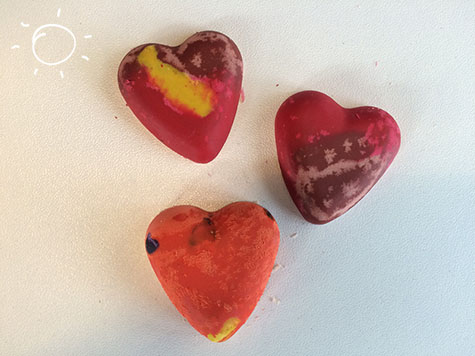 4. Now, peel out the heart-shaped melted crayons and stick to a card with a heartfelt message! … and there you have it, a super sweet homemade gift to give to a love one this Valentine's Day!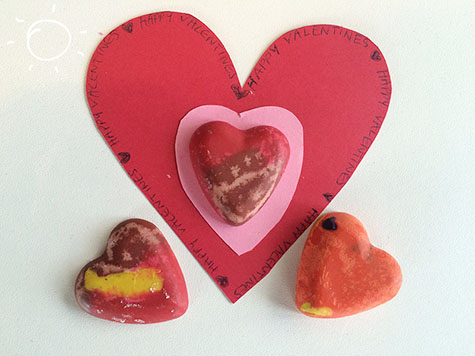 ❣️ Happy Valentine's Day! ❣️
What have you been up to?  We'd really love to know! Someone else might love it, and really want a go! If you've got ideas, suggestions or reviews, you can shout all about it on whatever channel you choose!
Let's go on a Picniq! Follow us on Facebook, Twitter or tag us on Instagram using #PicniqUK! ❤