It's May half term… let's have a fun day out,
Here are some great places for afternoon tea to check out!
Enjoy cakes, scones and  sandwiches galore,
It will be an afternoon your kids will remember for forevermore!
1. The original sweet shop afternoon tea at The Chesterfield Mayfair
Mayfair
Take your children to another land of sweets and cakes at The Chesterfield Mayfair. They'll be quite literally like 'a kid in a candy store'… This afternoon tea is inspired by Hardys original sweetshop, where you can enjoy refreshments such as pink lemonade and a variety of sweetshop tea blends! There are also sweet treats beyond imagination such as a Coca-Cola slice, chocolate scones and delicious finger sandwiches! Find out more here!
2. Children's Peter Pan Afternoon Tea at Aqua Shard
London Bridge
Be transported to an enchanted Neverland on level 31 of the Shard this Jubilee weekend! Aqua Shard are offering, Hook's perish cake, Tinkerbell cookies, a crocodile jelly, and Peter's chocolate mousse. Plus, if you need a drink, why not try the fairy dust cocktail or never grow up punch! £2 will also be donated to Great Osmond Street Hospital with every booking! Find out more here!
3. The potion room children's afternoon tea at Cutter & Squidge
Soho
If your children love Harry Potter and all things wizards and witches this is the afternoon tea for you! Your kids will get to wear their own cloaks and master some special spells! They can also enjoy the bakery's famous butterscotch 'biskie' which is a hybrid mix of cake, cookie and biscuit. Find out more here!
4. Charlie and the Chocolate Factory Afternoon Tea at One Aldwych
Covent Garden
Imagine being in the world of a Roald Dahl classic in the form of a Charlie and the Chocolate Factory afternoon tea! Indulge in fizzy lifting drinks, snozzberry jam, chocolate swudge milkshake, not-quite-as-it-seems salmon and beetroot macaron, and fluffy floss! This is an enchanting and magical afternoon tea for all the family to enjoy! Find out more here!
5. Peppa Pigs afternoon tea bus tour
Central London
Hop on the Peppa Pig bus this Jubilee weekend to experience an afternoon tea like no other! Take in the views of London whilst enjoying some of Grandpa Pigs Chicken & Tomato burger bun! You can also tuck into Suzy Sheep's chocolate truffle sprinkled with confetti, George's seasonal fruit tart and Granny Pig's mini scone with jam and clotted cream. There will also be sing-a-long songs and a Peppa Pig afternoon tea bus tour activity book which you can take home to discover! Find out more here!
6. Little Prince and Princess tea at The Rubens at The Palace
Victoria
This is the perfect afternoon tea for the Queen's Platinum Jubilee! Overlooking Buckingham Palace, you and your family can enjoy millionaire choux buns, honey & white chocolate scones and strawberry jam & peanut butter sandwiches! Find out more here!
7. Peter Rabbit afternoon tea at The Dilly
Picadilly
Everyone loves Peter Rabbit the mischievous bunny and your little ones will love this afternoon tea too! The experience brings to life the classic story by Beatrix Potter with views across Picadilly. There is a vegetarian menu available as well as a fully vegan afternoon tea when requested in advance! Find out more here!
8. The Diamond Jubilee tea salon at Fortnum & Mason
Picadilly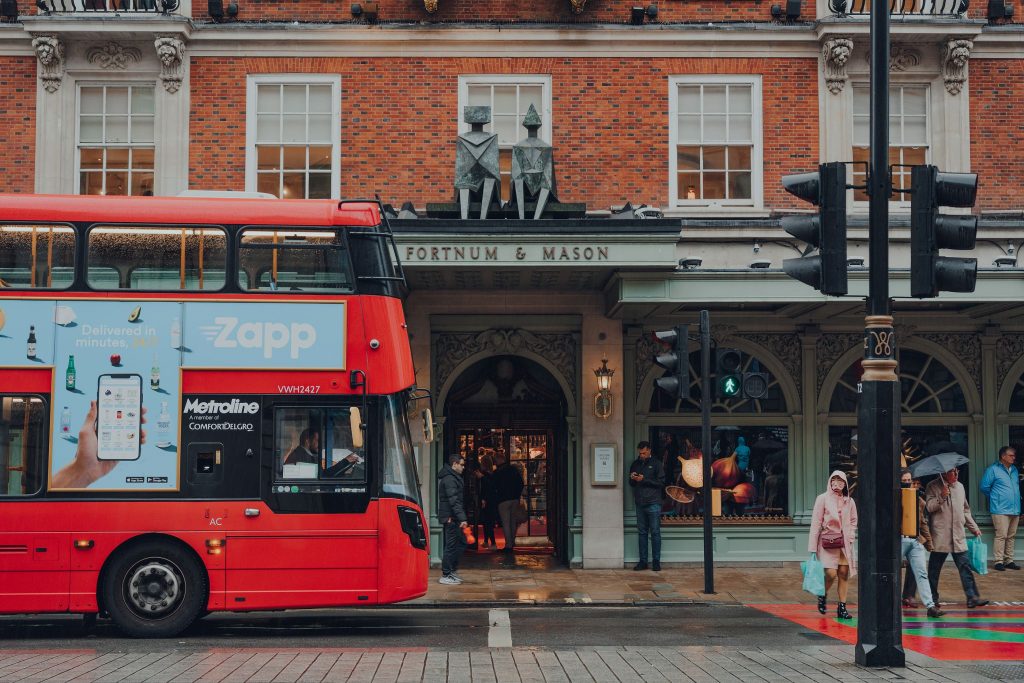 Enjoy an afternoon tea at the Diamond Jubilee tea salon at Fortnum & Mason. It was named in honor of Her Majesty's visit in 2012! Surely there's no more appropriate place to celebrate the Queen's Platinum Jubilee! Find out more here!
9. Jubilee Afternoon tea at The Goring
Victoria
19th April-1st September 2022
Celebrate this momentous year in style with an exquisite menu curated by The Goring's pastry team! Enjoy the most fabulous cakes such as a strawberry and raspberry crown diplomat tart and Her Majesty's royal fruit cake. Find out more here!
10. Jungle Book afternoon tea at Brown's Hotel
Mayfair
Afternoon tea at Brown's Hotel offers a range of treasures and treats! Enjoy jungleicious finger sandwiches, leafy lollipops, raspberry ripple jungle roll and tropic shakes! You can also purchase a limited-edition jungle book printed exclusively for Brown's Hotel as well as a Rocco Forte baseball cap! Find out more here!
What have you been up to? We'd really love to know! Someone else might love it, and really want to go! If you've got ideas, suggestions or reviews, you can shout all about it on whatever channel you choose!
Let's go on a Picniq! Follow us on Facebook, Twitter or tag us on Instagram using #PicniqUK! ❤